[UPDATE (June 2013) – These links still work! If not, then use instead the direct download links for the original CS5 trials, the CS5.5 trials, the CS6 trials, or the brand new Adobe CC trials…]
Click to immediately download whichever you like, from Photoshop CS5 to Master Collection!
All CS5 trials are fully functional for thirty days and can run side-by-side on your system with older versions, without interference. The Windows or Mac downloads can be installed on multiple computers if desired – and if and when you are ready to buy, you can easily convert your trial to permanent unrestricted use without reinstalling the software in most cases: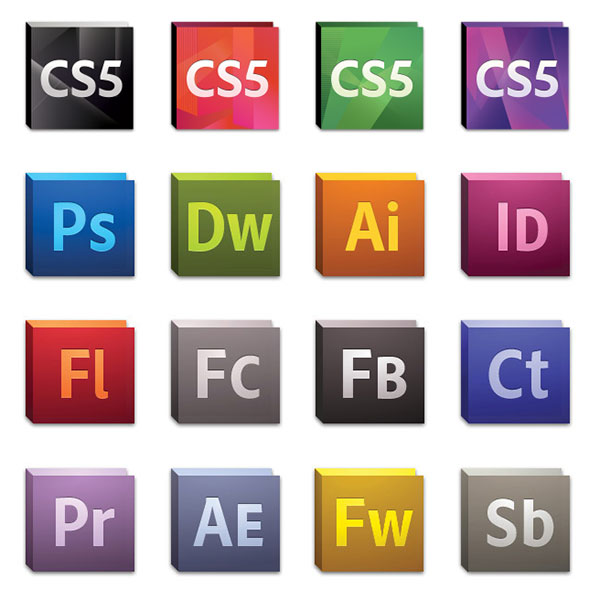 Note there is a single trial download for Photoshop – it's Photoshop CS5 Extended, which includes the Standard version. You decide which you wish to activate at the time of purchase.* The same thing goes for CS5 Design Premium and Design Standard – you get the bigger one and choose later. Also, the trials for the suites do not bundle Acrobat 9 Pro – so it must be downloaded separately.
If you're upgrading to CS5, you can install a trial and then buy an upgrade to convert your trial into a purchased version. What's more, a single CS5 purchase may entitle you to install and activate the software on two systems with certain restrictions. No serial number is needed to download or run the trials. For more information on these and other questions, refer to the full CS5 Trial FAQ.
See also: The complete CS5 Product Matrix, CS5 Price Sheet & CS5 System Requirements.
---
* Note that for Adobe's Education (Student and Teacher) Editions, there is only one version of Photoshop offered or available – the top-of-the-line Photoshop CS5 Extended. The good news is you're getting up to 80% off the regular price!
[UPDATE (May 2012) – If you prefer you can use the direct download links for CS6.]