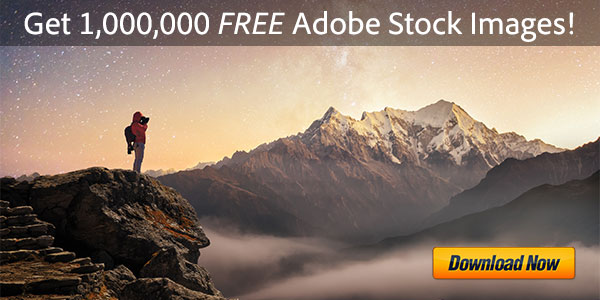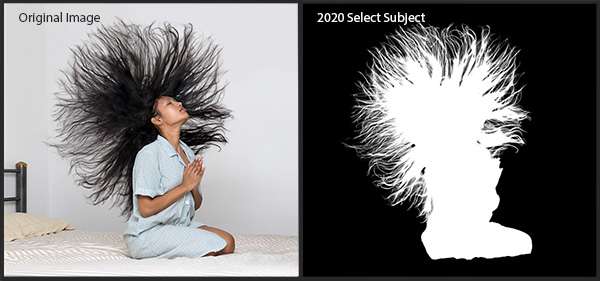 Knowing how to make a good selection is one of the most important things you can learn to do in Photoshop. With accurate selections and masks, you can completely control the placement and movement of all the elements of your image, or copy an object from one photo to another.
But making good selections and masks can also be one of the most time-consuming processes in Photoshop. And we take for granted what our eyes can easily see, yet a program usually cannot recognize without our involvement. But in 2018, Adobe introduced a new one-click feature in Photoshop (see original video below) that gives you a big head start in this regard: Select Subject.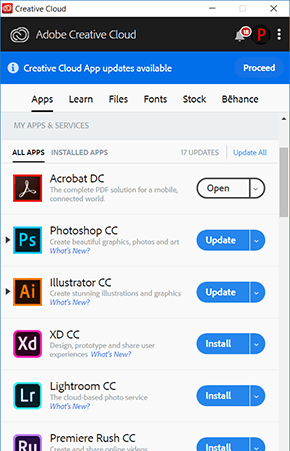 We're on the Adobe Help Forums every day and regularly see users posting queries like "Can't install Photoshop from the Creative Cloud" or "CC 2021 won't download," or "my product updates aren't working"… It could be for the free trials or for the full paid versions.
Often the issue is related to one or the other download managers (DLM) that Adobe uses to deliver its software install­ers. Over the years and for various tools, they have used the Akamai Down­load Manager, the Adobe Down­load Assistant (ADA), the Adobe Applica­tion Manager (AAM), and now the Creative Cloud's Desktop App.
Adobe employs these helper utilities because their downloads are usually large – multiple gigabytes – and download managers can help correct for unreliable Internet connections, and resume a download after it has been paused or unexpectedly broken.
But it turns out there can be interactions between the DLM and configurations of your computer, web browser, anti-virus software, Internet connection, Read more…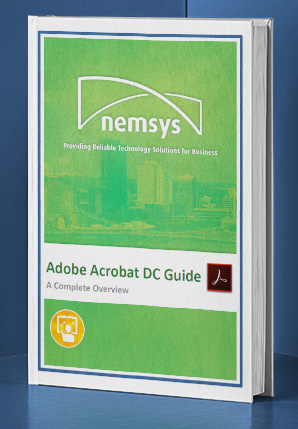 Next to Photoshop, Acrobat Pro & Standard is Adobe's top-selling product line of all time: it's offered standalone plus included in "All Apps" subscriptions of the Creative Cloud – so there are a lot of people using it worldwide. The three free books below will help you learn how to use it better and more effectively…
The first book is all about the most recent Acrobat DC release, which debuted in 2015. The second ebook covers the previous Acrobat XI release from 2012, and the third one is for the older Acrobat X. All together, these guides encompass 206 pages and contain dozens of helpful tutorials that will help you discover the advantages of using Acrobat and how to get the most out of it… Following the easy walkthroughs will quickly introduce you to new ways to save time and simplify complex projects.
Each chapter includes step-by-step instructions for performing common tasks efficiently. Keep a copy access­ible as an easy–to–use resource for learning new techniques.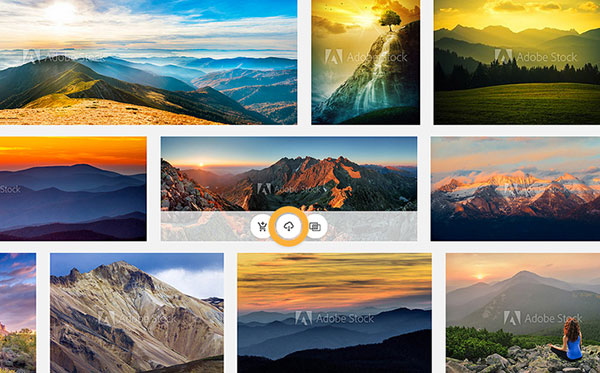 HUGE NEWS! – Adobe has just launched a brand new curated collection of over 75,000 completely free photos, vectors, illustrations, templates, and videos from talented Stock providers… This new Adobe Stock Free collection is available for everyone to download at all times – plus these high-quality assets meet the same standards as the paid collection, so all of them come with a royalty-free commercial license forever. Check out the free Stock here, and download away!
Over the years, we've put together a large collection of free Adobe books that we share with our readers here… This extensive set of helpful, no-cost books has now grown to over 30 different titles that you can legally download and use royalty-free, forever.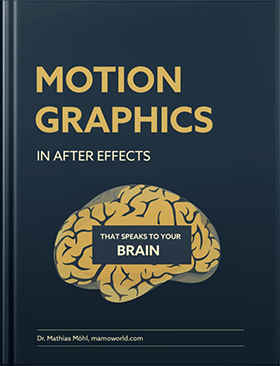 These digital books cover Creative Cloud, Creative Suite, Photoshop, Illustrator, InDesign, Acrobat, Dreamweaver, Animate, XD, Light­room and more – but until now, we haven't had a solid recent offering for Adobe After Effects.
Fortunately, this has now changed with the publication of the new "Motion Graphics in After Effects that Speaks to Your Brain" guidebook, which comes from Adobe Community Profes­sional and renowned AE guru, Dr. Mathias Möhl.
Dr. Möhl started writing this book before the coronavirus existed, and then generously decided to provide it 100% free for everyone for an unlimited time with no strings attached, as his contribution to supporting you in the midst of the crisis. His advice is to use your time wisely and learn new skills now, as they'll help you to run a successful business once the pandemic no longer dominates our lives. You can download the book for free here.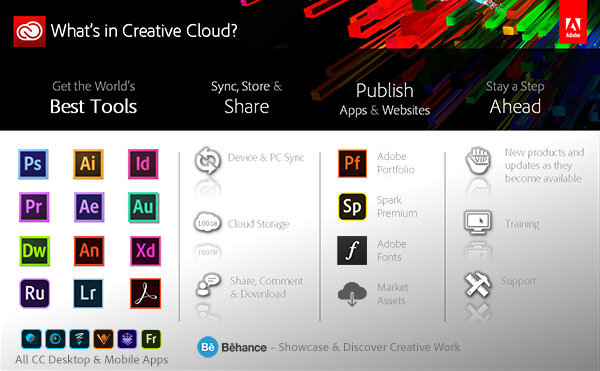 With over 22 million customers having already signed up in the eight years since it launched, Adobe's Creative Cloud product line has been a success exceeding even the company's own expecta­tions. Still, there are a lot of misconceptions out there that we see from time to time, or that some folks seem to believe… Here below we dispel and debunk the top 10 most common myths we've heard – and hopefully even if you already know the scoop or use Creative Cloud you'll pick something up… read on!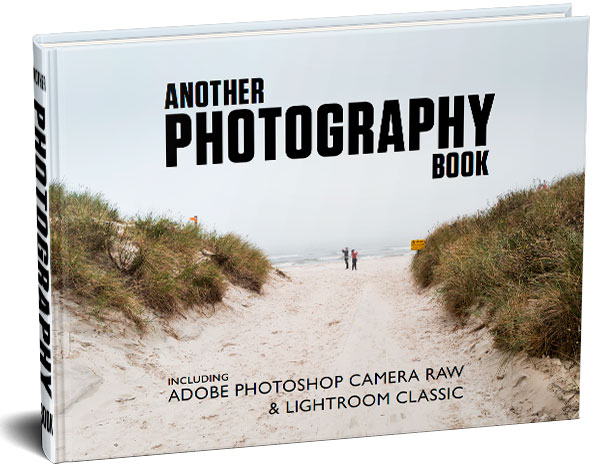 Over the years, we've put together a large collection of free Adobe books that we share with our readers here… This extensive set of helpful, no-cost books has now grown to over 30 different titles that you can legally download and use royalty-free, forever.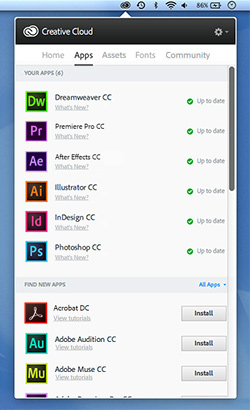 One of the biggest strengths of the Creative Cloud 2021 release is receiving a complete set of creative tools with an ongoing stream of updates included at no extra cost… We no longer have to wait years for our products to innovate and keep pace with evolving technologies; instead we receive the latest and greatest features and improvements as soon as they are ready.
Since the initial launch of CC in 2013, Adobe has regularly issued new upgrades for each individual app about once every 3-4 months, bringing new power and capabilities to all subscribers.
Normally the Creative Cloud works seamlessly with these ongoing product updates… The CC Desktop App runs quietly in the System Tray and notifies the customer that a new upgrade is avail­able for any of the included applications like Photoshop CC, and (optionally whenever desired) the user clicks one button to auto­matically download and install the update in the back­ground.
Even years after it went up, a lot of people still don't know about it.
We're talking about the free online documentation for all Adobe software – the official set of user manuals that can answer quite a few customer questions, and also be a great resource if you don't use a product yet but want to find out more about it…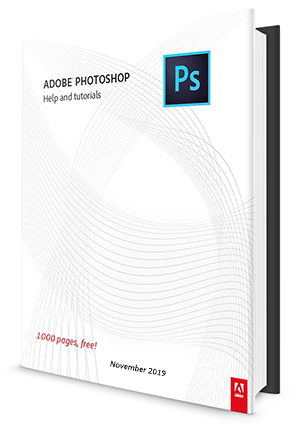 This exists in searchable and downloadable form for all major Adobe applications, including the Creative Cloud, Creative Suite, Lightroom, Acrobat, Photoshop Elements, etc. – for all recent releases on both Windows and macOS.
For example, every so often we receive a question on how to save back to earlier versions from Adobe InDesign… Fortunately, this is answered in the "Saving Documents" section in InDesign's online manual. (And for all the cases like these, we also put together a special roadmap for CC file compatibility.)
Free Stock! Download 75,000+ premium assets from the new Adobe Stock Free Collection
Each Adobe reference below can be downloaded as a complete offline ebook if you want (more about this below)… These books are substantial – the latest "Photoshop Help & Tutorials" hand­book is over 1,000 pages alone, and collectively the entire set of manuals for all Creative Cloud 2020 apps totals 7,000+ pages!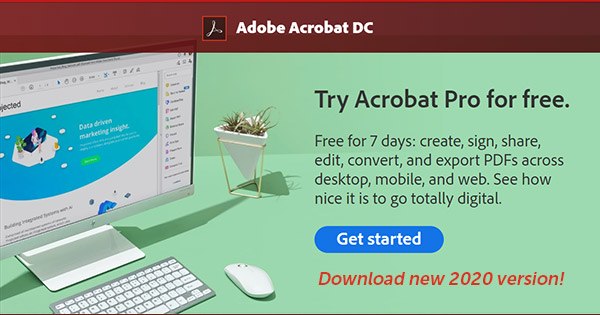 Adobe Acrobat DC 2020 is here! If you hadn't heard, "DC" stands for Document Cloud, which is Adobe's set of integrated online services to help customers better manage important and everyday documents. At the heart of Document Cloud is Acrobat DC – the industry standard for creating, sharing and editing PDFs – which was completely rearchitected for the initial DC 2015 milestone release some years back. For more information, see: What Is the Document Cloud?