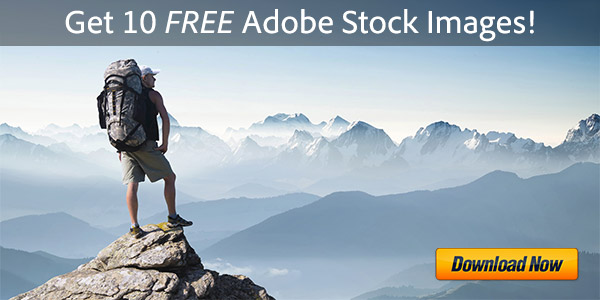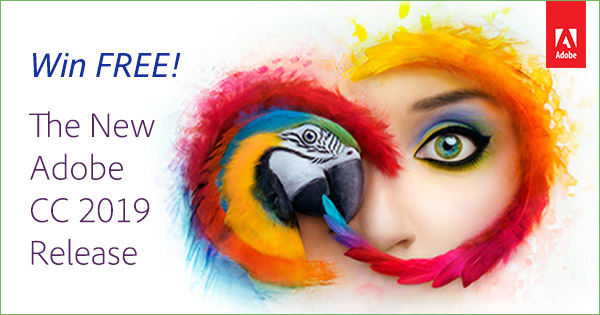 [UPDATE – Also see our new Summer CC 2019 Giveaway!]
Last month, Adobe shipped the all-new CC 2019 set of tools and services – a milestone marking the seventh major release of the CC product line, which replaced CS6 from 2012. This latest CC version contains thousands of new features and advancements compared to CS6 (across all creative applica­tions), and it is available only via Creative Cloud membership – a community which now surpasses 15 million paid subscribers.
Adobe CC 2019 is also known as the Creative Cloud 2019 Release… And that is exactly what we're giving away for free below, and this offer is open to everyone world­wide.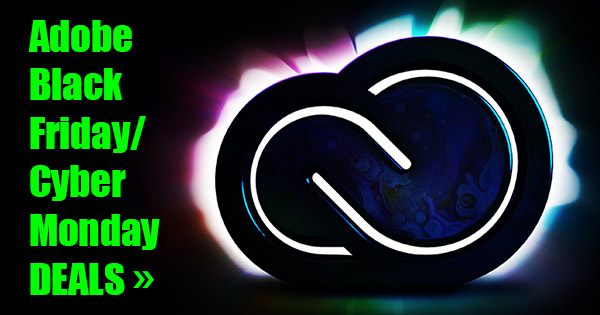 Adobe is having a worldwide sale with money-saving deals lined up through Black Friday and Cyber Monday 2018 (and beyond), and we've got the complete guide below… There are some amazing offers for major products in this "season of savings" – with discounts as much as 74% off the regular prices!
The company is running four major promotions for the all-new Creative Cloud (CC) 2019. These are the all-time lowest prices ever offered on these popular products. The holiday deals begin today, November 16th, and will run continuously until Friday, Nov­ember 30th (extended!) at 11:59pm Pacific Time. So don't delay, as these values only come once per year!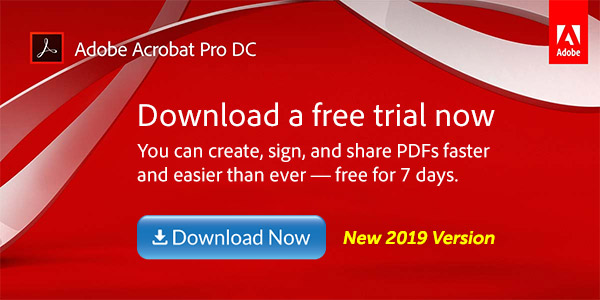 Adobe Acrobat DC 2019 is now shipping! If you hadn't heard by now, "DC" stands for Document Cloud, which is Adobe's set of integrated online services to help customers better manage critical documents. At the heart of Document Cloud is Acrobat DC – the industry standard for creating, sharing and editing PDFs – which was completely rearchitected for the initial DC 2015 milestone release several years ago. For more information, see: What Is the Document Cloud?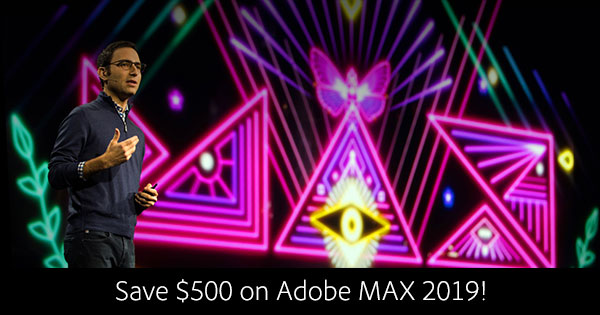 Adobe MAX—The Creativity Conference is lined up for November 4–6, 2019, back in Los Angeles, California – and planning is already underway to make the 2019 MAX experience better than ever: "Join over 14,000 like-minded creatives from around the world for a week of sessions, labs, speakers, events, inspiration and fun — everything you need to keep you creative for the rest of the year. Can't wait to see what we come up with when returning to LA in 2019!"
Adobe has also quietly launched a free MAX 2019 pre-registration portal where you can quickly guarantee a US$500 discount off the regular price if you decide to go.
Over the years, we've put together a large collection of free Adobe books that we share with our readers here… This extensive set of helpful, no-cost books has now grown to over 30 different titles that you can legally download and use royalty-free, forever.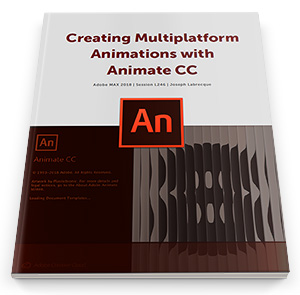 These digital books cover Creative Cloud, Creative Suite, Photoshop, Illustrator, InDesign, Acrobat, Dreamweaver, Muse, Lightroom and more – but until now, we haven't always had a good and recent offering for Adobe Animate CC (formerly Flash Professional).
Fortunately, this has changed with the publication of the new "Creating Multi­platform Animations with Animate CC" guidebook, which comes from award-winning Adobe Education Leader and longtime Animate guru Joseph Labrecque.
Mr. Labrecque conducted a paid Animate CC workshop at the Adobe MAX conference this month, and is now making the class's training materials available to the general public completely free of charge. This special offer includes the main 59-page course workbook together with 9 MB of sample working assets, all of which you can download for free here.
Here is the overview description of this course: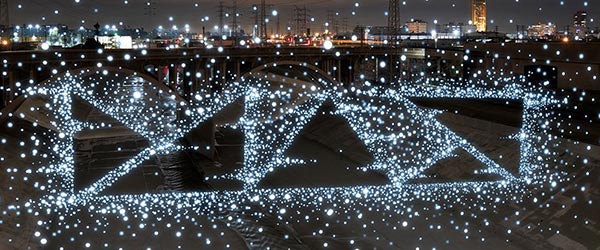 Did you make it to MAX this year? Adobe's Creativity Conference once again broke records with 14,000 attendees coming together in Los Angeles last week, a full doubling from 7,000 only 3 years ago… In fact, it was the largest gathering of talented creative professionals that there has ever been in one room, anytime in history!
Those who were there enjoyed major new product launches, inspirational key­notes from creative luminaries, hundreds of enriching training sessions, countless opportunities for networking with colleagues, access to the latest cool technology on the Pavilion floor, meeting the Adobe product teams in person, and the always-mind-blowing "Sneak Peek" demos of amazing new features under development.
But if you didn't make it, no worries – believe it or not, you can still tap into many of the best resources from the comfort of your own laptop, tablet, or phone!
Even years after it went up, a lot of people still don't know about it.
We're talking about the free online documentation for all Adobe software – a set of user manuals that can answer quite a few customer questions, and also be a great resource if you don't use a product yet but want to find out more about it…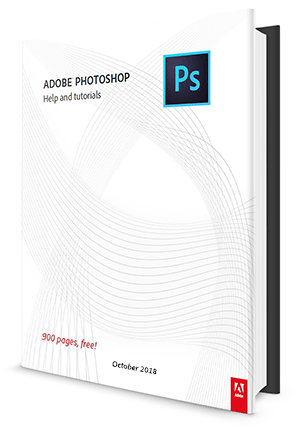 This exists in searchable and downloadable form for all major Adobe applications, including the Creative Cloud, Creative Suite, Lightroom, Acrobat, Photoshop Elements, etc. – for all recent releases on both Windows and macOS.
For example, every so often we receive a question on how to save back to earlier versions from InDesign CC or CS6… Fortunately, this is answered in the "Saving Documents" section in InDesign's online manual. (And for all the cases like these, we also put together a special roadmap for CC file compatibility.)
Related: Do you believe any of these? The 10 Most Common Myths About Creative Cloud
Each Adobe reference below can be downloaded as a complete offline ebook if you want (more about this below)… These books are substantial – the latest "Photoshop Help & Tutorials" hand­book is almost 1,000 pages alone!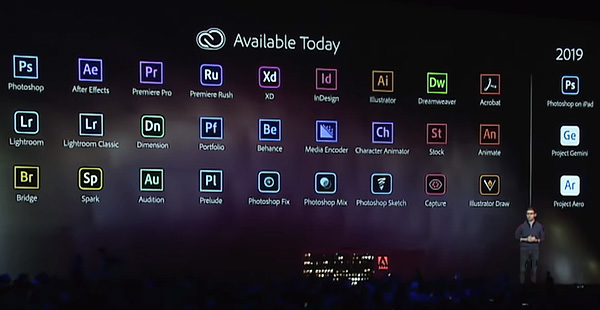 One of the most common upgrade questions we see out there is asking what's new, what's different, what's better, what's changed between Adobe's just-launched CC 2019 release and the previous CC 2018, CC 2017, CC 2015.5, CC 2015, CC 2014, CC 2013, or 2012's Creative Suite 6? Or more fundamentally, what are the key new features and advancements in CC 2019 versus prior versions?
Now that the new CC 2019 mile­stone release is shipping world­wide, everyone is entitled to either a free upgrade or a new free trial for 7 days. Ongoing access to these tools requires a Creative Cloud mem­ber­ship (either for one app or for all of them), with discounts available for education custom­ers. Adobe says that if you look at all of the changes since CS6 to the current CC 2019 release, there have been thousands of significant updates – meaning new and enhanced features, added capabil­ities, and perfor­mance improvements – to the key creative applications.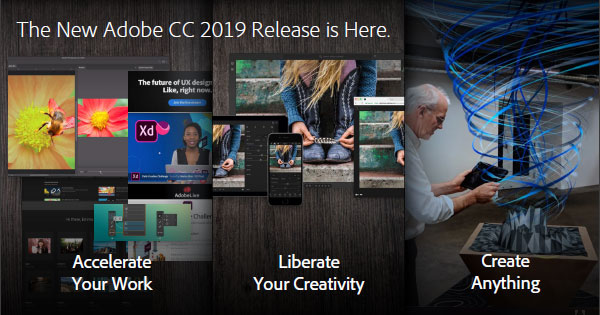 Today Adobe announced the immediate availability of the all-new CC 2019 release, the next generation of Creative Cloud with hundreds of new features and advancements across their product line surrounding three key themes: to accelerate your work, to liberate your creativity, and to help you create anything… CC 2019 is the next major release following the CC 2018, CC 2017, CC 2015, CC 2014, and CC 2013 versions, which in turn replaced CS6 from 2012.
The 18 upgraded CC desktop applications are Photoshop, Illustrator, InDesign, InCopy, Adobe XD, Dimension, Animate, Dreamweaver, Premiere Pro, After Effects, Audition, Character Animator, Media Encoder, Prelude, Bridge, Camera Raw, Lightroom CC and Lightroom Classic. In addition, there's a recently-improved version of Acrobat DC Pro, plus a brand new 1.0 product in Premiere Rush CC for all-in-one, cross-device video editing that makes creating and sharing online content easier than ever – as well as Read more…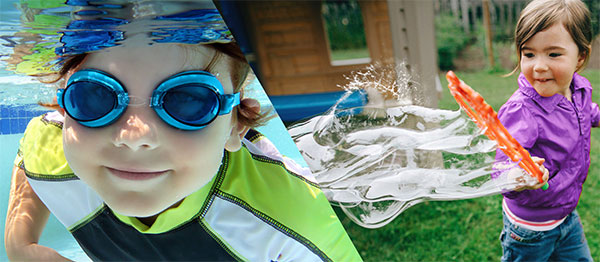 The new version 2019 of Adobe's "Elements" line is out – and since Elements now takes on the upcoming year of its release instead of a version number, this edition would be the equivalent of version 17 in the previous numbering system.
And continuing our tradition of publishing the direct download links for major Adobe products such as Creative Cloud, Lightroom 6/CC, and Acrobat DC, below you'll find the direct links from Adobe's servers for the free trials and full offline installers for the new releases of Photoshop Elements 2019 and Premiere Elements 2019, for both Windows and macOS.