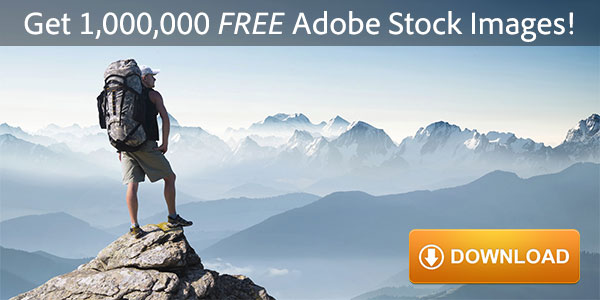 Over the years, we've put together a large collection of free Adobe books that we share with our readers here… This extensive set of helpful, no-cost books has now grown to over 30 different titles that you can legally download and use royalty-free, forever.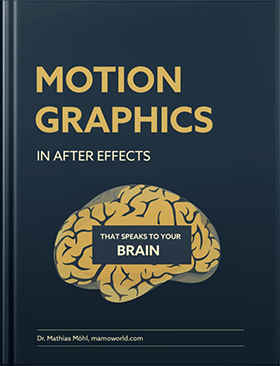 These digital books cover Creative Cloud, Creative Suite, Photoshop, Illustrator, InDesign, Acrobat, Dreamweaver, Animate, XD, Light­room and more – but until now, we haven't had a solid recent offering for Adobe After Effects.
Fortunately, this has now changed with the publication of the new "Motion Graphics in After Effects that Speaks to Your Brain" guidebook, which comes from Adobe Community Profes­sional and renowned AE guru, Dr. Mathias Möhl.
Dr. Möhl started writing this book before the coronavirus existed, and then generously decided to provide it 100% free for everyone for an unlimited time with no strings attached, as his contribution to supporting you in the midst of the crisis. His advice is to use your time wisely and learn new skills now, as they'll help you to run a successful business once the pandemic no longer dominates our lives. You can download the book for free here.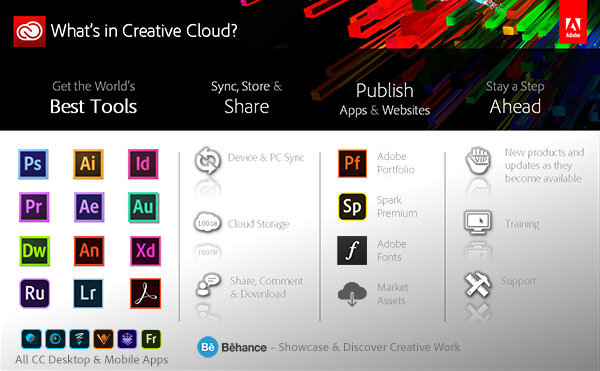 With over 18 million customers having already signed up in the eight years since it launched, Adobe's Creative Cloud product line has been a success exceeding even the company's own expecta­tions. Still, there are a lot of misconceptions out there that we see from time to time, or that some folks seem to believe… Here below we dispel and debunk the top 10 most common myths we've heard – and hopefully even if you already know the scoop or use Creative Cloud you'll pick something up… read on!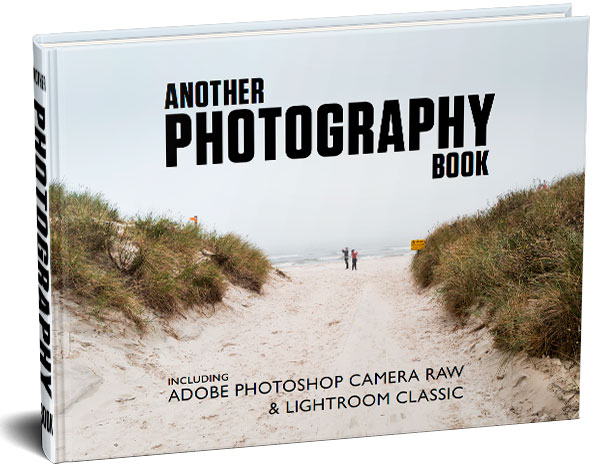 Over the years, we've put together a large collection of free Adobe books that we share with our readers here… This extensive set of helpful, no-cost books has now grown to over 30 different titles that you can legally download and use royalty-free, forever.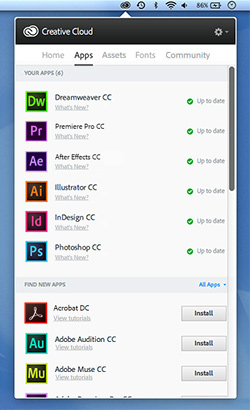 One of the biggest strengths of the Creative Cloud 2020 release is receiving a complete set of creative tools with an ongoing stream of updates included at no extra cost… We no longer have to wait years for our products to innovate and keep pace with evolving technologies; instead we receive the latest and greatest features and improvements as soon as they are ready.
Since the initial launch of CC in 2013, Adobe has regularly issued new upgrades for each individual app about once every 3-4 months, bringing new power and capabilities to all subscribers.
Normally the Creative Cloud works seamlessly with these ongoing product updates… The CC Desktop App runs quietly in the System Tray and notifies the customer that a new upgrade is avail­able for any of the included applications like Photoshop CC, and (optionally whenever desired) the user clicks one button to auto­matically download and install the update in the back­ground.
Even years after it went up, a lot of people still don't know about it.
We're talking about the free online documentation for all Adobe software – the official set of user manuals that can answer quite a few customer questions, and also be a great resource if you don't use a product yet but want to find out more about it…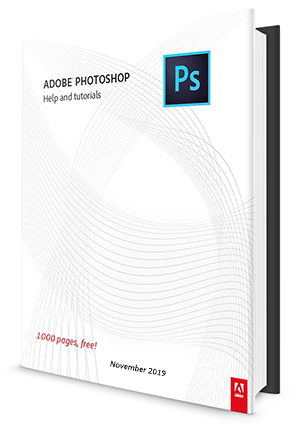 This exists in searchable and downloadable form for all major Adobe applications, including the Creative Cloud, Creative Suite, Lightroom, Acrobat, Photoshop Elements, etc. – for all recent releases on both Windows and macOS.
For example, every so often we receive a question on how to save back to earlier versions from Adobe InDesign… Fortunately, this is answered in the "Saving Documents" section in InDesign's online manual. (And for all the cases like these, we also put together a special roadmap for CC file compatibility.)
Free Stock! Download 75,000+ premium assets from the new Adobe Stock Free Collection
Each Adobe reference below can be downloaded as a complete offline ebook if you want (more about this below)… These books are substantial – the latest "Photoshop Help & Tutorials" hand­book is over 1,000 pages alone, and collectively the entire set of manuals for all Creative Cloud 2020 apps totals 7,000+ pages!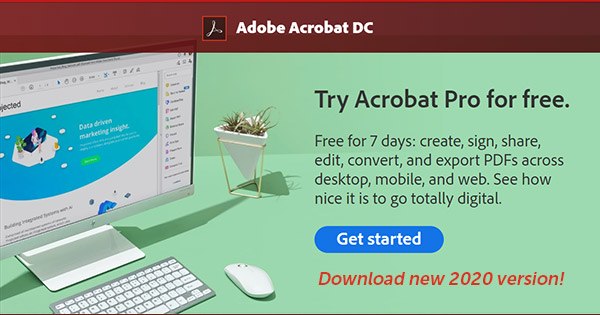 Adobe Acrobat DC 2020 is here! If you hadn't heard, "DC" stands for Document Cloud, which is Adobe's set of integrated online services to help customers better manage important and everyday documents. At the heart of Document Cloud is Acrobat DC – the industry standard for creating, sharing and editing PDFs – which was completely rearchitected for the initial DC 2015 milestone release some years back. For more information, see: What Is the Document Cloud?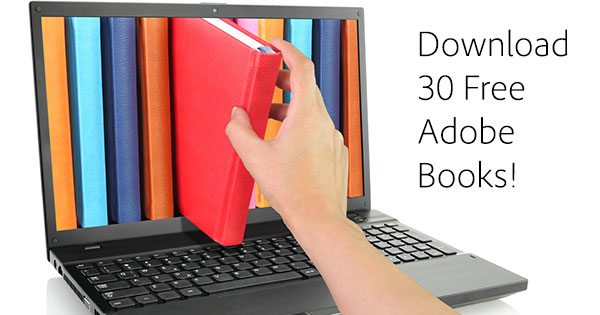 Next to our Adobe software direct download links, easily the most popular resource here at ProDesignTools is the set of free Adobe books that we've put together over the years…
So we're pleased to announce that, with the recent addition of the Photoshop & Lightroom Digital Photography Guide, this no-cost collection has now grown to more than 30 different titles that you can legally download and use royalty-free, forever. These eBooks comprise thousands of pages covering the CC and CS releases of all major Adobe products. So before you go and spend money for a book, you might want to check these out first!
Longtime readers know that we offer a series of free books for Adobe software with over 30 different titles that anyone can download on how to best use the different major products… These books have been extremely popular and well-received.
But since Adobe software is all about creating, for a long time there was a missing part: a collection of free books simply about building your creativity – something that everyone in the world can use and benefit from… So here is that set! You can legally download and use the six PDF e-books below to inspire your own creative process and help improve your work, no matter what you do in life. They are (in our view) all easy, enjoyable, and enriching reads.
Book #1: The Creative Aid Handbook (142 Pages)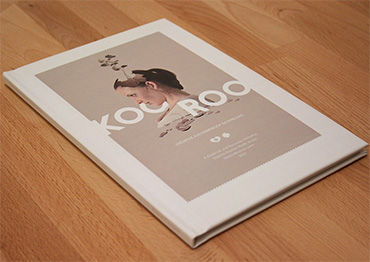 Co-creators Richard Tapp and Nicole Smith of Kooroo Kooroo rightly describe The Creative Aid Handbook as a outside-of-the-box resource to get your creative juices flowing: "We wrote, designed, and illustrated a book featuring unusual tips to nurture your creative well-being, boost your creative intellect and foster internal inspiration. Meant to serve as a mini-resource for your creative projects and food for your creative thoughts. Read more…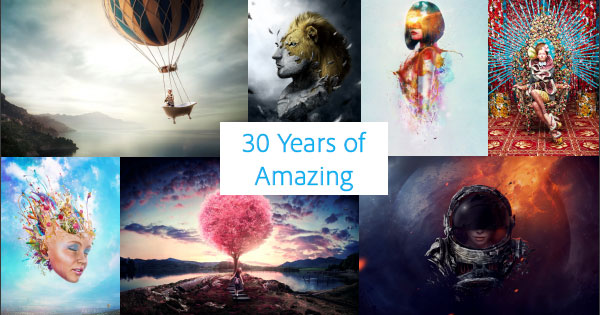 Hard to believe, but today Adobe Photoshop officially celebrates its 30th anniversary (or birthday, depending on how you look at it)… The first version of Photoshop shipped on February 19th, 1990, at a price of US$895.00. Adjusted for inflation, in today's dollars that would cost over $1,800! And as recently as 2012, customers paid $699-$999 to get Photoshop. Today, of course, there are tens of millions of users of Photoshop who can now pay $10 a month for the latest-and-greatest release of this iconic, industry-leading tool.
[IMPORTANT NOTE – Adobe stopped selling CS6 entirely several years ago – here's why… So the CS products are not being made by the company, nor legitimately for sale through any channel in any country, from any vendor or reseller.]
Some folks think it might be a good idea to try to save a few bucks and buy Adobe software off of eBay, Craigslist, Amazon Marketplace, or from any vendor or seller who is unfamiliar. It could be Creative Cloud, CS6, Photoshop, Lightroom, Acrobat, Elements, or any other title – in a retail, student, full or upgrade version… or sometimes it's the "OEM" scam, or the plausible-sounding "extra" volume/enterprise license swindle, or an illegal black or "gray market" import.
But it's actually not a very good idea at all. Why?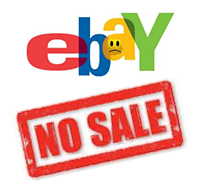 The first problem is that Adobe does not recognize these venues as valid or authorized resellers, they are fully disregarded and invalid. So as a result, Adobe will not officially recognize any of those buyers as actually owning their software. Yes, you read that right.
Meaning, you think you own the genuine article but effectively you don't. You cannot provide an accepted proof of purchase – so you can't formally prove you own the products. You may not be able to transfer the software to someone else, nor be able to get product support or upgrade to the next version, etc… You also aren't able to return the software to get your money back from Adobe like you normally can.