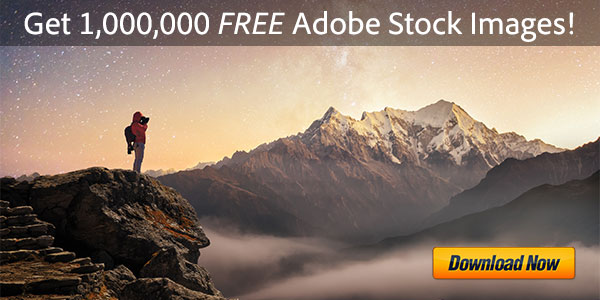 This is one of the most common questions we get, and the answer may pleasantly surprise you… The place to look to find the answer is the Software License Agreement, also called the terms of use or EULA. This agreement governs the use of your Adobe product, and is translated into 28 languages within each document. It also covers some basics about product activation.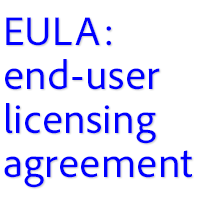 So, in general, how many systems can you install Adobe software on, including the Creative Cloud (CC) and CS6? The answer for individuals (as opposed to businesses) in most cases is two. The catch is that both computers must be used only by you and the two systems cannot be used at the same time. This policy was designed so that you could run Creative Cloud (or Creative Suite) at home on your desktop PC, as well as while traveling with your laptop or tablet PC. But the types of computers and their usage has blurred so much now that you can just pick any two systems you own and the product should install and properly activate on both…
For example, here is the key text from the Terms of Use for CC Software:
1.1 Use of Software: Subscription-Based License. Your subscription lets you activate the Software on up to two devices (or virtual machines) at a time, however, you may not use the Software on the two devices simultaneously.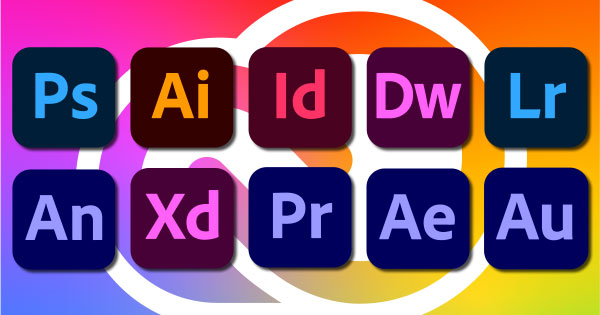 With the fast-growing adoption of Adobe's Creative Cloud and the recent release of the all-new CC 2020 versions of creative applications, some readers are telling us they're not certain if they need all the tools that are included in the complete Creative Cloud offering, or aren't ready or able to join for US$50 a month…

What are the differences between the types of Creative Cloud membership? This is a question we get a lot, so here's a handy comparison guide on the major differences between Creative Cloud for Teams vs. CC for Individuals. In another article, we already covered the all the differences between Creative Cloud Student & Teacher vs. regular editions.
Creative Cloud for Teams is Adobe's volume licensing solution for businesses, studios, design shops, agencies, companies, offices, schools, and other organizations. It includes everything that CC for Individuals does, but gives you substantially more features and capabilities for managing and working with different users. It's meant for groups (such as small to midsize businesses and departments) with multiple seats using the products at the same time. For large businesses, Adobe recommends Creative Cloud for Enterprise.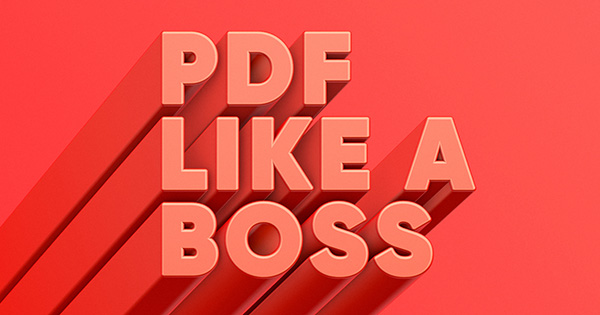 Next to Photoshop, Acrobat Pro & Standard is Adobe's top-selling product line of all time. Acrobat DC is offered via standalone subscription ("Single-App"), as well as included in the Creative Cloud ("All Apps") – so there are many millions of customers using it worldwide, with a broad audience for training materials on how to get going with this essential software.
Fortunately, there are some great tutorials out there. Below, you will find a free two-hour instructional video series that will help you learn how to use Acrobat DC better and more effectively. This training session covers all the basics, and demonstrates how you can achieve immediate and powerful results with the tools. Read more…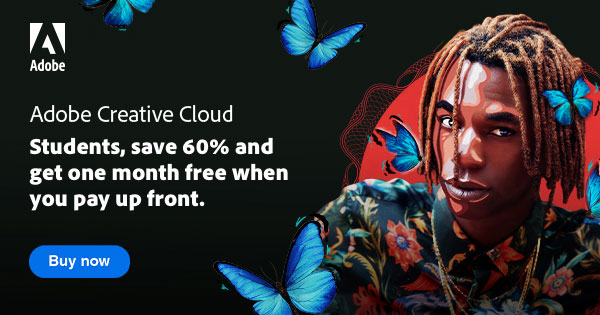 [UPDATE – See all of Adobe's current deals & discounts!]
Here we are at that time of year again – it's back to school, and the sales that often come with it… So for a limited time, Adobe is offering a special deal for students and teachers. In addition to the regular education discount of 60+% off of the standard price for an annual Creative Cloud membership, you can now also get one month free when you prepay for your first year.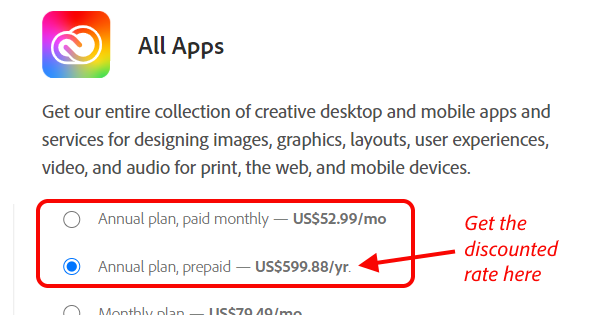 Here's an insider tip on how to save 5-6% on most Creative Cloud subscriptions… This includes the top "All Apps" membership, as well as almost all Single-App subscriptions – and it always works in most countries, with no coupon or promo code needed and no expiration date.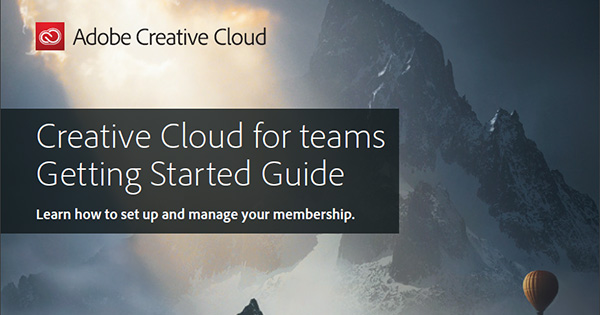 If you've already purchased or are considering buying Adobe's Creative Cloud for Teams, then the free downloadable PDF guide (plus videos) below will help you learn how to best use the group and licensing management tools that come with this plan.
Here's a very helpful resource out from James Wamser – a complete reference to all versions and features of Adobe Illustrator from CS6 to CC 2021… Similar to his InDesign and Photoshop handbooks, it's called the Adobe Illustrator New Features Guide: From CS6 to CC – and this 44-page ebook is available for free download now: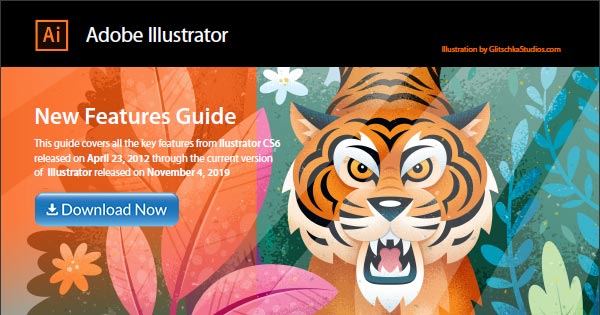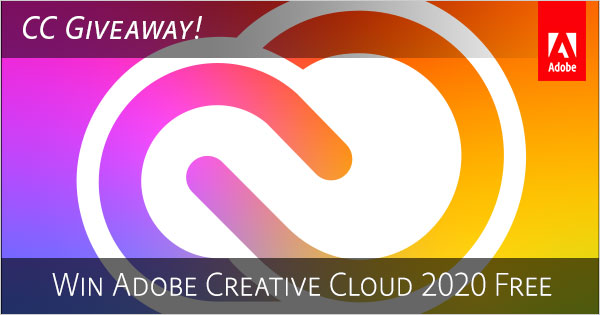 [UPDATE – Also see our all-new Creative Cloud 2021 Giveaway!]
Last fall, Adobe shipped the new 2020 collection of tools and services – a milestone marking the eighth major release of the Creative Cloud product line which launched in 2012. This latest CC version contains thousands of new features and advancements compared to CS6 (across all creative applica­tions), and it is available only via Creative Cloud membership – a community which now surpasses 22 million paid subscribers.
Sometimes even despite using Adobe's free trial downloads to try out the software before buying, customers may wish to return an Adobe product or exchange for something different instead – say swapping the CC Photography bundle or returning an individual CC tool and getting the 2021 "All Apps" plan instead (which includes 22 applications instead of one).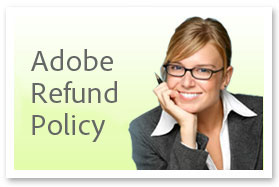 In which case, did you know that Adobe offers a full money-back guarantee on almost all current products? This includes Creative Cloud (CC), Acrobat, Captivate, Photoshop Elements, and so on. This offer applies even after you've already downloaded and installed the product on your computer(s). However, only software bought directly from Adobe.com worldwide can take advantage of this refund policy (not purchases from resellers or retailers, and never auction sites).
Yes, it's true – simply contact Adobe within 30 days of your order for non-subscription products – via live online chat is usually fast and convenient. Then, just follow the correct procedure and they will take it back (after being uninstalled and deactivated from your computers, if applicable) and issue you a complete refund.
For subscription plans, it's even easier – in most cases, you can simply change or cancel your plan online yourself (for any reason) within 14 days of your initial order, without needing to contact Adobe. Refunds are typically processed within a week.