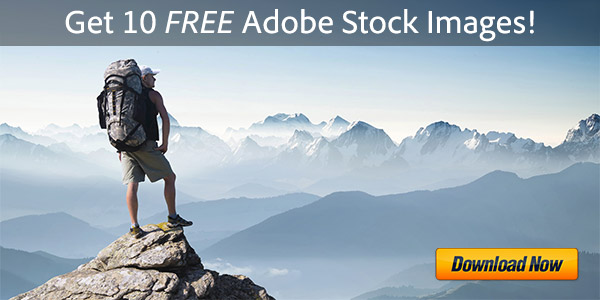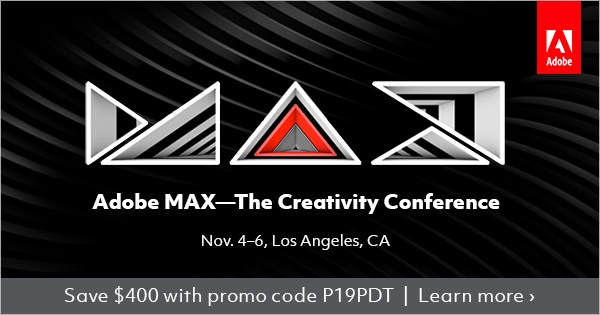 U

PDATE

(May 2020) – Due to Covid-19, Adobe has canceled the in-person MAX event and made MAX 2020 a no-cost digital experience. Join the mailing list to be notified when free MAX registration opens this summer… Then tune in online on October 19–21 for an immersive event that stays true to the MAX spirit of mind-blowing creativity and inspiration.
[UPDATE – See all of Adobe's current deals & discounts!]
"Adobe MAX is an experience unlike any other — an opportunity to learn from the experts and connect with thousands of the most influential designers, developers, and decision-makers in our industry."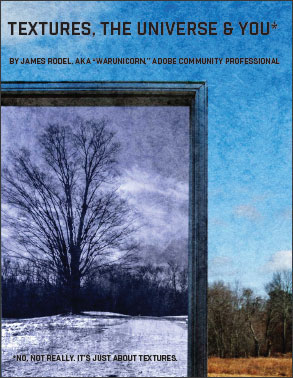 We've got another great resource for you – a freely-available collection of custom Photoshop textures to help set your work apart… This exclusive set of 29 different handcrafted textures has been released by War Unicorn Media at no cost and is 100% royalty-free. This collection comes complete with an 18-page guide (available online or as a download­able PDF), filled with tips and tricks on how to best use textures in your Photoshop workflow, as well as how to create your own!
Textures are super-easy to apply and use in Photoshop. Just load the texture into a new layer above your composition, and then set its Blending Mode and Opacity for how you want it to impact the photograph or image underneath. More details and ideas are given in the short tutorial video included below.
Here is James Rodel's introduction from the accompanying guide, which is packed with examples and entitled, "Textures, the Universe, and You":

We've previously covered here how to transfer Adobe software products (like Creative Cloud, CS6, Photoshop, Lightroom, Elements, or Acrobat) between two computers, including from PC to Mac or vice versa. In this article we're going to focus on transferring the actual legal license from one person or company to another, like transferring the title to a car or home between two people.
Moving the software physically is mostly a technical task, but doesn't cover what happens if the recipient has problems, needs customer support or updates, wants to be registered with Adobe, and be recognized as the new rightful owner and user of the tools. To address those needs, you can follow the transfer process described below to "unregister" the program from the old owner and re-register for the new one.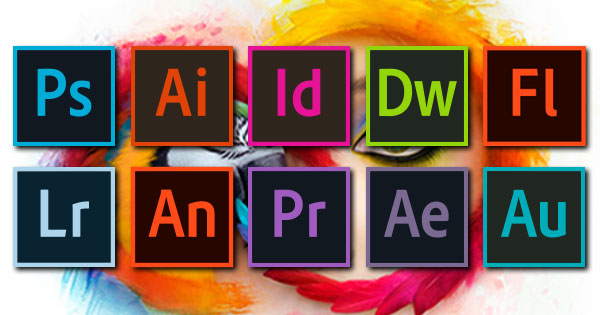 UPDATE (Nov. 2019) – The new Creative Cloud 2020 direct download links are now available.
Adobe has just made a big change to the version availability and usage of its creative software products, both for CC and CS applications…
Since the advent of Creative Cloud in 2012, subscribers have been able to use any version of the CC products that has ever been released. Some customers use prior versions due to compatibility with evolving system requirements, or because co-workers have standardized on the same earlier release.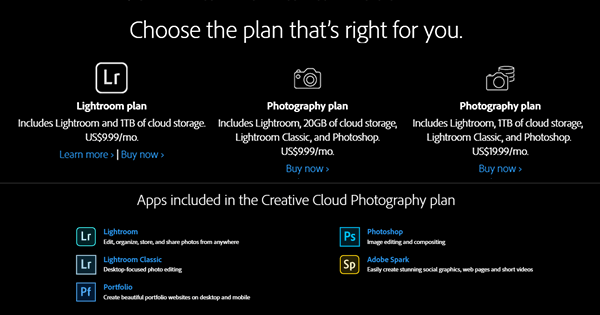 This morning, there was a widely-shared post on a photography blog with a headline stating that Adobe's $9.99/month Photography Plan (including Photoshop, Lightroom, and 20 GB of storage) was gone.
This has led a lot of folks to worry that it might no longer possible to buy or renew this popular bundle at a price lower than $19.99/month. Or, that they'd have to scramble to find a third-party reseller who might still be offering the lower price.
Fortunately, this is not the case. Adobe says they are currently running some tests, is all – so that not all product configurations may be shown on their website for all visitors: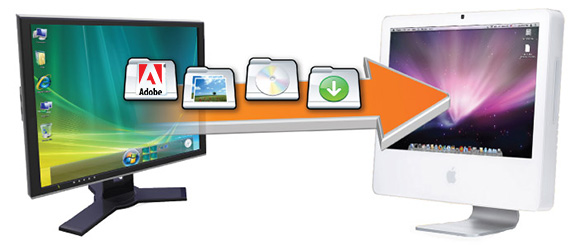 OK, so your old computer is running out of gas, you're upgrading or changing systems, adding a new machine, or switching from a PC to a Mac, or vice versa — and you want to move over your copy of CC/Creative Cloud or CS6 (or CS5 or CS4 or CS3) Adobe software — what do you do, and how do you do it? Just follow our complete guide below, which also works for other Adobe desktop products such as Acrobat, Elements, Lightroom, Captivate, and more.
As we've covered previously here, you are generally allowed to install and activate most Adobe software on up to two computers, with the restriction that the software can not used on both systems at the same time. So right off the bat, you might be good to go with installing the software on a second computer, although you may wish to double-check the licensing agreement for your product to be sure.
This is one of the most common questions we get, and the answer may pleasantly surprise you… The place to look to find the answer is the Software License Agreement, also called the terms of use or EULA. This agreement governs the use of your Adobe product, and is translated into 28 languages within each document. It also covers some basics about product activation.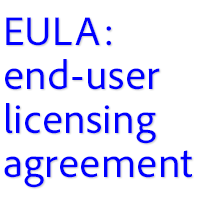 So, in general, how many systems can you install Adobe software on, including the Creative Cloud (CC) and CS6? The answer for individuals (as opposed to businesses) in most cases is two. The catch is that both computers must be used only by you and the two systems cannot be used at the same time. This policy was designed so that you could run Creative Cloud (or Creative Suite) at home on your desktop PC, as well as while traveling with your laptop or tablet PC. But the types of computers and their usage has blurred so much now that you can just pick any two you own and the product should install and properly activate on both…
For example, here is the key text from the Terms of Use for CC Software:
1.1 Use of Software: Subscription-Based License. Your subscription lets you activate the Software on up to two devices (or virtual machines) at a time, however, you may not use the Software on the two devices simultaneously.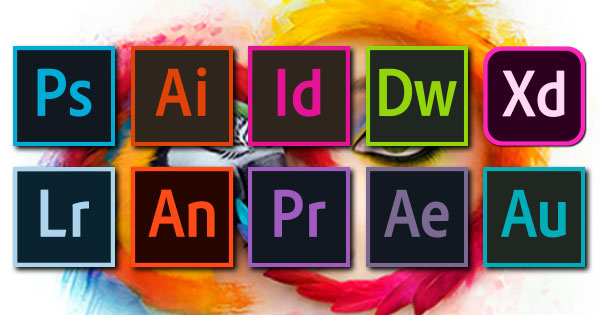 With the fast-growing adoption of Adobe's Creative Cloud and the recent release of the all-new CC 2020 versions of creative applications, some readers are telling us they're not certain if they need all the tools that are included in the complete Creative Cloud offering, or aren't ready or able to join for US$50 a month…
The complete (or All Apps) Creative Cloud membership gives you the latest-and-greatest versions of Photoshop, Illustrator, InDesign, Acrobat, Dreamweaver, Animate (Flash Pro), Adobe XD, Dimension, Character Animator, Premiere Pro, After Effects, Audition, and others – together in a well-integrated suite with ongoing product upgrades included as soon as they're available.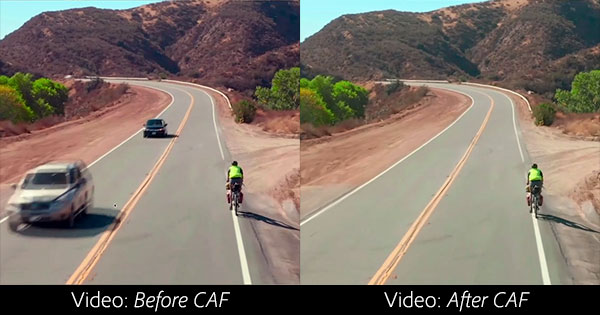 With tight production and delivery schedules, the ability to repair or re-purpose a shot can make a big difference. First introduced and evolved in Photoshop, Content-Aware Fill for Video is now available to editors and visual effects artists allowing you to remove unwanted elements from video clips, such as production equipment, boom microphones, vehicles, people, signs, logos, or special effects wires that have inadvertently been included in a shot.
"Creative Treat" to Be Part of New Accuracy-in-Naming Initiative
SAN JOSE, Calif.—April 1, 2019—Citing continued confusion over the Creative Cloud name introduced seven years ago, Adobe Systems announced today that it is relaunching its flagship product line as "Creative Treat."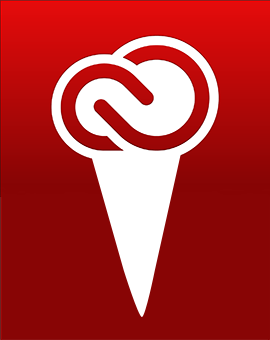 Commenting on the move, Founder John Adobe explained that too many people were still thinking Creative Cloud meant that mainline desktop tools like Photoshop and Illustrator were run­ning as online applica­tions in a web browser – something he says will never actually happen.
"Creative Suite was the old model, and Creative Cloud is the new model," Mr. Adobe said. "And yes, it has some important cloud-based services – but now with Creative Treat, we finally have a name that represents the sweet experience you should expect as a customer when using all these great tools," he added.
Origins of the New Name
"With the thousands of innovations added since the release of CS6, plus complete access to full versions of all our top software for an affordable price, using these delicious new creative prod­ucts is really a treat, most of all," he explained.