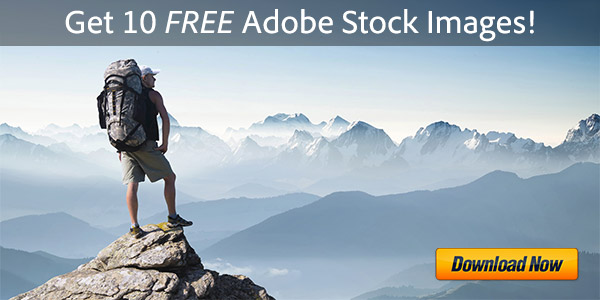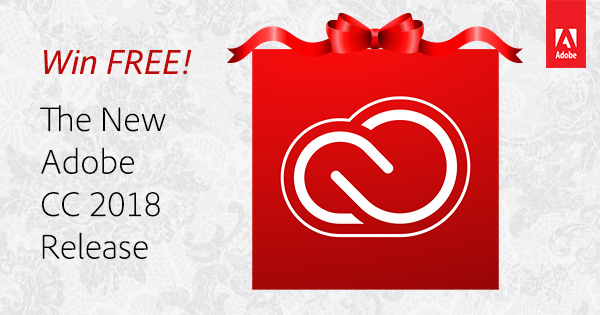 [UPDATE – Also see our new Summer CC 2018 Giveaway!]
Last fall at the annual MAX conference, Adobe launched the current version of Creative Cloud, CC 2017… This major release was announced, demoed, and shipped all on day one of the show.
This year, MAX is happening next month, from October 18-20. It doesn't seem unreasonable to presume that the next major version of Creative Cloud – CC 2018 – could well be released in the same fashion and timeframe. (For example, see the Photoshop CC "Sneak Peek" video below.)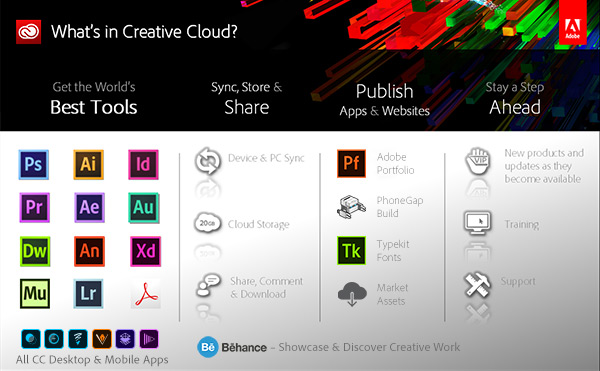 With over 12 million customers having already signed up in the five years since it launched, Adobe's Creative Cloud (CC) product line has been a success exceeding even the company's own expecta­tions. Still, there are a lot of misconceptions out there that we see from time to time, or that some folks seem to believe… (do you?) Here below we dispel and debunk the top 10 most common myths we've heard – and hopefully even if you already know the scoop or use Creative Cloud you'll pick something up… read on!

Having originally launched almost six years ago, by this time you've heard about Adobe's fast-growing Creative Cloud, you've dispelled the all-too-common myths out there surrounding it, and perhaps are considering subscribing to CC now that 12 million of your colleagues already have…
You probably also know that Adobe stopped development of the older "CS" releases back in 2012, and that there have been thousands of new product features, enhancements, and perform­ance improvements added to CC since Creative Suite ended, as well as integral new services.
But did you know that no matter what you do, you can sign up right now for a zero-cost class of membership that never expires and provides free benefits for life? Anyone can have this free level currently in 83 countries worldwide, even if you still use the older tools instead, or even if you use no other Adobe products or services at all. No credit card is required.
Here is all of what you get completely free (on Windows or macOS), permanently:
[UPDATE – Also see our new Summer CC 2018 Giveaway!]
MAX 2017 – the big annual conference intersecting creativity and Adobe technology – is coming up this fall in Las Vegas, Nevada… And continuing our long tradition of free Adobe giveaways, we've got one free regular full conference pass (worth US$1,595) to give away, courtesy of our friends at Adobe Systems! Plus, an exclusive US$400-off MAX ticket discount code that's available to everyone… (details below)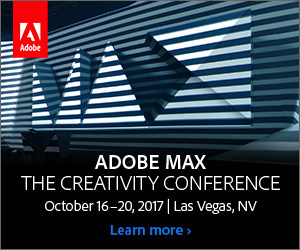 Adobe MAX 2017, The Creativity Conference – running from October 18-20 – will be chock full of expert keynotes and presentations, technical and how-to ses­sions, product announce­ments and sneak peeks, evening events and parties, networking and meeting the teams, and possibly some surprises… The show is an amazing experi­ence where they really take care of you from start to finish while you soak up all the growth and learning you can.
In fact, many of the best courses and tutorial sessions from the last MAX were recorded and are still available on-demand for free viewing, covering all Adobe applications.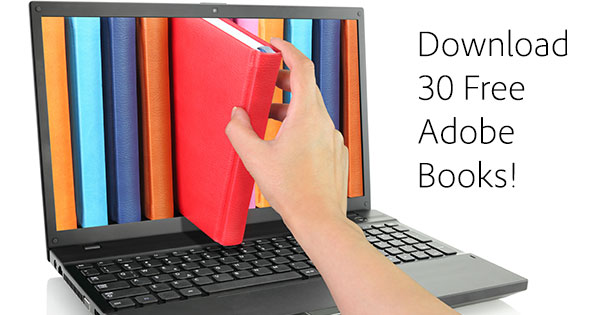 Next to our Adobe software direct download links, easily the most popular resource here at ProDesignTools is the set of free Adobe books that we've put together over the years…
So we're pleased to announce that, with the recent addition of the Adobe Animate Guidebook, this no-cost collection has now grown to 30 different titles that you can legally download and use royalty-free, forever. These eBooks comprise thousands of pages covering the CC and CS releases of all major Adobe products. So before you go and spend money for a book, you might want to check these out first!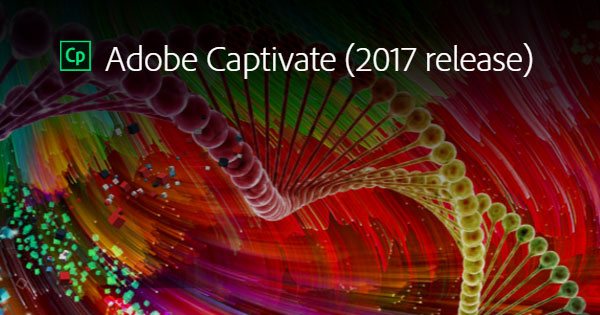 Adobe just announced the latest versions of its industry-leading eLearning and mLearning authoring tool, Captivate 2017 (aka Captivate 10), and learning management system (LMS), Captivate Prime. Used in conjunction, as an end-to-end solution, or as standalone offerings, these powerful eLearning products continue to break new ground in learning, development, and training – delivering exceptional learning experiences that are personalized and available on any device.
Almost five years ago, in the spring of 2012, Adobe launched two major products at one time: Creative Suite 6 and the Creative Cloud. The Creative Suite 6 suites were well received and cost from US$1,300 to $2,600 – while Creative Cloud, a subscription to their full range of creative applications, had a much lower cost of entry and gave customers access to the CS6 tools and services, as well as ongoing upgrades. A year later, Adobe announced that CS6 would be their last perpetual software release, and there would be no CS7.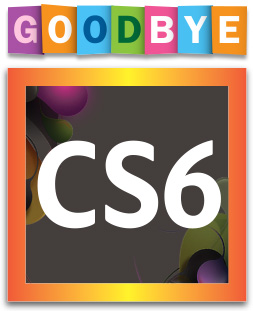 Since then, the Creative Cloud has evolved to include the newer milestone releases CC 2013, CC 2014, CC 2015, CC 2015.5, and now CC 2017. Over this time, thousands of new features and improve­ments have been delivered exclusively to Creative Cloud members, while the original CS6 release has remained largely static. By law, with the purchasing model that CS6 had, Adobe could not legally add significant new features to the traditional release.
By June of 2014, after the first two major CC versions, Adobe described new CS6 sales as "de minimis," with the vast majority of customers choosing Creative Cloud instead.
Adobe did continue providing maintenance (bug/security) fixes to CS6 and refreshing Camera Raw through July 2015, over 3 years after CS6 came out – but then finally discontinued support in order to evolve the platform and pursue further innovations in image processing and workflow technology.
With the demise of Apple Aperture, and since Adobe dropped the price of both Lightroom + Photoshop to US$9.99/month with the CC Photography Plan, Lightroom has effectively become a de facto standard for digital photography management software…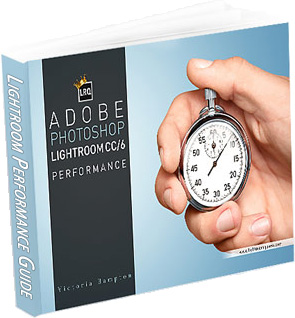 As Lightroom's usage and sophistication grows, and as image sizes and photo collections also continue to grow, there has been increasing need for a comprehensive guide to ensure the program is always running as fast as it can, and is optimized for best performance on your system.
Fortunately, widely-acclaimed author and 'Lightroom Queen' Victoria Bampton has just published such a guide – and better still, she is offering this helpful new book to the public for free!
The Adobe Lightroom Performance Guide is now out, and contains 11 chapters on every­thing you ever wanted to know about Lightroom and speed. It is available as a free downloadable book in PDF format. Here is an overview of the topics it covers:
The Adobe Research team is exploring what Photoshop would be like with a 3D canvas instead of 2D… With the Interactive Sculpting project shown the video above, instead of drawing and manipu­lating pixels, the tool operates on three-dimensional voxels. An artist uses all the familiar tools from Photoshop like brushes, layers, and filters to sculpt 3D objects. It also showcases some innovative tablet interaction model that uses simultaneous touch and pen input: the user rotates objects with one hand while sculpting with a pen at the same time.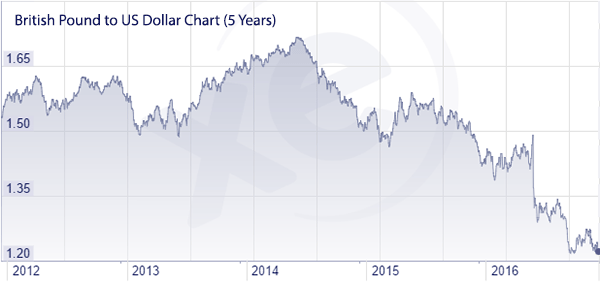 A reader asked us about a notice he received from Adobe regarding an upcoming increase in CC subscription pricing in some countries. Per the company's email, the Creative Cloud membership costs in certain areas will be changing due to currency fluctuations. This only affects a relatively small number of countries, but what exactly does this mean, and why is it happening?
Here is an excerpt from Adobe's official statement about the pricing adjustment in these geographies: