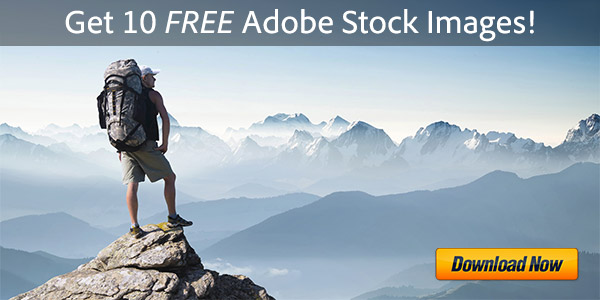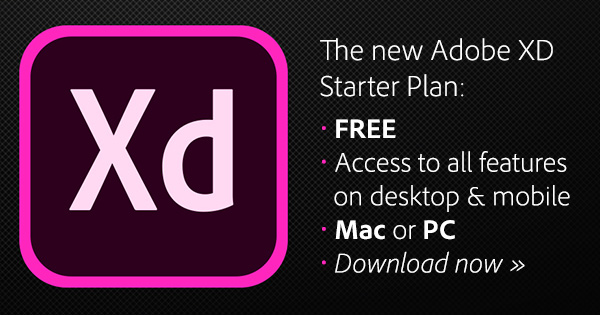 Some incredible news out this morning: Adobe has announced they're making their popular new experience design tool – Adobe XD, a major part of the Creative Cloud – completely free(!) for anyone who wants to download and use it, forever: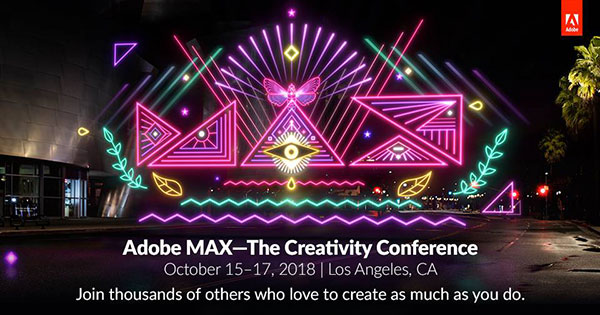 "Adobe MAX is an experience unlike any other — an opportunity to learn from the experts and connect with thousands of the most influential designers, developers, and decision-makers in our industry."
If you'd like to go to Adobe MAX this year in Los Angeles (October 15-17) and save US$400-$500 in the process, then you came to the right place… You can get an instant discount of $400 simply by using our exclusive ProDesignTools promotion code here: M18PDT. This coupon code is valid worldwide.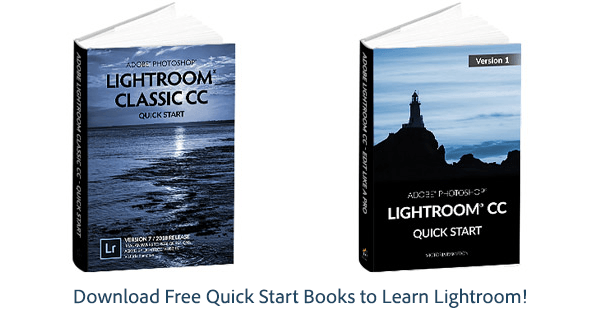 Adobe recently added a brand new product to the Lightroom ecosystem, surprisingly called "Lightroom CC." This cloud-based photo service is different from the longstanding version of Lightroom that we know and love, the desktop-focused application which was simultaneously renamed to be "Lightroom Classic CC."
[UPDATE – Adobe stopped selling CS6 entirely – here's why… This means the CS products are no longer being made by the company, nor legitimately for sale through any channel in any country, from any vendor or reseller.]
Some folks think it might be a good idea to try to save a few bucks and buy Adobe software off of eBay, Craigslist, Amazon Marketplace, or from any vendor or seller who is unfamiliar. It could be Creative Cloud, CS6, Photoshop, Lightroom, Acrobat, Elements, or any other title – in a retail, student, full or upgrade version… or sometimes it's the "OEM" scam, or the plausible-sounding "extra" volume/enterprise license swindle, or an illegal black or "gray market" import.
But it's actually not a very good idea at all. Why?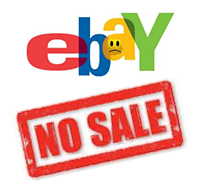 The first problem is that Adobe does not recognize these venues as valid or authorized resellers, they are fully disregarded and invalid. So as a result, Adobe will not officially recognize any of those buyers as actually owning their software. Yes, you read that right.
Meaning, you think you own the genuine article but effectively you don't. You cannot provide an accepted proof of purchase – so you can't formally prove you own the products. You may not be able to transfer the software to someone else, nor be able to get product support or upgrade to the next version, etc… You also aren't able to return the software to get your money back from Adobe like you normally can.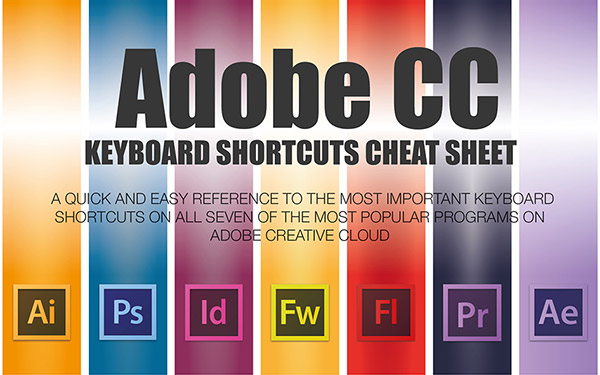 Here's a very handy resource from Jamie Spencer – the complete set of essential keyboard shortcut cheat sheets for every major Adobe CC application… These comprehensive sheets can save you loads of time every day by speeding up your work and allowing you to bypass the need for mouse clicks and movements, getting you to the function you need in the fastest possible way. They are extremely helpful assets to have in your arsenal – and can easily be consulted anytime as an instant reference, or printed out in high resolution and posted, or even used as desktop wall­paper. They are completely free and available for download here: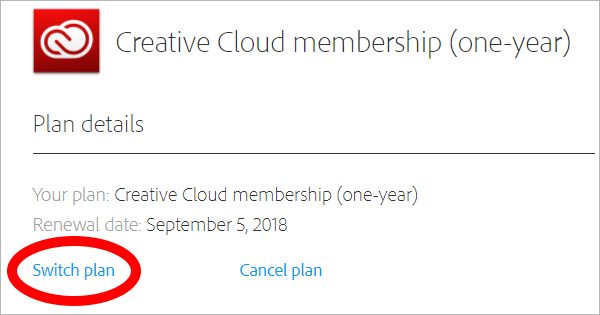 A reader asked about a message he received from Adobe about a change in CC subscrip­tion pricing in North America. Per the company's email, some membership costs will be rising 5-6% for individuals in the US, Canada and Mexico – the first increase since Creative Cloud came out in 2012. Here is an excerpt from the notice Adobe sent about the pricing adjustment in these countries:
Now that the Adobe CC release has become ubiquitous with over 15 million paid customers, more folks are asking us whether the new versions of the tools in the Creative Cloud can read or save older data/document/project file formats like CS6, CS5.5, CS5, CS4 & CS3…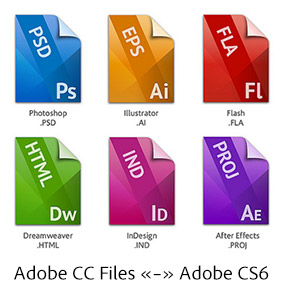 In fact, since Adobe's flagship creative toolset CC 2019 is now seven major releases past CS6 from 2012 (which they no longer sell), file version compatibility can some­times be an important decision point in moving forward.
In the past, new Adobe product versions have often brought different or expanded file formats to support significant new features – and customers want to know if their existing projects will easily carry forward with them when they upgrade, or if they will be able to save back to older formats for coworkers or clients who may still be running an earlier revision of the programs…
OK then, here's how it works. Generally, your new CC tools will be able to open and use any and all earlier CS project and data files – including CS3, CS4, CS5, CS5.5, and CS6 files – with no problem or loss of information. In other words, all Adobe software is able to read or import file formats from previous versions of the same program – and it should happen seam­lessly and automatically. The only exception to this is Premiere Pro, where it's best to open/edit projects in the same versions that created them.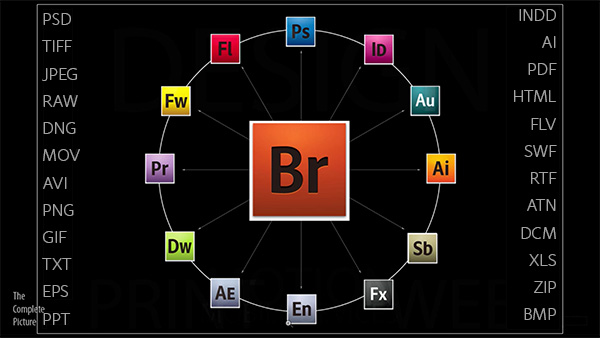 In response to our How to Join Adobe's Creative Cloud for Free post, we received this question from a reader:
Hi – is it really true that Adobe Bridge (the full version) is totally free to download and use forever, and I don't have to pay for it or have a subscription?
The answer is yes, it's absolutely true – although not that many people know about it because Adobe hasn't really publicized it widely…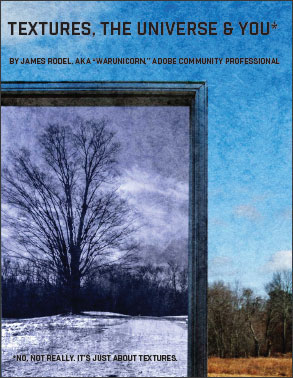 We've got another great resource for you – a freely-available collection of custom Photoshop textures to help set your work apart… This exclusive set of 29 different handcrafted textures has been released by War Unicorn Media at no cost and is 100% royalty-free. This collection comes complete with an 18-page guide (available online or as a download­able PDF), filled with tips and tricks on how to best use textures in your Photoshop workflow, as well as how to create your own!
Textures are super-easy to apply and use in Photoshop. Just load the texture into a new layer above your composition, and then set its Blending Mode and Opacity for how you want it to impact the photograph or image underneath. More details and ideas are given in the short tutorial video included below.
Here is James Rodel's introduction from the accompanying guide, which is packed with examples and entitled, "Textures, the Universe, and You":
Here's the new and updated edition of a very handy resource from James Wamser – a complete reference to all versions of Adobe InDesign ever released… Similar to his Photoshop and Illustrator handbooks, it's called called the Adobe InDesign New Features Guide, 1.0 to CC (2018), and this 115-page ebook is available for free download now: