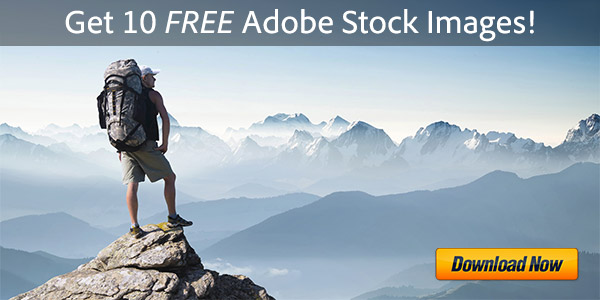 Six years ago, Adobe acquired Behance – the leading online community and social media plat­form for creative professionals, which is often referred to as "The LinkedIn for Creatives." Back then, Behance had about 1 million members. Since that time, with Behance's inclusion into Creative Cloud (even with the free level), growth and participation have exploded – and the Behance community now boasts over 18 million members receiving 70 million project views per month.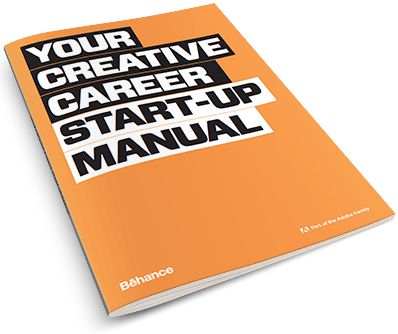 With Behance, you can easily upload your photo­graphs, projects, or portfolios and gain a fantastic way to showcase, share, and get exposure for your work as well as receive feedback from your creative peers, and get inspired for future work. You can publish many types of media such as images, text, illustrations, video and audio, and follow statistics on how many views your projects are getting, and potentially make money. There's even a helpful job list for creatives and freelancers, with hundreds of employment opportunities.
With one year wrapped up and a new one just beginning, it seemed a perfect time to put together a review of the best and most-shared posts published here since our site launched in 2009 (almost 10 years ago!), including some very popular free books.
These are the top posts that consistently have the highest readership on our site, month after month, covering all major Adobe software products… They're broken out by topic below in case you've missed any, or are new here – so bookmark, share, and enjoy!
Free Adobe Books

'Tis the season for holiday deals, but it can also be the season for order changes or returns… Although naturally, this can happen at any time of year.
Sometimes even despite using Adobe's free trial downloads to try out the software before buying, customers may want to exchange something and get a different Adobe product instead – say swapping Lightroom 6 for the CC Photography bundle, or returning an individual CC tool and getting the full CC 2019 suite instead (which includes 21 applications instead of one).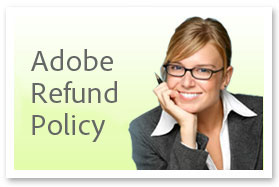 So did you know that Adobe offers a full money-back guarantee on almost all current products? This includes Creative Cloud (CC), Acrobat, Lightroom, Captivate, Photoshop Elements, and so on. This offer applies even after you've already downloaded and installed the product on your computer(s) – however, only software purchased directly from Adobe.com worldwide can take advantage of this refund policy (not resellers, retailers, or auction sites).
Yes, it's true – you can simply contact Adobe within 14 days of your order for subscription products, or 30 days of your order for non-subscription products – via live online chat is usually fast and convenient. Then, provided you follow the correct procedure, they will take it back (after being uninstalled and deactivated from your computers, if applicable) and issue you a complete refund.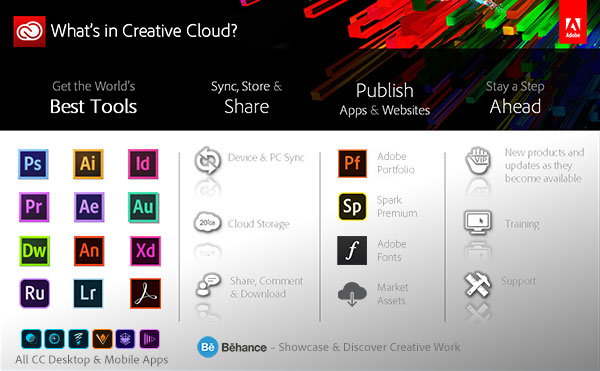 With over 15 million customers having already signed up in the six years since it launched, Adobe's Creative Cloud (CC) product line has been a success exceeding even the company's own expecta­tions. Still, there are a lot of misconceptions out there that we see from time to time, or that some folks seem to believe… (do you?) Here below we dispel and debunk the top 10 most common myths we've heard – and hopefully even if you already know the scoop or use Creative Cloud you'll pick something up… read on!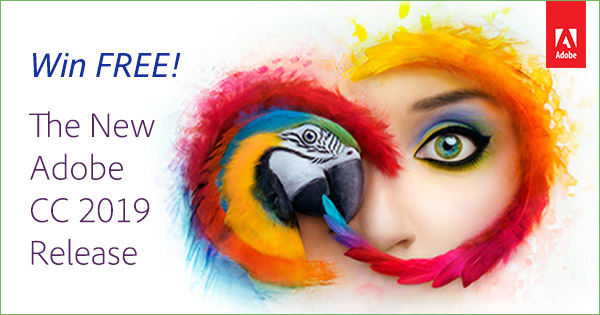 [UPDATE – Also see our new Adobe CC 2020 Giveaway!]
Last month, Adobe shipped the all-new CC 2019 set of tools and services – a milestone marking the seventh major release of the CC product line, which replaced CS6 from 2012. This latest CC version contains thousands of new features and advancements compared to CS6 (across all creative applica­tions), and it is available only via Creative Cloud membership – a community which now surpasses 15 million paid subscribers.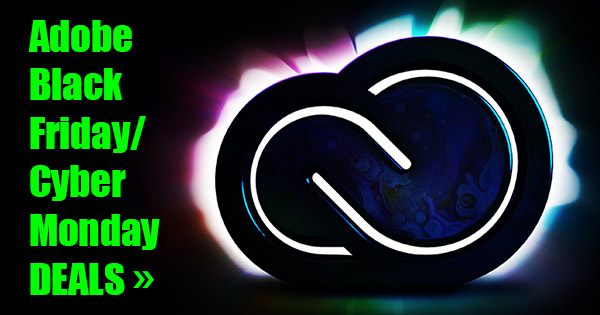 [UPDATE – See all of Adobe's current deals & discounts!]
Adobe is having a worldwide sale with money-saving deals lined up through Black Friday and Cyber Monday 2018 (and beyond), and we've got the complete guide below… There are some amazing offers for major products in this "season of savings" – with discounts as much as 74% off the regular prices!
The company is running four major promotions for the all-new Creative Cloud (CC) 2019. These are the all-time lowest prices ever offered on these popular products. The holiday deals begin today, November 16th, and will run continuously until Friday, Nov­ember 30th (extended!) at 11:59pm Pacific Time. So don't delay, as these values only come once per year!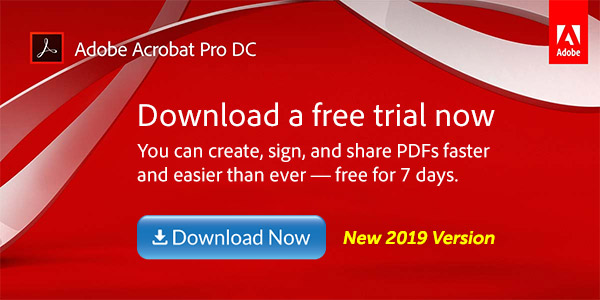 Adobe Acrobat DC 2019 is now shipping! If you hadn't heard by now, "DC" stands for Document Cloud, which is Adobe's set of integrated online services to help customers better manage critical documents. At the heart of Document Cloud is Acrobat DC – the industry standard for creating, sharing and editing PDFs – which was completely rearchitected for the initial DC 2015 milestone release several years ago. For more information, see: What Is the Document Cloud?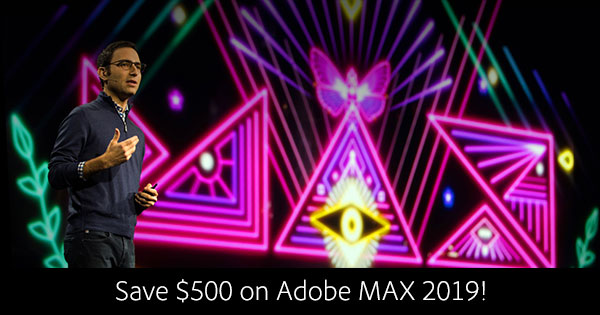 Adobe MAX—The Creativity Conference is lined up for November 4–6, 2019, back in Los Angeles, California – and planning is already underway to make the 2019 MAX experience better than ever: "Join over 15,000 like-minded creatives from around the world for a week of sessions, labs, speakers, events, inspiration and fun — everything you need to keep you creative for the rest of the year. Can't wait to see what we come up with when returning to LA in 2019!"
We've also got a great set of new promotion codes that will score you US$400-500 discount off the regular price of a full (three-day) conference pass, if you'd like to go… The normal price is US$1,895, but you'll pay significantly less than that.
Over the years, we've put together a large collection of free Adobe books that we share with our readers here… This extensive set of helpful, no-cost books has now grown to over 30 different titles that you can legally download and use royalty-free, forever.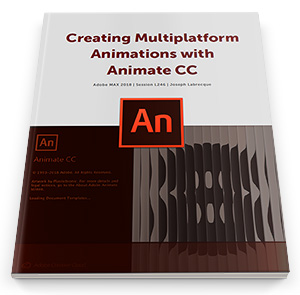 These digital books cover Creative Cloud, Creative Suite, Photoshop, Illustrator, InDesign, Acrobat, Dreamweaver, Muse, Lightroom and more – but until now, we haven't always had a good and recent offering for Adobe Animate CC (formerly Flash Professional).
Fortunately, this has changed with the publication of the new "Creating Multi­platform Animations with Animate CC" guidebook, which comes from award-winning Adobe Education Leader and longtime Animate guru Joseph Labrecque.
Mr. Labrecque conducted a paid Animate CC workshop at the Adobe MAX conference this month, and is now making the class's training materials available to the general public completely free of charge. This special offer includes the main 59-page course workbook together with 9 MB of sample working assets, all of which you can download for free here.
Here is the overview description of this course: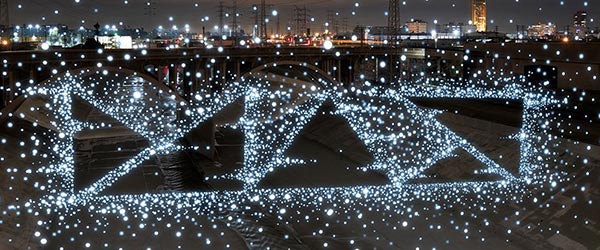 Did you make it to MAX this year? Adobe's Creativity Conference once again broke records with 14,000 attendees coming together in Los Angeles last week, a full doubling from 7,000 only 3 years ago… In fact, it was the largest gathering of talented creative professionals that there has ever been in one room, anytime in history!
Those who were there enjoyed major new product launches, inspirational key­notes from creative luminaries, hundreds of enriching training sessions, countless opportunities for networking with colleagues, access to the latest cool technology on the Pavilion floor, meeting the Adobe product teams in person, and the always-mind-blowing "Sneak Peek" demos of amazing new features under development.
But if you didn't make it, no worries – believe it or not, you can still tap into many of the best resources from the comfort of your own laptop, tablet, or phone!