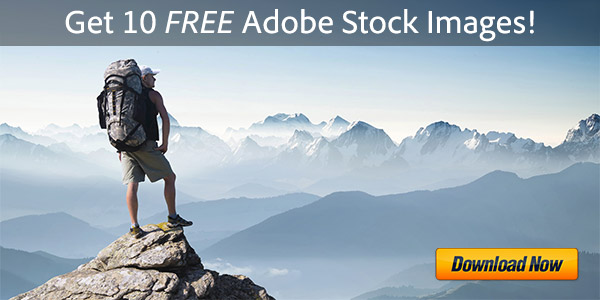 [UPDATE (August 2018) – These still work to download the old Captivate 7 trials. We also now have the all-new Captivate 2019 Direct Download Links!]
In surprise news this morning, Adobe introduced and announced the immediate availability of Captivate 7, a major upgrade to its industry-leading eLearning authoring software for rapidly creating a wide range of interactive eLearning and HTML5-based mobile Learning content [see full details of the annoucement].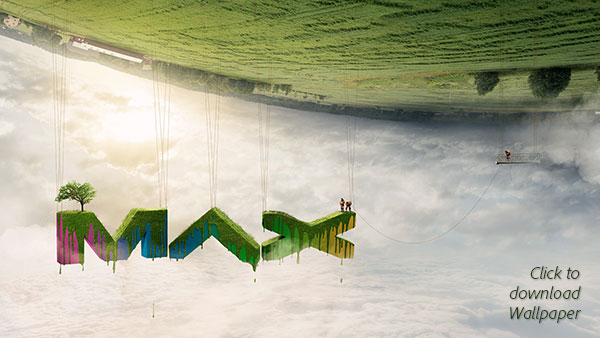 [UPDATE (Oct. 2018) – Watch 132 hours of new training & tutorials from MAX 2018!]
Just back from Adobe MAX 2013 and as in previous experiences, it's always the three most intense days of the year… It's wall-to-wall with larger-than-life presentations, keynotes with creative luminaries, diverse educational sessions, connecting with other leaders in the Adobe space, hands-on with the latest design tools, meeting the product teams, feeling the energy of the show floor, the buzz over "Sneak Peek" demos of cool new technology, and of course the fantastical MAX Bash party with 5,000 of your closest friends.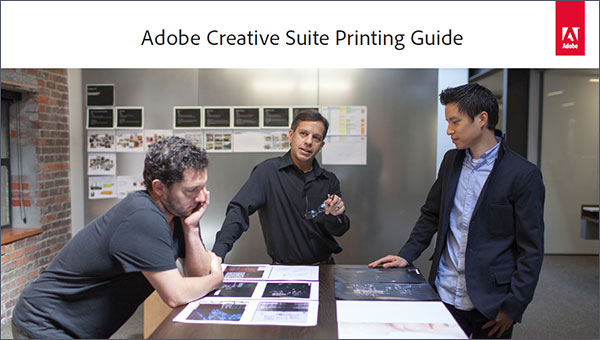 Adobe has made available an excellent resource that's now updated for CS6 (and CC) – a free printing handbook in the form of a 149-page downloadable e-book: The Adobe Creative Suite 6 Printing Guide. Earlier editions of this book have been out for previous releases (see the older CS5.x, CS4 and CS3 links below), but now this is fully refreshed and upgraded for the most recent versions of the products.
[UPDATE (May 6th) – Major news out: Adobe Unveils New "CC" Release (CS7)…]
Based on recent indications from Adobe, we expect a new release of Creative Suite and/or Creative Cloud to be unveiled at their big annual MAX Conference on May 6th, just a few weeks away…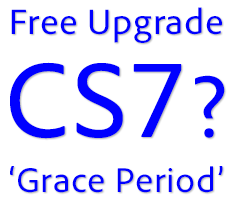 Historically during times like these, the company has set a "grace period" or grandfather offer to provide free upgrades to the next versions for customers buying the older software around the time of new releases – and in fact, such an "Upgrade Assurance promotion" deal was announced for CS6 in March of last year.
However, no such announcement has been forth­coming this year, perhaps due to the advent of Creative Cloud – where all paid members already receive all product updates and upgrades at no additional charge as soon as they are available.
But no matter – you can actually create your own grace period now, whether one officially exists or not.
The key is in awareness of Adobe's longstanding Software Return/Exchange Policy – whereby you can return your purchase to them within 30 days and they will grant you a full refund, no questions asked. This is possible even if you've already opened, installed, activated, and started using your product – and can be done quickly over live online chat with their customer service team.
[UPDATE – Also see our new Adobe CC 2020 Giveaway!]
Welcome Spring! In recent years we've given away over $23,000 worth of new Adobe software, so to kick off the new season right we're going to be giving away two brand new boxes: the Adobe CS6 Design & Web Premium Suite plus Photoshop CS6 – with a collective value of US$2,600 – and it's open worldwide!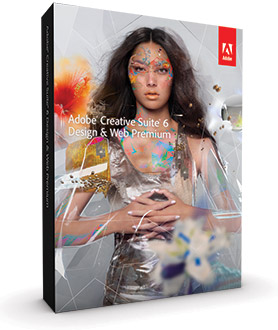 Creative Suite 6, Adobe's flagship product line, has been doing very well in recent months… Available standalone for instant download or as the centerpiece of the popular Creative Cloud offering, there are many key differences in this release compared to CS5 and earlier, includ­ing hundreds of new features added to all the applications, major performance improvements, user interface enhancements, and much more.
And now we're thrilled to give away new boxed copies of Adobe's two best-selling CS6 products to our terrific readers who have helped build our site to what it is today… Just check out our most read posts over the past four years to see what you've helped create!
The Design Suite sells for $1,899 / €1,837 / £1,509 and contains over $4,000 in individual tools, including the industry-leading Photoshop Extended, Dreamweaver, Illustrator, InDesign, Acrobat X Pro, Flash Pro, among others… (see the complete list of programs it contains) If you want to try it out first and install it on your computer, that's easy as the free trial is available for download for both Windows and Mac. All the tools (and much more) are also available through a free tryout of the Creative Cloud.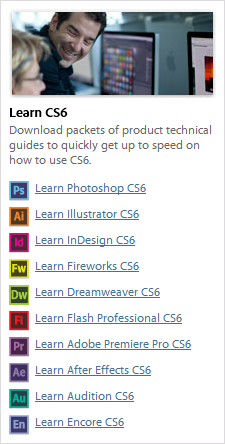 Creative Suite 6 and the Creative Cloud are the most powerful and sophisticated toolsets Adobe has ever released and so there is a lot of demand for training resources to learn how to best use these products…
Last month we posted details on over 30 hours of free video tutorials for CS6. But printed materials are also nice, to use side-by-side at your own pace. So how about a collection of free e-books to go along with those, which you can instantly download and learn from whenever you want?
There are 10 volumes of 169 chapters in total with over 1,000 pages for most CS6 products. Some tools receive more coverage than others, but the basics are reviewed for all. You can download in the ebooks in PDF format after signing in with your Adobe ID (which is easy to create if you don't already have one).
If you don't have the software yet, just download a free working trial for any CS6 product for Windows or Mac (or try the whole Creative Cloud) – then install, run, and start your training…
Here's how the files break out. Click on the title to download the e-book, or the trial to get the free product tryout. The book file sizes range from 4-10 MB each, so shouldn't take long to download. The contents of each volume are listed below the table: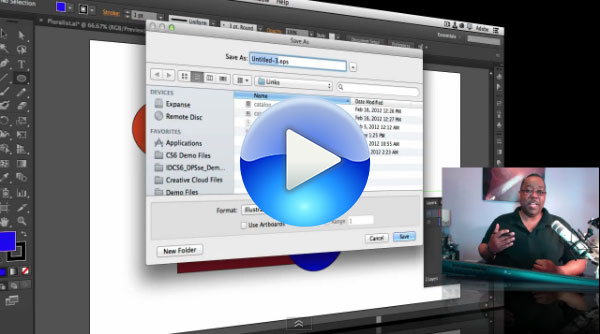 Adobe Evangelist Terry White has a great new training session out showing you how to get started achieving immediate and productive results using new Illustrator CS6… This 42-minute class covers all the basics and walks through how to accomplish the top 10 techniques that beginners always want to know how to do. Earlier Terry did similar introductory primers for Photoshop, Lightroom, and InDesign – and now it's Illustrator's turn.
Here's the overview:

[UPDATE – Also see our new Adobe CC 2020 Giveaway!]
MAX 2013 – the big annual conference for all-things-Adobe – is coming up in just 3 months in Los Angeles, California… And continuing our long tradition of free Adobe giveaways, we've got one free and full conference pass (worth US$1,495) to give away, plus one $400-off ticket discount, both courtesy of our friends at Adobe Systems!
And great news: included together with that first prize pass — and in fact with all MAX 2013 full conference passes — is also an annual Creative Cloud membership for you (containing all fourteen CS6 Master Collection tools plus much more, and valued at $600) – or 12 months added to your account if you're already a Cloud member… You'll get immediate access to the latest products and exclusive features, plus an entire library of training videos. It's every­thing you need to create anything.
Install now: Get all new Adobe CC 2019 direct download links and free trials.
We've mentioned Adobe TV in the past, but it just keeps getting bigger and better… When Creative Suite 6 was released, they published a 15-hour series of new online tutorials – but have recently doubled this to over 30 hours now of free video training for all CS6 tools.
You'll learn the basics with Getting Started overviews plus What's New reviews by product experts, with 274 total chapters covering all major CS6 applications.
If you don't already have the programs installed on your computer but would like to get going today, you can easily down­load the free working trials for any CS6 product for Windows or Mac – then install, run, and start your training…
Acrobat is not listed below, but if you want to learn how to use that software then see these separate three hours for Acrobat X or two hours for Acrobat XI.
We've also linked below nearly two hours of sessions for the Creative Cloud, if decide to sign up for free membership there, or are already a member.
Install now: Get all new Adobe CC 2019 direct download links and free trials.
Lastly, if you also like learning in print, then don't miss this nice set of free new CS6 ebooks (over 1,000 pages). But here's how the video courses break out:

We've previously featured 30 hours of free video tutorials for Adobe's Creative Suite 6, as well as four hours for Lightroom 4 – so here are some terrific (and free) learning resources for the recently released Elements 11 product line…
In the course given below, the experts share how to get started with Premiere Elements 11 for editing your videos, the essentials of the software, new features added in PRE 11, how to use important tools and functions, plus their best tips and techniques. In total, there is over 2 hours of free video training, spanning 21 separate chapters.
Most modern cameras now take both great photos and videos, so Premiere Elements is well-integrated with Photoshop Elements for your image editing – and since many people use the two tools together, you may also be interested in three hours of free tutorials for learning how to use Photoshop Elements 11.
Because Elements 11 has an all-new intuitive editing environment with a revamped Organizer plus other new features, the content here doesn't carry well to older versions of Premiere Elements. However, we do also have a page still available with several hours of free tutorials for PRE 10 & 9 and earlier.
If you need a copy of Premiere or Photoshop Elements 11 to get going right away, just download the free trials and they will work fully on your computer for one month, which should be plenty of time to get through the classes. Note at the bottom of this page, you'll also find quick demonstrations of the two programs.