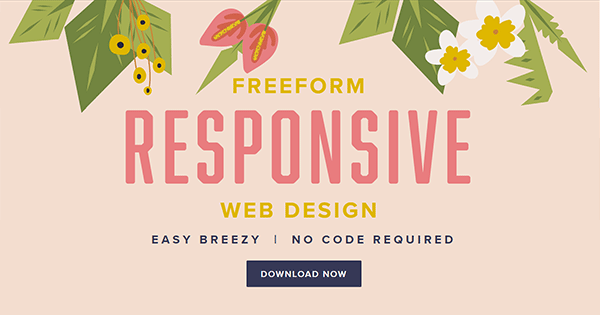 Adobe Muse is a modern website builder that enables you to create gorgeous HTML5 sites that dynamically scale to any device – and Muse allows you to do this without writing any code. Muse is included for all Complete Creative Cloud ("All Apps") members, as well as available via a Single-App Subscription. So with many millions of people already receiving Muse with their CC purchases, there's a broad audience for training materials on how to get going with this helpful program…
Fortunately, there are some great tutorials out there. Below, you will find a free two-hour, step-by-step video series that will show you how to build a website using Adobe Muse CC, without writing any code. This training session covers all the basics, and demonstrates how you can achieve immediate and powerful results with the tool.
Learn the basics of building your first website with Adobe Muse, hosted by Principal Product Manager Dani Beaumont. In this session we'll take you all the way from File › New, to publishing your first simple website.
Here are some of the topics covered in this course: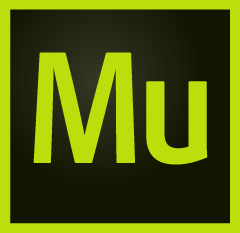 Project introduction
Download the sample files
Site planning
Create a new site
How to add pages
Changing page properties
Using the Master page
Adding a background color
Adding a footer area
Create a header
Widgets & dynamic menus
How to add a menu
Using Preview mode
Populating page content
Placing graphics
Styling text
How to add a map
Adding a contact form
How to publish your site live
Uploading to FTP
That's it, you're done!
…and for inspiration, here are some awesome examples of the types of responsive sites you can build with this product: Adobe Muse Site-of-the-Day
Special: Legally download dozens of free Adobe books for a limited time!
You'll need Muse CC to complete everything as outlined. If you don't have the software yet, then just download the free trial and you can start using it right away to walk through the class:
OK, all set?  Here is the free Muse introductory tutorial series:
For more free training from Ms. Beaumont, check out this bonus primer:
  » Learn How to Create a Responsive Website from Scratch in Adobe Muse
That is also where you will find a download of Sample Files to practice with, as well as a terrific Adobe Muse Cheat Sheet of common keyboard shortcuts.
Want more?  Try dozens of additional free online Muse tutorials, direct from Adobe…
Another helpful resource for understanding the product is the complete online documentation for Muse and all Adobe applications.
Muse is built expressly for designers and provides complete freeform control, so you can think visually and easily express creative ideas. It provides the features you need to break free from the mold of common responsive layouts. Download the free trial to see what you can do with it!
Go Farther with Muse
To bring your Muse skills to the next level, check out this excellent Muse Essential Training course from Lynda.com… It's a premium-level class – so not free – but Lynda.com does offer a free 30-day trial during which you can watch or take any courses you want at no cost:
Watch preview above: Muse Essential Training by Dani Beaumont
See Also

Do you have any questions about Adobe Muse? Just ask them below and we'll get you answers fast!
Keep up with the latest on Adobe software — follow us on Facebook or Twitter, or subscribe to our RSS feed… You can also enter your email and have new articles sent directly to your Inbox. We are reader-supported; when you buy through links on our site, we may earn an affiliate commission.