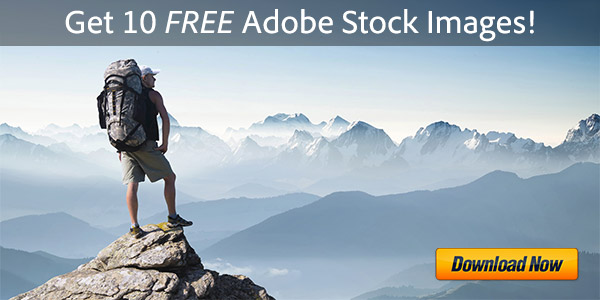 Following a major site upgrade in June, this week Adobe's Photoshop.com expands further by rolling out new versions of their free web-based tools for photo manipulation and manage­ment. The renamed and redesigned Photoshop Express toolset is a collection of integrated online apps for editing, organizing, syncing, and sharing photos. These new and improved tools are faster and more intuitive to use for uploading and organizing images for easy access anywhere, applying quick fixes and cool effects, and sharing albums and slideshows online with family, friends, and colleagues. As before, membership is free with up to 2 GB of online storage included.
Adobe is billing Photoshop.com as the online complement to their family of Photoshop soft­ware. Millions of people so far have signed on for an account and benefited from powerful Photoshop technology for those on-the-go. In launching the site's latest features, Adobe incorporated feedback from thousands of users who wanted a central destination hub for Photoshop interests that brings better and higher performance tools, plus tutorials, inspiration, community, product information, access to trials & purchase, news, and more.
[UPDATE (August 31st) – The final release of Lightroom 3.2 is now out, a free update for all Lightroom 3 owners, and free 30-day trial for everyone else. For now, the initial Lightroom 3.2 'Release Candidate' described below also remains available for free use for all, if desired.]
Adobe has just made available for free download its Release Candidate for the first update to Lightroom 3, which will be called Lightroom 3.2… This new release has dozens of bug fixes, performance enhancements, and one new feature – and thus far looks like a winner and a welcomed update by the Lightroom community. But you don't even need to own any version of Lightroom to get or use it.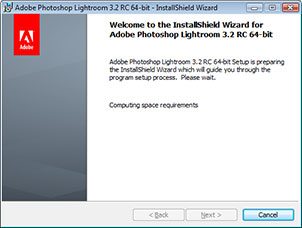 The download is in the form of a ZIP file for both Windows and Mac and is not just an update nor a trial – but a full version that will work until it expires for all users. These Release Candidates are more like betas in that Adobe is looking to see how a poten­tial new version performs in the field (and welcomes your input, feedback, and bug reports on it) – but Lightroom 3.2 shouldn't be confused with Lightroom 3 beta 2 (which was the last available beta version of Lightroom 3.0 before its final release). And although Release Candidates are fully-working free versions that don't require serial numbers, typically they have an expiration date to stop functioning within two calendar months of issue – meaning Lightroom 3.2 RC will probably expire by October 31, 2010.
It's been over a month now since Adobe Photoshop Lightroom 3 completed its beta program and the final version was released, so it's time to see what most of the reviews are saying out there…
In our earlier article on LR3 tutorials and other resources, we covered what Expert Reviews said: "The new lens correction and noise reduction tools make Lightroom 3 a must-have upgrade from previous versions (just $99 for the upgrade edition), while its powerful management tools remain as good as ever. For many people Lightroom 3 will be the only bit of photo-editing software they need, but even those that have to turn to Photoshop for more-advanced image effects will find Lightroom 3 an invaluable management and pre-processing tool."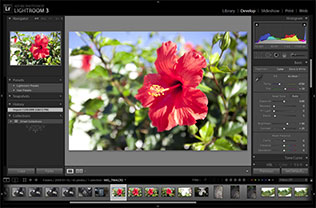 Bright Hub gives the software a perfect 5 out of 5 overall rating and concludes, "It is easy to end this Lightroom 3 review with full marks for Adobe. This product stands head and shoulders above the competition in an increasingly crowded sector. It is a great choice for professionals and advanced amateurs who are looking to for the best way to improve their digital workflow, and it has an appropriate learning curve for those who are new to this series of editors. In short, it may be all you ever need."
Over the next six weeks Adobe is launching a new series of in-depth online seminars to learn the best and get the most out of some top CS5 products, including InDesign, Illustrator, Premiere Pro, and Flash Professional…
The presentations are 90-minute live "deep dives" with Adobe product experts where you can get firsthand detailed information on the new features of these releases, see demonstrations, and get direct answers to your questions. All sessions are from 11:30 AM – 1:00 PM ET on upcoming Tuesdays, and will be presented in English: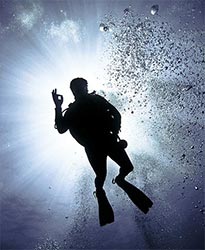 Deep Dive: Adobe Illustrator CS5
Tuesday, July 13, 11:30am – 1:00pm US/Eastern
Complimentary Registration
Deep Dive: Adobe InDesign CS5
Tuesday, July 27, 11:30am – 1:00pm US/Eastern
Complimentary Registration
Deep Dive: Adobe Flash Professional CS5
Tuesday, August 10, 11:30am – 1:00pm US/Eastern
Complimentary Registration
Deep Dive: Adobe Premiere Pro CS5
Tuesday, August 24, 11:30am – 1:00pm US/Eastern
Complimentary Registration
As we reported last month, Adobe is working on a Lightroom-related app for Apple's iPad – but since it may be a while before we see it being released, in the meantime here are some handy presets to export/publish your photos to the iPad for use as a presentation device or display portfolio…
On the iPad, images will look better if they are saved, sent, and displayed at the size of the iPad's screen rather than having iPhoto or the iPad resize them down. Also the iPad won't automatically fill the entire screen with an image if its aspect ratio is different from the iPad's screen size – instead you'll get black bars at the edges (similar to a letterboxing effect).
So the two free presets linked here take these factors into account, and it's your choice which of them to use… The first preset will preserve all photos at original size and aspect ratio (and the iPad will automatically add black bars to adjust at the edges), and the second preset will fit the photos to the full iPad screen (by automatically doing a center-based crop in Light­room when it exports).

If you're weighing whether to upgrade to Photoshop CS5, or just want to see the best of the new features, Adobe's got a free new seminar series for you… Digital Imaging Evangelist Julieanne Kost just gave a one-hour online session (now available on-demand) highlighting at least 10 good reasons to become a Photoshop CS5 believer:
Top Ten Reasons to Upgrade to Photoshop CS5 — Watch now

Photoshop CS5 is packed with features that save time, and helps you create images with the desired impact. Easily make complex selections. Remove any image element and see the space fill in almost magically. Paint realistically. Create stunning HDR images, remove noise, add grain, and create vignettes with state-of-the-art photo­graphy tools. Seeing is believing.
This is the second in the What's New in Photoshop CS5 eSeminar Series. The first was given last month by Photoshop Product Manager Bryan O'Neil Hughes of Content-Aware Fill fame, and is also available for on-demand replay:
Adobe Photoshop CS5 for Photographers (1 hour) — Watch now

See how Photoshop CS5 gives photographers a set of breakthrough tools to help you refine your images and get superior results faster than ever before. This seminar highlights key features and the reasons why photographers should consider upgrad­ing to Photoshop CS5.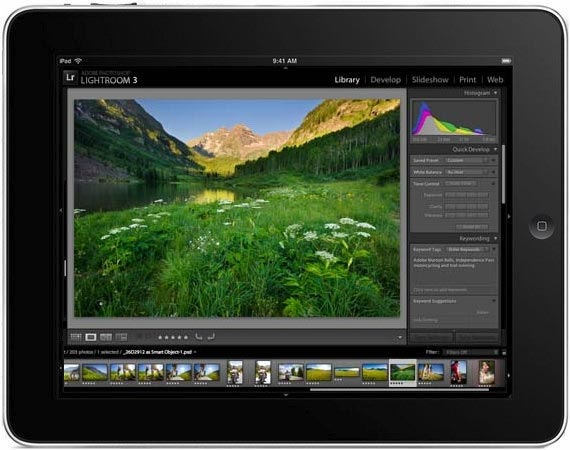 [UPDATE (May 2013) – The release of a Lightroom iPad app came much closer to reality today!]
[UPDATE (April 2014) – The new Lightroom Mobile app for iPad is out today!]
The buzz is building that Adobe is hard at work on a new version of Lightroom custom-built for Apple's iPad… In his blog review of the iPad Camera Connection Kit in late April, Adobe's Terry White dropped the following hint:
I know what you're thinking: Wouldn't it be cool if we had Lightroom for the iPad? All I can say on that one is…… 😉

[UPDATE – These still work to download the old Elements 8 and Lightroom 3 trials. We also now have the new Elements 2018 Direct Download Links, and the same for Lightroom 6/CC!]
We're seeing some folks reporting problems trying to download the new Lightroom 3 using the Akamai Download Manager, which is enabled by default at Adobe.com… There are several posts on the user forums (like here), as well as incoming visitor search queries here like "download link for lightroom 3 without akamai," "adobe lightroom 3 direct download link," and "how to download lightroom 3 from adobe without the download manager."
So to complement our earlier set of direct links for Adobe CS5.5, below are the direct down­load links for Photoshop Lightroom 3 – they are very straightforward, just one single file for each platform that covers all languages (with both 32-bit and 64-bit versions contained inside for Windows)… Languages offered below include English, French/Français, German/Deutsch, Dutch/Nederlands, Italian/Italiano, Portuguese/Português, and Spanish/Español.
[UPDATE (March 2012) – Lightroom 4 is out! Get free tutorials for the new version.]
Adobe Lightroom 3 is only days old, yet it's quickly getting rave reviews across the net… Expert Reviews gave it five stars, writing: "The best just got better. Whether you're a profes­sional photographer or enthusiast, Adobe Lightroom has quickly become the must-have managing and pre-processing software. With version 3 just released, there's even more reason to rush out and buy it. The powerful lens correction profiles and amazing noise reduction, combined with excellent management make this a tool that all photographers should have."
And there is already a wealth of free learning resources available… Here are some good ones: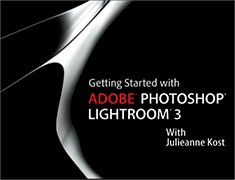 Also out is an excellent in-depth series of free online Lightroom 3 video tutorials, approaching three hours in running time and produced by Adobe Lightroom expert Julieanne Kost. There are ten chapters with a range of topics and techniques covered: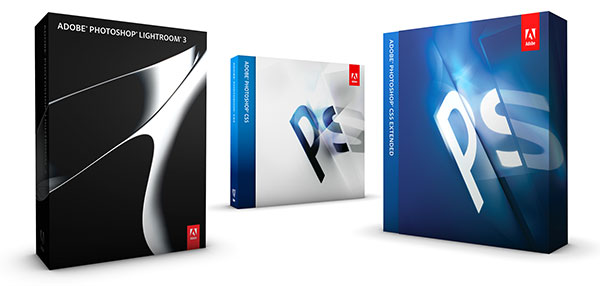 Yes – Adobe Photoshop Lightroom 3.5 is just out and now shipping! Pretty much on the time­frame we forecast, you can download a free trial today… And the new product will work side-by-side with any previous releases of Lightroom you own. If you have an earlier version installed, Lightroom 3 will ask if you'd like to upgrade your catalog and move everything over.
The price remains US$299 for the full version, and $99 to upgrade from either LR1 or LR2. Students and teachers can grab the full education version for just $89, or 70% off. Languages available today include English, French, German, Japanese, Italian, Dutch, Swedish, Spanish, Portuguese, Korean, and Chinese.