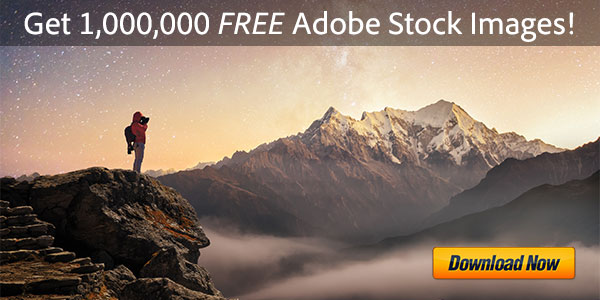 [UPDATE – Also see our all-new Creative Cloud 2021 Giveaway!]
Creative Suite 6 is now available for instant download and direct shipping, and there are many important differences in this release compared to Creative Suite 5, including hundreds of new features added to the individual applications.
And after giving away CS6 Master Collection earlier this month, we now would like to focus especially on Adobe's popular lineup of Digital Imaging Products. In particular, we want to give brand new copies of Photoshop CS6, Lightroom 4, and Photoshop Elements 10 to three of you, our amazing readers!
There will be one winner for each of these products, which are the commercial English versions for either Windows or Mac OS. The three winners will receive them in prize packages also containing Adobe/CS6 tee-shirts, pens, and other goodies. 1st prize is Photoshop, 2nd prize is Lightroom, and 3rd prize is PSE – with a total estimated retail value for all prizes of US$1000.
Sound good? These are all brand new releases, so it may help to know what's new in Photoshop CS6, what's new in Lightroom 4, and what's new in Photoshop Elements 10.
How to enter? It's easy to gain up to four chances to win… The contest is open to residents of North America, U.K., Europe, Australia, New Zealand, and South Africa – and to enter just do one (or more) of the following:
Following onto a successful public beta period, the long-awaited Adobe Lightroom 4 final release began shipping earlier this week, and has some folks pretty excited about the new features and capabilities. There's a complete list further below, but some of the biggies include much better video support, soft proofing, integrated maps and photo books, enhanced sharing & exporting, and some amazing improvements to the Develop module.
We've got a new video set from the popular Julianne Kost giving a thorough review of what's new and improved… (2 hours of coverage; see Table of Contents)   If you want to try out the software for yourself, the 30-day free trials are also now available for download.
New Features in Lightroom 4 (Video Collection)
[UPDATE (June 2013) – Lightroom 5 is now out! Check out over 3 hours of free LR5 training that takes you in-depth with the new features, workflows, and improvements.]
Adobe Lightroom 4 is only days old, yet it's quickly getting rave reviews across the net…
PC Magazine gives it 4½ stars and their Editors' Choice Award for photo workflow software, writing: "For anyone who's serious about digital photography, Adobe Photoshop Lightroom 4 is now a more essential tool than ever – this is the app you need."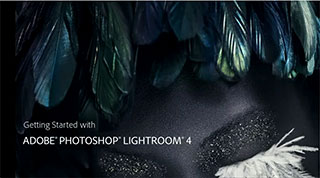 Digital Photography Review also has great things to say: "Lightroom 4 is a substantial upgrade … offers an impressive list of features … on image quality, the Lightroom team has kept its eye on the prize … consistently getting pleasing results in fewer steps … works impres­sively well on a range of images … you can get superior results compared to previous versions … video users will also be pleased … welcome surprise price drop … compel­ling reasons to upgrade."
And there is already a wealth of free learning resources available… Here are some good ones: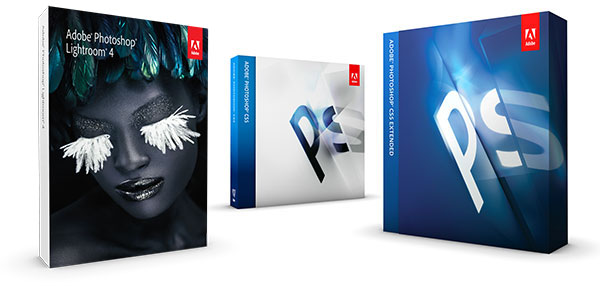 [UPDATE (April 2015) – The new Adobe Lightroom 6/CC release is now shipping! Download a free trial instantly or check out what's new in Lightroom 6 vs. 5.]
Yes – Adobe Photoshop Lightroom 4 is just out and now shipping! Pretty much on the time­frame we forecast, you can download a free trial today… And the new product will work side-by-side with any previous releases of Lightroom you may own. If you have an earlier version installed, Lightroom 4 will ask if you'd like to upgrade your catalog and copy everything over.
And the big news is – HUGE price drop! The price is now only US$149 for the full version (half the previous cost of LR3), and just $79 to upgrade from any previous version (LR1, LR2, or LR3 of any kind)… Students and teachers can grab the full education edition also now for $79.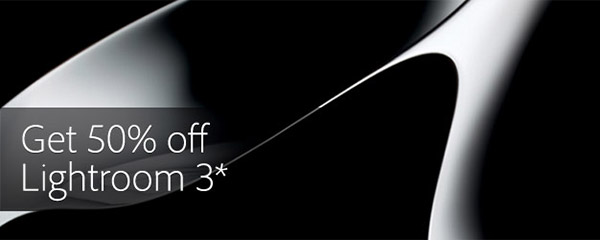 [UPDATE – See all of Adobe's current deals & discounts!]
There's an amazing deal out that's just been expanded for Adobe customers worldwide (in US/Canada, Europe/UK, Australia/NZ, and South Africa) – you can get the full version of Adobe Photoshop Lightroom 3 for half off the regular price: now US$149, £99, €125, or A$124 – plus free shipping:
[UPDATE – Also see our all-new Creative Cloud 2021 Giveaway!]
Anybody interested in some free copies of new Adobe Lightroom 4?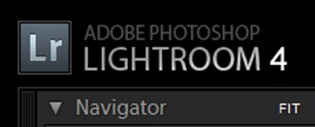 We've got them. Adobe says the 4th release of this very popular photography solution is due to ship fairly soon – however if you want to try it out and get your feet wet before then, you can just download and run the free LR4 beta version, though this shouldn't be used for production or permanent work.
In the meantime, did you know that Adobe just extended an unprecedented deal on the current full version – Lightroom 3 – for half off the regular price of US$300, save 50% worldwide? Yes, it's true, and never been done before – but you can take advantage of that here. And you'd still be eligible and welcome for the free giveaway of version 4 by entering below.
So, we've got two brand new boxed copies of the final official Lightroom 4 product all lined up and would love to give them away to our faithful readers… It's easy to sign up. The contest is open to residents of North America, U.K., Europe, Australia, New Zealand, and South Africa – and all you need to do for a chance to win is one (or both) of the following:
[UPDATE (March 6th) – The Lightroom 4 final release is now shipping!]
NEWS FLASH – Adobe has just announced a free public beta release of the eagerly-anticipated Photoshop Lightroom 4, with new tools and advancements to enhance and share your digital photograph library: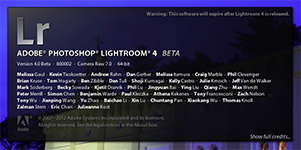 "Available as a free public download from Adobe Labs for Windows and Mac, the Lightroom 4 beta is a preview of new features and capabilities that will be offered in the final release of LR4, expected in early 2012.
The beta features refined technology for superior shadow and highlight processing, expanded management capabilities including enhanced DSLR video support and the ability to create beautiful photo books from within Lightroom. Adobe encourages photographers to try the beta release and provide feedback to the product team."
The news comes six years to the day from the very first beta release of Lightroom 1 on January 9, 2006, where it all started… Lightroom is Adobe's digital photography workflow solution helping amateur and professional photographers quickly import, manage, enhance and showcase their images.
And great news – some long-requested new features are here now in LR4…
Judging by the amount of attention that Adobe's recent upgrade policy changes have been receiving, as well as our subsequent visitor poll on the company's model shift to the new "Creative Cloud," this is a big and important issue…
And while this cloud model is optional, two of the persistent questions so far have been: How are the Acrobat and Lightroom products affected by all of this?
Both of these tools have historically different release schedules from Creative Suite – and while Acrobat is included in the suites, Lightroom is not. Looking back, CS5.5 launched in May 2011, Acrobat X in November 2010, and Lightroom 3 in June 2010.
[See: When will Adobe CS6 be released? When is Lightroom 4 coming out?]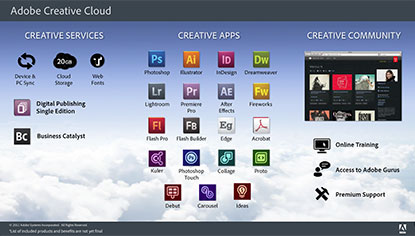 So first off, we can clarify: both Acrobat and Light­room are currently slated to be included in Adobe's Creative Cloud, at least according to this slide from a recent analyst presentation – although there is a disclaimer at the bottom which states, "list of included products [is] not yet final."
[UPDATE (January 25th) — Adobe now says that Lightroom will not be included initially, but is "planned for a future release."]
The next question then is, will either of these two popular standalone products be affected by Adobe's new upgrade policy?
[UPDATE – Also see our all-new Creative Cloud 2021 Giveaway!]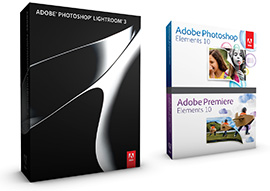 We've given away a lot of products over the past couple years, but haven't yet offered Adobe Lightroom… So here, now, we're giving away Adobe Lightroom 3 (value US$300) with a new camera bag! Second prize is the Photoshop & Premiere Elements 10 Bundle (US$150), and for third place we have an Adobe-branded prize pack with T-shirt, pen, lanyard, and other surprises.
Actually, all three winners will receive one of those prize packs, so much the better. The free copy of Lightroom is graciously sponsored by Adobe, and should do nicely until Lightroom 4 is released. Photoshop and Premiere Elements 10 are brand new, out five weeks ago.
The goal of the contest is to learn from our readers worldwide:
What would you like to see in the next release of your favorite Adobe product?
It could be any one – CS6 (any application), Lightroom 4, Acrobat 11, Photoshop Elements 11, and the rest. What do you hope for, want Adobe to add/do/change, what's on your wishlist?
Just share it in a comment below and/or on Facebook, and you're entered. Please be sure to include the name of the future product you're talking about (for example, "In CS6 I'd like …").
To double your power and effectiveness, then copy and paste the same comment into Adobe's Official Feature Request form to let them know directly. Here's your chance to make your voice heard, and win some nice products doing it.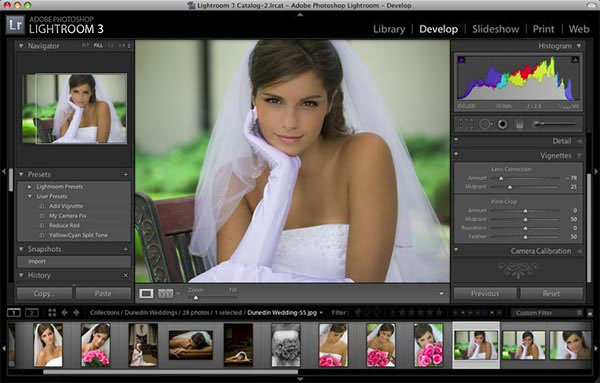 [UPDATE – See all of Adobe's current deals & discounts!]
Adobe is continuing its "Deal of the Day" program and the next big deal is a healthy $150 (or 50%!) off one of their best selling products, Lightroom 3… Version 3.5 was just released on September 28th, and this brief special means you can now get it for just $149 instead of the regular price of $299.