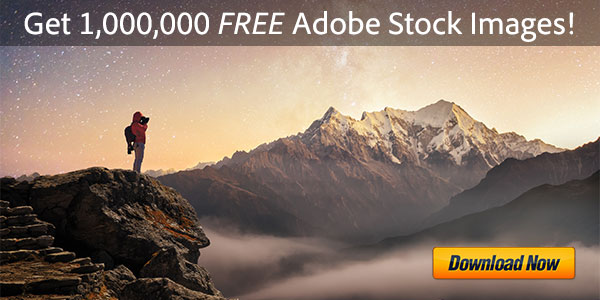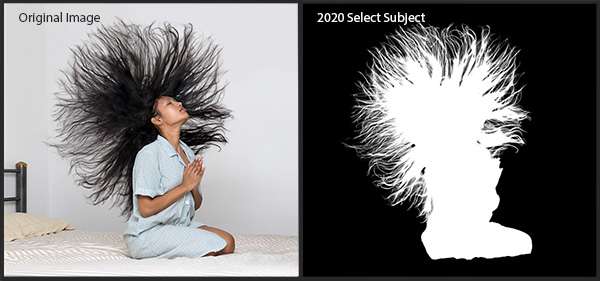 Knowing how to make a good selection is one of the most important things you can learn to do in Photoshop. With accurate selections and masks, you can completely control the placement and movement of all the elements of your image, or copy an object from one photo to another.
But making good selections and masks can also be one of the most time-consuming processes in Photoshop. And we take for granted what our eyes can easily see, yet a program usually cannot recognize without our involvement. But in 2018, Adobe introduced a new one-click feature in Photoshop (see original video below) that gives you a big head start in this regard: Select Subject.
Time-lapse photography videos never go out of style… Here is one of our all-time favorites from Norwegian landscape photographer Terje Sorgjerd – incredibly beautiful and perfect for the clear, dark nights of the season (watch full-screen):
Prior to the extensive video editing tools first introduced in CS6, Photoshop wasn't normally known for its video capabilities – but in fact it's always been possible to take a series of still photo­graphs (manipulated as desired) and then quickly create your own timelapse video using Photoshop Extended…
The Adobe Research team is exploring what Photoshop would be like with a 3D canvas instead of 2D… With the Interactive Sculpting project shown the video above, instead of drawing and manipu­lating pixels, the tool operates on three-dimensional voxels. An artist uses all the familiar tools from Photoshop like brushes, layers, and filters to sculpt 3D objects. It also showcases some innovative tablet interaction model that uses simultaneous touch and pen input: the user rotates objects with one hand while sculpting with a pen at the same time.
We originally ran the story below in October after a new Dehaze/Defog capability was sneak-peeked at Adobe MAX… It was our favorite of the show! Now, we have some great news: Adobe worldwide evangelist Terry White just confirmed this will actually be a real feature coming soon in the new CC 2015 release of creative tools. Here's his video demo:
Dehaze will in fact be included in both Lightroom CC 2015 and Photoshop CC 2015 as part of Adobe Camera Raw. All complete Creative Cloud members as well as Photography Plan subscribers will automatically receive this update at no extra cost as soon as the new version is available. Note that Dehaze is not included in Lightroom 6.
And it's now confirmed! The official release date for CC 2015 is on June 16th.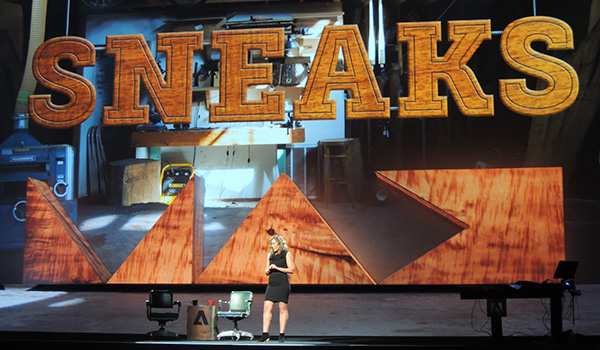 SAN JOSE, Calif.—October 13, 2015—At the record-breaking MAX conference last week, Adobe revealed 11 sneak peeks of technol­ogies they are working on but haven't released yet. Some of these new features are absolutely mind-blowing and defy belief, yet the company did not web­cast the sneak peeks. But good news, you will find complete videos of each of them captured below!
Naturally, the Adobe says there aren't any guarantees for what will appear in a production release, or when: "See the coolest demos of what we're cooking up in the Adobe development labs, and be the first to get a peek at technologies that may (or may not) make it into future products and services." But never­the­less, major new product features very often appear in these previews before they make it into the real tools (cases in point: Content-Aware Fill, Perspective Warp, Image Deblurring, and Defog/Dehaze).
Adobe's finally done it. In case you haven't heard yet about the new Photoshop Playbook, you should.
After years of offering free video tutorials – and following on to Senior Product Manager Bryan O'Neil Hughes' success with his "Hidden Gems" series – Adobe has built a new collection of bite-sized lessons that cover exactly the kinds of things that many, many people want to (know how to) do with Photoshop.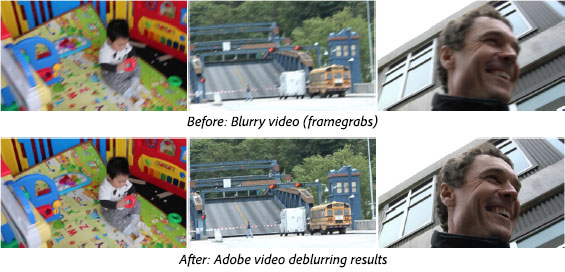 Last week we covered a wonderful story about a terrific new feature in the latest Photoshop CC release: the Camera Shake Reduction Tool, which was previously known as Photoshop Image Deblurring. This new capability has received a lot of press and attention – and, as shown in our previous article, it can really make a difference.
But accomplishing this feat for still images isn't the only cool deblurring application Adobe has been working on lately… Adobe researcher Jue Wang has published a paper on an innova­tive new technique to deblur videos as well – which could be huge consid­ering how much handheld video footage is out there now, and growing every day. The devel­opment of this technology could be a big addition to flagship video editing tools like Adobe's Premiere Pro.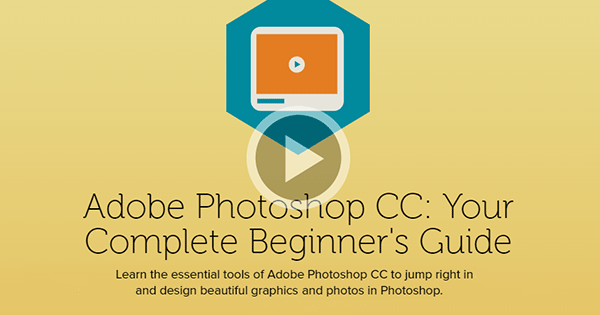 Here's a fantastic new resource that you should not miss – and even bookmark/share… It's a complete introductory-level class on how to best use Photoshop from the excellent training team at Adobe KnowHow – a course worth hundreds of dollars, but now completely FREE with no catch. It includes 5½ hours of high-quality instruction broken out into 16 chapters with 58 video tutorials (in HD or SD), covering everything you need to know to really get going with Adobe Photoshop – the world's leading graphics and photo editing application – at no cost!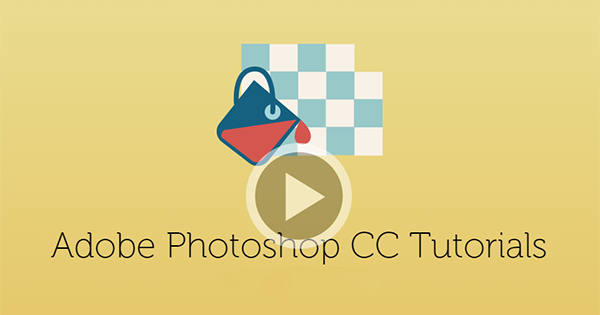 Here's an incredible new resource that you should not miss – and even bookmark/share… It's a compre­hensive professional training course on how to best use Adobe Photoshop from O'Reilly's InfiniteSkills – normally costing US$130, but now completely FREE with no catch. It includes 13 hours of high-quality instruction broken out into 23 chapters with 166 video tutorials (in HD or SD), covering all major aspects of Photoshop – the world's most popular graphics and photo editing software – at no cost!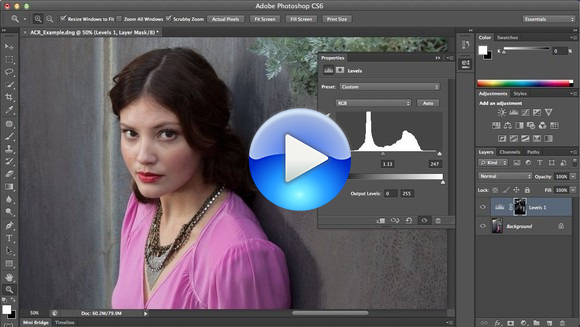 Adobe Evangelist Terry White has a great new training session out to show you how to get started achieving immediate and powerful results using new Photoshop CS6… The 40-minute class covers the basics and steps through how to accomplish the top 10 things that beginners always want to know how to do.
But even seasoned Photoshop users are saying they learned new techniques from the tutorial video below… Here's the overview, plus some user reviews: