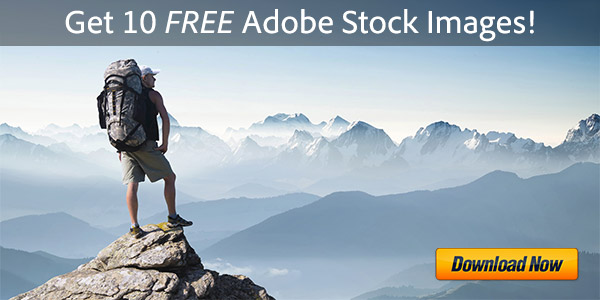 There are hundreds of new features and functions in Adobe's Creative Suite 5, but perhaps the most talked-about is Photoshop's Content-Aware Fill – which allows you to move or delete content and Photoshop will automatically and intelligently fill in the space left behind. We've written about it before here with the quote, "Any sufficiently advanced technology is indistinguishable from magic." [Arthur C. Clarke]
But does the real feature live up to its advance billing?
While it's not perfect and doesn't always do what you hope or imagine (after all, it's still just a computer), generally in practice it still does amazingly well – and often unbelievably so. And we have a handful of new videos here to illustrate, thanks to Terry White and Russell Brown. The tips and techniques shared below will help you get the most out of this capability.
The first video covers the best new features in Photoshop CS5 generally, including three great examples of Content-Aware Fill in action… The second, to the right, introduces the concept of Content-Aware Rotation – magically filling in the missing parts to the background of a rotated image with Content-Aware Fill. The third one develops the technique of Wire Removal with Content-Aware Healing – easily removing unwanted lines and wires from your images. And the last video shows how to create Content-Aware Patterns – discovering creative ways to accurately control, and create, patterns with Content-Aware Fill.
So Adobe Photoshop CS5 is finally out in its official release, with over 100 new and enhanced features… What's the word out there so far? First, a quick summary of what's new:
◊ Photoshop CS5 delivers exceptional power and creative control with the next generation of advanced tools for outstanding image manipulation and superior compositing. It redefines image editing with a strong focus on photography, including breakthrough selection capabi­lities, content-aware fill options, state-of-the-art processing of raw images, advanced creation of High Dynamic Range (HDR) imagery, automated lens corrections, puppet warp technology, extraordinary new painting effects, and a sweeping range of workflow and performance enhancements that boost productivity.
◊ Photoshop CS5 Extended takes it even further, as a superset of tools and features made for professionals who want to push the boundaries of digital imaging. It delivers all the editing, compositing, and painting capabilities of Photoshop CS5 plus powerful new features for creat­ing stunning 3D artwork from selections, graphics, and type with direct control over lighting, materials, and meshes. See the complete differences between Standard vs. Extended.
And here's what the reviewers have to say about it:
"When was the last time software changed the way you think and see? Photoshop CS5 will."
— John Paul Caponigro, photographer
"Each new version of Photoshop has included many exciting enhancements, but Photoshop CS5 is the most amazing technological jump I've seen since I started using the software."
— Ira Block, Ira Block Photography
"The Content-Aware Fill feature in Photoshop CS5 got a wow from me when I first used it. It is very good at replacing areas where you would otherwise need to use more strokes and time to clone or heal out a distracting element in a photograph."
— Dianne Taylor-Misztela, TM Photo
As you may have heard, Creative Suite 5 was released on Friday, and the stories are starting to roll in… Here's one – it's amazing what one committed fan would do to be first in line when it hit the stores! The devotion, the dedication… plus Bryan O'Neil Hughes of Content-Aware Fill fame even shows up:
Good thing for the rest of us we have instant download!

Yes, CS5 is out! It looks like a phenomenal release, and we have full coverage – including new products, pricing, configurations, system reqs, videos, "what's new" feature lists, and more:
ALL CS5 products are immediately available for purchase and instant download, with free shipping on all Adobe orders over €500/£350 in Europe and the U.K. (no coupon or promo code is required)…
On Adobe's site: If you're considering upgrading from your current software, here's a helpful upgrade guide. Also new is an excellent FAQ covering purchasing policies and key product changes… The online documentation for all CS5 products also just went up.
Lastly and importantly, the CS5 free trial downloads and Student and Teacher Editions
(up to 80% off) are also now available!
[UPDATE (May 13th) – Adobe CS5 is now shipping and downloadable in 16 languages: English, French, German, Japanese, Spanish, Portuguese, Italian, Dutch, Danish, Swedish, Norwegian, Finnish, Czech, Polish, Russian, and Korean.]
Categories:
Tools
Adobe, after effects, CS5, dreamweaver, flash, illustrator, indesign, photoshop, premiere, suites, upgrade, videos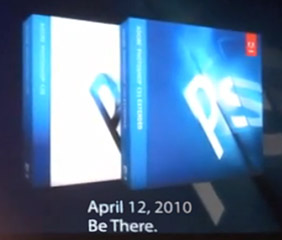 [UPDATE – Also see our new Summer CC 2019 Giveaway!]
Less than a week to go now until the big Global Online Launch of Creative Suite 5, if you haven't signed up yet … We've talked a lot here about Photoshop CS5, so here's your chance to win it for free! All you have to do is enter your email address in the "Adobe Special Offers" box in the sidebar to the right for our free occasional e-newsletter. That's it.
It's open worldwide with one subscription per person and submissions end at 11:59pm EDT on Friday, April 30th, 2010. Then on May 1st (right before we think CS5 is released) we'll choose one new subscriber at random, and if it's you we'll ship you a shiny new shrinkwrap­ped box of Photoshop CS5 for free! (up to $699 value) We'll contact you via email just to get your address for shipping, and then follow up back here announcing your first name and home­town. It's that simple, no kidding!
If you like, you can find out more about the newsletter you'll be receiving – it typically contains select Adobe-related news items plus the latest discounts and great coupon codes. And of course you can easily unsubscribe from the bottom of any issue. Naturally we'll never spam you or share your email address with anyone else, ever. So enter your email today and tell your friends – someone has to win the giveaway and there's nothing to lose!
Just out: a very cool Adobe Photoshop CS5* preview demo on a new feature called Puppet Warp that lets you distort and warp images with extreme accuracy… Just set a few control points and then it becomes a breeze to precisely reposition or warp any image element – like swing a raised arm to a person's side in a photo, wrap a rope any way you want, manipulate a puppet, stretch or wind text to create new effects, or structurally realign images with a click or drag of the mouse… What else can you think of?
Incredible convergence happening with these tools and what they can do.
* Creative Suite 5 inclusion is subject to the same disclaimers confirmed! as for our earlier previews on Photoshop CS5 and Dreamweaver CS5.
Since our popular post Thursday with the latest "sneak peek" preview of the stunning new Content-Aware Fill (aka PatchMatch) technology in Photoshop CS5, another "insane" video has surfaced… This one comes from last week's Photoshop World in Orlando, and shows something we still find impossible to believe.
But before we get to that, first Photoshop CS5 gets unveiled by JohnnyL!
"Any sufficiently advanced technology is indistinguishable from magic." [Arthur C. Clarke] — that's what comes to mind when watching this latest preview demo from the Adobe Photoshop team… There have been several videos out on this amazing new Photoshop CS5* Content-Aware Fill (aka PatchMatch) technology, but this new one is the best. Move/remove/repair entire objects with the back­ground automatically filling like the object was never there – jaw-dropping, really. Incredible how easy this makes it and what the possibilities could be – and thinking already of the hours it's going to save.
The best part is about halfway the video when he makes trees and roads disappear and then creates desert and mountains and clouds and sky from seemingly out of nowhere, all with single clicks of the mouse. And just like when watching magic on TV, we found ourselves wondering if there was something going on "behind the scenes" to make it work… But let's hope not – what do you think?
By the way, the breakthrough new technology shown here is a joint development effort between the Adobe Photoshop team and the Graphics Group at Princeton University.
* Creative Suite 5 inclusion is subject to the same disclaimers confirmed! as for our earlier previews on Photoshop CS5 and Dreamweaver CS5.
In recent days and weeks Adobe has been slipping out little preview videos of some of the features that could be coming in Photoshop CS5 (well OK not necessarily "CS5" but rather "a future version of Photoshop," is the official word… ;)
They cover new technologies for painting, coloring, selection, alignment, edge detection and masking, among others, to help save time and effort.
Here we've put together the entire collection thus far, in case you've missed any or haven't seen them yet… Each one is bite-sized at about two minutes apiece, and for best viewing, click the expand icon after pressing play on each thumbnail for full-screen HD:
[UPDATE (April 29th) – Creative Suite 5 is now shipping!]
[UPDATE (April 16th) – We've put together new estimates on likely CS5 shipping timeframes, plus information on Adobe's "free upgrade" grace period for CS4.]
When will Adobe Creative Suite 5 be released? That seems to be a big question of the season… Now that it's March, let's take another look. If you search the Adobe site for CS5, you'll find some good tidbits, particularly about Flash Pro CS5 and Photoshop CS5, but little that's concrete on timing.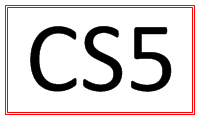 But if you look to coverage of a financial conference the CEO spoke at last week, the Wall Street Journal writes: "CS5 is slated for release in April, though Narayen wouldn't comment on a release time frame at the conference. Narayen said Adobe will ship its new version of Flash around the same time as CS5, in the first half of this year. 'Data points and reviews point to a really solid release' of CS5, he said."
So it sounds like at this point there is still no official date from the company, but the financial community (whose jobs depend on researching this type of info) is expecting it to be available in the mid-spring. And if it were to come three years after the CS3 release, and eighteen months after CS4, then it would be in the second half of April – so with any luck, not too much longer to wait…