[UPDATE – Also see our new Holiday Creative Cloud 2024 Giveaway!]
[UPDATE – See the winners of this contest.]
With the official release of Adobe Photoshop Elements 9 looking to be just around the corner, it's time to launch our September contest… This month we're giving away three free boxes of PSE 9 (estimated value $100 each), and all you have to do for a chance to win is enter your email address in the "Adobe Special Offers" box in the sidebar to the right for our free occasional e-newsletter. That's it.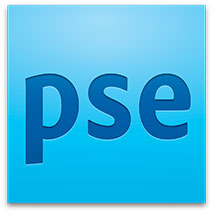 If you like, you can also leave a comment below sharing what you hope will be in Photoshop Elements 9, and how you plan to use it… What new features are you looking for or wishing to see? Content-aware fill, puppet warp, 16-bit picture workflow, native 64-bit support, more effects, more artwork/templates, more sharing options, or others? Of course, we'll have the full scoop on PSE 9 right here the moment it's out…
Our Elements 9 Giveaway is open to residents of the USA, Canada, U.K. and Ireland, with one entry per person – and submissions end at 11:59pm EDT on September 30th, 2010. Then on October 1st we'll choose three new subscribers at random, and if you're one of them we'll ship you a shiny new shrinkwrapped box of Photoshop Elements 9 for free! (Or if you've already purchased your copy by that time, just send us the receipt and we'll reimburse 100% of your cost via PayPal.) We'll contact you via email just to get your address for shipping, and then follow up back here announcing your first name and hometown. It's that simple, no kidding!
You can find out more about our newsletter – it typically covers select Adobe-related news plus the latest specials and coupon codes. And of course you can easily unsubscribe from the bottom of any issue. Naturally we'll never spam you or share your email address with anyone else, ever. So enter your email today and spread the word – several visitors are going to win and there's nothing to lose…
Also give your feedback to Adobe directly on the official Product Feature Request page – they read each and every submission.
[UPDATE — Photoshop Elements version 10 is now out! See our new PSE 10 Giveaway.]