[UPDATE – Also see our new Holiday Creative Cloud 2024 Giveaway!]
September's here! Labor Day, back to school, fall begins… September also usually means the next release of Photoshop Elements – now version 10 – should be coming out soon…
Now, we can't say yet what new features will be in PSE 10, but – true to form – we can start giving it away…
So as soon as it's available, we'll be shipping out five shiny new boxes for free – and one could easily be yours through the three ways to enter below.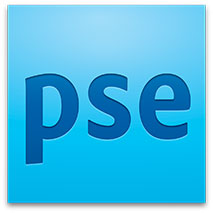 Photoshop Elements is already the #1-selling consumer photo-editing software* out there, and this 10th edition is likely to inherit even more functionality from its big brother, Photoshop CS5 – which itself is slated to get a major upgrade to Photoshop CS6 next year.
If Adobe follows the same model of Elements 9, then PSE 10 would be available on both Windows and Mac (multi-platform) with the same capabilities – and work alongside any older release(s) of Elements you may have, with the ability to automatically import and convert your existing catalog.
This new giveaway is open to residents of North America, Europe, UK, Australia, New Zealand, and South Africa – and all you need to do for a chance to win is the following three steps:
Follow us on Twitter and/or Like our new Facebook page – this will allow us to contact you if you win…  (move to the next step if you already do)
Retweet this post by clicking on the green "retweet" button just above, and/or Share this post on Facebook by clicking the blue "Share" button next to that.
Done.
There's a third way to enter too – just leave your email for our free occasional Adobe Special Offers newsletter in the sidebar to the right… and you'll add another chance, plus receive future notification of new Adobe deals and coupon codes (once in a while, never spam).
Each of these actions counts as a single entry into the sweepstakes – so if you do all three, you'll receive a total of 3 chances to win one of 5 copies of Photoshop Elements 10. Please, one entry per reader for each method, but feel free to tell your friends and colleagues who'd like to win as well.
[UPDATE (Sept. 20th) — Photoshop Elements 10 is now shipping! Check the new features.]
Submissions are open until 11:59pm EDT on Friday, September 30th, 2011. The prizewinners will be drawn at random from all Facebook fans and Twitter followers who have shared or retweeted this post, plus new newsletter subscribers – and we'll announce this lucky recipients right here within one week from the closing date.
If you're the one, we'll ship you the shiny new shrinkwrapped Photoshop Elements 10 for free! The box will be the full, upgrade, or education version of PSE 10 as appropriate. (Or if you've already purchased your copy by that time, just send us the receipt and we'll reimburse 100% of your cost via PayPal.) We'll contact you via Twitter or Facebook or email simply to get your address for shipping, and then announce here with just your first name and hometown. That's all there is to it!
In the meantime check out our great free resources for Elements:
Good luck and spread the word!  To make things more interesting, you can also leave a comment below with what you plan to do with it if you win…
Or, let us – or Adobe – know what you hope will be in Photoshop Elements 10, and how you would use it… What new features are you looking for or wishing to see? More content-aware fill, addition of puppet warp, 16-bit picture workflow, native 64-bit support, more effects, more artwork/templates, more sharing options, performance or interface improve­ments, or others? Of course, we'll have the full scoop on PSE 10 right here the moment it's out…
* Source: NPD Group/Retail Tracking Service (January 2007 to March 2011) based on units sold.
---
Terms & Conditions
Contest is open to residents of North America, Europe, United Kingdom, Australia, New Zealand, and South Africa, with up to three entries per person as outlined above. Participants whose names are drawn must respond to email notification within 72 hours. By entering, all entrants agree to release prodesigntools.com (the Sponsor), and its employees from all liability and claims relating to participation in the contest. No substitutions or transfer of prize or cash redemptions permitted by winners. Sponsor reserves the right, in its sole discretion, to cancel, suspend or alter the rules and parameters of the sweepstakes. Sponsor also reserves the right to substitute a prize or prizes as Sponsor deems suitable in the event that prize becomes unavailable for any reason.
All federal, state and local taxes, as well as any customs duties, other taxes, fees and/or sur­charges will be the sole responsibility of the prize winners. Winners under the age of 18 (as of winner announcement date) must have their parents' and/or legal guardians' consent to accept prize. By acceptance of prize, the winners agree to release prodesigntools.com from any and all liability claims or actions of any kind whatsoever for damages. Offer void where prohibited, regulated or restricted by law in a manner inconsistent with the purposes and rules hereof.
---
Winners
UPDATE – Announcing our PSE 10 giveaway winners! Congratulations to all five:

Surprisingly, no international folks on the winner board this time – but in previous contests quite a few European readers have walked away with the prizes…
Thank you all for participating, and please stay tuned for our next giveaway coming soon!