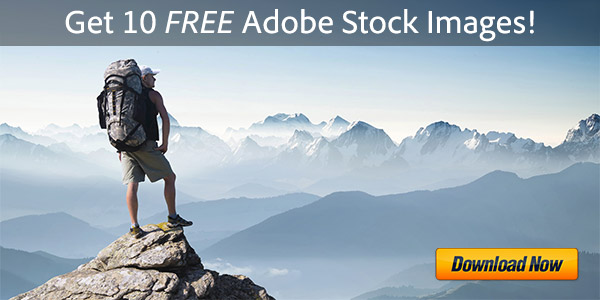 [UPDATE (May 2012) – Creative Suite 6 is now shipping!]
It's common for folks to want a sense for when Adobe's new releases of Creative Suite are coming out. And we've covered this topic before for CS5, ahead of its launch date.
But regarding the future now…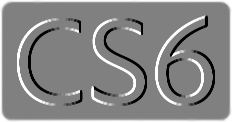 On Tuesday much was shared, as we learned Adobe is preparing a "mid-cycle release to CS5," which will be available later this year is out now (CS5.5).
On the same publicly-available conference call, Adobe CEO Shantanu Narayen also gave some guidance on the possible roadmap for the company's CS products going forward… And the news is: the CS5 cycle still has a lot of time and runway left:

Yes, CS5 is out! It looks like a phenomenal release, and we have full coverage – including new products, pricing, configurations, system reqs, videos, "what's new" feature lists, and more:
ALL CS5 products are immediately available for purchase and instant download, with free shipping on all Adobe orders over €500/£350 in Europe and the U.K. (no coupon or promo code is required)…
On Adobe's site: If you're considering upgrading from your current software, here's a helpful upgrade guide. Also new is an excellent FAQ covering purchasing policies and key product changes… The online documentation for all CS5 products also just went up.
Lastly and importantly, the CS5 free trial downloads and Student and Teacher Editions
(up to 80% off) are also now available!
[UPDATE (May 13th) – Adobe CS5 is now shipping and downloadable in 16 languages: English, French, German, Japanese, Spanish, Portuguese, Italian, Dutch, Danish, Swedish, Norwegian, Finnish, Czech, Polish, Russian, and Korean.]
Categories:
Tools
Adobe, after effects, CS5, dreamweaver, flash, illustrator, indesign, photoshop, premiere, suites, upgrade, videos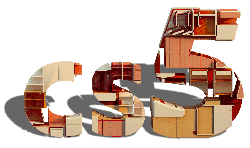 [UPDATE (April 30th) – CS5 is now shipping!]
As you may have heard, Creative Suite 5 will be launched on April 12 with a big rollout event that Adobe anticipates over 200,000 people to sign up and attend… So we'll all learn about what's coming – but we won't be able to use or download the software yet – for that we have to wait further. But when will that happen? Well, there's a lot of mis­information and stray guesses out there about when the shipping date(s) will be, so we thought it might be instructive to take a look at exactly how things happened last time for CS4, eighteen months ago…
So here is our analysis on what CS5's important dates will be, if the CS4 model is followed – although please note these are our own working estimates and not from Adobe:
Product Release Matrix
Creative Suite 4
Creative Suite 5

*

Our estimate

†

Updated 4/23 to reflect latest intelligence
Preannounce Date
September 6, 2008
March 23, 2010
Official Launch Date and Event
(with Pricing Out and Preorder Open)
September 23, 2008
April 12, 2010
First Product Shipping Date
(Full Release Date in English)
October 15, 2008
May 4 April 30

*†

Ship Date for Other Languages
(e.g., French, German, Japanese)
November 3, 2008
May 24 May 7

*†

Downloadable Free Trials Available
November 10, 2008
June 1 April 30

*†

New Student Editions Available
November 17, 2008
June 7 April 30

*†
[UPDATE (April 29th) – Creative Suite 5 is now shipping!]
[UPDATE (April 16th) – We've put together new estimates on likely CS5 shipping timeframes, plus information on Adobe's "free upgrade" grace period for CS4.]
When will Adobe Creative Suite 5 be released? That seems to be a big question of the season… Now that it's March, let's take another look. If you search the Adobe site for CS5, you'll find some good tidbits, particularly about Flash Pro CS5 and Photoshop CS5, but little that's concrete on timing.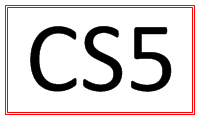 But if you look to coverage of a financial conference the CEO spoke at last week, the Wall Street Journal writes: "CS5 is slated for release in April, though Narayen wouldn't comment on a release time frame at the conference. Narayen said Adobe will ship its new version of Flash around the same time as CS5, in the first half of this year. 'Data points and reviews point to a really solid release' of CS5, he said."
So it sounds like at this point there is still no official date from the company, but the financial community (whose jobs depend on researching this type of info) is expecting it to be available in the mid-spring. And if it were to come three years after the CS3 release, and eighteen months after CS4, then it would be in the second half of April – so with any luck, not too much longer to wait…
Most people know that "CS4" is both a version number for major Adobe applications (thirteen of them), as well as the given name for a number of suites or collections of those applications. But with six differing suite choices out there, what is less well known is what's actually in each of them – and which one is right for what you want to do?
The CS4 collections come in several flavors – two for Web (Standard/Premium), two also for Design (Standard/Premium), Production Premium (which adds audio and video), and Master Collection (which includes every single CS4 app together in one big integrated bundle).
Now, as for exactly which applications are in each of these, the complete descriptions, and how much they cost, happily the answers are right here, all on a single page: www.CS6selector.com
Of note: The larger suite you buy, the more money saved. For example, with the Web Standard edition, you save 37% off the price of each of its products sold separately. But in going all the way up to Master Collection, you save over 60% off the individual components.