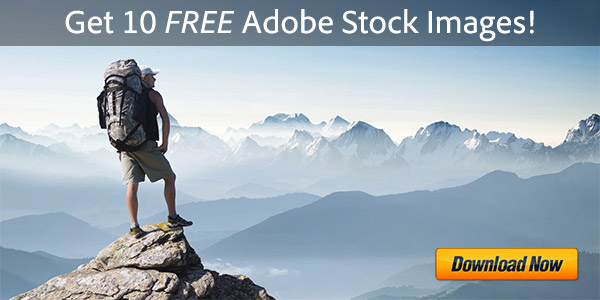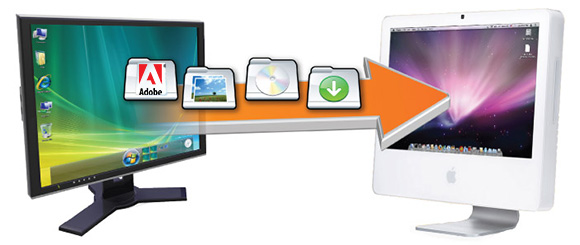 OK, so your old computer is running out of gas, you're upgrading or changing systems, adding a new machine, or switching from a PC to a Mac, or vice versa — and you want to move over your copy of CC/Creative Cloud or CS6 (or CS5 or CS4 or CS3) Adobe software — what do you do, and how do you do it? Just follow our complete guide below, which also works for other Adobe desktop products such as Acrobat, Elements, Lightroom, Captivate, and more.
As we've covered previously here, you are generally allowed to install and activate most Adobe software on up to two computers, with the restriction that the software can not used on both systems at the same time. So right off the bat, you might be good to go with installing the software on a second computer, although you may wish to double-check the licensing agreement for your product to be sure.
With one year wrapped up and a new one just beginning, it seemed a great time to put together a comprehensive review of the best and most-shared posts published here since our site launched in 2009, including some very popular free books.
These are the top posts that consistently have the highest readership on our site, month after month, covering all major Adobe software products… They're broken out by topic below in case you've missed any, or are new here – so bookmark, share, and enjoy!
Free Adobe Books

Creative Cloud (CC)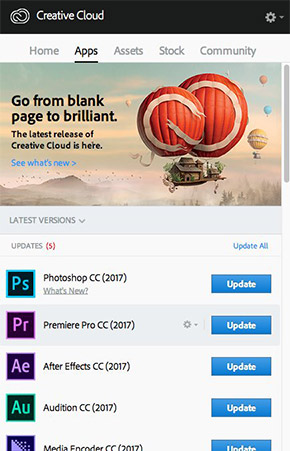 We're on the Adobe Help Forums every day and regularly see users posting queries like "Can't install Photoshop from the Creative Cloud" or "CC 2018 won't download," or "my product updates aren't working"… It could be for the free trials or for the full paid versions.
Often the issue is related to one or the other download managers (DLM) that Adobe uses to deliver its software install­ers. Over the years and for various tools, they have used the Akamai Download Manager, the Adobe Download Assistant (ADA), the Adobe Application Manager (AAM), and most recently the Creative Cloud's CC Desktop App.
Adobe employs these helper utilities because their downloads are usually large – multiple gigabytes – and download managers can help correct for unreliable Internet connections, and resume a download after it has been paused or unexpectedly broken.
But it turns out there can be interactions between the DLM and some configuration on the user's computer, web browser, anti-virus software, Internet connection, or something else which causes it not to work… So the first step is to try something different with those.
This is one of the most common questions we get, and the answer may pleasantly surprise you… The place to look to find the answer is the Software License Agreement, also called the terms of use or EULA. This agreement governs the use of your Adobe product, and is translated into 28 languages within each document. It also covers some basics about product activation.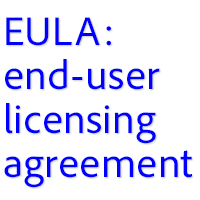 So, in general, how many systems can you install Adobe software on, including the Creative Cloud (CC) and CS6? The answer for individuals (as opposed to businesses) in most cases is two. The catch is that both computers must be used only by you and the two systems cannot be used at the same time. This policy was designed so that you could run Creative Cloud (or Creative Suite) at home on your desktop PC, as well as while traveling with your laptop or tablet PC. But the types of computers and their usage has blurred so much now that you can just pick any two you own and the product should install and properly activate on both…
For example, here is the key text from the Terms of Use for CC Software:
1.1 Use of Software: Subscription-Based License. You may activate the Software on up to 2 devices (or virtual machines) at a time, if these activations are associated with the same Adobe ID for the same individual, unless stated at the Adobe Activation page. However, you may not use the Software on these devices simultaneously.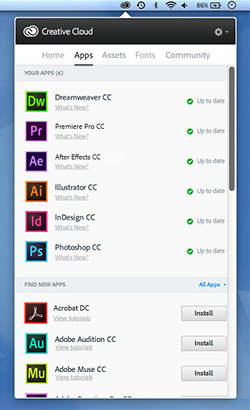 One of the biggest strengths of the Adobe CC 2018 release is receiving a complete set of creative tools with an ongoing stream of updates included at no extra cost… We no longer have to wait years for our products to innovate and keep pace with evolving technologies; instead we receive the latest and greatest features and improvements as soon as they are ready.
Since the initial launch of CC in 2013, Adobe has regularly issued new upgrades for each individual app about once every 3-4 months, bringing new power and capabilities to all subscribers.
Normally the Creative Cloud works seamlessly with these ongoing product updates… The CC Desktop App runs quietly in the System Tray and gracefully notifies the customer that a new upgrade is avail­able for any of the included applications like Photoshop CC, and (optionally whenever desired) the user clicks one button to auto­matically download and install the update smoothly in the back­ground.
Sometimes, however, subscribers need more control for various reasons… Read more…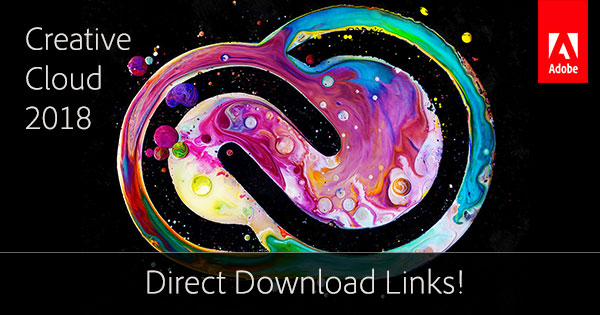 Last month, Adobe unveiled the all-new CC 2018 Release, which they say is the biggest product launch since Adobe first introduced Creative Cloud over five years ago. And from what we've seen, it looks to be true. There are major updates across the entire suite of tools and services, including entirely new CC desktop tools as well as significant new features and performance improvements to existing applications, and even some surprises.
As always, all upgrades to your CC apps are included are part of your Creative Cloud membership at no additional cost. The CC 2018 software is available immediately for worldwide download via the Creative Cloud Desktop App… This means everyone gets either a free upgrade or a free trial – but some folks want or need to access the new tools directly without using Adobe's download/app manager.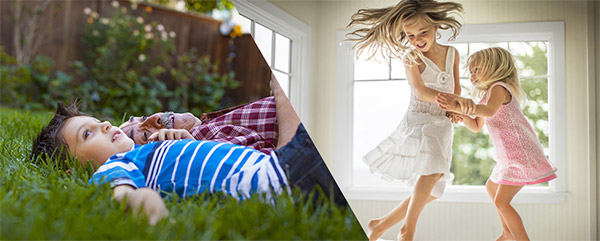 The new version 2018 of Adobe's "Elements" line is out, and no, you didn't miss versions 16 and 17… Moving forward, the Elements applications will take on the upcoming year of their release instead of a version number. So this year, we have the transition from (the previous) version 15 to (the new) Photoshop Elements 2018 and Premiere Elements 2018.
And continuing our tradition of publishing the direct download links for major Adobe products such as Creative Cloud, Lightroom 6/CC, and Acrobat DC, below you'll find the direct links from Adobe's servers for the free trials and full offline installers for the new releases of Photoshop Elements 2018 and Premiere Elements 2018, for both Windows and macOS.

Having originally launched almost six years ago, by this time you've heard about Adobe's fast-growing Creative Cloud, you've dispelled the all-too-common myths out there surrounding it, and perhaps are considering subscribing to CC now that 12 million of your colleagues already have…
You probably also know that Adobe stopped development of the older "CS" releases back in 2012, and that there have been thousands of new product features, enhancements, and perform­ance improvements added to CC since Creative Suite ended, as well as integral new services.
But did you know that no matter what you do, you can sign up right now for a zero-cost class of membership that never expires and provides free benefits for life? Anyone can have this free level currently in 83 countries worldwide, even if you still use the older tools instead, or even if you use no other Adobe products or services at all. No credit card is required.
Here is all of what you get completely free (on Windows or macOS), permanently: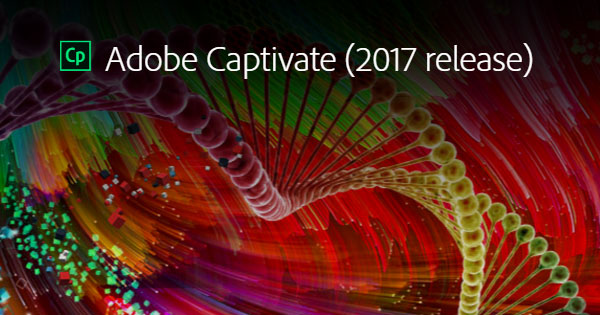 Adobe just announced the latest versions of its industry-leading eLearning and mLearning authoring tool, Captivate 2017 (aka Captivate 10), and learning management system (LMS), Captivate Prime. Used in conjunction, as an end-to-end solution, or as standalone offerings, these powerful eLearning products continue to break new ground in learning, development, and training – delivering exceptional learning experiences that are personalized and available on any device.
Almost five years ago, in the spring of 2012, Adobe launched two major products at one time: Creative Suite 6 and the Creative Cloud. The Creative Suite 6 suites were well received and cost from US$1,300 to $2,600 – while Creative Cloud, a subscription to their full range of creative applications, had a much lower cost of entry and gave customers access to the CS6 tools and services, as well as ongoing upgrades. A year later, Adobe announced that CS6 would be their last perpetual software release, and there would be no CS7.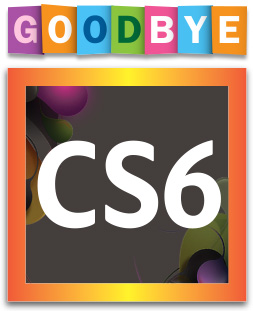 Since then, the Creative Cloud has evolved to include the newer milestone releases CC 2013, CC 2014, CC 2015, CC 2015.5, and now CC 2017. Over this time, thousands of new features and improve­ments have been delivered exclusively to Creative Cloud members, while the original CS6 release has remained largely static. By law, with the purchasing model that CS6 had, Adobe could not legally add significant new features to the traditional release.
By June of 2014, after the first two major CC versions, Adobe described new CS6 sales as "de minimis," with the vast majority of customers choosing Creative Cloud instead.
Adobe did continue providing maintenance (bug/security) fixes to CS6 and refreshing Camera Raw through July 2015, over 3 years after CS6 came out – but then finally discontinued support in order to evolve the platform and pursue further innovations in image processing and workflow technology.