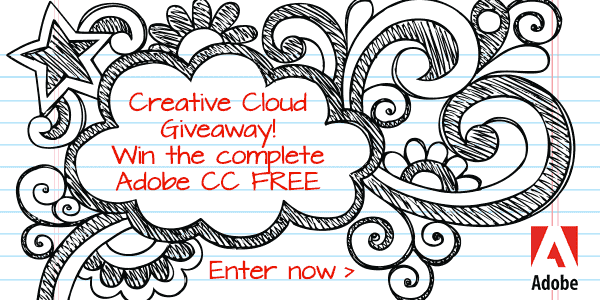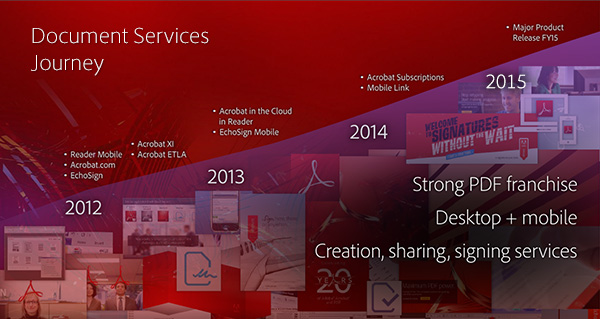 [UPDATE (April 2015) – The next major release of Adobe Acrobat – the new Acrobat DC – is now shipping… Download a free trial!]
It's been a while now since Acrobat XI was released, and considering Adobe usually runs on two-year release schedules for this product, give or take, what does this imply for when Acrobat XII (Pro/Standard/Reader version 12) will be coming out?
Ordinarily, our best estimate would be simply to go with the release dates for the past few major revisions of Acrobat and then extrapolate.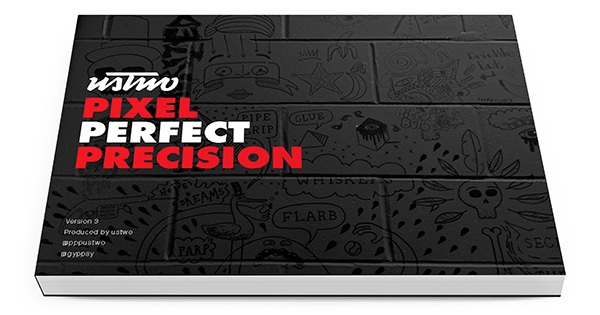 The newly-expanded 3rd edition of Pixel Perfect Precision for Photoshop is out – and it's better than ever plus still free – so if you don't have it yet, go grab it now…
This designer bible comes to us from respected Adobe partner ustwo, the digital design studio who just won a 2014 Apple Design Award for their gorgeous Escher-inspired app, Monument Valley.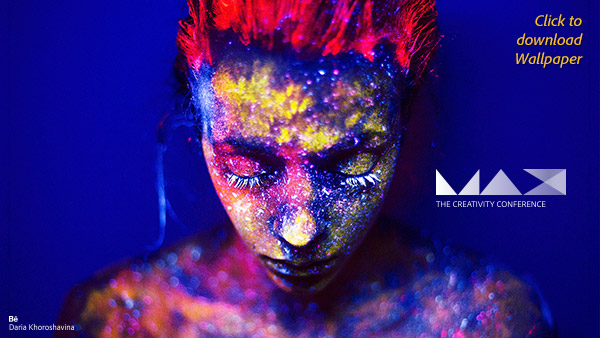 [UPDATE (Nov. 2016) – Watch 235 hours of new training & tutorials from MAX 2016!]
The Adobe MAX 2014 conference was held earlier this month, and as in previous experiences, it's always the three most intense days of the year…
It comes complete with major product announcements from the company, inspirational key­notes from creative wizards, scores of learn-till-you-drop training sessions, plentiful opportunities for networking with colleagues, checking out the latest cool technology on the pavilion floor, meeting the Adobe product teams in person, the great buzz over "Sneak Peek" demos of mind-blowing features under development, and of course the all-out MAX Bash party with 6,000 of your peers.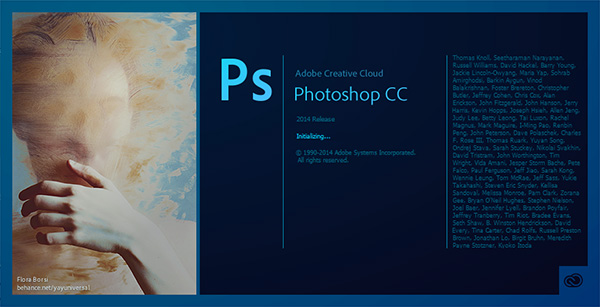 Some good news – because of the major new feature updates announced last week at the big annual MAX conference, Adobe informed us that they reset the 30-day free trial period for Photoshop CC 2014 on both Windows and Mac…
In other words, no matter which version of Photoshop you've used or tried in the past, everyone now gets a brand new free trial of the latest-and-greatest release of this core application. This will give all users a chance to check out the new Photoshop for themselves, at no cost.
Of course, if you are already a Creative Cloud member, then these latest updates have already come to you auto­matically or whenever (as soon as) you want.
It's that time of year. Early each fall, Adobe launches a new version of Photoshop Elements, and this year is no exception… Last week the company introduced Photoshop Elements 13 (with brand new free trials to download), and one of the common upgrade questions we see is what's new, what's different, and what's improved in version 13 compared to the previous Elements 12? Or more essentially, what are the key new features in PSE 13, versus PSE 12 or 11?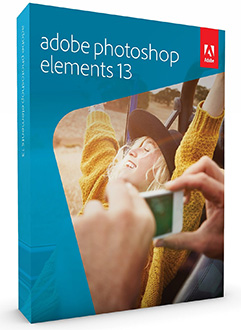 The bottom line is you probably want to know what's changed since the last release (or two) – but how about a version-by-version, feature-by-feature table? You'll find this down below (or take a shortcut here), but first let's take a quick look at some of the major additions.
First off, on two things folks often ask about: Is Photoshop Elements 13 available a native 64-bit application on Windows (as Photoshop CC 2014 is), and does it offer improved 16-bit imaging function­ality compared to earlier versions? The answers are: PSE 13 is now available for the first time in both 32-bit and 64-bit versions for Windows systems (and continues as 64-bit-only for Mac), and 16 bits-per-pixel image support is only slightly better than in PSE 12 – meaning you can open 16-bit files, convert to 16-bit color depth in ACR, do basic edits, but there is still no 16-bit support for layers, many artistic filters, and so on.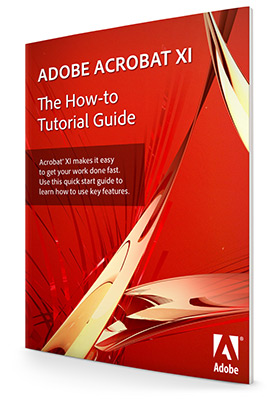 Next to Photoshop, Acrobat Pro & Standard is Adobe's top-selling product line of all time: it's offered standalone plus included in all the Creative Suites as well as the newer Creative Cloud – so clearly there are a lot of people using it worldwide. The two free books below will help you learn how to use it better and more effectively…
The first book is all about the Acrobat XI release, and the second is for the older Acrobat X from 2010. Both these guides contain dozens of helpful tutorials that will help you discover the advantages of using Acrobat and how to get the most out of it… Following the easy walkthroughs will quickly introduce you to new ways to save time and simplify complex projects.
Each chapter includes step-by-step instructions for performing common tasks efficiently. Keep a copy of either ebook access­ible on your computer as an easy–to–use resource for learning new techniques.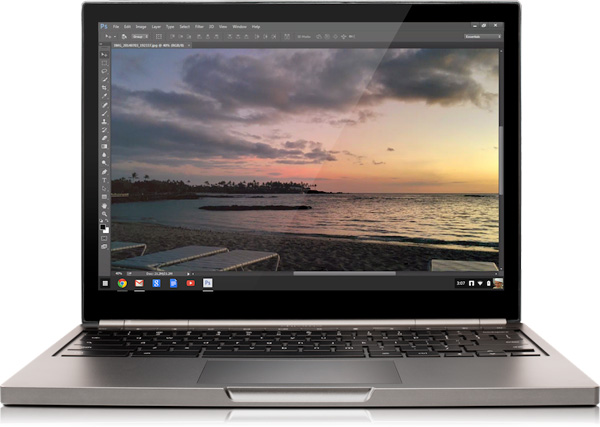 The Creative Cloud has been Adobe's flagship product line since the launch of the CC release in the spring of last year – but ever since the Cloud was first announced in 2011, there has been persistent confusion over what the name actually means…
[UPDATE (October 2017) – These still work to download the old Elements 13 trials. We also now have the new Elements 2018 Direct Download Links!]
In keeping with our custom of publishing the direct download links for major Adobe products such as Creative Cloud, CS6, Lightroom 6/CC, and Acrobat DC, below you'll find the direct links from Adobe's servers for the free trials of the new releases of Photoshop Elements 13 and Premiere Elements 13, for both Windows and Mac OS.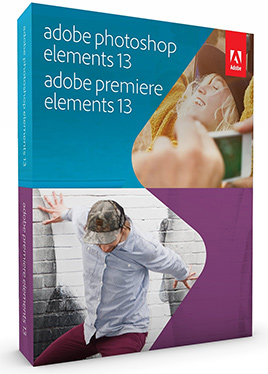 These links go to the authentic and secure files residing on Adobe's servers, are guaranteed genuine, safe, legal, and will not change. They are especially useful when you are unable to down­load Adobe's free trials via other means – often due to difficulties with the Adobe Download Assistant or Akamai Download Manager…
With the links provided below, you can use your own browser's download capability (without DLM), or another download manager of your choice.
For setting up PSE 13 and/or PRE 13 on Windows, each program consists of two down­loaded files: an .exe and a 7-Zip file (.7z). The .exe file will only work (and install) once the .7z file is fully down­loaded and resides in the same folder. For the Mac, it's just a single .dmg file for each program.
In order to properly run Photoshop & Premiere Elements 13, your computer must meet Adobe's minimum system requirements for the products. See below for what's new & different in this release.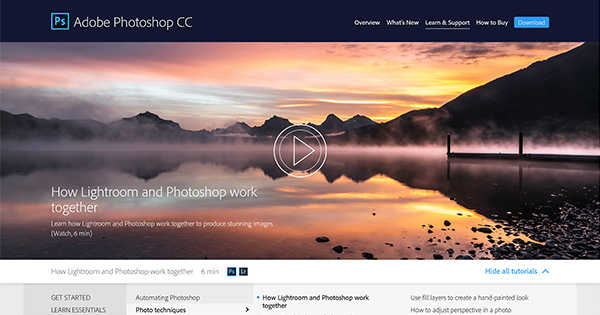 When readers ask us, "What's new in the Adobe CC 2014 release?" – they usually mean what's been added in terms of product features and improvements compared to previous versions such as CC 2013 or CS6.
And for the most part, we've answered that question in our prior article here:
» What Are the Differences Between Adobe CC 2014 vs. CS6, CS5, CS4, CS3?
But there's a larger picture as well – in terms of what's going on with pricing and what's included with the different Creative Cloud plans, and whether/how Adobe is keeping its promise to evolve and bring new innovation to CC subscribers. So we're going to try to tackle that here.
The new Creative Cloud (CC) 2014 is the most sophisticated and powerful toolset Adobe has ever released and recently readers have been asking for solid training materials to learn how to best use these applications…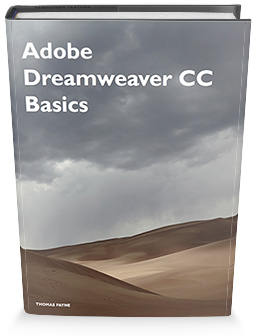 Last year we spread the word on over 30 hours of free video tutorials for CS6, and last month we published details on a fantastic new ebook for getting started learning the Adobe CC/CS6 Design Suite (202 pages). But if you're looking for a solid primer or helpful beginner's lessons for Adobe Dreamweaver, that's harder to find.
Fortunately there are two new books you can download that will teach you the essentials of Adobe Dreamweaver for free, thanks to the generosity of author Professor Thomas Payne… He writes:
"These tutorials are designed to get you through the basics of making web sites in Dreamweaver with the most flexibility and the least amount of work. Think of them as supplying you with a toolbox full of tools to start making good websites.