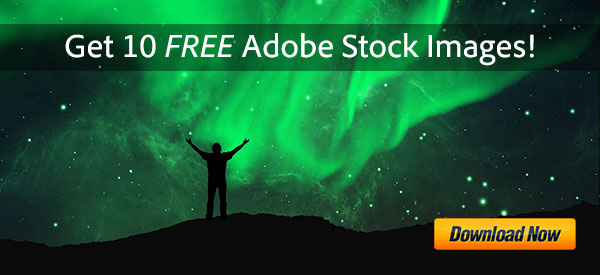 [UPDATE – See all of Adobe's current deals & discounts!]
Back to school, already? Wow, either time flies or the summers are getting shorter…
Anyway, it's that time again – at least for the sales to start. Adobe is now offering up to $100 off the already-discounted prices of the new Creative Suite 6 Student and Teacher Editions with our special promotion code below in the North America Education Store. Meanwhile, customers in UK/Europe can save €75/£65 on CS6 Premium suites plus get free shipping!
This extra bonus means that the savings for most of these products approaches 80% off the regular prices… To get the discount applied to your online order, you just need to use our exclusive promotion code "BTS12PRODESIGN" at checkout. Internationally, no offer code is needed to get the savings – just visit the online Adobe Education Store in your region.
[UPDATE – Also see our new Adobe CC 2017 Holiday Giveaway!]
Creative Suite 6 has been out since May, for instant download and direct shipping – with many important differences in this release compared to Creative Suite 5, including hundreds of new features added to the individual applications…
And after giving away CS6 Master Collection and CS6 Design & Web Premium this spring, we're now offering a free annual member­ship for the Adobe Creative Cloud – and this giveaway is open worldwide.
The Creative Cloud includes access to all CS6 applications, as well as Lightroom 4, Adobe Muse, Adobe Edge Preview, plus a collec­tion of great publishing services tied together in a digital hub with 20GB of online space for storing, sharing, and syncing your files. If you're our lucky winner you will receive a one-year membership for the full commercial Creative Cloud for Windows and Mac, in any available language.
This product sells for US$49.99 per month for the annual plan, so the total value of the prize for this drawing is as much as US$600. If you are an existing Creative Suite cus­tomer then the price could be 40% less at $29.99/month for the first year for those who sign up now using Adobe's introductory offer.
Not too long ago Adobe held a series of expert sessions to address common questions and answers about the Creative Cloud offering, which is new on the scene since the release of CS6…
We took careful notes plus have expanded the content, and thought we'd share with you below what was learned in those sessions from the Adobe Evangelists.
If you have any questions at all about the Creative Cloud that are not answered here, just leave them in the comments below and we'll get answers!
[UPDATE (June 2015) – Adobe's new CC 2015 app release is out! So all Creative Cloud members will now receive the latest CC versions of the tools in addition to CS6 as described below.]
[UPDATE – See all of Adobe's current deals & discounts!]
New discount offer! Save up to $50 on award-winning Photoshop Elements 10 and Premiere Elements 10 in the Adobe North America Store with coupon code. Elements has been the #1 selling consumer photo- and video-editing software for many years, and these latest Elements 10 tools make it even easier to edit, enhance, and share photos and video clips… And here with this sale you've got a great package for capturing the fun of summer vacation, trips, and get-togethers.
When using the new promotion code SummerElements, you'll save $50 on the full version of the Photoshop Elements 10 & Premiere Elements 10 software bundle (becoming $99) – or save $30 on the full version of Photoshop Elements 10 or Premiere Elements 10 standalone, if you want only one of them individually. This offer is available when purchasing directly from the Adobe North America Store only, and you must enter with the coupon link above to receive the instant savings. The promotion code is valid for the download or boxed versions in the U.S., Canada (excluding Quebec), and Mexico from July 24th through August 6th, 2012, with one instant discount per customer.
NEWS! (9/25/2012) — Adobe introduces all-new Photoshop Elements 11 and Premiere Elements 11, both products are now available for direct download!
We've had a few reader questions about this recently, so it's time for a post – when will Photoshop Elements 11 and Premiere Elements 11 be available?
Adobe historically ships a new version of Elements every year, in the fall – but when exactly? Let's do some digging and find the release schedules for recent versions:
Version
Announce Date
Ship Date
Based On
Platforms

*

Our estimate
Elements 6
Mon., Sept. 24, 2007
Sept. 24
CS3
Windows, Mac
Elements 7
Tues., Aug. 26, 2008
Oct. 6
CS3, CS4
Windows
Elements 8
Weds., Sept. 23, 2009
Sept. 23
CS4
Windows, Mac
Elements 9
Tues., Sept. 21, 2010
Sept. 21
CS4, CS5
Windows, Mac
Elements 10
Tues., Sept. 20, 2011
Sept. 20
CS4, CS5.1
Windows, Mac
Elements 11
Mon., Sept. 24, 2012

*

Sept. 24

*

CS5

*

Windows, Mac

*
Adobe's first-ever 'Creative Week' kicked off today in the UK, with 18 hours of free program­ming available either live or on-demand anytime…
The latest trends, the hottest issues, the coolest technology! Join us for lively interactive debates, informative presentations, creative challenges, and exclusive demonstrations broadcast live online over 5 days from our London studio. We'll be covering every aspect of the creative industry with the help of creative luminaries, industry experts, Adobe evangelists and many members of the creative community.
[UPDATE (Aug. 2015) – These still work to download the old Captivate 6 trials. We also now have the all-new Captivate 9 Direct Download Links!]
In surprise news this morning Adobe introduced and announced the immediate availability of Captivate 6, a significant upgrade to its industry-leading eLearning authoring software for rapidly creating a wide range of interactive eLearning and HTML5-based mobile Learning content [see full details].
Below we've got the new Adobe Captivate 6 direct download links (Windows and Mac OS) without the Akamai Download Manager, for instant easy access… You'll also find a wide range of assets that come with Captivate 6 which can be used to create great looking eLearning content. Whether you're considering buying a full version or upgrading from a prior release, you can always use these trials to install, run, and activate the software on your system.
[UPDATE (May 2013) – The new Photoshop CC release is always Extended – in other words, PS CC has new features that CS6 doesn't, and also includes all of the Extended/3D capabilities from CS6… It's available via the $10 Photography Plan or the complete CC membership.]
It's a question that's been around a while, yet we still see it asked a lot… What is the version comparison difference between Adobe Photoshop CS6 and Photoshop CS6 Extended? The Extended release is Adobe's top-of-the-line Photoshop product, and they have one page on their site comparing the editions and feature differences, but the link is hidden in a corner and not obvious to find.
One of the most common upgrade questions we see out there is asking what's new, what's different, what's better, what's changed between Adobe CS6 and CS5.5 or CS5? Or more fundamentally, what are the key new features in CS6 versus prior versions, even compared to CS4 or CS3?
Creative Suite 6 contains hundreds of new or enhanced features and func­tions across the 14 point products that comprise it. So the easiest way to look at it is by major product… For example, Photoshop CS6 Extended has 62% more new features added in this cycle compared to the previous one, and nearly twice as many JDI requests (user-focused "Just Do It" items) addressed. You'll find the details on these linked from the table below.
Adobe turns 30 this year. Over the decades the company has excelled at creating software that abstracts the latest technology in a way that makes it easy for customers to express unique ideas and deliver those ideas in a variety of media. Whether you're editing an image with Photoshop, creating vector graphics in Illustrator, or laying out a page in InDesign, the goal of Creative Suite 6 is to give you total creative freedom along with the control and precision to ensure the highest quality when it comes to production. And when you combine the new time-saving features in CS6 together with the major reengineering of key user interfaces – in particular Photoshop, Illustrator, and Premiere Pro – plus further deep optimization of tool performance, you should be able to get that work done faster and more efficiently.
[UPDATE – Also see our new Adobe CC 2017 Holiday Giveaway!]
Creative Suite 6 is now available for instant download and direct shipping, and there are many important differences in this release compared to Creative Suite 5, including hundreds of new features added to the individual applications.
And after giving away CS6 Master Collection last month, we're now offering Adobe's most popular and top-selling suite, CS6 Design and Web Premium! If you're our lucky winner you will be shipped a brand new box with the full commercial English version for either Windows or Mac. This perma­nent collection is the evolution of both the Design Premium and Web Premium lines, which have been combined in CS6.
"Adobe Creative Suite 6 Design & Web Premium is the ultimate toolkit for professional design and web development. Craft compelling graphics and images, lay out high-impact print pages, build HTML5/CSS3 websites, and design for tablets and smartphones — all with greater speed and precision than ever before."
This product sells for $1,899 / €1,837 / £1,509 and contains over $4,000 in individual tools, including the popular Photoshop Extended, Dreamweaver, Illustrator, InDesign, Acrobat X Pro, Flash Professional, among others… (see the complete list of applications it contains) If you want to try it out first and install it on your computer, that's easy as the free trial is available for download for both Windows and Mac OS.