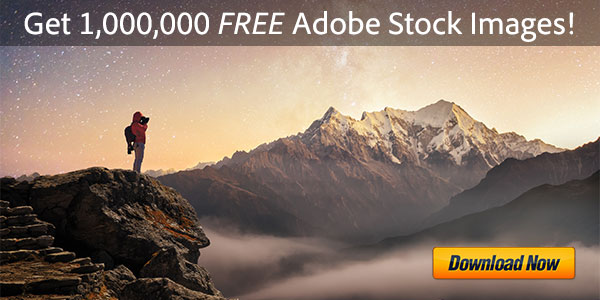 Archive for July, 2010
[UPDATE – See all of Adobe's current deals & discounts!]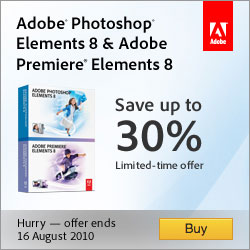 New limited-time offer – discount pricing on award-winning Adobe Photoshop and Premiere Elements 8 software… Make summer photos look extraordinary! Adobe's Elements 8 products make it easy to edit, enhance and share photos and video clips. Create amazing images and incredible movies, and use them together in cinematic slide shows and more.
The deal is available in many countries and varies a little depending on location. In North America, it's save $50 on Photoshop and Premiere Elements together, or $30 on either product alone. In Europe and the U.K., it's save 30% on the full bundle, or 15% on the single products or upgrades. No coupon or voucher code is needed to take advantage of this promotion, just click through.
It's been over a month now since Adobe Photoshop Lightroom 3 completed its beta program and the final version was released, so it's time to see what most of the reviews are saying out there…
In our earlier article on LR3 tutorials and other resources, we covered what Expert Reviews said: "The new lens correction and noise reduction tools make Lightroom 3 a must-have upgrade from previous versions (just $99 for the upgrade edition), while its powerful management tools remain as good as ever. For many people Lightroom 3 will be the only bit of photo-editing software they need, but even those that have to turn to Photoshop for more-advanced image effects will find Lightroom 3 an invaluable management and pre-processing tool."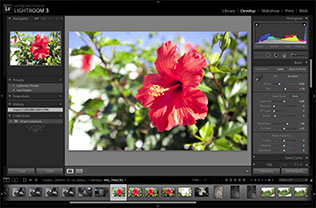 Bright Hub gives the software a perfect 5 out of 5 overall rating and concludes, "It is easy to end this Lightroom 3 review with full marks for Adobe. This product stands head and shoulders above the competition in an increasingly crowded sector. It is a great choice for professionals and advanced amateurs who are looking to for the best way to improve their digital workflow, and it has an appropriate learning curve for those who are new to this series of editors. In short, it may be all you ever need."

[UPDATE (Sept. 21st) — Right on time, Elements 9 is now shipping!]
[UPDATE (9/20/2011) — Photoshop Elements 10 has been released.]
With our post last week for five hours of free tutorials for Elements 7 and 8, it begged the question – when will Adobe Photoshop Elements 9 and Premiere Elements 9 be available?
Adobe historically ships a new version of Elements every year, in the fall – but when exactly? Let's do some digging and find the release schedules for recent versions:
Version
Announce Date
Ship Date
Based On
Platforms

*

Our estimate
Elements 6
Sept. 24, 2007
Sept. 24, 2007
CS3
Windows, Mac
Elements 7
Aug. 26, 2008
Oct. 6, 2008
CS3/CS4
Windows
Elements 8
Sept. 23, 2009
Sept. 23, 2009
CS4
Windows, Mac
Elements 9
Sept. 22, 2010

*

Sept. 22, 2010

*

CS5
Windows, Mac

*
"Time is money." Or maybe it's, "money is time," can never remember which… Regardless, something that saves you time is saving you money. And if a product saves you enough time to more than pay for itself, it could be called a smart purchase.
With that in mind, there are three new performance studies out for Adobe CS5 products from the independent technology research firm, Pfeiffer Consulting. The time savings are impressive – on average, CS5 is two to three times faster than CS4 for 21 features and 130 performance benchmarks tested in Photoshop, Illustrator, InDesign, After Effects, and Premiere Pro.

[UPDATE – Elements 11 is out! Get free tutorials for the new version.]
We've previously covered 17 hours of free video tutorials for Creative Suite 5, plus three hours for Lightroom 3 – so here's a chance for Photoshop Elements and Premiere Elements… Below the experts share how to get started, the basics of the programs, new features, plus their favorite tips and techniques. Most of the lessons will work for either version 8 or 7. All together there is five hours of free content, spanning over 50 chapters.
The majority of the videos were produced by Lynda.com, which is another excellent source of online tutorials (some free, some paid), and just released a new app for software training on the iPhone.
If you need a copy of either Elements product for your work, just download a free trial.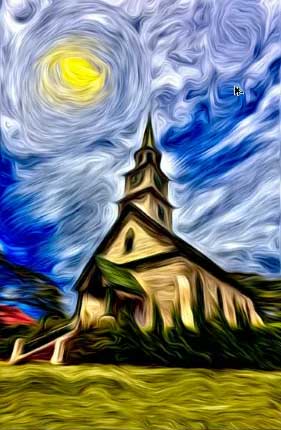 If you missed your calling as a 19th-century post-Impressionist painter, here's your second chance… Adobe recently released the fast and free Pixel Bender Plug-in for Photo­shop CS5, which adds new image processing algorithms (filters or effects) in a hardware-independent manner. There are dozens of free filters available, including one for an oil paint effect. In addition to Photoshop, Pixel Bender also runs cross-platform in After Effects and Flash, so all filters and their behaviors are portable among various Adobe products.
Installation of the Pixel Bender Plug-in is easy, provided you already have Photoshop CS5 installed. If you don't yet have Photoshop CS5, you can just download the full 30-day free trial. The Pixel Bender Gallery is initially populated with 13 filters that come with with the plugin. The one we'll focus on today is the OilPaint filter, with two video tutorials below demonstrating detailed examples of its use. The tips and techniques shared will help you use the tools to turn an ordinary photo into something special – "makes a great gift!"
Over the next six weeks Adobe is launching a new series of in-depth online seminars to learn the best and get the most out of some top CS5 products, including InDesign, Illustrator, Premiere Pro, and Flash Professional…
The presentations are 90-minute live "deep dives" with Adobe product experts where you can get firsthand detailed information on the new features of these releases, see demonstrations, and get direct answers to your questions. All sessions are from 11:30 AM – 1:00 PM ET on upcoming Tuesdays, and will be presented in English: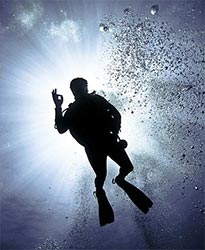 Deep Dive: Adobe Illustrator CS5
Tuesday, July 13, 11:30am – 1:00pm US/Eastern
Complimentary Registration
Deep Dive: Adobe InDesign CS5
Tuesday, July 27, 11:30am – 1:00pm US/Eastern
Complimentary Registration
Deep Dive: Adobe Flash Professional CS5
Tuesday, August 10, 11:30am – 1:00pm US/Eastern
Complimentary Registration
Deep Dive: Adobe Premiere Pro CS5
Tuesday, August 24, 11:30am – 1:00pm US/Eastern
Complimentary Registration
As we reported last month, Adobe is working on a Lightroom-related app for Apple's iPad – but since it may be a while before we see it being released, in the meantime here are some handy presets to export/publish your photos to the iPad for use as a presentation device or display portfolio…
On the iPad, images will look better if they are saved, sent, and displayed at the size of the iPad's screen rather than having iPhoto or the iPad resize them down. Also the iPad won't automatically fill the entire screen with an image if its aspect ratio is different from the iPad's screen size – instead you'll get black bars at the edges (similar to a letterboxing effect).
So the two free presets linked here take these factors into account, and it's your choice which of them to use… The first preset will preserve all photos at original size and aspect ratio (and the iPad will automatically add black bars to adjust at the edges), and the second preset will fit the photos to the full iPad screen (by automatically doing a center-based crop in Light­room when it exports).

[UPDATE (August 2018) – These still work to download the old Captivate 5 trials. We also now have the all-new Captivate 2019 Direct Download Links!]
Adobe Captivate 5 has just been released and it's already been called a "must-have update" by Learning Solutions Magazine… Captivate is Adobe's industry-leading rapid authoring tool for eLearning solutions, used to create software demonstrations, interactive simulations, branch­ing scenarios, self-running presentations, and randomized quizzes without programming. Perhaps the most notable change with Captivate 5 is Adobe broke from the code history of previous versions to add Mac OS support and in so doing, took the opportunity to completely rearchitect the application from the ground-up – and it clearly shows.