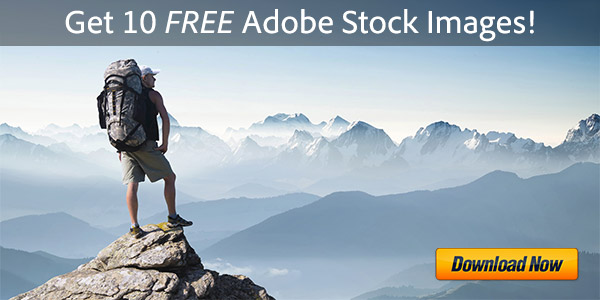 [UPDATE (April 23rd) – Creative Suite 6 is out!]
Wondering what's coming soon in Adobe's world-class video suite CS6 Production Premium, before it comes out next month? Read below for the latest details on what's new and improved in CS6, and what's different compared to CS5.5…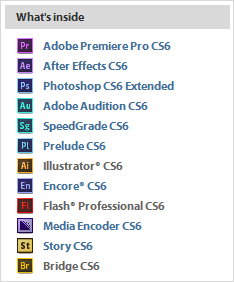 This information is being revealed in advance of the 2012 NAB Show in Las Vegas next week, where the company is planning to make a really big splash with these new tools.
Adobe CS6 Production Premium introduces a sleek, fresh editing environment in Premiere Pro – the hub of your post-production workflow. Freely iterate creative ideas with the new Content-Aware family of technologies in Photoshop Extended and with new 3D advancements in After Effects, where the Global Performance Cache lets you work as fast as you can think. New components – Adobe Prelude, a logging and ingest tool, and Adobe SpeedGrade, for color grading and finishing (originally published by Iridas) – offer superior solutions to common production challenges. Adobe Audition adds dozens of enhanced editing features and support for control surfaces so you can produce audio more efficiently. From planning to playback, CS6 Production Premium gives you tools that help your workflow.
[UPDATE (May 7th) – CS6 is here!]
We've got the scoop on the new video features and software coming soon in Creative Suite 6 — and the go-ahead from Adobe to reveal them!
In particular, we can sneak peek and show you everything that's going to be in the CS6 Production Premium video suite: Premiere Pro CS6, After Effects CS6, Audition CS6, Story CS6, Adobe Media Encoder CS6, Encore CS6 – plus two new applications, Prelude CS6 and SpeedGrade CS6!
The company is planning to make a really big splash with these new tools at the 2012 NAB Show in Las Vegas next week.
Adobe Premiere Pro CS6 delivers a sleek, professional user interface; a powerful playback engine; and a host of fantastic creative features. Quickly stabilize shaky shots with Warp Stabilizer. Natively edit anything from low-resolution to RED EPIC 5K and ARRIRAW footage, finesse your work with dynamic timeline trimming, handle more multicam angles, and correct rolling shutter artifacts. Get flexible audio tracks, powerful color workflows, Adobe Prelude software integration, and more.
[UPDATE (May 7th, 2012) – CS6 is now shipping!]
At Photoshop World last week, we had the chance to sit down with Adobe Senior Product Managers Bryan O'Neil Hughes and Zorana Gee for hours of in-depth walkthroughs of the new Photoshop CS6 release. And all we can say is – on top of what we already knew and experienced – this is the Photoshop version you've probably dreamed about…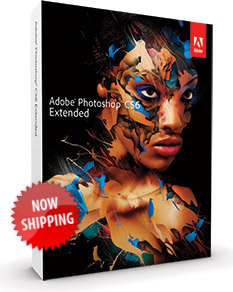 And with over one million downloads in record time, clearly we're not the only ones thinking that. The reviews are in: Gizmodo calls it, "The best update in recent memory, I'm in love" … PC Maga­zine says, "The future of creative image editing is upon us – this new version will thrill nearly all categories of users, from photo­graphers to designers" … USA Today writes, "Having lots of fun with the new tools – the beautiful and streamlined new inter­face is a huge improvement, and the images really do look sharper and more pronounced."
For expediency we put together a quick "cheat sheet" below of the top differences and new features in Photoshop CS6 as compared to PS CS5. Naturally if you're still on CS4, CS3, or earlier, then you'd also need to add in the differences between CS5 vs. those older versions.
But really, it's also a fit and polish thing – with two years since the last major release (and having no architectural challenges to worry about), the Photoshop team had plenty time to hone this into a smooth and polished product. This is reflected in the 62% more new features added in this cycle contrasted to the previous one, and nearly twice as many JDI requests (user-focused "Just Do It" items) addressed.
[UPDATE (April 23rd) – Creative Suite 6 is out!]
Similar to how they did before the launch of CS5.5, Adobe has been quietly slipping out a bevy of "sneaks" (now numbering 16 videos including those for Photoshop CS6) for new features that may be in a forthcoming release of the Creative Suite…
"Check out what new technologies, features and innovations the Adobe product teams are working on behind the scenes. Stay tuned to get an early glimpse of what could be next from Adobe."
The latest CS6 products previewed include: Dreamweaver, InDesign (2), Premiere Pro, Audition, Flash Profes­sional, Illustrator (previously), and of course Photoshop.
The drumbeat has been getting louder with plenty of news lately about Creative Suite 6:
So things are starting to get a little exciting.
Here now are some of the significant new preview demos… For the complete set, please see the Adobe Technology Sneaks 2012 page.
[UPDATE (May 7th) – The final Creative Suite 6 is now shipping, with free trials available!]
NEWS FLASH – Earlier today Adobe surprised everyone by announcing a free public beta release of the eagerly-anticipated Photoshop CS6… The company has slipped out 8 different sneak peeks of the upcoming product since January – and considering there are now about two months left before CS6 ships, the timing for a beta was right.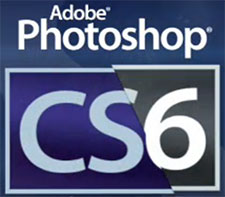 "The world's best digital image editing software is about to get even better. Explore Adobe Photoshop CS6 beta for a sneak preview of some of the incredible performance enhancements, imaging magic, and creativity tools we are working on. Discover for yourself why Photoshop CS6 will be a whole new experience in digital image editing.
This is a release where we took a more proactive stance on architecture, widespread use of the GPU, and a renew­ed emphasis on UI and design. We also took some time to revitalize existing feature areas, increase our focus on quality, productivity, and stability – and of course, continue innovating and incorporating your feedback.
You can probably tell from the number of "sneak peeks" we shared with you that we're proud of Photoshop CS6, and excited by the opportunity to get this beta into your hands now, as an advance preview."
[UPDATE (May 7th) – Here it is, Creative Suite 6 is out!]
On a publicly-available conference call this week, Adobe's CEO shared some new details on the timing and features of an upcoming CS6 release… It was the most information given to date on the question, and it confirms the expectations from our recent forecast.
Adobe CEO Shantanu Narayen

In our Digital Media business, recent research shows our customers are excited about our upcoming launch of Creative Suite and the Creative Cloud. Among creative professional customers and students, we found that over 40% of those surveyed are waiting for the new release to upgrade.

Our upcoming Creative Suite release will include major updates to all of the core CS products, including Photoshop, Premiere Pro, After Effects, InDesign, Illustrator and Dreamweaver. We have created significant anticipation for the release through a series of "sneak peeks" of great new features. One sneak video featured a break­through Photoshop innovation called Content-Aware Move, which has driven more than a million online views.

The upcoming CS release will also advance our HTML5 and mobile content creation and app development offerings, where we see strong interest to help our customers deal with the complexity they face. All of this is on track for delivery late in Q2.
It's no secret that Adobe lately has been slipping out little sneak peeks of "a future version of Photoshop" – presumably Photoshop CS6, when it comes out…
What's surprising is that over the past two months we're now up to 8 (eight!) different videos released in total, to date.
The first 5 previews arrived in January and February, and now we've got 3 more so far in March…
This latest set shows off new capabilities for working with 3D and Video, as well as easily creating shallow depth of field in any image (a.k.a. the bokeh effect, the technique of aestheti­cally blurring the background).
Photoshop's new "Blur Gallery" including the Iris Blur Filter can quickly add selective blur to any image without masks, layers, or depth maps – making it very easy to "pop out" a photograph's subject with the appearance of shallow focus:
Following onto a successful public beta period, the long-awaited Adobe Lightroom 4 final release began shipping earlier this week, and has some folks pretty excited about the new features and capabilities. There's a complete list further below, but some of the biggies include much better video support, soft proofing, integrated maps and photo books, enhanced sharing & exporting, and some amazing improvements to the Develop module.
We've got a new video set from the popular Julianne Kost giving a thorough review of what's new and improved… (2 hours of coverage; see Table of Contents)   If you want to try out the software for yourself, the 30-day free trials are also now available for download.
New Features in Lightroom 4 (Video Collection)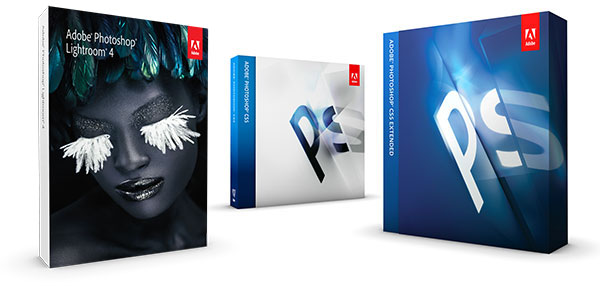 [UPDATE (April 2015) – The new Adobe Lightroom 6/CC release is now shipping! Download a free trial instantly or check out what's new in Lightroom 6 vs. 5.]
Yes – Adobe Photoshop Lightroom 4 is just out and now shipping! Pretty much on the time­frame we forecast, you can download a free trial today… And the new product will work side-by-side with any previous releases of Lightroom you may own. If you have an earlier version installed, Lightroom 4 will ask if you'd like to upgrade your catalog and copy everything over.
And the big news is – HUGE price drop! The price is now only US$149 for the full version (half the previous cost of LR3), and just $79 to upgrade from any previous version (LR1, LR2, or LR3 of any kind)… Students and teachers can grab the full education edition also now for $79.
We've seen a few sneak peeks already of what Adobe's working on now in Photoshop – but this new one is the best to date, it's pretty incredible… They don't say which release these capabilities could make it in (or when), but presumably it's Photoshop CS6.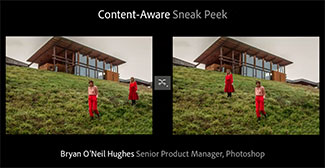 This new demonstration takes the much-praised concept of Content-Aware Fill that was introduced in Creative Suite 5 and carries it much further with new Content-Aware Move, Extend, and Patch tool features. It's hard to explain but you can see how it works with the 2½ minute video below.
Last month we actually put together a guide to getting the best results with Photoshop CS5's Content-Aware Fill, but these new tools clearly make the work much faster, simpler, and more flexible… and dare we say magical (see the "before and after" screengrabs below the video).
See more advanced features of Photoshop Content-Aware technology. Straight from Photoshop Senior Product Manager Bryan O'Neil Hughes, this video shares how to seamlessly move, extend, remove, or patch an object from an image.