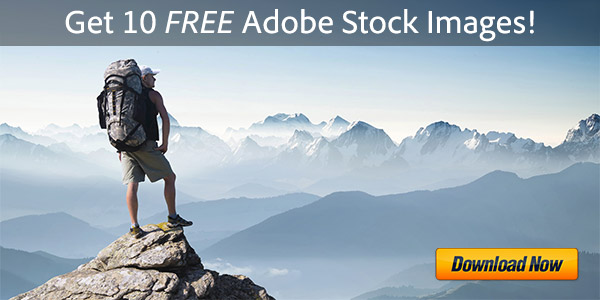 [UPDATE (April 23rd) – Creative Suite 6 is out!]
Similar to how they did before the launch of CS5.5, Adobe has been quietly slipping out a bevy of "sneaks" (now numbering 16 videos including those for Photoshop CS6) for new features that may be in a forthcoming release of the Creative Suite…
"Check out what new technologies, features and innovations the Adobe product teams are working on behind the scenes. Stay tuned to get an early glimpse of what could be next from Adobe."
The latest CS6 products previewed include: Dreamweaver, InDesign (2), Premiere Pro, Audition, Flash Profes­sional, Illustrator (previously), and of course Photoshop.
The drumbeat has been getting louder with plenty of news lately about Creative Suite 6:
So things are starting to get a little exciting.
Here now are some of the significant new preview demos… For the complete set, please see the Adobe Technology Sneaks 2012 page.
[UPDATE (May 7th) – The final Creative Suite 6 is now shipping, with free trials available!]
NEWS FLASH – Earlier today Adobe surprised everyone by announcing a free public beta release of the eagerly-anticipated Photoshop CS6… The company has slipped out 8 different sneak peeks of the upcoming product since January – and considering there are now about two months left before CS6 ships, the timing for a beta was right.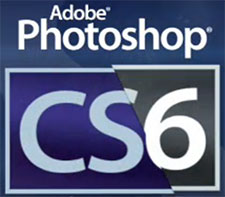 "The world's best digital image editing software is about to get even better. Explore Adobe Photoshop CS6 beta for a sneak preview of some of the incredible performance enhancements, imaging magic, and creativity tools we are working on. Discover for yourself why Photoshop CS6 will be a whole new experience in digital image editing.
This is a release where we took a more proactive stance on architecture, widespread use of the GPU, and a renew­ed emphasis on UI and design. We also took some time to revitalize existing feature areas, increase our focus on quality, productivity, and stability – and of course, continue innovating and incorporating your feedback.
You can probably tell from the number of "sneak peeks" we shared with you that we're proud of Photoshop CS6, and excited by the opportunity to get this beta into your hands now, as an advance preview."
[UPDATE (May 7th) – Here it is, Creative Suite 6 is out!]
On a publicly-available conference call this week, Adobe's CEO shared some new details on the timing and features of an upcoming CS6 release… It was the most information given to date on the question, and it confirms the expectations from our recent forecast.
Adobe CEO Shantanu Narayen

In our Digital Media business, recent research shows our customers are excited about our upcoming launch of Creative Suite and the Creative Cloud. Among creative professional customers and students, we found that over 40% of those surveyed are waiting for the new release to upgrade.

Our upcoming Creative Suite release will include major updates to all of the core CS products, including Photoshop, Premiere Pro, After Effects, InDesign, Illustrator and Dreamweaver. We have created significant anticipation for the release through a series of "sneak peeks" of great new features. One sneak video featured a break­through Photoshop innovation called Content-Aware Move, which has driven more than a million online views.

The upcoming CS release will also advance our HTML5 and mobile content creation and app development offerings, where we see strong interest to help our customers deal with the complexity they face. All of this is on track for delivery late in Q2.
It's no secret that Adobe lately has been slipping out little sneak peeks of "a future version of Photoshop" – presumably Photoshop CS6, when it comes out…
What's surprising is that over the past two months we're now up to 8 (eight!) different videos released in total, to date.
The first 5 previews arrived in January and February, and now we've got 3 more so far in March…
This latest set shows off new capabilities for working with 3D and Video, as well as easily creating shallow depth of field in any image (a.k.a. the bokeh effect, the technique of aestheti­cally blurring the background).
Photoshop's new "Blur Gallery" including the Iris Blur Filter can quickly add selective blur to any image without masks, layers, or depth maps – making it very easy to "pop out" a photograph's subject with the appearance of shallow focus:
Following onto a successful public beta period, the long-awaited Adobe Lightroom 4 final release began shipping earlier this week, and has some folks pretty excited about the new features and capabilities. There's a complete list further below, but some of the biggies include much better video support, soft proofing, integrated maps and photo books, enhanced sharing & exporting, and some amazing improvements to the Develop module.
We've got a new video set from the popular Julianne Kost giving a thorough review of what's new and improved… (2 hours of coverage; see Table of Contents)   If you want to try out the software for yourself, the 30-day free trials are also now available for download.
New Features in Lightroom 4 (Video Collection)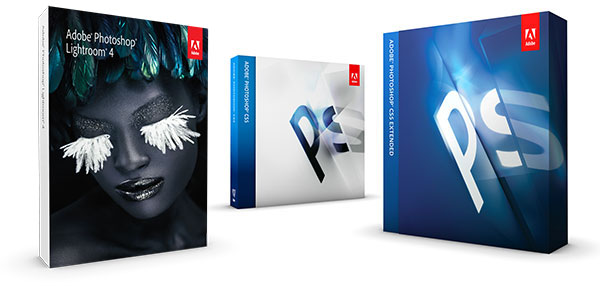 [UPDATE (April 2015) – The new Adobe Lightroom 6/CC release is now shipping! Download a free trial instantly or check out what's new in Lightroom 6 vs. 5.]
Yes – Adobe Photoshop Lightroom 4 is just out and now shipping! Pretty much on the time­frame we forecast, you can download a free trial today… And the new product will work side-by-side with any previous releases of Lightroom you may own. If you have an earlier version installed, Lightroom 4 will ask if you'd like to upgrade your catalog and copy everything over.
And the big news is – HUGE price drop! The price is now only US$149 for the full version (half the previous cost of LR3), and just $79 to upgrade from any previous version (LR1, LR2, or LR3 of any kind)… Students and teachers can grab the full education edition also now for $79.
We've seen a few sneak peeks already of what Adobe's working on now in Photoshop – but this new one is the best to date, it's pretty incredible… They don't say which release these capabilities could make it in (or when), but presumably it's Photoshop CS6.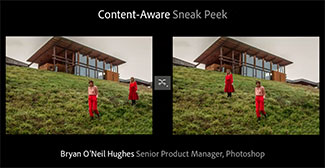 This new demonstration takes the much-praised concept of Content-Aware Fill that was introduced in Creative Suite 5 and carries it much further with new Content-Aware Move, Extend, and Patch tool features. It's hard to explain but you can see how it works with the 2½ minute video below.
Last month we actually put together a guide to getting the best results with Photoshop CS5's Content-Aware Fill, but these new tools clearly make the work much faster, simpler, and more flexible… and dare we say magical (see the "before and after" screengrabs below the video).
See more advanced features of Photoshop Content-Aware technology. Straight from Photoshop Senior Product Manager Bryan O'Neil Hughes, this video shares how to seamlessly move, extend, remove, or patch an object from an image.
Last month Adobe quietly revealed a first look at Photoshop CS6, which was received with hundreds of thousands of views… And now we have second and third looks, new sneak peeks which focus on performance gains and vector improvements (with dashed and dotted lines).

As images grow larger and larger in resolution and file size, even simple actions such as saving your files can slow down productivity – which has been a point of interest in Photoshop CS5. In this preview, a smooth and oft-requested Background Save capability is introduced allowing you to fully continue working while all file saving takes place in the background, regardless of size or compression.
Large images also slow down functions like Liquify… In the video, a 100MB photograph lags when loading and editing in Photoshop CS5. Now this new Photoshop (CS6 we presume) uses the Graphics Processing Unit (GPU) to greater effect to bring real-time loading and editing responsiveness. See how much faster and crisper the Liquify filter works, enabling effectively unlimited brush sizes:
[UPDATE (May 7th) – Here it is, Creative Suite 6 has been released!]
Late last week we received these two inquiries via our Contact page:
"Could you please provide a proposed release date for CS6 Design Premium software? I can't see anywhere on your site where this is mentioned except for the U-turn regarding upgrade policy from earlier versions."
"I have a budget meeting tomorrow and need to know the approximate release date and projected cost of the CS5 to CS6 Master Collection Suite upgrade."
---
So, this is something people really want to know now. And we have written about it before, giving clues in posts here as far back as March and July of last year…
But it's clearly time for an update.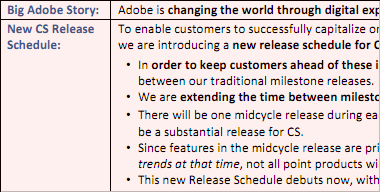 Even today, we wish we could give you exact dates and numbers for those questions, but Adobe hasn't publicly disclosed that information – and likely won't until CS6 is launched… However, we can make a best estimate of the possible timing for the Creative Suite 6 release window.
On Adobe's site now there is a document referencing the new CS Release Schedule. Here are a few of the key elements contained within this Message Summary:
If you'd like to learn how to use Adobe's Creative Suite tools to easily and portably create websites and apps for tablets, smartphones, and mobile devices there's a new 2¼-hour course you'll be interested in…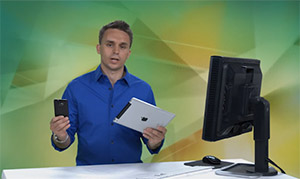 Guru Paul Trani teaches an extensive free class with 18 video chapters that will take you step-by-step on how to create portable content that will run on both Apple iOS and Google Android devices with a wide variety of screen sizes using a single code base. Basic usage of HTML5 and CSS3 is covered, as well as how to bring in Adobe's recent additions PhoneGap (for building fast, cross-platform mobile applica­tions) and Typekit (for delivering custom web fonts).
The first half of the video series employs Adobe Dreamweaver CS5.5 to develop both websites and apps, with steps on how to convert a website into a portable mobile app. The tutorials then move on to using Flash-based tools (with Adobe AIR) to build multi-platform mobile apps. We already know that Flash Professional CS5 can be used to build apps for the iPad and iPhone, but this takes it a step further. The videos guide you all the way through to how to publish your app to your device and to the Android Market (which shows immediately) or to the Apple App Store.