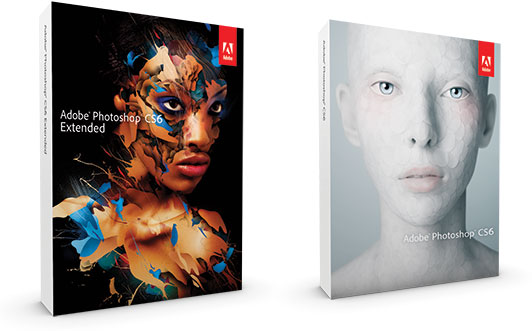 [UPDATE (May 2013) – The new Photoshop CC release is always Extended – in other words, PS CC has new features that CS6 doesn't, and also includes all of the Extended/3D capabilities from CS6… It's available via the $10 Photography Plan or the complete CC membership.]
It's a question that's been around a while, yet we still see it asked a lot… What is the version comparison difference between Adobe Photoshop CS6 and Photoshop CS6 Extended? The Extended release is Adobe's top-of-the-line Photoshop product, and they have one page on their site comparing the editions and feature differences, but the link is hidden in a corner and not obvious to find.
The short answer is that Photoshop Extended contains everything the standard version does, plus powerful tools that let you easily create and edit three-dimensional imagery as well as composite 3D objects into photographs*, in addition to support for technical image analysis, measurement, and editing. The top additions are:
3D images and extrusions – Enhance and manipulate 3D content as easily as you would 2D content and explore new creative directions: Quickly create 3D logos, type, and artwork using efficient and intuitive controls that have been vastly improved since CS5. Twist, rotate, extrude, bevel, and inflate your 3D designs, and then apply rich materials like chrome, glass, and cork.
Advanced 3D editing capabilities – Push your creative boundaries with powerful 3D editing tools — even paint directly on 3D objects and immediately see the results. Add 3D objects and layers to your designs and create amazing composites. Illuminate your scene with real lighting, shadows, and reflections, and animate your objects.
Mercury Graphics Engine for 3D – Dramatically increased power and speed via new graphics engine optimized for 3D imaging.
Image analysis – Use advanced measurement and counting tools to extract quantitative information from images. Record and export data for further analysis. Import DICOM files as frames or as a volume to directly analyze and edit your image data.
Video and motion-based content editing, which used to be an Extended-only feature in Photoshop CS5 and earlier, has now been moved and expanded into all versions of Photoshop for CS6.
Special: Legally download dozens of free Adobe books for a limited time!
Photoshop CS6 Extended is used by professionals in many fields, including film and video, graphic and web design that includes 3D and motion, manufacturing and product design, healthcare and science, students and educators, and architecture and engineering.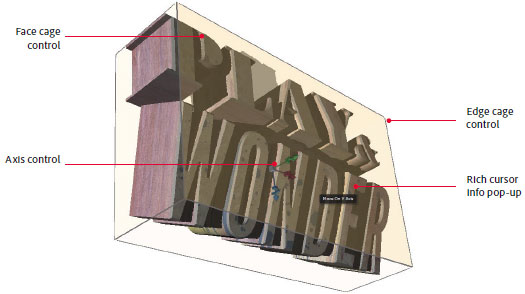 Which Version do the Trials, Suites, and Student Editions Contain?
There is only one trial available for Adobe Photoshop – and it's the Extended edition… You get to try out all of the features for 30 days, and then decide which version you want to keep at the time of purchase.
The Student & Teacher Edition is similarly also always Photoshop Extended (for the standalone product). Outside of a suite, it is not possible to purchase an education version of the standard Photoshop. On the flip side, you're getting up to 70% off its normal price.
In the CS6 suites, three out of four of them (Master Collection, Design & Web Premium, and Production Premium) contain Photoshop CS6 Extended. Only Design Standard contains the regular Photoshop.
And in the Creative Cloud with the new CC release, the standard version of Photoshop exists no longer – you always get the Extended edition, including even with the $9.99/month Photoshop + Lightroom Plan.
Install now: Get all new Creative Cloud 2023 direct download links and free trials.
See the full system requirements for both versions of Photo­shop, including tested and recommended graphics cards*. For the 3D capabilities in Photoshop Extended you want to have a supported GPU with fully up-to-date hardware drivers.
Or explore more about 3D in Photoshop with the free first issue of the new magazine, Photoshop Dimensions – just download and follow along with the tutorials, as well as the reference information.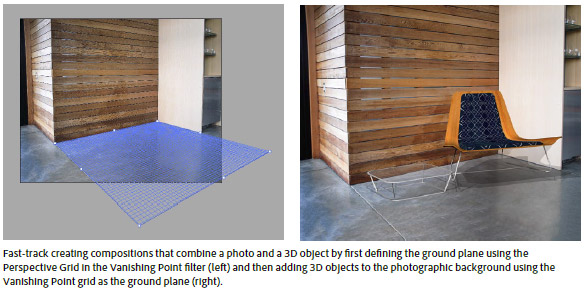 Overview of Photoshop CS6 Extended [Video]
See the
complete table of differences
between Photoshop CS6 Standard and Extended.
* Note that the 3D features in Photoshop Extended CS6 are not supported on Windows XP.
See Also

Do you have any questions about CS6? Just ask them below and we'll get you answers fast!
Keep up with the latest on Adobe software — follow us on Facebook or Twitter, or subscribe to our RSS feed… You can also enter your email and have new articles sent directly to your Inbox. We are reader-supported; when you buy through links on our site, we may earn an affiliate commission.