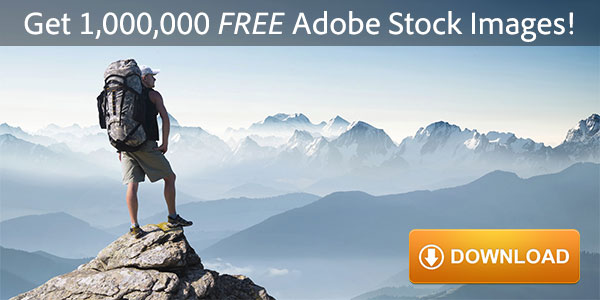 [UPDATE (August 2018) – These still work to download the old Captivate 7 trials. We also now have the all-new Captivate 2019 Direct Download Links!]
In surprise news this morning, Adobe introduced and announced the immediate availability of Captivate 7, a major upgrade to its industry-leading eLearning authoring software for rapidly creating a wide range of interactive eLearning and HTML5-based mobile Learning content [see full details of the annoucement].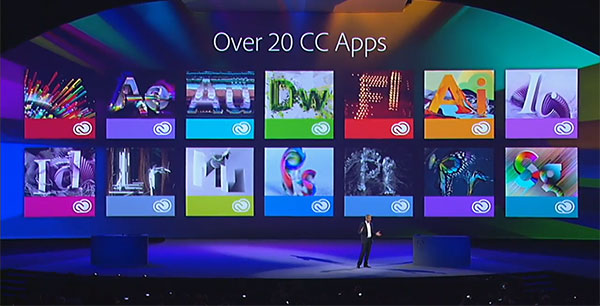 [UPDATE (Nov. 2019) – The all-new Adobe CC 2020 release has launched and is now available! See what's new in features and all the differences compared to older versions and CS6.]
Adobe has just unveiled the new "CC" release to follow CS6 (it's not CS7) – and one of the upgrade ques­tions people are asking is what's new, what's different, what's changed in CC (Creative Cloud 2013) compared to the previous version? The company says it "brings together everything you need to create your best work with incredible new versions of our flagship desktop tools, services that take publishing content to the next level, and making it easier than ever for creatives to collaborate and share their work worldwide." So our job here is to give you a quick "cheat sheet" on top new features, to help you decide about upgrading…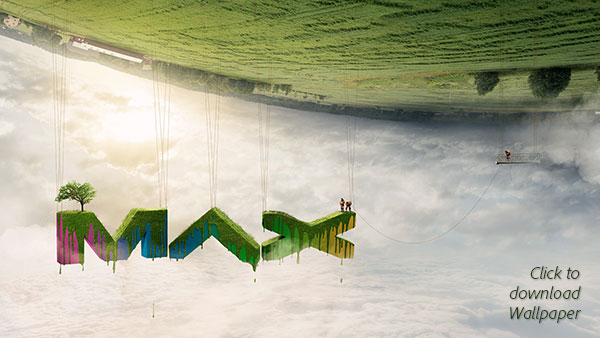 [UPDATE (Nov. 2019) – Watch 120 hours of new training & tutorials from MAX 2019!]
Just back from Adobe MAX 2013 and as in previous experiences, it's always the three most intense days of the year… It's wall-to-wall with larger-than-life presentations, keynotes with creative luminaries, diverse educational sessions, connecting with other leaders in the Adobe space, hands-on with the latest design tools, meeting the product teams, feeling the energy of the show floor, the buzz over "Sneak Peek" demos of cool new technology, and of course the fantastical MAX Bash party with 5,000 of your closest friends.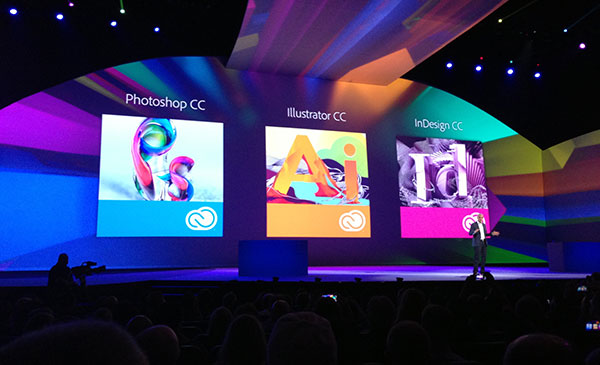 = BREAKING NEWS =
We're coming to you today direct from the MAX Conference, where Adobe has just made a blockbuster announcement.
The next generation of Creative Suite products – sometimes referred to as CS7 or CS-Next – will actually be called "CC" (as in "Photoshop CC") and from here on out will be available exclusively through the Creative Cloud. So there will not be a line called "Creative Suite 7."
[UPDATE (May 6th) – Major news out: Adobe Unveils New "CC" Release (CS7)…]
Adobe just slipped out a brief sneak peek of the upcoming new version (perhaps CS7?) of its popular InDesign application, "InDesign Sneak Peek: See What's Coming Next." This short preview shows a revamped user interface demoing a new "Generate QR Code" feature.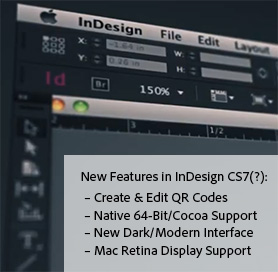 Based on public information, we've previously written on how the next release of InDesign will be a native Cocoa app with full 64-bit support for high performance, and – if it's been fully rearchitected like the similar changes coming for Flash Pro – then it should be much faster.
There's also a customizable new user interface with light and dark themes (similar to what Photoshop got in CS6), as well as the long-awaited support for HiDPI displays (like the MacBook Pro Retina).
Finally, there's now the capability to add and edit QR codes directly in any document, with a new command on the Object menu: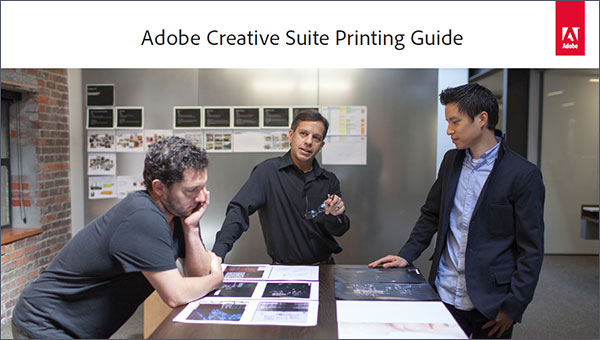 Adobe has made available an excellent resource that's now updated for CS6 (and CC) – a free printing handbook in the form of a 149-page downloadable e-book: The Adobe Creative Suite 6 Printing Guide. Earlier editions of this book have been out for previous releases (see the older CS5.x, CS4 and CS3 links below), but now this is fully refreshed and upgraded for the most recent versions of the products.
Summer is coming and school will be out soon… But if you want to take the break as an oppor­tunity to learn new skills, did you know that Adobe offers free full-year curriculums on print, web, and video design? The three extensive, project-based courses are downloadable to anyone for building career and communica­tion expertise using industry-leading tools, although naturally you can go at your own speed. The programs include presentations, technical guides, project guidelines, reproducible student materials and select media assets, and each project builds on lessons learned previously. Time-saving new features in CS6 are high­lighted within the 2,400+ pages of total content.

Adobe collaborated with a community of educators across the US and UK to develop the appropriate depth and breadth of each project. Additionally, Adobe co-developed the classes with the International Society of Technology Education (ISTE) to create standards-aligned, career-track, course materials that focus on the major fields below. They are recommended for use when preparing for Adobe certification (Adobe Certified Associate, or ACA).
[UPDATE (May 6th) – The next release is announced! Learn more about new Adobe CC.]
Normally in the weeks before a new version of Creative Suite comes out, we don't have a very concrete idea of what will be in it…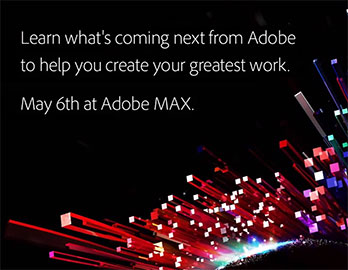 However this year – thanks to the early upgrades already out for Creative Cloud members, some telling blog posts, several "first look" videos, and a "major reveal" at the recent NAB show – we have already a pretty good picture of some of the major new features that CS7 (let's call it) will include. Adobe says all of the new products will be included in the Creative Cloud as soon as they're out.
Here below we've compiled some of the key information on what's new and expected in the upcoming release, and will keep this list up to date as we move forward…
Adobe promises much more will be revealed in the presentation on May 6th – so stay tuned!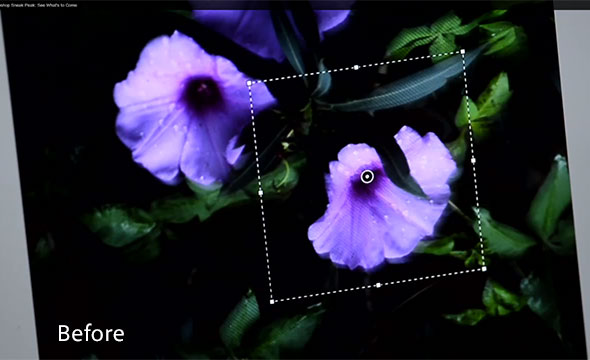 [UPDATE (May 6th) – Major news out: Adobe Unveils New "CC" Release (CS7)…]
At their last MAX conference in October 2011, Adobe showed a sneak peak of some exciting work in progress: the prototype of a new Photoshop Image Deblurring feature that takes shaky photos and brings them into focus. The demonstration was impressive and the tech­nology received huge press at the time, but ultimately was said to be too early stage to make it into the final release of Photoshop CS6 last year. Since that time, our readers have been asking about the status of the unblurring function – and when, where, and how we might see it finally released and available to the public…
Well now, we may finally have the answer.
[UPDATE (June 10th) – The Lightroom 5 final release is now shipping!]
Adobe has just announced a free public beta release of the eagerly-anticipated Photoshop Lightroom 5, with new tools and advancements to develop, enhance and share your digital photographs… Lightroom 5 provides photographers with an elegant and efficient way to work with their growing digital image collections, bring out the best in their images, and make an impact from raw capture to creative output, all while maintaining the highest possible quality each step of the way.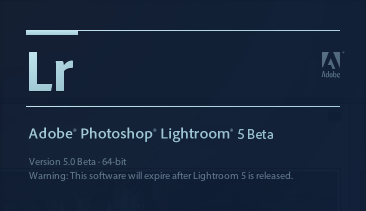 "The Lightroom team is proud to introduce the fifth major version of the product designed for and by photographers. We've been hard at work improving an application that's intended to be as easy to use as it is powerful. This release builds on the image quality improvements in Lightroom 4 to provide a truly complete workflow and imaging solution. We encour­age you to try the beta release and provide your feedback to the product team."
Available as a free public download for Windows and Mac, the Lightroom 5 beta is a limited-time preview of new features and capabilities that will be offered in the final release of LR5, expected in mid-2013 and available separately as well as part of the Creative Cloud.