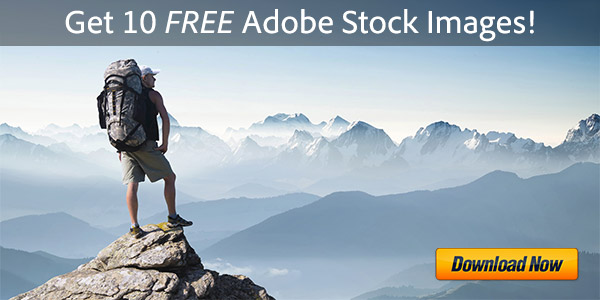 [UPDATE – Also see our new MAX 2019 Ticket Giveaway!]
Welcome Spring! In recent years we've given away over $23,000 worth of new Adobe software, so to kick off the new season right we're going to be giving away two brand new boxes: the Adobe CS6 Design & Web Premium Suite plus Photoshop CS6 – with a collective value of US$2,600 – and it's open worldwide!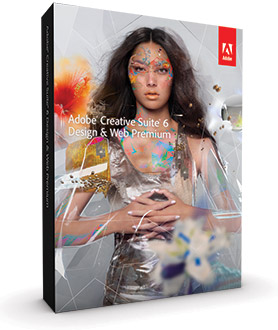 Creative Suite 6, Adobe's flagship product line, has been doing very well in recent months… Available standalone for instant download or as the centerpiece of the popular Creative Cloud offering, there are many key differences in this release compared to CS5 and earlier, includ­ing hundreds of new features added to all the applications, major performance improvements, user interface enhancements, and much more.
And now we're thrilled to give away new boxed copies of Adobe's two best-selling CS6 products to our terrific readers who have helped build our site to what it is today… Just check out our most read posts over the past four years to see what you've helped create!
The Design Suite sells for $1,899 / €1,837 / £1,509 and contains over $4,000 in individual tools, including the industry-leading Photoshop Extended, Dreamweaver, Illustrator, InDesign, Acrobat X Pro, Flash Pro, among others… (see the complete list of programs it contains) If you want to try it out first and install it on your computer, that's easy as the free trial is available for download for both Windows and Mac. All the tools (and much more) are also available through a free tryout of the Creative Cloud.
[UPDATE (May 6th) – The next release is announced! Learn more about new Adobe CC.]
Adobe has just now confirmed what's been going around as a rumor – that they will soon discontinue selling all boxed versions of Creative Suite 6 software…
Here it is direct from the company themselves:
… As Adobe continues to focus on delivering world-class innovation through Creative Cloud and digital fulfillment, we will be phasing out shrink-wrapped, boxed versions of Creative Suite. Electronic downloads for Creative Suite products will continue to be available as they are today …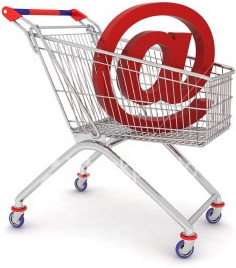 Now there's been some confusion about this, so we'll try to make it clearer: This news does not mean Adobe will stop selling any of the traditional CS products, only that you will no longer be able to buy them in the form of a shrinkwrapped box package, physically hand-delivered via mail, courier, or store. Customers can continue to download their purchases instantly as most already do, saving on both shipping costs and the environment.
Why is Adobe doing this? Besides not being green (discarded discs take 217 years to decompose), boxed software is static and costly to produce, manage, and deliver. In line with software industry trends, Adobe is focusing more on the Creative Cloud – which for an affordable membership rate, digitally delivers the entire Creative Suite and more to your desktop, and is always up-to-date with the latest upgrades.
[UPDATE (June 10th) – The Lightroom 5 final release is now available!]
Last week Adobe Lightroom 4 celebrated its first birthday – yes, it was released one year ago this month – and so this is usually around the time when people start asking: when will Photoshop Lightroom 5 be released, and what new features will be included in it?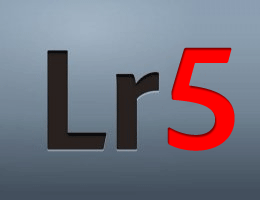 Adobe hasn't said, and has not given advance notice in the past. But as shown in the chart below, Lightroom has run an average of about 20 months between releases (ranging from 17 to 23 months). So if history is any measure, then moving forward twenty months from when version 4.0 came out could put Lightroom 5 shipping in the fall of 2013…
But there's more to the story. Every previous release of Lightroom has had at least one public beta period – and even all the dot-releases have had betas as well – so a beta release would generally be expected for Lightroom 5 too. These beta periods have lasted 2-3 months each. Adobe has not yet announced a Lightroom 5 beta, so it's reasonable to assume that we should be seeing one on Adobe Labs well before the official release of the product. In other words, don't expect (the final) Lightroom 5 for at least several months from now – or from the time the beta comes out.

Ever since it was announced seventeen months ago, Adobe made it clear that Creative Cloud was going to be a new way of purchasing their software, an avenue for anyone to use a complete collection of the most recent versions of all of their industry-leading creative tools with a set membership plan.
Last May the company rolled out the offering, and we've seen the Creative Cloud continuing to gain momentum – in fact, recently passing millions of members and signing up tens of thousands more every week… Meanwhile, the tradi­tional option of buying a one-time Creative Suite license has remained for those customers who prefer that path.
Since the launch, Adobe has issued numerous free updates to Creative Suite programs (as is customary), as well as several rounds of entirely new CS product features that are only available to Creative Cloud members: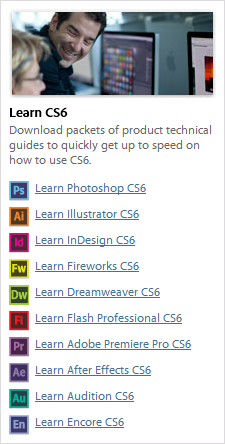 Creative Suite 6 and the Creative Cloud are the most powerful and sophisticated toolsets Adobe has ever released and so there is a lot of demand for training resources to learn how to best use these products…
Last month we posted details on over 30 hours of free video tutorials for CS6. But printed materials are also nice, to use side-by-side at your own pace. So how about a collection of free e-books to go along with those, which you can instantly download and learn from whenever you want?
There are 10 volumes of 169 chapters in total with over 1,000 pages for most CS6 products. Some tools receive more coverage than others, but the basics are reviewed for all. You can download in the ebooks in PDF format after signing in with your Adobe ID (which is easy to create if you don't already have one).
If you don't have the software yet, just download a free working trial for any CS6 product for Windows or Mac (or try the whole Creative Cloud) – then install, run, and start your training…
Here's how the files break out. Click on the title to download the e-book, or the trial to get the free product tryout. The book file sizes range from 4-10 MB each, so shouldn't take long to download. The contents of each volume are listed below the table: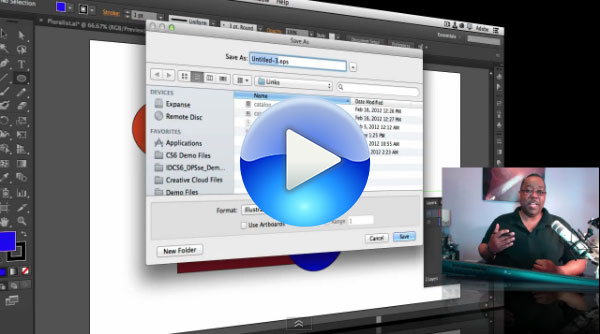 Adobe Evangelist Terry White has a great new training session out showing you how to get started achieving immediate and productive results using new Illustrator CS6… This 42-minute class covers all the basics and walks through how to accomplish the top 10 techniques that beginners always want to know how to do. Earlier Terry did similar introductory primers for Photoshop, Lightroom, and InDesign – and now it's Illustrator's turn.
Here's the overview:
[UPDATE – Confirmed: Adobe's new tools in the current CC release are able to export or backsave to older CS6 file formats.]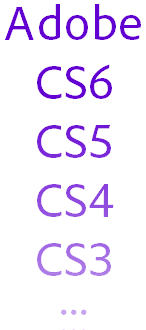 This is one of the top questions we get. Especially now that Adobe is releasing a new version of Creative Suite once per year – with each edition potentially bringing a different or expanded file format – customers want to know if their existing projects will easily carry forward with them when they upgrade, or if they will be able to save back to older formats for clients or colleagues who are still running an earlier version of the tools…
OK then, here's how it works. Generally, your new CS6 tools (including those in the Creative Cloud) will be able to open and use any and all earlier project and data files no problem (including CS3, CS4, CS5 and CS5.5 files), without any loss of information. In other words, all Adobe software is able to read or import file formats from previous versions of the same program – and it should happen automati­cally.
Going the other way, when wanting to use CS5 or older tools to open a file saved from a CS6 product, the answer is it depends… Let's take a look at the inter­operability for each application within the Creative Suite, then at the bottom we'll talk about some additional tips and best practices no matter what your situation.

[UPDATE – Also see our new MAX 2019 Ticket Giveaway!]
MAX 2013 – the big annual conference for all-things-Adobe – is coming up in just 3 months in Los Angeles, California… And continuing our long tradition of free Adobe giveaways, we've got one free and full conference pass (worth US$1,495) to give away, plus one $400-off ticket discount, both courtesy of our friends at Adobe Systems!
And great news: included together with that first prize pass — and in fact with all MAX 2013 full conference passes — is also an annual Creative Cloud membership for you (containing all fourteen CS6 Master Collection tools plus much more, and valued at $600) – or 12 months added to your account if you're already a Cloud member… You'll get immediate access to the latest products and exclusive features, plus an entire library of training videos. It's every­thing you need to create anything.
Install now: Get all new Adobe CC 2019 direct download links and free trials.

[UPDATE – See all of Adobe's current deals & discounts!]
After a couple of nice rounds of specials for the holidays, we thought Adobe's big sales might be over for while, but we were wrong… Adobe is slated to announce a surprise new set of global Valentine's and winter specials for the month of February and beyond.
The deals include saving up to 50% on Photoshop/Premiere Elements 11 purchases, a 30% discount on Lightroom 4, plus a big worldwide 60%-76% off Creative Cloud Education offer for students and teachers. Most of these promotions run in February and some into mid-March, and we have exclusive coupon codes linked below so you can get the lower prices. And stay tuned to this page for updates on new winter offers as they arrive.
Note that if you buy either Photoshop or any CS6 suite together with Adobe Lightroom, then you can actually get a larger 30% off Lightroom 4… (valid in all countries) In addition, all purchasers of Photoshop Elements 11 will also automatically receive a complimentary $20 Shutterfly gift card.
We've mentioned Adobe TV in the past, but it just keeps getting bigger and better… When Creative Suite 6 was released, they published a 15-hour series of new online tutorials – but have recently doubled this to over 30 hours now of free video training for all CS6 tools.
You'll learn the basics with Getting Started overviews plus What's New reviews by product experts, with 274 total chapters covering all major CS6 applications.
If you don't already have the programs installed on your computer but would like to get going today, you can easily down­load the free working trials for any CS6 product for Windows or Mac – then install, run, and start your training…
Acrobat is not listed below, but if you want to learn how to use that software then see these separate three hours for Acrobat X or two hours for Acrobat XI.
We've also linked below nearly two hours of sessions for the Creative Cloud, if decide to sign up for free membership there, or are already a member.
Install now: Get all new Adobe CC 2019 direct download links and free trials.
Lastly, if you also like learning in print, then don't miss this nice set of free new CS6 ebooks (over 1,000 pages). But here's how the video courses break out: