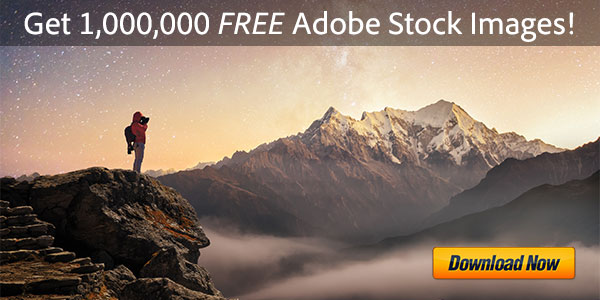 Adobe Photoshop CS5 Reviews and Ratings Roundup
So Adobe Photoshop CS5 is finally out in its official release, with over 100 new and enhanced features… What's the word out there so far? First, a quick summary of what's new:
◊ Photoshop CS5 delivers exceptional power and creative control with the next generation of advanced tools for outstanding image manipulation and superior compositing. It redefines image editing with a strong focus on photography, including breakthrough selection capabi­lities, content-aware fill options, state-of-the-art processing of raw images, advanced creation of High Dynamic Range (HDR) imagery, automated lens corrections, puppet warp technology, extraordinary new painting effects, and a sweeping range of workflow and performance enhancements that boost productivity.
◊ Photoshop CS5 Extended takes it even further, as a superset of tools and features made for professionals who want to push the boundaries of digital imaging. It delivers all the editing, compositing, and painting capabilities of Photoshop CS5 plus powerful new features for creat­ing stunning 3D artwork from selections, graphics, and type with direct control over lighting, materials, and meshes. See the complete differences between Standard vs. Extended.
And here's what the reviewers have to say about it:
"When was the last time software changed the way you think and see? Photoshop CS5 will."
— John Paul Caponigro, photographer
"Each new version of Photoshop has included many exciting enhancements, but Photoshop CS5 is the most amazing technological jump I've seen since I started using the software."
— Ira Block, Ira Block Photography
"The Content-Aware Fill feature in Photoshop CS5 got a wow from me when I first used it. It is very good at replacing areas where you would otherwise need to use more strokes and time to clone or heal out a distracting element in a photograph."
— Dianne Taylor-Misztela, TM Photo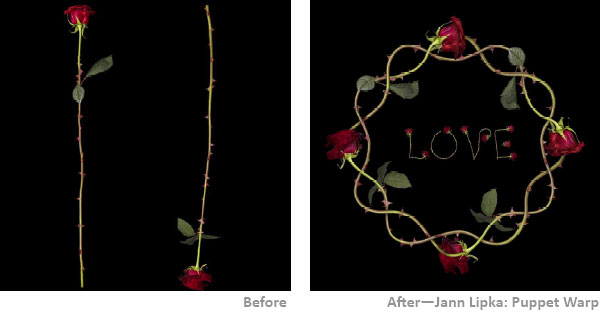 "The new Puppet Warp feature in Photoshop CS5 will be a great tool for making adjustments that so many times are needed to make images look more realistic than reality – like small changes in the position of arms and legs. This tool has a great potential within all compositing work and is a great complement to the Liquify and Transform tools."
— Jann Lipka, photographer
"The Edge Detection controls in Photoshop CS5 are at least twice as fast as the old tricks we used to use to remove an object from one background and place it on another. We can quickly make selections and then move on to the more creative work that our clients expect. This is Photoshop at its best!"
— Francisco Camberos, The Visionaire Group
"Content Aware Fill in Photoshop CS5 will save you hours, if not days, of retouching. It might even change the way you think about composing your images."
— John Paul Caponigro, photographer
"Adobe has always had the best 32-bit merging capabilities with the ability to merge raw files. With HDR Pro in Photoshop CS5, Adobe knocks it out of the park with really smart, anti-­ghost­ing and auto-­alignment technology."
— Colin Smith, founder, PhotoshopCAFE
"Seeing the new capabilities of Photoshop CS5 software had me immediately thinking about what I can do with them. New features like Puppet Warp and Content-Aware Fill make things that are difficult for me easy, and things that were impossible possible!"
— Stephen Marc, photographer
"The new Mixer Brush in Photoshop CS5 is a welcome advancement in the simulation of painterly brushwork. Expressive digital natural-media tools are quickly becoming an adjunct to photographic imagery, enabling a new visual vocabulary. Combined with the expert control over photographic imagery in Photoshop, the effect is like dipping your paintbrush into a photograph."
— John Derry, photographer
"The Bristle Tips feature in Photoshop CS5 and the Bristle Brush tool in Illustrator CS5 will make an immediate impact on the design world. Without a doubt, the amazing new brush stroke effects they create will be a staple in both student portfolios and the advertising industry."
— Kevin McMahon, graphic design and video production teacher
"Adobe Repoussé in Photoshop CS5 Extended will make my life so much easier, especially when I need to mix 3D elements with my 2D workflow. I can create 3D objects and 3D text inside Photoshop CS5 Extended using Adobe Repoussé instead of having to import artwork from a 3D application or emulate the effect using perspectives and vanishing points. This will save me so much time and help me add unique 3D elements to my work."
— Fabio Sasso, Zee Designs
"Adobe clearly knows where the future is going in terms of 3D integration into a graphic designer's workflow. With Adobe Repoussé in Photoshop CS5 Extended, graphic designers who make their money creating 2D logos can extend their capabilities to include transforming logo art into 3D objects for web and print, making them more valuable to their clients."
— Stephen Burns, Chromeallusion.com
"Whenever I'm photographing interiors, I'm always backed into a corner wishing I had another ten feet to work with. The new Lens Correction features in Photoshop CS5 provide me that extra perspective and allow me to present an image the way I saw it, not just the way the camera captured it."
— LaNola Stone, photographer
"Sending high resolution images over e-mail is always challenging. Adobe CS Review in Photoshop CS5 is incredibly helpful because I can look at images with my clients in real time – even in the middle of a shoot – so my clients get the shots they want every time."
— Theresa Raffetto, photographer
"The benefits of the customer-inspired productivity enhancements in Photoshop CS5 are exponential. Saving time adds up like compounding interest, and each time-saver yields a more efficient workflow, which yields more productivity, which ultimately yields better imagery and better business."
— Jerome Ferraro, photographer
---
Read more:

Share This
GET FREE ADOBE BOOKS
Sign up for our popular newsletter and we'll send you 30 great ebooks to learn all major Adobe tools at no cost!