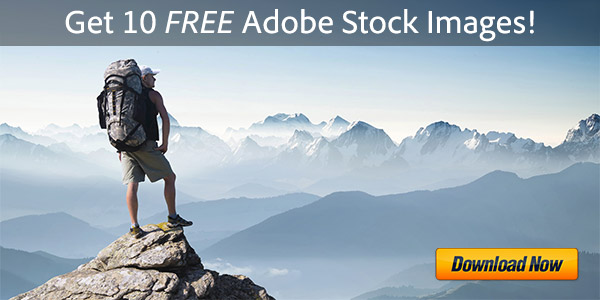 [UPDATE (April 2015) – The next major release of Adobe Acrobat – the new Acrobat DC – is now shipping… Download a free trial!]
It's been a while now since Acrobat X was released, and considering Adobe usually runs on two-year release schedules for this product, give or take, what does this imply for when Acrobat 11 (Pro/Standard/Reader) will be coming out?
That's the question of the season – along with, of course, whether the next version will be dubbed "Acrobat 11" or "Acrobat XI"…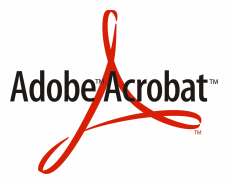 At present there is precious little public information out there to answer these questions. Our best estimate would be simply to go with the release dates for the past few revisions of Acrobat and then extrapolate.
Acrobat 8 came out on November 2, 2006 – Acrobat 9 arrived on June 25, 2008 – and Acrobat X began shipping on November 15th, 2010. So a bit of basic math would project the Acrobat 11 release date to be some­time in mid to late November 2012. Typically, Adobe would launch (or announce) the new product lineup a few weeks before that ship date.
But if you can't wait until release day to see (and try) it, then register your interest in a possible Acrobat XI public pre-release program. There are no guarantees on being accepted if/when it opens, but it's free and easy to sign up so it's worth a try. The application is open for Acrobat, Adobe Reader, or both. Adobe's goal with pre­release programs is to receive input on product usage and new features, plus learn about any early issues to help produce a tool that's better for everyone.
Judging by the amount of attention that Adobe's recent upgrade policy changes have been receiving, as well as our subsequent visitor poll on the company's model shift to the new "Creative Cloud," this is a big and important issue…
And while this cloud model is optional, two of the persistent questions so far have been: How are the Acrobat and Lightroom products affected by all of this?
Both of these tools have historically different release schedules from Creative Suite – and while Acrobat is included in the suites, Lightroom is not. Looking back, CS5.5 launched in May 2011, Acrobat X in November 2010, and Lightroom 3 in June 2010.
[See: When will Adobe CS6 be released? When is Lightroom 4 coming out?]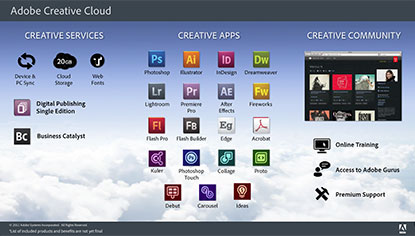 So first off, we can clarify: both Acrobat and Light­room are currently slated to be included in Adobe's Creative Cloud, at least according to this slide from a recent analyst presentation – although there is a disclaimer at the bottom which states, "list of included products [is] not yet final."
[UPDATE (January 25th) — Adobe now says that Lightroom will not be included initially, but is "planned for a future release."]
The next question then is, will either of these two popular standalone products be affected by Adobe's new upgrade policy?

It's been about a year since Acrobat X (10) was released, and given Adobe's typical two-year cycle with this product line, it will probably be another year before we see Acrobat 11 coming out… So in the meantime, we've put together a list of helpful questions and answers that have accumulated here and during sessions with Adobe.
Hopefully sharing this information below can help answer frequently-asked questions that you may also have about the product:
---
A:
No – though it works on 64-bit operating systems.
Q:
Is Acrobat X Pro fully compatible with Microsoft Windows 7 64-bit?
A:
Yes – and Acrobat X version 10.1 now supports Office 2010 64-bit.
Q:
Will there be a 64-bit version in the future?
A:
I'm sure – we're getting a lot of demand – no timetable though.
Q:
can Acrobat 9 be installed together with Acrobat X on one PC? If so, that's great news.
Q:
Can version 9 and X coexist on a Mac running OS 10.6?
A:
Yes. we're doing that at the moment!

[UPDATE (Nov. 2019) – Watch 120 hours of new training & tutorials from MAX 2019!]
Just back from Adobe MAX 2011 and it was sensational… The keynote presentations were larger than life and filled with news and demos of new Adobe software and initiatives. The hundreds of diverse product sessions were incredibly educational. The show floor was a buzzing activity of experts, partners, and vendors… And the renowned "MAX Bash" party did not disappoint.
But perhaps the best part for those who weren't there is the majority of the sessions were captured on video and are now offered online for free… In other words, pick your favorite Adobe product(s) and you can learn the latest tips, tricks, and techniques from the top instructors in the field from the comfort of your desktop. There are three major tracks below (Design, Develop, and Envision) with scores of different topics; most sessions are about an hour long and the collection runs to over 160 hours of video in total.
[UPDATE (April 11th) – Adobe CS5.5 is out!]
We just got confirmation from Adobe that a "mid-cycle release" of Creative Suite 5 will be out later this year, perhaps in the coming months.
The definitive word came from a conference call on Tuesday afternoon with financial analysts, where the Adobe CEO Shantanu Narayen stated:
We will continue to expand our content authoring offerings by providing a mid-cycle release to CS5.
[ Read the full transcript here ]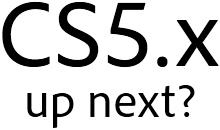 We've known for some time now (see our October piece) that a "dot release" of Creative Suite 5 would be coming and due to incorporate the new version of Acrobat X Pro – similarly to how CS2 and CS3 had mid-cycle upgrades for that exact reason…
But here Adobe has been working quite a bit harder and longer, with no "CS5.3" at the November ship date of Acrobat X… So instead, we have clear indications of a larger upgrade in store – and here's what's going to be in it:

We've previously featured over 17 hours of free video tutorials for Creative Suite 5, plus three hours for Lightroom 3 – so here's a brand new set for the recently-released Adobe Acrobat X Pro & Standard… In the free courses below, product experts share how to get started, the basics of the software, overviews of major new features, how to use key tools and functions, plus their favorite tips and most useful techniques. In total, there are three courses with 3½ hours of free content, spanning over 57 separate chapters.
If you need a copy of Acrobat X Pro to get going, you can just download a free 30-day trial.
It's been almost a month now since Adobe Acrobat X was officially released, so let's take a look at what the reviews out there are saying…
In our earlier article on the differences between Acrobat X and earlier versions, we covered what PC Magazine wrote: the new software is "massively improved" and "faster and more powerful than ever," with "finally a lucid, up-to-date interface" and "terrific corporate and automation features, including high-quality exports to Word and Excel documents." Their review gives Acrobat X a rating of 4½ stars and concludes it is "the most powerful, flexible, and best-designed PDF software ever written," and "a giant step forward, and an essential upgrade for anyone who creates or manages PDFs." And About.com rates the product 5 stars.
How about the end-users out there – how is Acrobat X being received? Here's a quick video:

[UPDATE (May 2020) – These links still work to download the old Acrobat X or Acrobat 9 trials. We also now have the all-new Acrobat DC 2020 Direct Download Links!]
Adobe Acrobat X has just been released! And continuing in our tradition of providing the direct download links for major Adobe products such as Creative Cloud, CS6, Captivate 11, and Elements 2020, below you'll find the direct links for the brand new Acrobat X (10)… We also have added the direct links for the previous versions Acrobat 9 and Acrobat 8 as well, in case you also need them for any reason.
The links given below go to the authentic and secure files residing on Adobe's servers, are guaranteed genuine and will not change. They are especially useful when you are unable to download Adobe's software via other means – often due to difficulties with the Akamai Down­load Manager (the Adobe DLM). Here it's open and you can just use your browser, or another download manager of your choice.
The links are listed below. For Windows, the Acrobat X Pro download is in the form of a single .exe file, and for Mac OS it's a single .dmg file. There is no actual trial version of Acrobat X Standard available for any platform, but Pro includes all Standard features – so you can try out Pro for free and then decide which version you want at the time of purchase. Languages offered here are English, French/Français and German/Deutsch.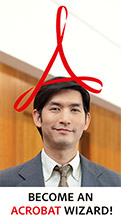 Every couple of years when Adobe puts out a full new release of Acrobat, there are a few different editions to choose from and new features to study to decide which of them you're going to get… This year is no different – the Acrobat X (10) family is available in the form of the free Reader, the familiar Standard and Pro, and a brand new Suite edition that bundles Acrobat Pro together with Photoshop, Captivate, and three other Adobe products in a package to deliver complete business communications.
Conspicuously absent is the "Pro Extended" edition from version 9, which used to be called Acrobat 3D. What happened to Pro Extended? The answer:
Adobe's big annual user conference MAX has been going on this week and you can watch all the keynotes and hundreds of sessions free, online, and on-demand – but one of the best bits was the assortment of parody commercials that highlighted yesterday's keynote, User Experience: The Next Generation.
Some of these were truly hilarious and we've put together a reel of the best ones below. Perhaps the funniest of the 10-minute collection is the first one about new Adobe Acrobat X, but we'll let you decide… Here's the playlist:
AcrobatWOW!
Go Away Spray
Save the Users
Geico Upgrade
Catalyst Perfume
ColdFusion Lawyer
"I Code in Flex"
Johnny Encore
Which one was your favorite? Share your vote and thoughts below…