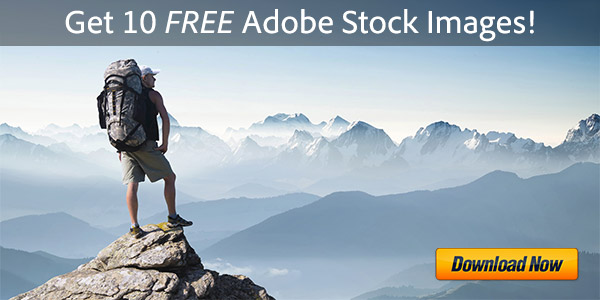 Happy second birthday Acrobat 9!
Yes, it's true – two years ago today Adobe officially released Acrobat 9:
Adobe Acrobat 9 Software Now Available

New Version Receives Accolades for PDF Portfolios, Real-time Capabilities and Support for Adobe Flash Technology

SAN JOSE, Calif. — June 25, 2008 — Adobe Systems today announced the immediate availability of Adobe® Acrobat® 9 software, a significant upgrade that transforms the process of creating and sharing electronic documents… [continues]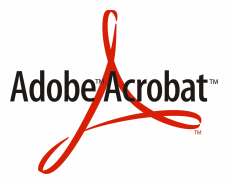 So considering Adobe usually runs on two-year product release schedules, give or take, what does this imply for when Acrobat 10 will be coming out?
In early May, we reported here that "Acrobat 10 is going to launch in the second half of this year" – but now we have more precise information…
This week Adobe's CEO gave a presentation and Q&A to financial analysts in which he talked about CS5, Acrobat, and business in general. He said some great things, and here are the highlights for when Acrobat 10 will be avail­able and its new features:
Read more…
[UPDATE – See all of Adobe's current deals & discounts!]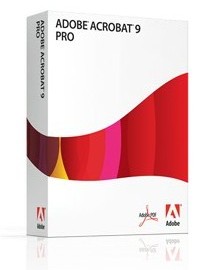 We have a new voucher to save $10/€10/£10 on Acrobat Pro or Acrobat Pro Extended (full or upgrades) with coupon code: prodesigntools. Just enter this promotion code after adding the product to your shopping cart at the Adobe Store for the discount to activate.
This special offer is available in the U.S., Canada, U.K., Australia/NZ, and throughout Western Europe – save $10 in the US and Canada; save €10 in France, Germany, Ireland, Belgium, Netherlands, Luxembourg, Austria, Portugal, Spain, Italy and Finland; save £10 in the UK; save A$10 in Australia; save CHF 10 in Switzerland; save DKK 100 in Denmark; save NOK 100 in Norway; and save SEK 100 in Sweden.
This promo code is valid until July 21, 2010, in Adobe Commercial stores only (not Education or Volume).
Since we started offering the direct download links for all CS5 product trials last week, there have been some inquiries on Acrobat's absence from Adobe's suite downloads, and it also seems to be a common question out there on the Net…
Acrobat 9.3 Pro is the version that is officially part of Creative Suite 5, but it is not included in the trial versions of any of Adobe's CS5 suites… So if you would like it, Acrobat Pro must be down­loaded separately (in English, French, German, or Japanese), with its own 30-day trial period – although note that Adobe offers an Acrobat 9 trial for Windows only.
If you decide to convert your trial and purchase any CS5 suite edition on either Windows or Mac (except for Production Premium), you will receive a full working copy of Acrobat 9 Pro. Please note – very important – you need (and should make sure to receive) a separate serial number from Adobe for Acrobat 9 Pro – the main CS5 key you get for the rest of the suite will not work for Acrobat.
So, why did Adobe separate Acrobat 9 from the rest of the CS5 suite, for trials and activation? We suspect it's because Acrobat 9 will be celebrating its second birthday soon and the release of Acrobat 10 is due out later this year – and so by creating separate packages and license keys, it will make it much easier to swap the new version of Acrobat into Creative Suite 5 when it arrives…
At that point we'll probably see a point release of CS5 that includes the new Acrobat 10, say for example Creative Suite 5.3 (similarly to how CS3 became CS3.3 when Acrobat 9 was announced and incorporated in June 2008) – and current CS5 users will easily be able to upgrade if desired.
[UPDATE (November 15th) – The new release of Acrobat X is out! Download a free trial, or find out more about the upcoming CS5.5 point release…]

Did you know that people spend over $7 billion each year printing, faxing, and overnighting documents just because a signature is needed? Adobe has just introduced a free solution aiming to crush those expenses… It's called Adobe eSignatures™ and it's live now, a new online service allowing you to electronically sign contracts, NDAs – any Acrobat PDF document that requires a signature.
If you already have an Adobe.com ID or login, you're good to go – just sign in and start signing (electronically)! If you don't yet have an Adobe ID, just take a minute to create one; it's easy and free. Then it's a very simple guided process that allows you to upload your document, enter the email address(es) for all parties, and click to sign. You don't need any special tokens or smartcards. Once signed, the final eSignatures document is certified by Adobe to ensure that no one has modified it, providing an authentic copy that is protected against alterations. And it's entirely legal, valid, and lawfully accepted, being used to sign everything from real estate and sales contracts to judicial orders.
Adobe actually has a lot of experience in this area, with a big, well-established business pro­viding a highly-secure digital signature capability into large banks, the military and a number of governments. In fact, the first digitally-signed judicial order was executed using Adobe technology, and the FY 2011 U.S. Federal Budget was electronically certified using the same technology that underlies eSignatures. They've been a market leader in digital signatures for over a decade, and are now extending this service out to the rest of the world for everyday documents… (Read how it works.)
Did we mention it's free?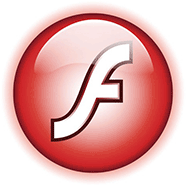 At a west coast investor conference Monday, Adobe Chief Financial Officer Mark Garrett said he doesn't see an impact to Creative Suite 5 adoption from the recent moves by Apple to restrict Flash development for the iPad and iPhone. And Adobe Investor Relations VP Mike Saviage asserted that HTML5 is still in its formative stages but Adobe will lead the pack for tools when it's ready.
Highlights from the 25-minute presentation are transcribed and excerpted here:
I'm sure you read the papers – there's a lot of press around Flash, but there's actually also a lot of momentum with Flash as well, moving from PC to non-PC devices. We've announced that Flash Player 10.1, which is shipping soon, will be supported by 19 out of the top 20 smartphone manufacturers, so we're going to be on virtually every smart­phone out there. We're very excited about Flash 10.1 and think it's going to be a great, compelling experience for customers and a big product launch here for Adobe.

There are roughly 1.3 billion devices in the world that already have Flash in some form on mobile handsets. We think there's 3.5 million Flash designers and developers in the world, a number that grew 59% last year over 2008. You're going to see Flash 10.1 first on Android devices, but we're working closely with companies like RIM for BlackBerry, Palm/HP, and others to bring that same capability to their devices.

Obviously the bar has been set by Apple with their devices, and everybody's racing to either hit that bar or to exceed it – and every one of them is using Adobe as a differen­tiation because of the prevalence of Flash in the world and how people use it to create rich, engaging experiences – video being only one aspect of why Flash is used in the world. We're on track to ship 10.1 imminently – you'll see it at Google I/O, and in the second half of this year you're going to start to see a lot of devices shipping with the code we're going to deliver to handset manufacturers in the coming weeks.
[UPDATE – See all of Adobe's current deals & discounts!]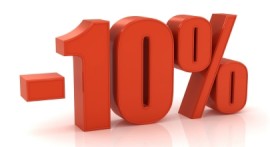 Adobe has a new voucher code: Use adobe10 to save 10% on all products in the Commercial Store in Europe, from now until March 17th 10th… (Update – Adobe has just notified us this offer was so overly successful that they had to expire it early – our apologies!) The code should be entered at time of checkout to receive the discount in the United Kingdom, Germany, France, and elsewhere in the EU.
Another new offer, valid worldwide, is save $20 (£13/€17) instantly when you purchase Photoshop Elements with Acrobat. This discount is in addition to the existing $20 Mail-in Rebate for Photoshop Elements products. See our quick take on Elements 8 here.

Lastly, Adobe has extended the deal for purchasing multiple copies of Adobe Acrobat – buy four, get one free – until April 23, 2010. So that translates into savings of up to US$449 when you sign up for the easy new online Volume Licensing Program with Adobe Acrobat software. Note that Adobe has just rechristened their volume licensing store to be called the Adobe Business Store, and this offer also works in both North America and Europe.