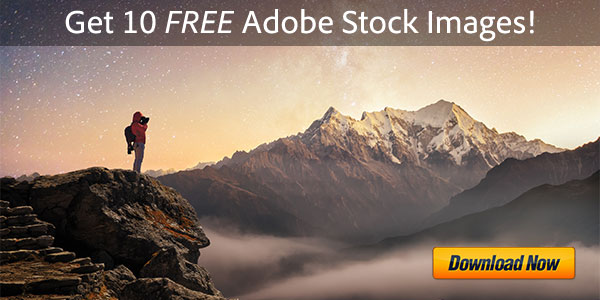 Here's a very helpful resource out from James Wamser – a complete reference to all versions and features of Adobe Illustrator from CS6 to CC 2019… Similar to his InDesign and Photoshop handbooks, it's called the Adobe Illustrator New Features Guide: From CS6 to CC – and this 38-page ebook is available for free download now: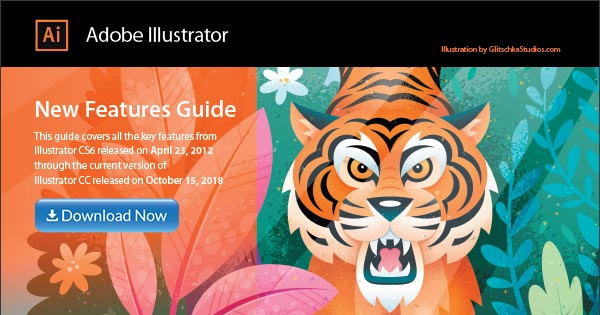 Seven years ago, Adobe acquired Behance – the leading online community and social media plat­form for creative professionals, which is often referred to as "The LinkedIn for Creatives." Back then, Behance had about 1 million members. Since that time, with Behance's inclusion into Creative Cloud (even with the free level), growth and participation have exploded – and the Behance community now boasts over 18 million members receiving 70 million project views per month.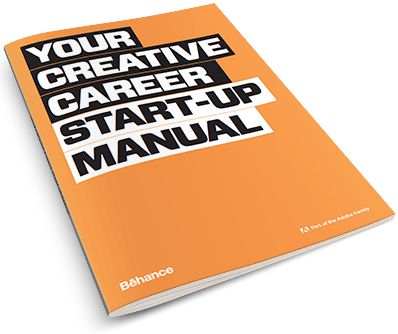 With Behance, you can easily upload your photo­graphs, projects, or portfolios and gain a fantastic way to showcase, share, and get exposure for your work as well as receive feedback from your creative peers, and get inspired for future work. You can publish many types of media such as images, text, illustrations, video and audio, and follow statistics on how many views your projects are getting, and potentially make money. There's even a helpful job list for creatives and freelancers, with hundreds of employment opportunities.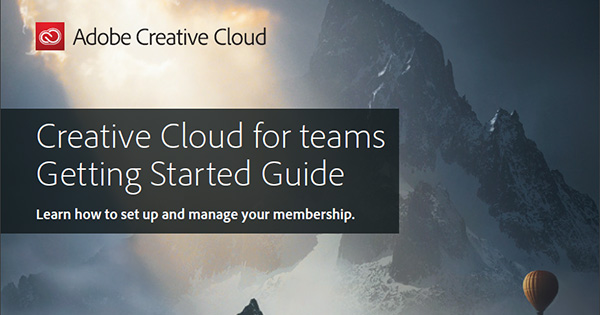 If you've already purchased or are considering buying Adobe's Creative Cloud for Teams, then the free downloadable PDF guide (plus videos) below will help you learn how to best use the group and licensing management tools that come with this plan.
Here's the brand new edition of a very handy resource from James Wamser – a complete reference to all versions and features of Adobe Photoshop from CS1 to CC 2019… Similar to his InDesign and Illustrator handbooks, it's called the Adobe Photoshop New Features Guide: From CS to CC – and this 97-page ebook is available for free download now: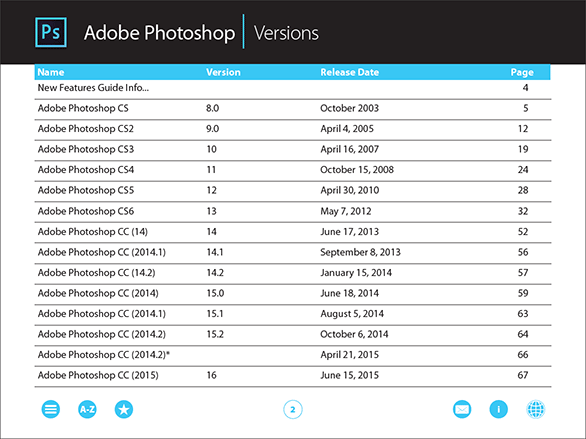 With the continuing popularity of Adobe's Creative Cloud Photography Plan where anybody can get both Photoshop CC and Lightroom CC for just 10 bucks a month, we've had some readers asking us the best ways to learn these two top imaging tools…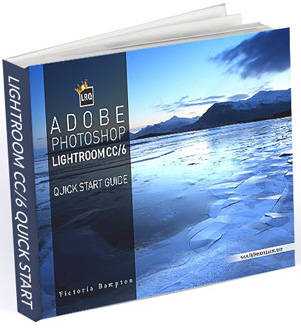 We always mention about the free video tutorials on Adobe TV, as well as the super­lative, compre­hensive courses offered on Lynda.com – but we can also recom­mend two new terrifi­cally helpful ebooks that you can work through step-by-step at your own pace. And fortu­nately, both books are completely free.
The first is the Adobe CC/CS6 Design Basics book that we've featured before on this site, which is 200+ pages taking you through the core essentials of Photoshop CC, Illustrator CC, and InDesign CC.
The second book is Victoria Bampton's excellent Lightroom Quick Start Guide, just out in a new 79-page edition which tells you every­thing you need to know to get going with Lightroom from the ground up.
The 2015 edition of the Creative Cloud is the most powerful and versatile toolset Adobe has ever produced and we're seeing a lot of demand for good training resources to learn how to best use this fast-growing product…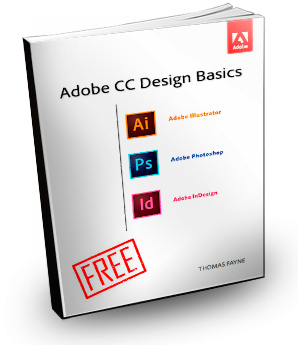 A while back, we posted details on over 1,000 pages of free ebooks for CS6. But if you're just getting started with the core CC 2015 design tools, what's better than a step-by-step book that will teach you the essentials of Photoshop, Illustrator, and InDesign from the ground up?
Fortunately there's a very helpful new book you can download that will teach you all of this for free, courtesy of author Professor Thomas Payne… The way the book does this is by intro­ducing and explain­ing the tools in a logical way that builds upon what is previ­ously learned. These applica­tions present a vast array of buttons and gadgets that can be over­whelming to the new user. This book makes sense of it all, not showing how every­thing works, but instead giving a found­ation and a path to learn about all those controls and what they can do for you.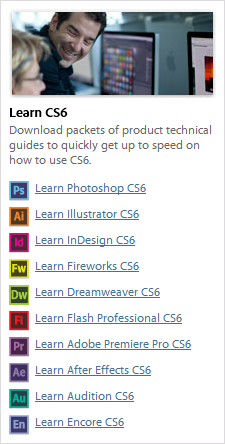 Creative Suite 6 and the Creative Cloud are the most powerful and sophisticated toolsets Adobe has ever released and so there is a lot of demand for training resources to learn how to best use these products…
Last month we posted details on over 30 hours of free video tutorials for CS6. But printed materials are also nice, to use side-by-side at your own pace. So how about a collection of free e-books to go along with those, which you can instantly download and learn from whenever you want?
There are 10 volumes of 169 chapters in total with over 1,000 pages for most CS6 products. Some tools receive more coverage than others, but the basics are reviewed for all. You can download in the ebooks in PDF format after signing in with your Adobe ID (which is easy to create if you don't already have one).
If you don't have the software yet, just download a free working trial for any CS6 product for Windows or Mac (or try the whole Creative Cloud) – then install, run, and start your training…
Here's how the files break out. Click on the title to download the e-book, or the trial to get the free product tryout. The book file sizes range from 4-10 MB each, so shouldn't take long to download. The contents of each volume are listed below the table: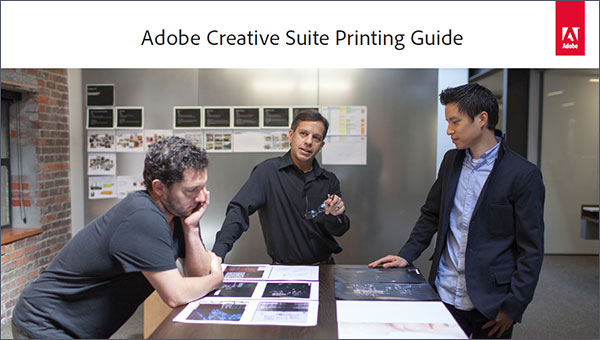 Adobe has made available an excellent resource that's now updated for CS6 (and CC) – a free printing handbook in the form of a 149-page downloadable e-book: The Adobe Creative Suite 6 Printing Guide. Earlier editions of this book have been out for previous releases (see the older CS5.x, CS4 and CS3 links below), but now this is fully refreshed and upgraded for the most recent versions of the products.
[UPDATE (Sept. 2015) – Elements 14 is here! These books still work for the new version.]
Just out and completely free! Download the new Adobe Photoshop Elements 11 Guide and Premiere Elements 11 Guide ebooks, together containing 22 chapters and 185 pages of visual tutorials and feature how-to's, and both 100% gratis for personal use…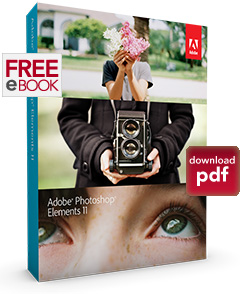 These e-books are great overviews and introductions to the Elements 11 tools, and cover a good deal of helpful material for getting started with the products or picking up more skills and techniques if you're already familiar. Each volume is a collection of techni­cal lessons for learning how to best use the popular programs.
The downloads are 7.5 MB (PSE) and 5.5 MB (PRE) in size, in PDF format (get the free and better Adobe Reader XI, if you haven't done so yet). All you need to do to activate the ebook downloads is sign in with your Adobe ID (which is easy to create if you haven't already got one).
If you don't yet own Elements 11, just download the fully-working trial from Adobe to run it for free for 30 days. Some of the training in the book will be relevant for older versions of Elements as well, although if you need them we've also got older ebooks for Elements 9/10.
Summer is coming and school will be out soon… But if you want to take the break as an oppor­tunity to learn new skills, did you know that Adobe offers free full-year curriculums on print, web, and video design? The three extensive, project-based courses are downloadable to anyone for building career and communica­tion expertise using industry-leading tools, although naturally you can go at your own speed. The programs include presentations, technical guides, project guidelines, reproducible student materials and select media assets, and each project builds on lessons learned previously. Time-saving new features in CS6 are high­lighted within the 2,400+ pages of total content.

Adobe collaborated with a community of educators across the US and UK to develop the appropriate depth and breadth of each project. Additionally, Adobe co-developed the classes with the International Society of Technology Education (ISTE) to create standards-aligned, career-track, course materials that focus on the major fields below. They are recommended for use when preparing for Adobe certification (Adobe Certified Associate, or ACA).