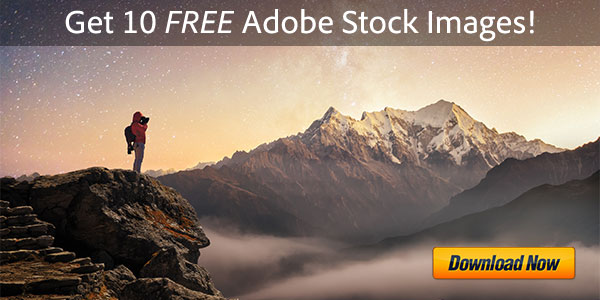 [UPDATE (May 3, 2011) – The CS6 Academic Editions are out, and savings are still 80%!]
If you're a student or teacher in some capacity, chances are you can now score eye-popping savings on your favorite Adobe products…
Adobe has recently announced a new policy of student pricing that gives 80% (!) off normal prices. And even teachers and professors can still get up to a healthy 70% off most software.
For example, try Creative Suite 4 Web Premium – an eight-product package with $3,842 of total value that normally goes for $1,699, but for students – only $349. Or CS4 Design Standard – normally $1,399 for the suite, but for students – just $299! Heck, just the regular cost of Photoshop alone is $700 or more…
Speaking of Photoshop, if you want just Photoshop CS4 Extended by itself, it's $199 for higher ed (instead of $999). Or try Dreamweaver, Acrobat, Lightroom, Elements, etc. – all at a fraction of their standard prices.
Such deep discounts couldn't come at a better time… Check them out at Adobe's official Education Store, or follow the clipped image below.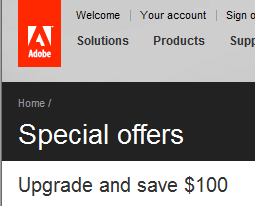 Were you aware there's a place you can go anytime 24×7 that will always show you (most of) the latest and up-to-date specials running for Adobe products?
There is. Here is the current special offers page for North America and here it is for the United Kingdom. There's also pages for Germany and France. More may be coming in the future.
Typical deals are like 10-20-30% off, or anywhere from a $25-$200 discount, or maybe a free book with purchase, depending on what's running… In recent months there have been coupon savings on the different suite editions, Photoshop, Acrobat, Dreamweaver, Lightroom, Illustrator, InDesign, Flash Pro, and Elements. The promos are always changing, so feel free to check back for updates.