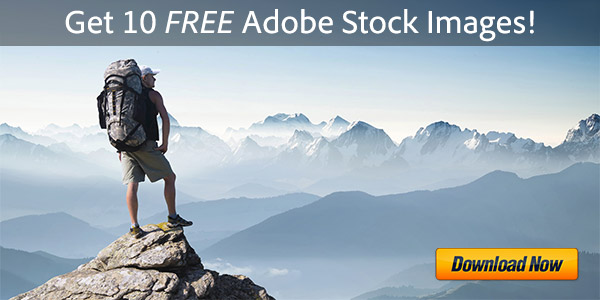 We've seen a few sneak peeks already of what Adobe's working on now in Photoshop – but this new one is the best to date, it's pretty incredible… They don't say which release these capabilities could make it in (or when), but presumably it's Photoshop CS6.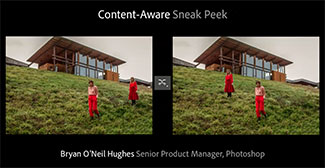 This new demonstration takes the much-praised concept of Content-Aware Fill that was introduced in Creative Suite 5 and carries it much further with new Content-Aware Move, Extend, and Patch tool features. It's hard to explain but you can see how it works with the 2½ minute video below.
Last month we actually put together a guide to getting the best results with Photoshop CS5's Content-Aware Fill, but these new tools clearly make the work much faster, simpler, and more flexible… and dare we say magical (see the "before and after" screengrabs below the video).
See more advanced features of Photoshop Content-Aware technology. Straight from Photoshop Senior Product Manager Bryan O'Neil Hughes, this video shares how to seamlessly move, extend, remove, or patch an object from an image.
Last month Adobe quietly revealed a first look at Photoshop CS6, which was received with hundreds of thousands of views… And now we have second and third looks, new sneak peeks which focus on performance gains and vector improvements (with dashed and dotted lines).

As images grow larger and larger in resolution and file size, even simple actions such as saving your files can slow down productivity – which has been a point of interest in Photoshop CS5. In this preview, a smooth and oft-requested Background Save capability is introduced allowing you to fully continue working while all file saving takes place in the background, regardless of size or compression.
Large images also slow down functions like Liquify… In the video, a 100MB photograph lags when loading and editing in Photoshop CS5. Now this new Photoshop (CS6 we presume) uses the Graphics Processing Unit (GPU) to greater effect to bring real-time loading and editing responsiveness. See how much faster and crisper the Liquify filter works, enabling effectively unlimited brush sizes:
[UPDATE (May 7th) – Here it is, Creative Suite 6 has been released!]
Late last week we received these two inquiries via our Contact page:
"Could you please provide a proposed release date for CS6 Design Premium software? I can't see anywhere on your site where this is mentioned except for the U-turn regarding upgrade policy from earlier versions."
"I have a budget meeting tomorrow and need to know the approximate release date and projected cost of the CS5 to CS6 Master Collection Suite upgrade."
---
So, this is something people really want to know now. And we have written about it before, giving clues in posts here as far back as March and July of last year…
But it's clearly time for an update.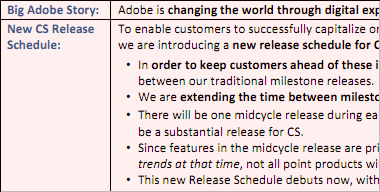 Even today, we wish we could give you exact dates and numbers for those questions, but Adobe hasn't publicly disclosed that information – and likely won't until CS6 is launched… However, we can make a best estimate of the possible timing for the Creative Suite 6 release window.
On Adobe's site now there is a document referencing the new CS Release Schedule. Here are a few of the key elements contained within this Message Summary:
[UPDATE (May 2013) – CS4 and CS3 users no longer receive upgrade discounts to CS6, but to the new Adobe CC release instead.]
Two months ago Adobe made a major change in the Creative Suite upgrade policy that had been in place since CS3 came out in April 2007…
Had you heard about it? If not, here's what they said on the new upgrade policy for CS6…
In a nutshell, Adobe said only customers running Creative Suite 5 products would be eligible for discounted upgrade pricing to the new CS6 when it comes out.
Customers spoke up and reaction to the change was pretty unfavorable across the web… Results from our own poll here showed a striking 85% against the move including the company's related business model changes to the Creative Cloud.
---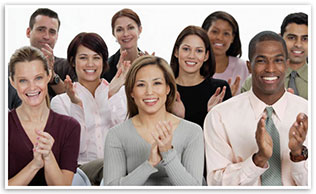 And now, in a stunning turnabout, Adobe says they have been listening and are backing off the new policy, in response to customer feedback…
Yes, it's true – and just as we were one of the first to break the original story, we're back now with the good news that the older Creative Suite versions like CS3 and CS4 will indeed be able to get upgrade discounts to CS6 in the future.
Here it is from our Adobe Partner Update:
[UPDATE (March 6th) – The Lightroom 4 final release is now shipping!]
NEWS FLASH – Adobe has just announced a free public beta release of the eagerly-anticipated Photoshop Lightroom 4, with new tools and advancements to enhance and share your digital photograph library: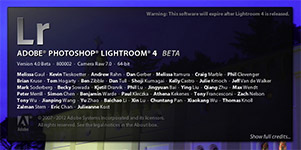 "Available as a free public download from Adobe Labs for Windows and Mac, the Lightroom 4 beta is a preview of new features and capabilities that will be offered in the final release of LR4, expected in early 2012.
The beta features refined technology for superior shadow and highlight processing, expanded management capabilities including enhanced DSLR video support and the ability to create beautiful photo books from within Lightroom. Adobe encourages photographers to try the beta release and provide feedback to the product team."
The news comes six years to the day from the very first beta release of Lightroom 1 on January 9, 2006, where it all started… Lightroom is Adobe's digital photography workflow solution helping amateur and professional photographers quickly import, manage, enhance and showcase their images.
And great news – some long-requested new features are here now in LR4…

[UPDATE – See all of Adobe's current deals & discounts!]
Adobe has just extended their popular current offer for all customers to save an additional 20% off the regularly-discounted upgrade price when you move up to CS5.5 (to either a suite or an individual product) from any earlier qualifying Adobe tool listed below.
This special was set to expire at year-end but has now been extended into March 2012 and continues to be available worldwide, with no coupon or promotion code required. It's valid for upgrading to all the latest CS5.5 versions, and also includes Photoshop CS5.1 and Illustrator CS5 as well.
The additional time comes following Adobe's recent news of a major change in upgrade policy whereby only users with CS5.5 or CS5.0 would qualify for upgrade pricing to CS6 when it is released.
The new expiration dates for the additional 20% off upgrade savings are:
North American Store: Extended through March 15, 2012.
European Stores: Extended through 15 March 2012.
Australia/NZ + Asia: Extended through 15 March 2012.
Judging by the amount of attention that Adobe's recent upgrade policy changes have been receiving, as well as our subsequent visitor poll on the company's model shift to the new "Creative Cloud," this is a big and important issue…
And while this cloud model is optional, two of the persistent questions so far have been: How are the Acrobat and Lightroom products affected by all of this?
Both of these tools have historically different release schedules from Creative Suite – and while Acrobat is included in the suites, Lightroom is not. Looking back, CS5.5 launched in May 2011, Acrobat X in November 2010, and Lightroom 3 in June 2010.
[See: When will Adobe CS6 be released? When is Lightroom 4 coming out?]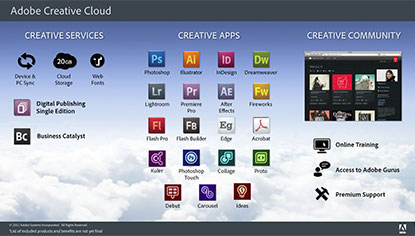 So first off, we can clarify: both Acrobat and Light­room are currently slated to be included in Adobe's Creative Cloud, at least according to this slide from a recent analyst presentation – although there is a disclaimer at the bottom which states, "list of included products [is] not yet final."
[UPDATE (January 25th) — Adobe now says that Lightroom will not be included initially, but is "planned for a future release."]
The next question then is, will either of these two popular standalone products be affected by Adobe's new upgrade policy?
[UPDATE (May 2013) – CS4 and CS3 users no longer receive upgrade discounts to CS6, but to the new Adobe CC release instead.]
[UPDATE (January 2012) – Adobe has listened to customers and just reversed this change! CS3, CS4, & CS5 are all good for upgrade to CS6 now.]
Earlier this month Adobe made a major change in the Creative Suite upgrade policy that has been in place since CS3 came out in April 2007…
Have you heard about it yet? If not, you might want to read the new upgrade policy for CS6.
Also helpful: see Adobe's planned new business model, a membership-based Creative Cloud.
---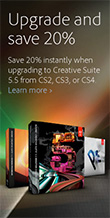 OK, all caught up? Good. So, how will these changes affect you?
First off, for anybody currently running the latest major release, Creative Suite 5 (either 5.0, 5.1, or 5.5), you're fine. You will not be affected by this revision, and will be eligible for the discounted pricing on upgrades when CS6 comes out.
For everyone else, if you're still running older versions – like CS2, CS3, or CS4 – when CS6 releases, you wouldn't qualify for that upgrade price break. And customer reaction on this point has been understandibly unfavorable.
Adobe is trying to mitigate the impact of this change by offering an extra 20% off all CS5.5 upgrades worldwide until the end of the year the extended date of March 15, 2012 (see banner).
But in trying to figure out what this means for everybody, it might be helpful to first take a step back with the Creative Suite release history and expected future schedule… Here's how the big picture looks:
[UPDATE (January 11th, 2012) – Adobe has listened to customers and just reversed this change! CS3, CS4, & CS5 are all good for upgrade to CS6 now.]
HUGE breaking news out from Adobe, regarding substantial changes in upgrade pricing and policies for their very popular Creative Suite software…

For several years, the company has offered a "three-versions-back" upgrade policy – meaning anyone who owned a prior CS product up to three major versions back would be eligible for discounted upgrade pricing when moving up to the latest release.
Meaning, if you've got CS2, CS3, or CS4 – either a full suite or an individual point product like Photoshop – you can receive price reductions of up to 80% when upgrading to CS5.5.
Adobe now says that will be ending – the policy is going to shift dramatically, worldwide.
Starting in 2012 when CS6 comes out, this will be changing to a "one-version-back" plan – meaning to receive a price break when upgrading to CS6, you need to already be on some flavor of Creative Suite 5 – either CS5 or CS5.5.
So, what does this mean for anybody still running CS2, CS3, or CS4 at that time? Basically, if you want to upgrade later or have been waiting for CS6 to do so, it would cost you full price… To receive a discount from older versions, you'd need to upgrade to CS5 before CS6 ships.
Here it is straight from Adobe's "Conversations" Blog: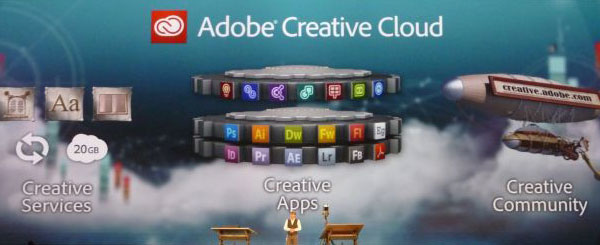 Arguably the biggest announcement to come out of the annual Adobe MAX Conference last month was the unveiling of the Adobe Creative Cloud…
It was the major focus of the first day's keynote address, and then different components of it were covered in greater detail in a number of the later educational sessions.
What Is the Creative Cloud?
Adobe CTO Kevin Lynch describes it as an optional membership-based program formed of three pillars: Creative Services, Creative Community, and Creative Applications.