[UPDATE (Jan. 2017) – Adobe just stopped selling CS6 entirely – here's why.]
Yes – Adobe CS6 has just been announced with all the details… Pretty much on the time­frame we forecast, you can learn about and order any of the new products or suite editions, or even download the free CS6 trials. An on-demand video of the global Creative Suite 6 Launch Event is also now available. Adobe calls this "a huge release, our best ever," so let's take a closer look…
CS6 arrives one year following CS5.5 and two years after CS5. Photoshop and Illustrator did not get CS5.5 versions, so both of these tools have received very significant upgrades for CS6. But all the individual applications, including InDesign, Dreamweaver and the video tools, are receiving additional features, enhanced functionality, updated technologies, and/or solid performance boosts with Creative Suite 6. There are also two new products: Prelude CS6 and SpeedGrade CS6; plus the Design Premium and Web Premium suites have been combined into one (see how these fit into the Product Matrix).
Generally speaking though, the configurations and prices are similar for CS6 as compared to CS5. Overall we present some highlights here, but see our two companion "what's new" articles for: (1) an overview of the key differences between CS6 vs. CS5.5, including what's been added and what's been taken away, and (2) a detailed product-by-product review of the significant new features and enhance­ments in CS6.
Special: Legally download dozens of free Adobe books for a limited time!
CS6 Pricing, Upgrades, Availability, and Requirements
The CS6 Price Sheet shows the complete pricing for the full versions in major geographies and currencies.  The cost to upgrade from CS5.5 to CS6 ranges from $45-$149 for the individual point products, and $275-$525 for the suites. In the U.S., CS6 pricing across the board remains roughly in line with what it was for CS5, with slight cost increases or decreases for some paths – while pricing in Europe is a bit lower.  Adobe is offering free shipping on orders over £350 in the UK and €500 in Europe (before VAT).
One very big change coming is that all CS6 upgrades are only available direct from Adobe… CS6 upgrades will not be offered from third parties like resellers or retailers.
If you're currently running older releases like CS3 or CS4, don't forget you have until year-end to upgrade with Adobe's discounted pricing. And if you're still on CS2, you only have until May 6th with the CS6 Grace Period Offer!
For education customers, the CS6 Student & Teacher Edition offerings remain the same, with some modest price adjustments up and down but still close to 80% off. Learn more about the benefits and limitations of Adobe's academic versions.
If you need to run multiple users with Creative Suite, check out the volume license program. Adobe is also now offering a membership-based Creative Cloud option to access all the best CS6 software, and we'll be covering that in more detail in future articles.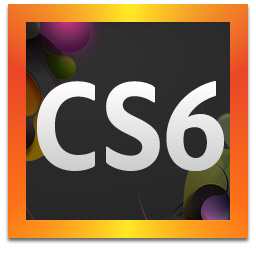 The CS6 System Requirements have some differences from those for CS5. Generally speaking, Windows Vista is no longer officially supported but Adobe will not restrict installing or running the tools on Vista. Also, the minimum Mac OS version has bumped up to 10.6 (Snow Leopard), and some programs require that your Mac have a 64-bit processor (here's how to tell).
Premiere Pro and After Effects continue to be 64-bit-only applications, however all of the other products will run well on both 32-bit and 64-bit systems. And good news for many: Illustrator CS6 now comes with a native 64-bit version in addition to 32-bit, similar to how it works with Photoshop.
Adobe has also put together an excellent FAQ that addresses a lot of general questions. There's also an extensive set of CS6 overview videos on Adobe TV, plus 30 hours of free new video tutorials for Creative Suite 6.
And similar to other Adobe software, you may be able to install and run CS6 on up to two computers, subject to the terms of the software's license agreement.
When Is the Release Date?
So all this new software has been officially announced, but when will Creative Suite 6 be shipping?  Our checks indicate the release date will be in early May… In the meantime you can register to download any of the free trials — or grab some chances to win Photoshop CS6 + Lightroom 4 for free!
Or read more about how CS6 is different from previous versions like CS5.5.
Lastly, keep in mind you can usually save a good bit of money on CS6 when coming from older versions like CS2, CS3, or CS4 by upgrading now at lower cost to CS5.5, and then you'll automatically receive a free further upgrade to CS6 when it comes out… Just look for "Can't wait? Order the previous version now" at Adobe's Online Store.
Do you have any questions about CS6? Just ask them below and we'll get you answers fast!
Keep up with the latest on Adobe software — follow us on Facebook or Twitter, or subscribe to our RSS feed… You can also enter your email and have new articles sent directly to your Inbox. We are reader-supported; when you buy through links on our site, we may earn an affiliate commission.