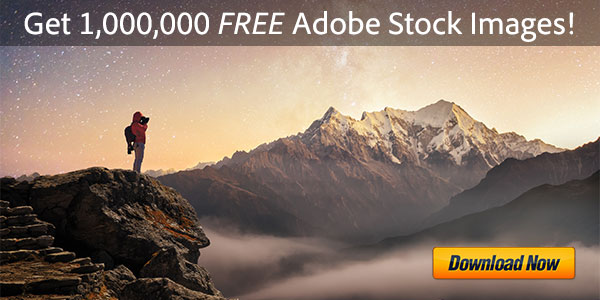 [UPDATE (May 6th) – The next release is announced! Learn more about new Adobe CC.]
Recent indications from Adobe hint that they will announce a new version of Creative Suite on the morning of Monday, May 6th.
May 6th is the first day – and main keynote address – of the big annual MAX conference in Los Angeles, California.
These release tipoffs have come in the form of new sneak peek videos of what's going to be in the next generation of CS tools – see the preview for Photoshop, and new InDesign, as well as for Dreamweaver & Flash Pro.
Adobe is ending all these "first look" videos with a teaser page: "Learn what's coming next from Adobe to help you create your greatest work. May 6th at MAX."
And in one of the official blog posts accompanying these videos, the product manager says, "Over the past 12 months we have been hard at work on the next version of Dreamweaver and today we're excited to give you a first look… Make sure you check out Adobe MAX, where you can learn more about what's coming next for Dreamweaver and for the rest of Adobe's creative tools."
[UPDATE – Also see our all-new Creative Cloud 2021 Giveaway!]
Welcome Spring! In recent years we've given away over $23,000 worth of new Adobe software, so to kick off the new season right we're going to be giving away two brand new boxes: the Adobe CS6 Design & Web Premium Suite plus Photoshop CS6 – with a collective value of US$2,600 – and it's open worldwide!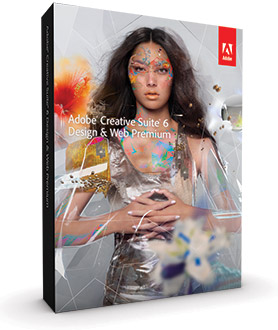 Creative Suite 6, Adobe's flagship product line, has been doing very well in recent months… Available standalone for instant download or as the centerpiece of the popular Creative Cloud offering, there are many key differences in this release compared to CS5 and earlier, includ­ing hundreds of new features added to all the applications, major performance improvements, user interface enhancements, and much more.
And now we're thrilled to give away new boxed copies of Adobe's two best-selling CS6 products to our terrific readers who have helped build our site to what it is today… Just check out our most read posts over the past four years to see what you've helped create!
The Design Suite sells for $1,899 / €1,837 / £1,509 and contains over $4,000 in individual tools, including the industry-leading Photoshop Extended, Dreamweaver, Illustrator, InDesign, Acrobat X Pro, Flash Pro, among others… (see the complete list of programs it contains) If you want to try it out first and install it on your computer, that's easy as the free trial is available for download for both Windows and Mac. All the tools (and much more) are also available through a free tryout of the Creative Cloud.
[UPDATE (May 6th, 2013) – Major news out: Adobe Unveils New "CC" Release (CS7)…]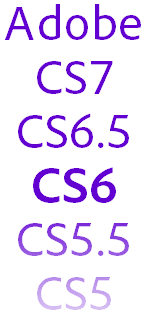 Six months ago today, Adobe released Creative Suite 6… While that wasn't long ago, this is usually around the time customers start asking when the next release might be coming out, and what new features and improvements will be included in it. We've covered this topic before for CS6, ahead of its original launch date, so let's take a look at the future…
What should we expect going forward? Will the next version out be CS7, and when will that be? Or will we instead see a mid-cycle release like CS6.5 available first? Fortunately Adobe has already answered all these questions, and in fact they answered them last year.
Back when CS5.5 began shipping in May 2011, the company for the very first time shared a great deal of information about their future Creative Suite product release schedule. Previously the cycle had been for a new version of the CS software coming every 18 months or so. But beginning with CS5.5, Adobe rolled out a new plan in response to accelerating creative needs:
[UPDATE – Also see our all-new Creative Cloud 2021 Giveaway!]
Creative Suite 6 is now available for instant download and direct shipping, and there are many important differences in this release compared to Creative Suite 5, including hundreds of new features added to the individual applications.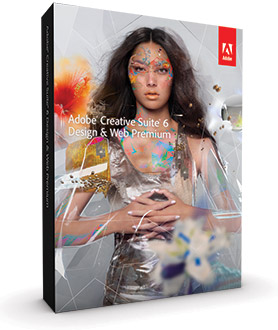 And after giving away CS6 Master Collection last month, we're now offering Adobe's most popular and top-selling suite, CS6 Design and Web Premium! If you're our lucky winner you will be shipped a brand new box with the full commercial English version for either Windows or Mac. This perma­nent collection is the evolution of both the Design Premium and Web Premium lines, which have been combined in CS6.
"Adobe Creative Suite 6 Design & Web Premium is the ultimate toolkit for professional design and web development. Craft compelling graphics and images, lay out high-impact print pages, build HTML5/CSS3 websites, and design for tablets and smartphones — all with greater speed and precision than ever before."
This product sells for $1,899 / €1,837 / £1,509 and contains over $4,000 in individual tools, including the popular Photoshop Extended, Dreamweaver, Illustrator, InDesign, Acrobat X Pro, Flash Professional, among others… (see the complete list of applications it contains) If you want to try it out first and install it on your computer, that's easy as the free trial is available for download for both Windows and Mac OS.
Creative Suite 6 was released on Monday and has brought with it some changes to Adobe's previous upgrade policies… Here below is a full summary.
The first change, which we wrote about late last year, is the amended "one-version back" policy which states that current owners of CS3 or CS4 products (tools or suites) will receive temporary upgrade pricing to CS6 until December 31, 2012 – and after that date, only owners of CS5 or CS5.5 will qualify for upgrade pricing to CS6 (or to CS6.5 due out mid-2013).
The second revision is that all CS6 upgrades can only be purchased directly from Adobe in most countries – resellers and retailers will not be offering them (except for volume licenses which are still available on Adobe.com or through channel partners).
The final change now has to do with upgrade paths. Before you could upgrade from an individual point product to a suite containing that product, either in the same release or a subsequent release. So if you owned Photoshop CS6 then you could upgrade from that to CS6 Design & Web Premium, or to (say) CS7 Master Collection down the road.
But this will not be possible going forward… For Creative Suite 6, you can upgrade to a newer version of the same application you already own (e.g., Photoshop CS5 -> Photoshop CS6), but not to a suite. In other words, owners of individual appli­cations qualify for upgrade pricing to the same product, but not to a suite edition.
Two weeks after its official introduction, Adobe this morning has released Creative Suite 6, with major upgrades across the line. All CS6 suites and individual products are now shipping and downloadable as trials or for permanent use. The new subscription-rental Creative Cloud offering is also out.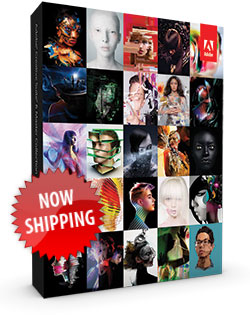 The CS6 configurations are broadly similar to CS5.5, with four product removals and two additions. The product pricing has largely stayed the same, with modest adjustments for some upgrade paths and geographies. The new software is available immedi­ately for Windows and Mac OS via full purchase or discounted upgrade (from as far back as CS3 and CS4, through the end of this year), with delivery via boxed shipment or instant download.
And important news – starting now with this release, all CS6 upgrades can only be purchased direct from Adobe… CS6 upgrades will not be offered from third parties, resellers or retailers.
All of the CS6 free trials are also now available for download. These trials are fully functional for 30 days and will work side-by-side with any previous version(s) of the Creative Suite, including CS5 and CS5.5. If you decide not to buy CS6 when the trial period is up, you can just uninstall it and your older tools will continue to run – while all CS6 buyers can easily convert their trial to permanent use without reinstalling the software, even when upgrading. (For more informa­tion, refer to the complete Trial FAQ.) CS6 will also open all of your CS5 project and data files.
Last week Adobe launched Creative Suite 6 and we took a high-level look at how CS6 is different from CS5.5 – and so now here we'll step through the significant new features at an individual product level, product-by-product…
The upgraded applications and their key new functionalities are detailed below. If you're coming from further back and would like to know the differences between older versions – like an upgrade from Adobe CS5.0 to CS6, from CS4 to CS6, or from CS3 to CS6 – the last section will also help.
Major Changes to the Creative Suite Products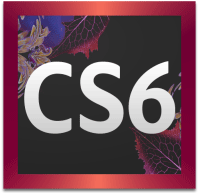 As you may know, Creative Suite 6 was announced on Monday with a big launch event webcast worldwide… So we've learned about what's new and different, and now we're waiting patiently for the actual release date. But there is some official news today that will affect the buying patterns of many customers.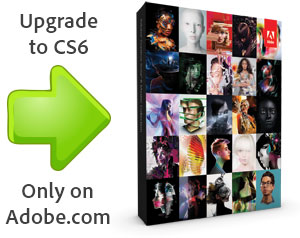 Starting with Creative Suite 6, all individual upgrades — both for CS suite editions and point products like Photoshop CS6 and Illustrator CS6 — are available for purchase only through the Adobe website.*
Normally after a new release comes out, you can find the many upgrade packages at other sites or vendors. But effective with CS6 in many major geographies, Adobe will no longer offer upgrades through resellers, retailers, or other third parties* – including Amazon…
So now in the USA, Canada, Mexico, Australia and New Zealand, the only place you can buy a CS6 upgrade from any earlier version of Adobe software is directly at Adobe's online Store. The rest of the world (including Europe) will continue as before.
* Upgrades for volume licensing customers are still available on Adobe.com or through channel partners.
[NEWS (May 7th) – CS6 has been released!]
As you may have heard, Creative Suite 6 was announced on April 23rd with a big launch event that's being webcast world­wide… So we've learned about what's new and different, but we can't use or download the software yet – for that we have to wait further until the actual release date. When will that be?
Adobe CEO Shantanu Narayen has previously said this regarding availability:
"I know there's been some confusion about what we mean by 'launch' versus what we mean by 'ship.' On the launch date, we'll talk a lot more about the new features and function­alities of the suites, the various product configurations, and what we've done with pricing. We have some new products which will factor into the pricing moving forward. And then traditionally, within 30 days, you tend to ship the software products themselves. The early feedback has been very positive."
The time window now also means you can preorder the software, but you might not want to actually do that. Why? Because you could save a good bit of money by ordering CS5.5 from Adobe's site instead (at lower cost), in which case you will be eligible for an automatic free upgrade to CS6 when it comes out…
Adobe has just unveiled Creative Suite 6 – and one of the upgrade questions people are asking is what's new, what's different, what's changed in CS6 as compared to previous version(s)? Adobe calls it, "a killer release with hundreds of new capabilities rolling up four focus areas: application performance, enhanced user interface, efficient development for multiple devices, and making previously impossible things possible." So our job here is to give you a quick "cheat sheet" on top new features, to help you decide about upgrading…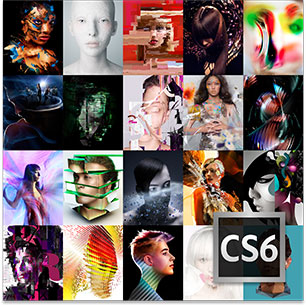 CS6 updates almost all of the individual products from CS5, including Photoshop, Illustrator, Dreamweaver, Fireworks, Flash Pro, InDesign/InCopy, Premiere Pro, After Effects, Audition, and Encore. Learn more about all the new features added to each of these applications in detail, with our special coverage.
The CS5 tools not revisioned to CS6 are Flash Catalyst, Contribute (upgraded to new version 6.5 but sold standalone), OnLocation, and Device Central. Acrobat and Flash Builder are included in the suites but remain the same versions as before.
In addition there are two new applications introduced: Prelude CS6, a video ingest and logging tool to help tag and transcode footage rapidly, and SpeedGrade CS6, a professional color grading system that brings state-of-the-art color science to your video productions. These new tools are included in both the Production Premium and Master Collection suites.