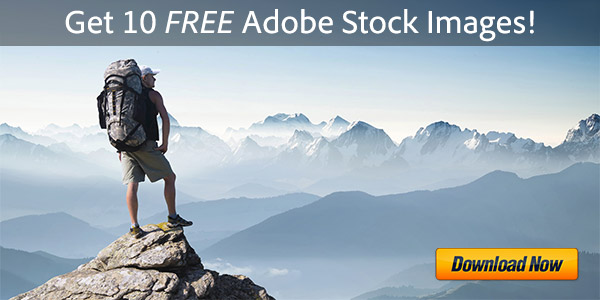 [UPDATE (May 21st) – More details on the new support in Dreamweaver CS5 for HTML5 here.]
Over the past three days Adobe has quietly released several "preview" videos of future technology in Dreamweaver… Now just as with the sneak-peek Photoshop videos posted last week, there are no assurances on exactly which version of Dreamweaver or when – but considering that CS5 could be coming out fairly soon, we could be seeing some of these new technologies in CS5. But even if not, they are rather impressive…
The first video below covers a very cool new "Smart Paste" command that makes it a snap to bring vector designs (such as artwork from Illustrator) directly into HTML – as simple as copy and paste.
The second one delves into support for multiscreen authoring with HTML5 and CSS3, and so might be considered more in the "emerging" department… This one is a big challenge for designers especially as varied mobile devices become increasingly more prevalent on the web.
The last video comes from the new "CSbuzz" hub site that launched last week, and is a little tease on significant improvements when working in Dreamweaver with dynamic material such as PHP, which historically hasn't been as handy.
For best viewing, click the expand icon after pressing play on each thumbnail for full-screen HD:
In recent days and weeks Adobe has been slipping out little preview videos of some of the features that could be coming in Photoshop CS5 (well OK not necessarily "CS5" but rather "a future version of Photoshop," is the official word… 😉
They cover new technologies for painting, coloring, selection, alignment, edge detection and masking, among others, to help save time and effort.
Here we've put together the entire collection thus far, in case you've missed any or haven't seen them yet… Each one is bite-sized at about two minutes apiece, and for best viewing, click the expand icon after pressing play on each thumbnail for full-screen HD:
Following up to our popular post Tuesday on CS5 release timing, an alert reader discovered a new site launched yesterday morning called the Adobe Creative Suite Buzz Hub… It's a 'Twitteresque' destination where you can follow and see official tweets for the products or evangelists you're interested in. Facebook connections are there too, as well as an initial set of videos.
Thus far there are presentations on getting started with the design tool Flash Catalyst, which is new for CS5, plus Introducing BrowserLab, which allows you to easily preview and test your web pages on multiple browsers and operating systems on demand, and new script development app Adobe Story, both of which are in limited free preview. There's also a humorous performance from Photoshop guru Russell Brown.
Adobe expects the buzz site will be a focal point for Creative Suite updates and videos going forward…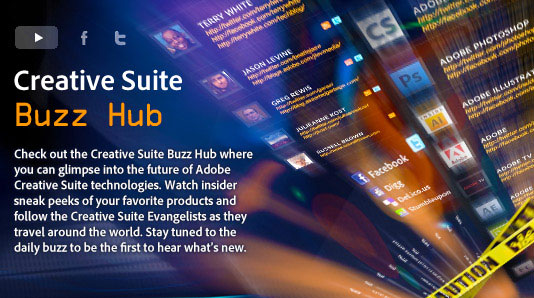 Just a quick post because I thought you might be interested in this, on the making of Avatar:
– Watch a full-screen video from the movie's producer on how Adobe software was used throughout.
– Download the free interactive Avatar app.
(The first link comes from the new AdobeTV site where you can check out dozens of free online training videos for all of Adobe's products, covering everything from "getting started" tutorials to advanced "how-to" guides with tips and tricks, etc.)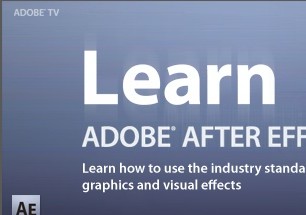 Here's a great one. How would you like a huge menu of absolutely free video training, tips, and tricks for most all of Adobe's major products?
A large selection of helpful segments from the experts you can run and view at any time from the comfort of your home or office, covering everything from "getting started" tutorials for beginners to advanced "how-to" guides for thirty different products…
Well, it's here – check it out and learn all you want at the new "Adobe TV."