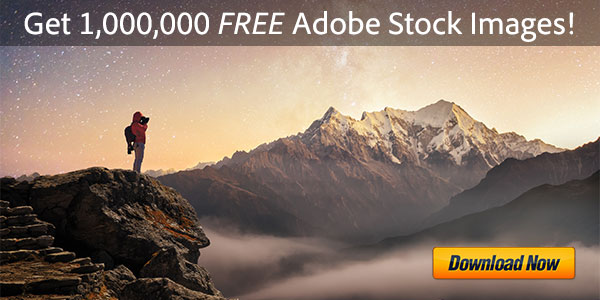 Archive for May, 2010
[UPDATE (June 8th) – Lightroom 3 is now shipping! Win a free upgrade.]
With May wrapping up it's time to take another look at a question we first wrote about two months ago, "when is Lightroom 3 coming out?" Back then we concluded, "with luck we expect to see general availability of Adobe Lightroom 3.0 in June, 2010." Since then, the evidence has grown that we could see the final LR3 quite soon, perhaps only a matter of weeks…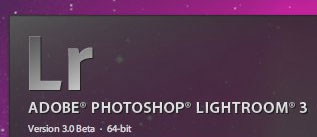 First, the current Lightroom 3 beta ver­sion will expire at the end of June, and remains free to download and use until then. But come June 30th this beta will stop working, and it seems unlikely that Adobe would ask its hungry Lightroom userbase to hold on for a third beta or a further extension before our beta work­flows are switched to the final release – even moreso considering it's been nearly two years since Lightroom 2 first came out.
Second, this week there's been a big publicity push surrounding the launch of Scott Kelby's new Lightroom 3 book, which is now on preorder… The consensus around the web is this means the final product must be getting close.
Lastly, and perhaps most interestingly, is the upcoming expiration date of a longstanding Adobe special offer whereby you can save 30% on Lightroom 2 by buying it together with Photoshop… This popular deal has been in place since Lightroom 2 launched on July 29, 2008, and it's now ending on June 7th. So after almost two years, perhaps one can speculate – why would such offer terms now be wrapping up? Could it be because Lightroom 2 may soon no longer be available for purchase, possibly, and replaced with something else? Nobody outside of Adobe can say for sure of course, but we'll soon find out how meaningful this might be – and if the LR2 offer could be followed by a similar one for a future version.
So put it all together and we could be looking at only a question of weeks now until the final release and delivery of Adobe Lightroom 3… One can hope anyway, and with a bit of luck the upgrade price will stay at $99.
[UPDATE (June 6th) – A new user report in the forums could be confirming: "Lightroom 3 is going to be annouced this monday or tuesday (7th or 8th of June). heard it from the adobe spokesman from pma australia 2010. he confirmed it when demonstrating Lightroom 3 Public Beta 2."]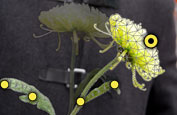 Puppet Warp is one of the coolest new features in Creative Suite 5. Think about taking an element of your image, setting some control points, and then "physically" manipulating it in any way that you want. Obviously this works well with figures – you could swing a raised arm to a person's side in a photo, or make a family shot a little bit tighter on the grouping… But how about other applications, like stretching or winding text or handwriting or a plant or a musical score to create new effects? Or maybe just something simpler like easily adjusting the relative alignment of the different elements in your composition. It could be any­thing really – a lot of new possibilities out there with this feature for superior manipulation of still images.
To get your ideas flowing, we've got two new video tutorials below with fundamental and advanced techniques for Photoshop's Puppet Warp, courtesy of Adobe's Russell Brown. In the second video, Content-Aware Fill even makes an appearance, working in synergy with Puppet Warp to combine their power. The tips shared below will help you get the most out of these new capabilities, and if you like you can get started with a free trial download today.
How are you going to be using Puppet Warp? Share your creativity in the comments below…
See reviews of Puppet Warp and other aspects of Photoshop CS5… Or for more great videos on what's new in Creative Suite 5, check out www.cs5.tv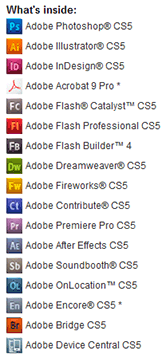 [UPDATE – Some of these still work to download the old CS5 trials, but Adobe has recently taken down many links… However, you can also now get the all-new Creative Cloud 2021 Direct Download Links!]
Following our popular post last week with the direct download links to the official trials of CS4 and CS3 for those who need them, by reader request we are doing the same for all CS5 products here… In theory the Akamai Download Manager (DLM) that Adobe uses is a good thing, intending to reduce download times and provide a 'resume' capability in case of interruption. But despite their best efforts, some folks are still having problems downloading CS5 using Akamai, so we thought we'd provide a complete set of direct download links for all Adobe Creative Suite 5 software (Windows and Mac), for instant easy access and to assist in these cases…
Below is a table for CS5 trial downloads in major languages. These links go to the auth­entic and original CS5 files residing on Adobe's servers, are guaranteed genuine and will not change. For Windows, each program consists of up to two files, an .exe and a 7-Zip file (.7z). The .exe file will only work when the .7z file is also fully downloaded and resides in the same location. For the Mac, it's just a single .dmg file for each program.

Did you know that people spend over $7 billion each year printing, faxing, and overnighting documents just because a signature is needed? Adobe has just introduced a free solution aiming to crush those expenses… It's called Adobe eSignatures™ and it's live now, a new online service allowing you to electronically sign contracts, NDAs – any Acrobat PDF document that requires a signature.
If you already have an Adobe.com ID or login, you're good to go – just sign in and start signing (electronically)! If you don't yet have an Adobe ID, just take a minute to create one; it's easy and free. Then it's a very simple guided process that allows you to upload your document, enter the email address(es) for all parties, and click to sign. You don't need any special tokens or smartcards. Once signed, the final eSignatures document is certified by Adobe to ensure that no one has modified it, providing an authentic copy that is protected against alterations. And it's entirely legal, valid, and lawfully accepted, being used to sign everything from real estate and sales contracts to judicial orders.
Adobe actually has a lot of experience in this area, with a big, well-established business pro­viding a highly-secure digital signature capability into large banks, the military and a number of governments. In fact, the first digitally-signed judicial order was executed using Adobe technology, and the FY 2011 U.S. Federal Budget was electronically certified using the same technology that underlies eSignatures. They've been a market leader in digital signatures for over a decade, and are now extending this service out to the rest of the world for everyday documents… (Read how it works.)
Did we mention it's free?
As reported earlier here and here, and contrary to what some rabble-rousers might want you to believe, Adobe very much wants to be a big part of the future of HTML5… As the leading provider of web development tools, Adobe needs to be the leading provider of whatever the future of web development tools is, else they lose their relevancy. And they just took a big first step with the official announcement of the free HTML5 Pack for Dreamweaver CS5, which was tipped at an Adobe Evangelist Q&A session last month…

While HTML5 and CSS3 won't be finalized for some time, this extension provides initial support in Dreamweaver CS5 for a set of currently-implemented functions, helping you easily create HTML5 pages and CSS3 styles. It introduces great features like multiscreen preview (which lets you see what your web page will look like on phones, tablets, and desktop computers simultaneously within Dreamweaver), HTML5 and CSS3 code hinting, video and audio tag support in Live View, and even a few HTML5-compliant starter layouts to get you up and running with HTML5 layouts quickly.
If you've been tuned into the technology news lately, you'll know these sorts of improvements mark a great advance for Dreamweaver users working in this fast-changing world of smart­phones and other portable devices. Although their specifications are still being finalized, HTML5 and CSS3 can be used with any browser that currently supports them. The most recent ver­sions of the leading browsers (Safari, Firefox, Opera, Internet Explorer, Chrome) support at least some (a few support many) HTML5 and CSS3 features.
Here's a complete list of available resources for these new capabilities, available immediately:
[UPDATE – Some of these still work to download the old CS3 & CS4 trials from years ago, but Adobe has recently taken down many links… However, you can also now get the all-new Creative Cloud 2021 Direct Download Links!]
Even though Creative Suite 6 is out and is a phenomenal release, some folks still need the earlier versions for various reasons: 32-bit vs 64-bit (e.g., After Effects and Premiere Pro), compatibility with other software or systems owned, the rest of your class or company is still on CS4, you need to reinstall but no longer have your original disks or download file, etc… But this older software is now hard to find – Adobe doesn't publicize or provide a web interface for it. So if you've been searching high and low all over the Internet to find the official Adobe trial downloads for CS4 or CS3, well your search is over!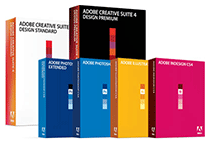 Below are two tables for CS4 trial downloads in major languages. These links go to the auth­entic and original CS4 files residing on Adobe's servers, are guaranteed genuine and will not change. For Windows, each program consists of two files, an .exe and a 7-Zip file (.7z). The .exe file will only work once the .7z package is fully down­loaded and resides in the same location. For the Mac, it's just a single .dmg file for each program.
There are also optional "extra content" (or functional content) downloads included here for most tools that consist of one or two additional files, which you can install separately after the main product is installed. It typically includes fonts, templates, documentation, etc.
Adobe has just put out a couple of very helpful resources if you're running into any issues downloading or installing CS5 products… If you've hit a snag, these are some of the first places you might look (after confirming your system meets the minimum Creative Suite 5 requirements for Windows or Mac):
Fix download issues with the Download Manager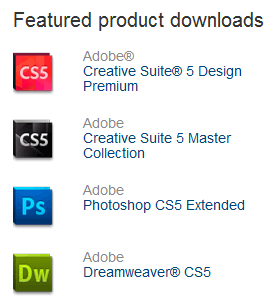 CS5 software packages are quite large (the full Master Collection suite is ~5 GB), so Adobe uses the Akamai Download Manager to facilitate their download. If you're having any trouble installing or running the Download Manager, see the FAQ for this topic. If nothing happens when you click the product's trial download link, or a blank win­dow or coffee cup icon appears, or a "File not found," "server not found," "Windows cannot open this file," or "add-on disabled" message appears, then see this page to solve your problem. There's also more general download help.
[UPDATE (5/3/2011) – If you need to, you can bypass the Akamai Download Manager and Adobe Download Assistant entirely by downloading it using the new CS5.5 Direct Download Links.]
If it's easier or if you prefer, you can order a trial DVD set for any of the CS5 suite editions: Design Premium, Web Premium, Production Premium, or Master Collection, and it will be delivered to your home or business… A DVD set can serve as your backup media if you choose to purchase at the end of 30 days, or you can have a full product box delivered to you when you purchase and simply use that serial number to convert the trial you already installed.
Fix installation issues with Creative Suite products
There are several good resources for solutions. The Adobe Support Advisor (ASA) can analyze your install logs and identify errors generated during unsuccessful Adobe Creative Suite 5, Creative Suite 4, or Creative Suite 3 product installations. The ASA provides information about documentation for these installation known issues, and it expedites the troubleshooting process by generating files that you can upload, if necessary, to an Adobe technical support agent.
There are hundreds of new features and functions in Adobe's Creative Suite 5, but perhaps the most talked-about is Photoshop's Content-Aware Fill – which allows you to move or delete content and Photoshop will automatically and intelligently fill in the space left behind. We've written about it before here with the quote, "Any sufficiently advanced technology is indistinguishable from magic." [Arthur C. Clarke]
But does the real feature live up to its advance billing?
While it's not perfect and doesn't always do what you hope or imagine (after all, it's still just a computer), generally in practice it still does amazingly well – and often unbelievably so. And we have a handful of new videos here to illustrate, thanks to Terry White and Russell Brown. The tips and techniques shared below will help you get the most out of this capability.
The first video covers the best new features in Photoshop CS5 generally, including three great examples of Content-Aware Fill in action… The second, to the right, introduces the concept of Content-Aware Rotation – magically filling in the missing parts to the background of a rotated image with Content-Aware Fill. The third one develops the technique of Wire Removal with Content-Aware Healing – easily removing unwanted lines and wires from your images. And the last video shows how to create Content-Aware Patterns – discovering creative ways to accurately control, and create, patterns with Content-Aware Fill.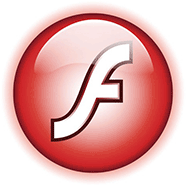 At a west coast investor conference Monday, Adobe Chief Financial Officer Mark Garrett said he doesn't see an impact to Creative Suite 5 adoption from the recent moves by Apple to restrict Flash development for the iPad and iPhone. And Adobe Investor Relations VP Mike Saviage asserted that HTML5 is still in its formative stages but Adobe will lead the pack for tools when it's ready.
Highlights from the 25-minute presentation are transcribed and excerpted here:
I'm sure you read the papers – there's a lot of press around Flash, but there's actually also a lot of momentum with Flash as well, moving from PC to non-PC devices. We've announced that Flash Player 10.1, which is shipping soon, will be supported by 19 out of the top 20 smartphone manufacturers, so we're going to be on virtually every smart­phone out there. We're very excited about Flash 10.1 and think it's going to be a great, compelling experience for customers and a big product launch here for Adobe.

There are roughly 1.3 billion devices in the world that already have Flash in some form on mobile handsets. We think there's 3.5 million Flash designers and developers in the world, a number that grew 59% last year over 2008. You're going to see Flash 10.1 first on Android devices, but we're working closely with companies like RIM for BlackBerry, Palm/HP, and others to bring that same capability to their devices.

Obviously the bar has been set by Apple with their devices, and everybody's racing to either hit that bar or to exceed it – and every one of them is using Adobe as a differen­tiation because of the prevalence of Flash in the world and how people use it to create rich, engaging experiences – video being only one aspect of why Flash is used in the world. We're on track to ship 10.1 imminently – you'll see it at Google I/O, and in the second half of this year you're going to start to see a lot of devices shipping with the code we're going to deliver to handset manufacturers in the coming weeks.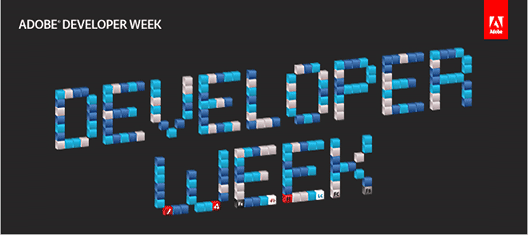 [UPDATE (May 17th) – All sessions were recorded & are now available for on-demand viewing.]
Adobe Developer Week 2010 begins today worldwide and will showcase Adobe end-to-end web devel­opment tool suites and solutions. This is your opportunity to learn about the Adobe Flash Platform, including Flash Professional CS5, Flex, Flash Builder, Flash Catalyst CS5, AIR, and other Adobe technologies for free, directly from Adobe evangelists and product managers. Speakers include Ben Forta, Ryan Stewart, and many others.
These technology experts will present live, online webinars and demos, with the oppor­tunity to ask questions during interactive Q&A sessions. There are twenty hour-long present­ations throughout the week and you can sign up for as many as you like, and you may be eligible to win cool prizes such as Flash Builder 4 and CS5 Web Premium.
Here's a preview of some of the topics to be covered this week:
Introduction to the Adobe Flash Platform
What's New in Adobe Flash Builder 4
Building Multi-Screen Applications with the Adobe Flash Platform
Adobe Flash Catalyst CS5 for Developers
New Features in Adobe Flash Player 10.1
Building Mobile Applications with Flash Pro CS5: Create a Game
Adobe ColdFusion 9 and Adobe Flash Catalyst CS5
Creating Sexy Applications with Flash: Designer-Developer Workflow
Flash Builder 4 for Dreamweaver CS5 Users
Building Desktop Applications with Adobe AIR 2.0
Advanced Features in Adobe Flex
Visit the Adobe Developer Week site for more details and to enroll for free.