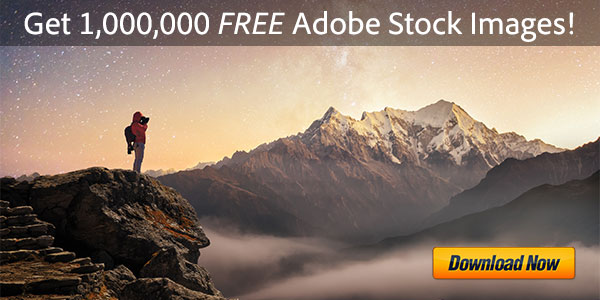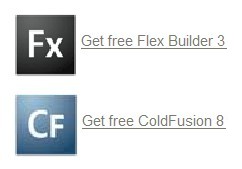 Adobe has just started a new program of giving away full versions of some of its premium development tools ($699 – $1,299 value) absolutely free if you qualify…
If you are an educational customer or an unemployed developer, Adobe would like to lend a hend. Simply certify you are a student, faculty or staff of an eligible education institution, or currently out of work – and the software is yours to download for non-commercial use.
Get your free products here.
UPDATE (August 28, 2012) – With the two new version releases out recently, the products now available for free at this site are ColdFusion 10, ColdFusion Builder 2, and Flash Builder (formerly Flex Builder) 4.6.
[UPDATE (May 3, 2011) – All Creative Suite 5.5 trials are out!]
Not all are aware, but Adobe is now offering free trials of virtually any product that works without restriction for up to thirty days… The best part is you can immediately download the software for most products and have it up and running on your computer within minutes!
For the larger packages such as the suites, Adobe will send you software DVDs for a nominal charge of $10-15 (UPDATE, February 2010 – new policy – you can now directly download any of the suites too if you desire, for free, including the top-of-the-line Master Collection). In any event, all products and all suites remain fully functional for up to a month (no "demo mode"), and the trials can be installed on multiple or successive systems if desired.
In all cases you can test drive whatever you like, or get the work you need to get done for the duration of the period. And if and when you are ready to buy, you can easily convert your product trial for permanent unrestricted use without reinstalling the software in most cases.
Lastly, you can download as many individual CS4 CS5 apps as you want, including Photoshop, Acrobat, Dreamweaver, Lightroom, Illustrator, InDesign, Flash, Contribute, Elements, etc.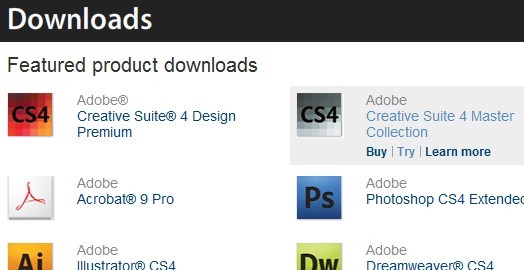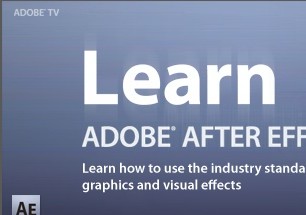 Here's a great one. How would you like a huge menu of absolutely free video training, tips, and tricks for most all of Adobe's major products?
A large selection of helpful segments from the experts you can run and view at any time from the comfort of your home or office, covering everything from "getting started" tutorials for beginners to advanced "how-to" guides for thirty different products…
Well, it's here – check it out and learn all you want at the new "Adobe TV."