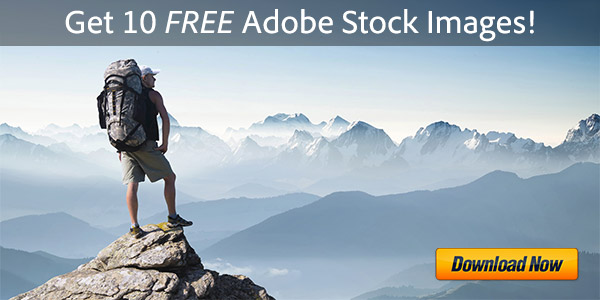 [UPDATE (Nov. 2017) – These still work to download the old CS3/CS4 trials from years ago. We also now have Adobe's all-new CC 2018 Direct Download Links!]
Even though Creative Suite 6 is out and is a phenomenal release, some folks still need the earlier versions for various reasons: 32-bit vs 64-bit (e.g., After Effects and Premiere Pro), compatibility with other software or systems owned, the rest of your class or company is still on CS4, you need to reinstall but no longer have your original disks or download file, etc… But this older software is now hard to find – Adobe doesn't publicize or provide a web interface for it. So if you've been searching high and low all over the Internet to find the official Adobe trial downloads for CS4 or CS3, well your search is over!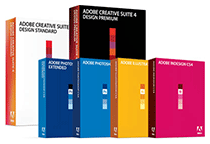 Below are two tables for CS4 trial downloads in major languages. These links go to the auth­entic and original CS4 files residing on Adobe's servers, are guaranteed genuine and will not change. For Windows, each program consists of two files, an .exe and a 7-Zip file (.7z). The .exe file will only work once the .7z package is fully down­loaded and resides in the same location. For the Mac, it's just a single .dmg file for each program.
There are also optional "extra content" (or functional content) downloads included here for most tools that consist of one or two additional files, which you can install separately after the main product is installed. It typically includes fonts, templates, documentation, etc.
Adobe has just put out a couple of very helpful resources if you're running into any issues downloading or installing CS5 products… If you've hit a snag, these are some of the first places you might look (after confirming your system meets the minimum Creative Suite 5 requirements for Windows or Mac):
Fix download issues with the Download Manager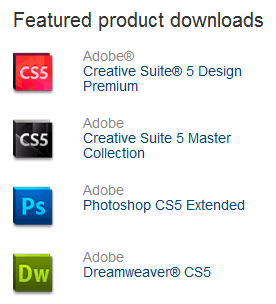 CS5 software packages are quite large (the full Master Collection suite is ~5 GB), so Adobe uses the Akamai Download Manager to facilitate their download. If you're having any trouble installing or running the Download Manager, see the FAQ for this topic. If nothing happens when you click the product's trial download link, or a blank win­dow or coffee cup icon appears, or a "File not found," "server not found," "Windows cannot open this file," or "add-on disabled" message appears, then see this page to solve your problem. There's also more general download help.
[UPDATE (5/3/2011) – If you need to, you can bypass the Akamai Download Manager and Adobe Download Assistant entirely by downloading it using the new CS5.5 Direct Download Links.]
If it's easier or if you prefer, you can order a trial DVD set for any of the CS5 suite editions: Design Premium, Web Premium, Production Premium, or Master Collection, and it will be delivered to your home or business… A DVD set can serve as your backup media if you choose to purchase at the end of 30 days, or you can have a full product box delivered to you when you purchase and simply use that serial number to convert the trial you already installed.
Fix installation issues with Creative Suite products
There are several good resources for solutions. The Adobe Support Advisor (ASA) can analyze your install logs and identify errors generated during unsuccessful Adobe Creative Suite 5, Creative Suite 4, or Creative Suite 3 product installations. The ASA provides information about documentation for these installation known issues, and it expedites the troubleshooting process by generating files that you can upload, if necessary, to an Adobe technical support agent.
There are hundreds of new features and functions in Adobe's Creative Suite 5, but perhaps the most talked-about is Photoshop's Content-Aware Fill – which allows you to move or delete content and Photoshop will automatically and intelligently fill in the space left behind. We've written about it before here with the quote, "Any sufficiently advanced technology is indistinguishable from magic." [Arthur C. Clarke]
But does the real feature live up to its advance billing?
While it's not perfect and doesn't always do what you hope or imagine (after all, it's still just a computer), generally in practice it still does amazingly well – and often unbelievably so. And we have a handful of new videos here to illustrate, thanks to Terry White and Russell Brown. The tips and techniques shared below will help you get the most out of this capability.
The first video covers the best new features in Photoshop CS5 generally, including three great examples of Content-Aware Fill in action… The second, to the right, introduces the concept of Content-Aware Rotation – magically filling in the missing parts to the background of a rotated image with Content-Aware Fill. The third one develops the technique of Wire Removal with Content-Aware Healing – easily removing unwanted lines and wires from your images. And the last video shows how to create Content-Aware Patterns – discovering creative ways to accurately control, and create, patterns with Content-Aware Fill.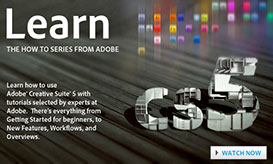 [UPDATE (January 2013) – See also: 30 new hours of free tutorials for CS6!]
We've covered AdobeTV before, but it just keeps getting bigger and better… They've just issued a large series of free new video tutorials for every CS5 point product. You can learn the basics with Getting Started overviews and New Features re­views by product experts, over 17 hours in all. And if you want to get started today, you can go ahead and down­load a 30-day free trial for any CS5 product and begin getting trained…
Here's how it breaks out:
[UPDATE (April 2012) – The same two applications mentioned below remain 64-bit only for CS6.]
[UPDATE (April 2011) – See also the top questions answered for CS5.5!]
Last week there was an online Q&A session called "Ask a CS Pro," where we got news on when CS5 would be released. The session with Adobe Evangelists Terry White, Greg Rewis, and Jason Levine lasted over an hour and there were a lot of other great questions address­ed. Here are some:
Q:
Is Creative Suite 5 64-bit-only? Or will it run on 32-bit systems?
A:
Only two CS5 applications are exclusively 64-bit,
Premiere Pro
and
After Effects
. The rest, including Photoshop, will run in either 32-bit
or
64-bit environments, including Windows XP. But CS5 users running on 64-bit native should realize noticeably greater gains in performance, in some cases as much as ten times the previous speed.
Q:
How can I tell if my system can run the 64-bit applications?
Q:
What if I buy CS5 but don't have a 64-bit computer yet?
[UPDATE (March 2012) – Adobe's grace period for free upgrades to CS6 is here!]
This seems to be the question of the week. Adobe's policy for major product releases has been that you may qualify for a free upgrade if you buy the old version after the new version has been announced, but before it ships… The advantages are threefold: (1) you get software available for immediate download, (2) you get a more mature release if you prefer and can move up later at your leisure, and (3) you win a lower upgrade cost (e.g., from CS, CS2, CS3), because you're buying fewer steps to go up (to CS4 rather than to CS5).
The question now is, does this apply now for CS5? Creative Suite 5 was officially announced on Monday, April 12, and CS5 is now in preorder. However, you can still buy and download CS4 on Adobe's site. So, we are in that relevant eligibility period right now… But will it work – could you get the best of both worlds and buy or upgrade to CS4 now, and then later get a free upgrade to CS5 when you—and it—are ready?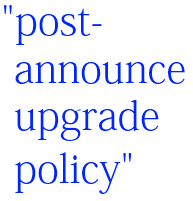 Well the official page on the matter at Adobe is called the "post-announce upgrade policy" (for retail and educational versions) – and it has not changed since CS5 was launched. If there were any change in policy, it would already be reflected there. So Adobe's historic policy remains in effect. Arguably this free policy and its name could be a bit clearer, but it is what it is – and probably Adobe doesn't want to broadcast it too much.
Supporting the case is anecdotal evidence. Folks who have recently contacted Adobe have reported, "Adobe Sales con­firmed free upgrade when CS5 ships" (also here) and "you can install and run CS4 and CS5 on the same computer."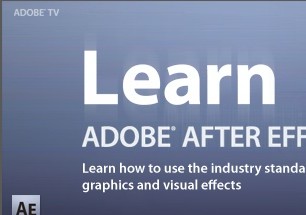 Here's a great one. How would you like a huge menu of absolutely free video training, tips, and tricks for most all of Adobe's major products?
A large selection of helpful segments from the experts you can run and view at any time from the comfort of your home or office, covering everything from "getting started" tutorials for beginners to advanced "how-to" guides for thirty different products…
Well, it's here – check it out and learn all you want at the new "Adobe TV."