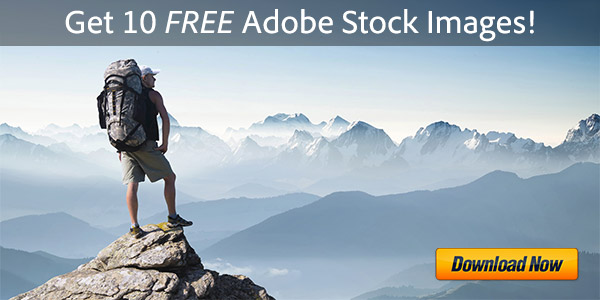 There's a fantastic new resource available for After Effects users – a free three-hour in-depth tutorial on After Effects CS5. This introductory course covers a broad range of topics: learning the basics of compositing and animation, how to use keyframes as well as spatial and temporal interpolation, using parenting to group animated elements together, how to use masks and layers, introduction to effects, importing Photoshop documents into AE, syncing transitions to music, creating a master composition, how to render out your finished video to a standalone file, and more. The program is hands-on and includes downloadable sample files to follow along with for creating a motion graphic title sequence.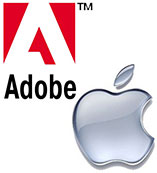 With the surprise news out from Apple that removes all previous restrictions on the development tools that can be used to create iOS apps, the doors open for standalone Flash-built apps to finally be migrated to the iPad, iPhone and iPod touch. Adobe at first released a simple statement, "We are encouraged to see Apple lifting its restrictions on its licensing terms, giving developers the freedom to choose what tools they use to develop applications for Apple devices."
Later, Adobe issued a more complete response that confirms these apps are already being accepted into the App Store:
[UPDATE – Download the newer free Acrobat XI and X books!]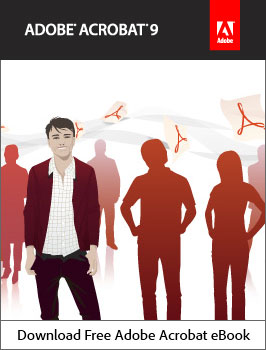 While we're waiting for the release of Adobe Acrobat 10, you can save countless hours in minutes by getting more out of Acrobat 9… Increase your productivity with a free download of 21 Key Ways to Save Time with Acrobat 9, featuring simple, step-by-step tutorials designed for both basic and advanced users. Easily get up to speed in no time with this resource guide featuring one-page, printable "cheat sheets" on creating PDF documents, assembling PDF Portfo­lios, working with forms, Acrobat collaboration, keeping files secure, and more. The easy-to-use instructions introduce you to new ways to save time and simplify complex projects.
The eBook has five categories with step-by-step instructions for performing common tasks effi­ciently. Keep a copy of this PDF portfolio on your computer as a quick resource for learning new techniques. Here's what the collection includes to help you unlock the power of Adobe Acrobat:

[UPDATE – Elements 11 is out! Get free tutorials for the new version.]
We've previously covered 17 hours of free video tutorials for Creative Suite 5, plus three hours for Lightroom 3 – so here's a chance for Photoshop Elements and Premiere Elements… Below the experts share how to get started, the basics of the programs, new features, plus their favorite tips and techniques. Most of the lessons will work for either version 8 or 7. All together there is five hours of free content, spanning over 50 chapters.
The majority of the videos were produced by Lynda.com, which is another excellent source of online tutorials (some free, some paid), and just released a new app for software training on the iPhone.
If you need a copy of either Elements product for your work, just download a free trial.
Over the next six weeks Adobe is launching a new series of in-depth online seminars to learn the best and get the most out of some top CS5 products, including InDesign, Illustrator, Premiere Pro, and Flash Professional…
The presentations are 90-minute live "deep dives" with Adobe product experts where you can get firsthand detailed information on the new features of these releases, see demonstrations, and get direct answers to your questions. All sessions are from 11:30 AM – 1:00 PM ET on upcoming Tuesdays, and will be presented in English: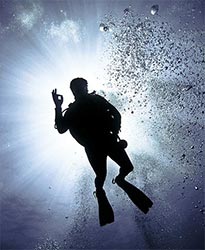 Deep Dive: Adobe Illustrator CS5
Tuesday, July 13, 11:30am – 1:00pm US/Eastern
Complimentary Registration
Deep Dive: Adobe InDesign CS5
Tuesday, July 27, 11:30am – 1:00pm US/Eastern
Complimentary Registration
Deep Dive: Adobe Flash Professional CS5
Tuesday, August 10, 11:30am – 1:00pm US/Eastern
Complimentary Registration
Deep Dive: Adobe Premiere Pro CS5
Tuesday, August 24, 11:30am – 1:00pm US/Eastern
Complimentary Registration
As we reported last month, Adobe is working on a Lightroom-related app for Apple's iPad – but since it may be a while before we see it being released, in the meantime here are some handy presets to export/publish your photos to the iPad for use as a presentation device or display portfolio…
On the iPad, images will look better if they are saved, sent, and displayed at the size of the iPad's screen rather than having iPhoto or the iPad resize them down. Also the iPad won't automatically fill the entire screen with an image if its aspect ratio is different from the iPad's screen size – instead you'll get black bars at the edges (similar to a letterboxing effect).
So the two free presets linked here take these factors into account, and it's your choice which of them to use… The first preset will preserve all photos at original size and aspect ratio (and the iPad will automatically add black bars to adjust at the edges), and the second preset will fit the photos to the full iPad screen (by automatically doing a center-based crop in Light­room when it exports).

[UPDATE – These still work to download the old Elements 8 and Lightroom 3 trials. We also now have the new Elements 2018 Direct Download Links, and the same for Lightroom 6/CC!]
We're seeing some folks reporting problems trying to download the new Lightroom 3 using the Akamai Download Manager, which is enabled by default at Adobe.com… There are several posts on the user forums (like here), as well as incoming visitor search queries here like "download link for lightroom 3 without akamai," "adobe lightroom 3 direct download link," and "how to download lightroom 3 from adobe without the download manager."
So to complement our earlier set of direct links for Adobe CS5.5, below are the direct down­load links for Photoshop Lightroom 3 – they are very straightforward, just one single file for each platform that covers all languages (with both 32-bit and 64-bit versions contained inside for Windows)… Languages offered below include English, French/Français, German/Deutsch, Dutch/Nederlands, Italian/Italiano, Portuguese/Português, and Spanish/Español.
Because we've also had requests for links for the Elements product line (Photoshop Elements 8 and Premiere Elements 8), you'll find those further down as well – including the extra con­tent files for Premiere Elements. All of these links go to the auth­entic and original files residing on Adobe's servers, are guaranteed genuine and will not change.
[UPDATE (March 2012) – Lightroom 4 is out! Get free tutorials for the new version.]
Adobe Lightroom 3 is only days old, yet it's quickly getting rave reviews across the net… Expert Reviews gave it five stars, writing: "The best just got better. Whether you're a profes­sional photographer or enthusiast, Adobe Lightroom has quickly become the must-have managing and pre-processing software. With version 3 just released, there's even more reason to rush out and buy it. The powerful lens correction profiles and amazing noise reduction, combined with excellent management make this a tool that all photographers should have."
And there is already a wealth of free learning resources available… Here are some good ones: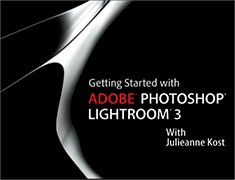 Also out is an excellent in-depth series of free online Lightroom 3 video tutorials, approaching three hours in running time and produced by Adobe Lightroom expert Julieanne Kost. There are ten chapters with a range of topics and techniques covered: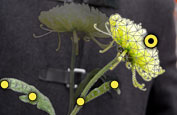 Puppet Warp is one of the coolest new features in Creative Suite 5. Think about taking an element of your image, setting some control points, and then "physically" manipulating it in any way that you want. Obviously this works well with figures – you could swing a raised arm to a person's side in a photo, or make a family shot a little bit tighter on the grouping… But how about other applications, like stretching or winding text or handwriting or a plant or a musical score to create new effects? Or maybe just something simpler like easily adjusting the relative alignment of the different elements in your composition. It could be any­thing really – a lot of new possibilities out there with this feature for superior manipulation of still images.
To get your ideas flowing, we've got two new video tutorials below with fundamental and advanced techniques for Photoshop's Puppet Warp, courtesy of Adobe's Russell Brown. In the second video, Content-Aware Fill even makes an appearance, working in synergy with Puppet Warp to combine their power. The tips shared below will help you get the most out of these new capabilities, and if you like you can get started with a free trial download today.
For full-screen viewing, click the expand icon and then 480p after pressing play on each thumbnail:
How are you going to be using Puppet Warp? Share your creativity in the comments below…
See reviews of Puppet Warp and other aspects of Photoshop CS5… Or for more great videos on what's new in Creative Suite 5, check out www.cs5.tv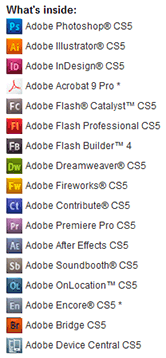 [UPDATE (Nov. 2017) – These still work to download the old CS5 trials. We also now have the new Adobe CC 2018 Direct Links!]
Following our popular post last week with the direct download links to the official trials of CS4 and CS3 for those who need them, by reader request we are doing the same for all CS5 products here… In theory the Akamai Download Manager (DLM) that Adobe uses is a good thing, intending to reduce download times and provide a 'resume' capability in case of interruption. But despite their best efforts, some folks are still having problems downloading CS5 using Akamai, so we thought we'd provide a complete set of direct download links for all Adobe Creative Suite 5 software (Windows and Mac), for instant easy access and to assist in these cases…
Below is a table for CS5 trial downloads in major languages. These links go to the auth­entic and original CS5 files residing on Adobe's servers, are guaranteed genuine and will not change. For Windows, each program consists of up to two files, an .exe and a 7-Zip file (.7z). The .exe file will only work when the .7z file is also fully downloaded and resides in the same location. For the Mac, it's just a single .dmg file for each program.