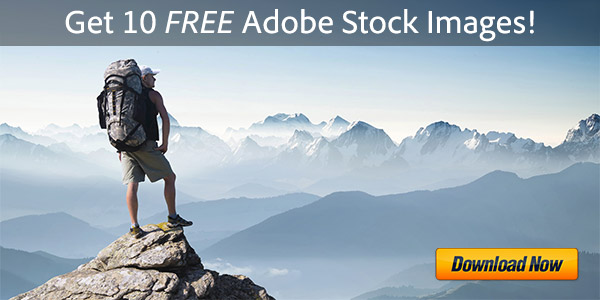 There are hundreds of new features and functions in Adobe's Creative Suite 5, but perhaps the most talked-about is Photoshop's Content-Aware Fill – which allows you to move or delete content and Photoshop will automatically and intelligently fill in the space left behind. We've written about it before here with the quote, "Any sufficiently advanced technology is indistinguishable from magic." [Arthur C. Clarke]
But does the real feature live up to its advance billing?
While it's not perfect and doesn't always do what you hope or imagine (after all, it's still just a computer), generally in practice it still does amazingly well – and often unbelievably so. And we have a handful of new videos here to illustrate, thanks to Terry White and Russell Brown. The tips and techniques shared below will help you get the most out of this capability.
The first video covers the best new features in Photoshop CS5 generally, including three great examples of Content-Aware Fill in action… The second, to the right, introduces the concept of Content-Aware Rotation – magically filling in the missing parts to the background of a rotated image with Content-Aware Fill. The third one develops the technique of Wire Removal with Content-Aware Healing – easily removing unwanted lines and wires from your images. And the last video shows how to create Content-Aware Patterns – discovering creative ways to accurately control, and create, patterns with Content-Aware Fill.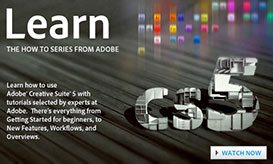 [UPDATE (January 2013) – See also: 30 new hours of free tutorials for CS6!]
We've covered AdobeTV before, but it just keeps getting bigger and better… They've just issued a large series of free new video tutorials for every CS5 point product. You can learn the basics with Getting Started overviews and New Features re­views by product experts, over 17 hours in all. And if you want to get started today, you can go ahead and down­load a 30-day free trial for any CS5 product and begin getting trained…
Here's how it breaks out:
[UPDATE (April 2012) – The same two applications mentioned below remain 64-bit only for CS6.]
[UPDATE (April 2011) – See also the top questions answered for CS5.5!]
Last week there was an online Q&A session called "Ask a CS Pro," where we got news on when CS5 would be released. The session with Adobe Evangelists Terry White, Greg Rewis, and Jason Levine lasted over an hour and there were a lot of other great questions address­ed. Here are some:
Q:
Is Creative Suite 5 64-bit-only? Or will it run on 32-bit systems?
A:
Only two CS5 applications are exclusively 64-bit,
Premiere Pro
and
After Effects
. The rest, including Photoshop, will run in either 32-bit
or
64-bit environments, including Windows XP. But CS5 users running on 64-bit native should realize noticeably greater gains in performance, in some cases as much as ten times the previous speed.
Q:
How can I tell if my system can run the 64-bit applications?
Q:
What if I buy CS5 but don't have a 64-bit computer yet?
[UPDATE (March 2012) – Adobe's grace period for free upgrades to CS6 is here!]
This seems to be the question of the week. Adobe's policy for major product releases has been that you may qualify for a free upgrade if you buy the old version after the new version has been announced, but before it ships… The advantages are threefold: (1) you get software available for immediate download, (2) you get a more mature release if you prefer and can move up later at your leisure, and (3) you win a lower upgrade cost (e.g., from CS, CS2, CS3), because you're buying fewer steps to go up (to CS4 rather than to CS5).
The question now is, does this apply now for CS5? Creative Suite 5 was officially announced on Monday, April 12, and CS5 is now in preorder. However, you can still buy and download CS4 on Adobe's site. So, we are in that relevant eligibility period right now… But will it work – could you get the best of both worlds and buy or upgrade to CS4 now, and then later get a free upgrade to CS5 when you—and it—are ready?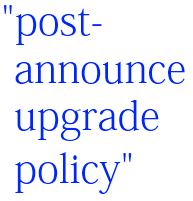 Well the official page on the matter at Adobe is called the "post-announce upgrade policy" (for retail and educational versions) – and it has not changed since CS5 was launched. If there were any change in policy, it would already be reflected there. So Adobe's historic policy remains in effect. Arguably this free policy and its name could be a bit clearer, but it is what it is – and probably Adobe doesn't want to broadcast it too much.
Supporting the case is anecdotal evidence. Folks who have recently contacted Adobe have reported, "Adobe Sales con­firmed free upgrade when CS5 ships" (also here) and "you can install and run CS4 and CS5 on the same computer."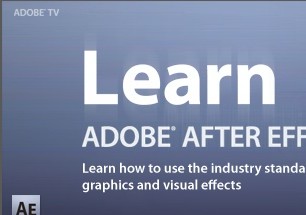 Here's a great one. How would you like a huge menu of absolutely free video training, tips, and tricks for most all of Adobe's major products?
A large selection of helpful segments from the experts you can run and view at any time from the comfort of your home or office, covering everything from "getting started" tutorials for beginners to advanced "how-to" guides for thirty different products…
Well, it's here – check it out and learn all you want at the new "Adobe TV."