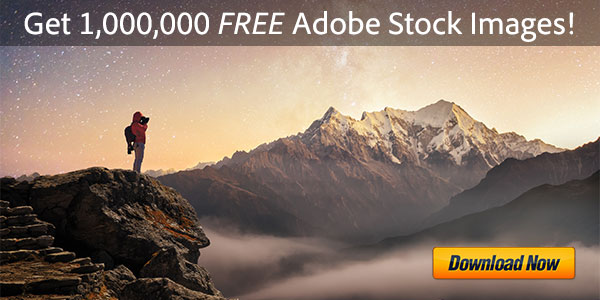 Difference between Adobe Acrobat X Reader, Standard, Pro & Suite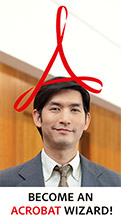 Every couple of years when Adobe puts out a full new release of Acrobat, there are a few different editions to choose from and new features to study to decide which of them you're going to get… This year is no different – the Acrobat X (10) family is available in the form of the free Reader, the familiar Standard and Pro, and a brand new Suite edition that bundles Acrobat Pro together with Photoshop, Captivate, and three other Adobe products in a package to deliver complete business communications.
Conspicuously absent is the "Pro Extended" edition from version 9, which used to be called Acrobat 3D. What happened to Pro Extended? The answer:
Users of Acrobat Pro Extended's 3D features are now directed to Tetra4D, who have taken over development and support of the 3D engine from Adobe. Their 3D PDF Converter plugin for Acrobat X Pro does support the latest versions of 3D files and comes with a copy of 3D Reviewer, but will not work with Acrobat 9. See the link for a full list of supported formats.

(Note that upgrade licenses for Tetra's Acrobat X Pro plug-in coming from any version of Acrobat 3D or Acrobat 9 Pro Extended are free for a limited time.)
For the rest of the product line, here's a brief list of some major differences between Acrobat X Reader, Standard, Pro, and Suite – a comparison focusing just on the new features:
| New Features | Reader | Stnd. | Pro | Suite |
| --- | --- | --- | --- | --- |
| Optimize PDF viewing with Reading Mode, including a "heads-up display" floating toolbar for navigation | Yes | Yes | Yes | Yes |
| Open online PDF documents via the web with streamlined loading and viewing | Yes | Yes | Yes | Yes |
| Share any size files online with new and expanded services at Acrobat.com | Yes | Yes | Yes | Yes |
| Easily access the tools you use most with the customizable Quick Tools area | Yes | Yes | Yes | Yes |
| Convert PDF files to Microsoft Excel, Word, Access, and PowerPoint formats | | Yes | Yes | Yes |
| Use improved OCR (optical character recog.), with up to 50% smaller files and greater image fidelity | | Yes | Yes | Yes |
| Integrate with Microsoft SharePoint for PDF collaboration, file sharing, and web publishing | | Yes | Yes | Yes |
| Create PDF files with a single click from within the most popular Office 2010 applications | | Yes | Yes | Yes |
| Remove hidden content, such as metadata, with a single click using the Sanitize Document tool | | Yes | Yes | Yes |
| Unify a range of content in a customized PDF Port­folio with new layouts, themes, and color palettes | | | Yes | Yes |
| Automate repetitive multistep tasks and share with others using the new Action Wizard | | | Yes | Yes |
| Permanently delete sensitive information, including specific text or illustrations, with redaction tools | | | Yes | Yes |
| Create professional forms from templates or from scratch using Adobe LiveCycle Designer ES2 | | | Yes | Yes |
| Use Adobe Photoshop CS5 to prepare high-quality visuals for business communications | | | | Yes |
| Combine audio, video, screen recordings, and more into a rich media experience using Adobe Captivate | | | | Yes |
| Transform static PowerPoint slides into dynamic, interactive presentations using Adobe Presenter | | | | Yes |
| Convert video into Adobe Flash Player compatible formats using Adobe Media Encoder CS5 | | | | Yes |
For the complete comparison list of all 43 line items, click through to see this page: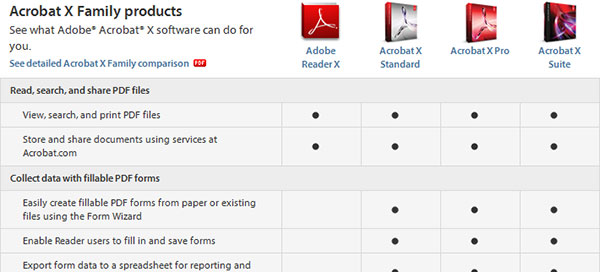 Share This
GET FREE ADOBE BOOKS
Sign up for our popular newsletter and we'll send you 30 great ebooks to learn all major Adobe tools at no cost!