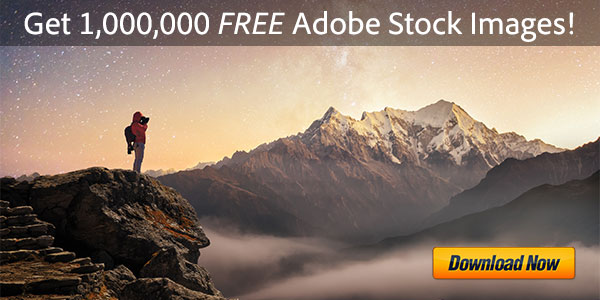 Adobe Ships Acrobat XI Pro & Standard – What's New and Better?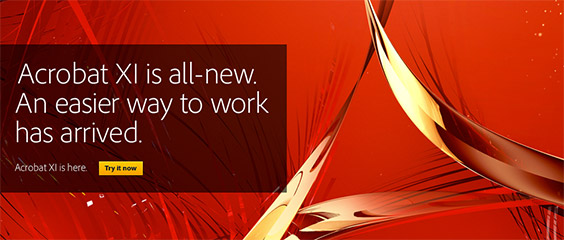 [UPDATE (April 2015) – The next major release of Adobe Acrobat – the new Acrobat DC – is now shipping… Download a free trial!]
Two weeks after its official introduction, this morning Adobe released the Acrobat XI family – the 11th generation of the world's most popular PDF creation and reading software.
The Adobe Reader XI is out as a free download in 27 different languages, while Acrobat XI Pro and Standard are now available for purchase or (if you'd like to try the product out first on your own system) free trial download.
Celebrating its 20th birthday next year, you may wonder what new could Adobe add to this industry-standard product line to make it work better and more effectively, and enable you get your work done faster, saving time and money? The answer is, surprisingly, a lot…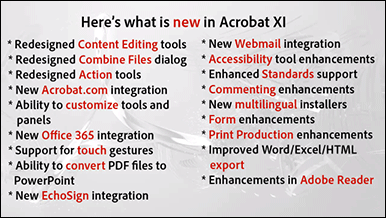 Workers, whether in education, government, or commercial organizations, spend the majority of their time working with documents. As a result, enabling better efficiency with documents can have a significant impact. Even today with all our electronic communications, over 25% of the average workweek is wasted on documents-based challenges, according to IDC.
Some of the top frustrations from end-users in this area include time spent on searching through email attachments of various kinds, pulling together information that exists in different files together in one document, gathering and deciphering feedback, consolidating data from forms, getting important documents signed or protected, and other manual work associated with paper. If organizations were to address these areas and close the gap, it would be like hiring 21% more workers.
What's New?
Let's summarize how the new and improved Acrobat XI features align within the context of the four key challenges identified by IDC: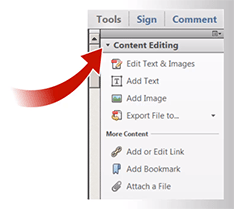 User Productivity
Collaboration
Information Security
Working Across Devices
For a more detailed feature-by-feature listing and comparison, see: What's the Difference Between Adobe Acrobat XI vs. X vs. 9?
What's Available?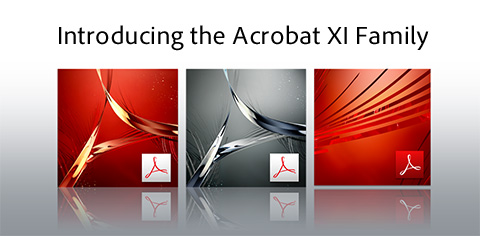 The line-up for Acrobat XI includes two new releases – Acrobat XI Pro and Standard. Pricing for full and upgrade licenses is unchanged from Acrobat X. The family also includes two inte­grated services, FormsCentral and Echosign.
What's the difference between the editions? See Acrobat XI Pro vs. Standard vs. Reader.
Note the Acrobat Suite is no longer featured within the family line – this product is not being offered for Acrobat XI.
Further, LiveCycle Designer will not be shipping with Acrobat XI – but don't worry, because Adobe is offering LiveCycle Designer ES3 free for the asking once you upgrade to Acrobat XI, just so you can keep on using the programs you're used to.
Acrobat XI Pro has also been added and included in the Creative Cloud for all paid members.
To learn more see the excellent Acrobat XI FAQ or check out the free Acrobat XI tutorials.
See Also

Do you have any questions about Acrobat? Just ask them below and we'll get you answers fast!
Keep up with the latest on Adobe software — follow us on Facebook or Twitter, or subscribe to our RSS feed… You can also enter your email and have new articles sent directly to your Inbox. We are reader-supported; when you buy through links on our site, we may earn an affiliate commission.
Share This
GET FREE ADOBE BOOKS
Sign up for our popular newsletter and we'll send you 30 great ebooks to learn all major Adobe tools at no cost!