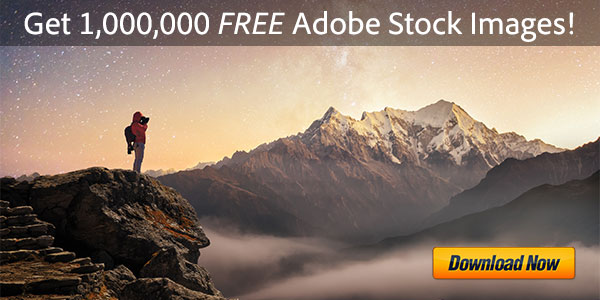 Adobe has been hinting at introducing a new "photographer's offering" in Creative Cloud since the launch of the all-new CC release in May:
"Photographers and photo-enthusiasts are looking for a more tailored Creative Cloud offering that focuses on their particular needs… We are looking at potential CC bundles to recognize this."
So now, an incredible new package called the Photoshop Photography Program was just announced by Adobe at the Photoshop World conference today:
Since introducing Photoshop CC we've listened to feedback from a spectrum of our customers, from advanced pros to casual enthusiasts. One common request was a solution specifically tailored for photographers. We listened and are announcing a special offer for our loyal Photoshop customers. Beginning today, all customers who own Photoshop CS3 or higher are eligible for a special Creative Cloud membership offer that includes all of the following for just $9.99/month (available worldwide; pricing varies outside the US):

This is the ongoing price for anyone who signs up by June 30, 2014. So if you sign up now, then when you renew next year, the price will still be $9.99 per month. We do not currently have any intention of raising this price.
[UPDATE – Also see our all-new Creative Cloud 2021 Giveaway!]
Last week Adobe shipped the all-new "CC" lineup of products, the next release following last year's CS6. The CC version contains hundreds of new features compared to CS6, and it is available only via Creative Cloud membership… And that is exactly what we're giving away below.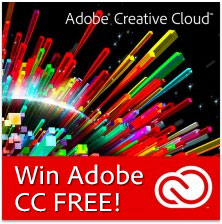 In all, the Creative Cloud includes 15 new CC desktop applications (Photoshop CC, Illustrator CC, InDesign CC, Muse CC, and all the rest), together with other comple­mentary tools and services (Acrobat XI Pro, Lightroom, DPS, Typekit, and many more). See the entire contents of what's in Creative Cloud, where all ongoing product upgrades are automatically included at no additional charge.
Also now available are all the free CC trial downloads, if you want try them out to see what's new for yourself – and they will install and run side-by-side with any older CS versions you may have, without difficulty.
Meanwhile, Adobe is continuing to sell the older Creative Suite 6 software for those who want a static version with traditional licensing, and the free CS6 trials are still out there as well.
Install now: Get all new Creative Cloud 2021 direct download links and free trials.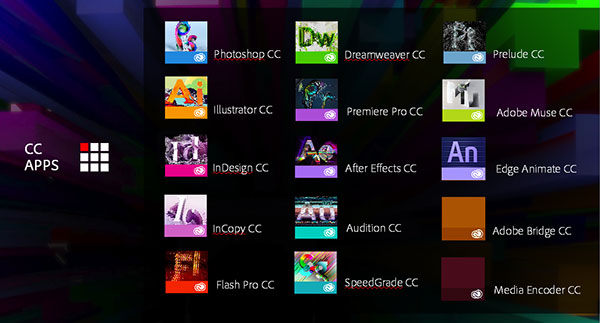 The new Adobe "CC" release is now available for instant download worldwide and there are many important differences in this release compared to Creative Suite 6, including hundreds of new features added to the individual desktop applications…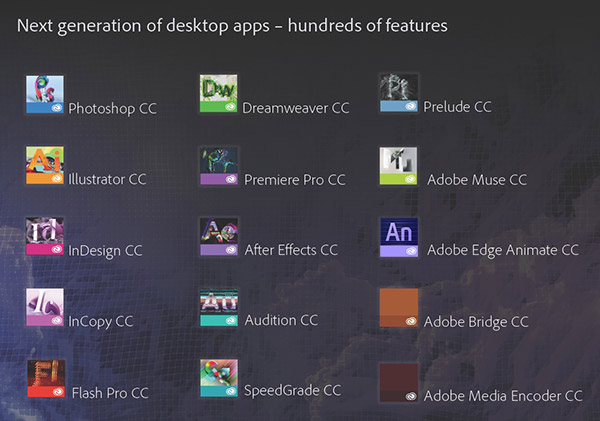 [UPDATE (Nov. 2019) – The all-new Adobe CC 2020 release has launched and is now available! See what's new in features and all the differences compared to older versions and CS6.]
Six weeks after its official introduction, Adobe today has rolled out the the new "CC" release, with hundreds of new features and improvements across the product line centering on productivity, performance, and connectivity – see our guide to what's new in CC…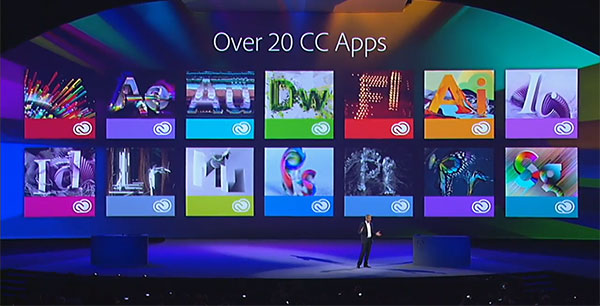 [UPDATE (Nov. 2019) – The all-new Adobe CC 2020 release has launched and is now available! See what's new in features and all the differences compared to older versions and CS6.]
Adobe has just unveiled the new "CC" release to follow CS6 (it's not CS7) – and one of the upgrade ques­tions people are asking is what's new, what's different, what's changed in CC (Creative Cloud 2013) compared to the previous version? The company says it "brings together everything you need to create your best work with incredible new versions of our flagship desktop tools, services that take publishing content to the next level, and making it easier than ever for creatives to collaborate and share their work worldwide." So our job here is to give you a quick "cheat sheet" on top new features, to help you decide about upgrading…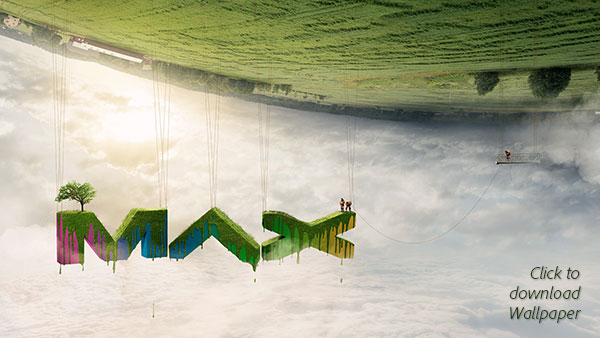 [UPDATE (Oct. 2020) – Watch over 350 new courses & tutorials from MAX 2020 – free!]
Just back from Adobe MAX 2013 and as in previous experiences, it's always the three most intense days of the year… It's wall-to-wall with larger-than-life presentations, keynotes with creative luminaries, diverse educational sessions, connecting with other leaders in the Adobe space, hands-on with the latest design tools, meeting the product teams, feeling the energy of the show floor, the buzz over "Sneak Peek" demos of cool new technology, and of course the fantastical MAX Bash party with 5,000 of your closest friends.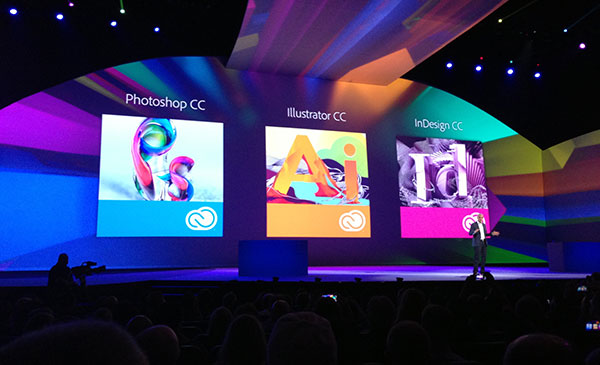 = BREAKING NEWS =
We're coming to you today direct from the MAX Conference, where Adobe has just made a blockbuster announcement.
The next generation of Creative Suite products – sometimes referred to as CS7 or CS-Next – will actually be called "CC" (as in "Photoshop CC") and from here on out will be available exclusively through the Creative Cloud. So there will not be a line called "Creative Suite 7."
[UPDATE (May 6th) – The next release is announced! Learn more about new Adobe CC.]
Normally in the weeks before a new version of Creative Suite comes out, we don't have a very concrete idea of what will be in it…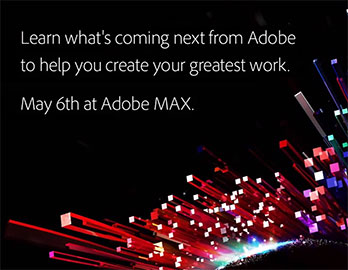 However this year – thanks to the early upgrades already out for Creative Cloud members, some telling blog posts, several "first look" videos, and a "major reveal" at the recent NAB show – we have already a pretty good picture of some of the major new features that CS7 (let's call it) will include. Adobe says all of the new products will be included in the Creative Cloud as soon as they're out.
Here below we've compiled some of the key information on what's new and expected in the upcoming release, and will keep this list up to date as we move forward…
Adobe promises much more will be revealed in the presentation on May 6th – so stay tuned!