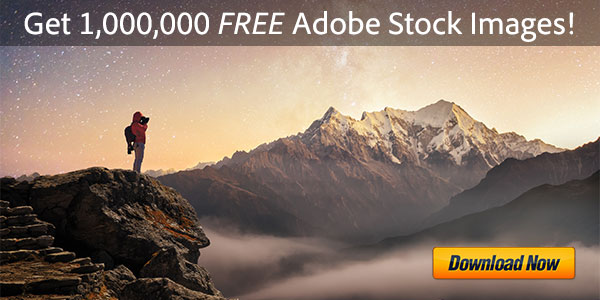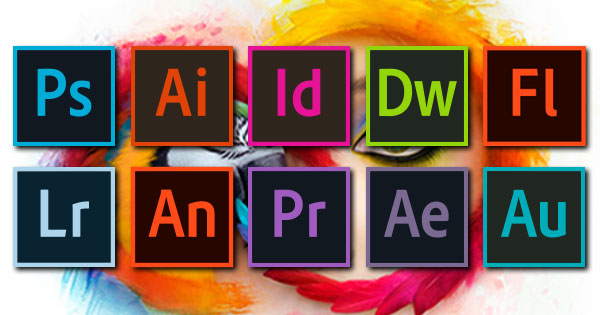 UPDATE (Oct. 2020) – The new Creative Cloud 2021 direct download links are now available.
Adobe has just made a big change to the version availability and usage of its creative software products, both for CC and CS applications…
Since the advent of Creative Cloud in 2012, subscribers have been able to use any version of the CC products that has ever been released. Some customers use prior versions due to compatibility with evolving system requirements, or because co-workers have standardized on the same earlier release.

[UPDATE – See all of Adobe's current deals & discounts!]
It's been over two years now since the initial launch of the Adobe CC release (replacing CS6) and we've seen over 1,000 new features added and included since that time – so recently Adobe confirmed they will be ending their popular Creative Cloud 40%-off discount upgrade offer for existing customers of CS3, CS4, CS5, CS5.5, or CS6:
"Don't miss out on 40% savings. For a short while longer, Adobe will provide Creative Suite customers worldwide (CS3 and later) the option of joining Creative Cloud Complete for 40% off or $29.99 / £27.34 / €36,89 / A$29.99 a month for the first year."
The updated terms and conditions show that this upgrade discount offer for CS3 through CS6 to CC will only be available until May 29th, 2015:
Note that this offer is limited to one (1) purchase of one (1) discounted Creative Cloud Complete annual membership per customer – and may not be assigned, exchanged, sold, transferred, or redeemed for cash.
[UPDATE (January 2013) – Existing CS4 and CS3 users can still upgrade to the Creative Cloud and receive a 40%-off discount off the regular price.]
Earlier this year, Adobe made a significant change to their Creative Suite upgrade policy that had been in place since CS3 came out in April 2007…
In a nutshell, they said that the older Creative Suite versions CS4 and CS3 will only be able to get upgrade discounts to CS6 until the end of this year… Starting soon in 2013, only one major version back (i.e., CS5 and CS5.5) will be eligible for upgrade pricing to CS6. This goes for suite editions as well as standalone products like Photoshop.
Here it is, found on their site:
Special upgrade offer for CS3 and CS4 customers

Take advantage of our special introductory upgrade pricing on Creative Suite 6 for customers who own CS3 and CS4 individual products and suite editions. This temporary upgrade offer is valid through December 31, 2012. After that date, only customers who own CS5 or CS5.5 products will qualify for upgrade pricing to CS6.

Read the details about our Creative Suite upgrade policy »
In other words, Adobe's longtime "three versions back" upgrade policy will last only until the end of this year… Starting in January 2013, owners of any product older than CS5 would have to pay full price, or switch to the Creative Cloud instead.
[UPDATE (May 2013) – CS4 and CS3 users no longer receive upgrade discounts to CS6, but to the new Adobe CC release instead.]
Two months ago Adobe made a major change in the Creative Suite upgrade policy that had been in place since CS3 came out in April 2007…
Had you heard about it? If not, here's what they said on the new upgrade policy for CS6…
In a nutshell, Adobe said only customers running Creative Suite 5 products would be eligible for discounted upgrade pricing to the new CS6 when it comes out.
Customers spoke up and reaction to the change was pretty unfavorable across the web… Results from our own poll here showed a striking 85% against the move including the company's related business model changes to the Creative Cloud.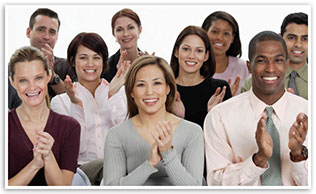 And now, in a stunning turnabout, Adobe says they have been listening and are backing off the new policy, in response to customer feedback…
Yes, it's true – and just as we were one of the first to break the original story, we're back now with the good news that the older Creative Suite versions like CS3 and CS4 will indeed be able to get upgrade discounts to CS6 in the future.
Here it is from our Adobe Partner Update:

[UPDATE – See all of Adobe's current deals & discounts!]
Adobe has just extended their popular current offer for all customers to save an additional 20% off the regularly-discounted upgrade price when you move up to CS5.5 (to either a suite or an individual product) from any earlier qualifying Adobe tool listed below.
This special was set to expire at year-end but has now been extended into March 2012 and continues to be available worldwide, with no coupon or promotion code required. It's valid for upgrading to all the latest CS5.5 versions, and also includes Photoshop CS5.1 and Illustrator CS5 as well.
The additional time comes following Adobe's recent news of a major change in upgrade policy whereby only users with CS5.5 or CS5.0 would qualify for upgrade pricing to CS6 when it is released.
The new expiration dates for the additional 20% off upgrade savings are:
North American Store: Extended through March 15, 2012.
European Stores: Extended through 15 March 2012.
Australia/NZ + Asia: Extended through 15 March 2012.
[UPDATE (January 11th, 2012) – Adobe has listened to customers and just reversed this change! CS3, CS4, & CS5 are all good for upgrade to CS6 now.]
HUGE breaking news out from Adobe, regarding substantial changes in upgrade pricing and policies for their very popular Creative Suite software…

For several years, the company has offered a "three-versions-back" upgrade policy – meaning anyone who owned a prior CS product up to three major versions back would be eligible for discounted upgrade pricing when moving up to the latest release.
Meaning, if you've got CS2, CS3, or CS4 – either a full suite or an individual point product like Photoshop – you can receive price reductions of up to 80% when upgrading to CS5.5.
Adobe now says that will be ending – the policy is going to shift dramatically, worldwide.
Starting in 2012 when CS6 comes out, this will be changing to a "one-version-back" plan – meaning to receive a price break when upgrading to CS6, you need to already be on some flavor of Creative Suite 5 – either CS5 or CS5.5.
So, what does this mean for anybody still running CS2, CS3, or CS4 at that time? Basically, if you want to upgrade later or have been waiting for CS6 to do so, it would cost you full price… To receive a discount from older versions, you'd need to upgrade to CS5 before CS6 ships.
Here it is straight from Adobe's "Conversations" Blog:
[Now updated for CS 5.5… Also find out more on the complete differences from CS5.]
One of the most common upgrade questions we see out there is asking what's new, what's different, what's better, what's changed between Adobe CS5.5 and CS5 or CS4? Or more fundamentally, what are the key new features in CS5.5, versus earlier versions, even CS3?

Creative Suite 5 contains hundreds of new or enhanced features and func­tions across the 13 point products that comprise it. So the easiest way to look at it is by major product… For example, Photoshop CS5 Extended con­tains 18 new features that CS4 didn't have, plus a further 14 more that have been enhanced. The numbers are similar for other products and even greater over CS3 of course – although generally speaking CS5 has significantly more improvements and innovation compared to CS4 than CS4 had over CS3.
Creative Suite 4 was certainly a capable release (we used it here every day), but some folks have com­mented that CS5 is really the release they wanted when CS4 came out and that CS5 is a game-changer over both previous versions… On that account, we haven't seen a bad review of CS5 yet.
Creative Suite 5.5 adds further to this with significant new features and enhancements in the areas of mobile, publishing, HTML5, video, audio, and Flash… Read our full release guide for CS5.5, or find out even when CS6 is due.
So here they are, the breakouts by individual product – the CS5.5 vs. CS5 vs. CS4 vs. CS3 version comparisons: