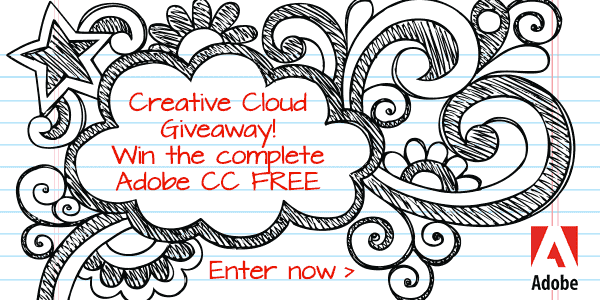 Almost five years ago, in the spring of 2012, Adobe launched two major products at one time: Creative Suite 6 and the Creative Cloud. The Creative Suite 6 suites were well received and cost from US$1,300 to $2,600 – while Creative Cloud, a subscription to their full range of creative applications, had a much lower cost of entry and gave customers access to the CS6 tools and services, as well as ongoing upgrades. A year later, Adobe announced that CS6 would be their last perpetual software release, and there would be no CS7.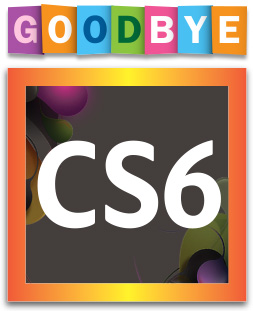 Since then, the Creative Cloud has evolved to include the newer milestone releases CC 2013, CC 2014, CC 2015, CC 2015.5, and now CC 2017. Over this time, thousands of new features and improve­ments have been delivered exclusively to Creative Cloud members, while the original CS6 release has remained largely static. By law, with the purchasing model that CS6 had, Adobe could not legally add significant new features to the traditional release.
By June of 2014, after the first two major CC versions, Adobe described new CS6 sales as "de minimis," with the vast majority of customers choosing Creative Cloud instead.
Adobe did continue providing maintenance (bug/security) fixes to CS6 and refreshing Camera Raw through July 2015, over 3 years after CS6 came out – but then finally discontinued support in order to evolve the platform and pursue further innovations in image processing and workflow technology.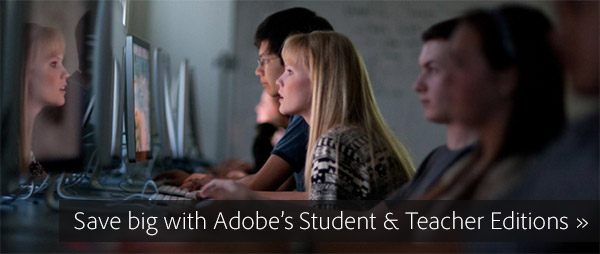 Let's face it, Adobe's traditional product prices have seemed expensive over the years, espe­cially if you're on a student's budget. The last perpetual version available, Creative Suite 6 from 2012, historically had full prices ranging from $399 for Dream­weaver through $999 for Photoshop Extended and on up to $2,599 upfront for the Master Collection suite, which contained all CS6 applications. As cool and powerful as this software was, it's hard to afford when you're in school – even after the student/teacher discount.
Adobe has stopped selling CS6, as the version reached EOL and end of support – but fortunately the company still offers deep discounts for education customers on the newer CC release which replaced CS6. Not long ago, in fact, they increased the discount on Creative Cloud to up to 70% off the regular prices. And while there are a lot of misconceptions about CC, the main products like Photoshop, Illustrator, InDesign, etc., still download and run on your desktop as normal.
With the demise of Apple Aperture, and since Adobe dropped the price of both Lightroom + Photoshop to US$9.99/month with the CC Photography Plan, Lightroom has effectively become a de facto standard for digital photography management software…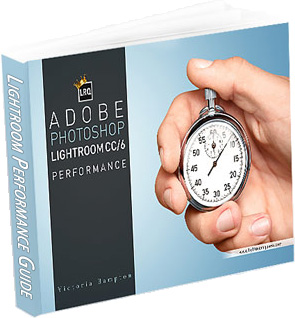 As Lightroom's usage and sophistication grows, and as image sizes and photo collections also continue to grow, there has been increasing need for a comprehensive guide to ensure the program is always running as fast as it can, and is optimized for best performance on your system.
Fortunately, widely-acclaimed author and 'Lightroom Queen' Victoria Bampton has just published such a guide – and better still, she is offering this helpful new book to the public for free!
The Adobe Lightroom Performance Guide is now out, and contains 11 chapters on every­thing you ever wanted to know about Lightroom and speed. It is available as a free downloadable book in PDF format. Here is an overview of the topics it covers: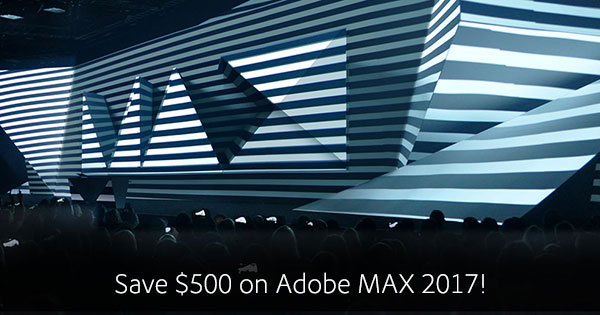 Adobe MAX—The Creativity Conference is lined up for October 16–20 this year at The Venetian in Las Vegas, Nevada – and planning is already underway to make the 2017 MAX experience better than ever: "Join over 10,000 like-minded creatives from around the world for a week of sessions, labs, speakers, events, inspiration and fun — everything you need to keep you creative for the rest of the year. Can't wait to see what we come up with for Las Vegas in 2017!"
Adobe has also quietly launched a free MAX 2017 pre-registration portal where you can quickly guarantee a US$500 discount off the regular price if you decide to go.
The Adobe Research team is exploring what Photoshop would be like with a 3D canvas instead of 2D… With the Interactive Sculpting project shown the video above, instead of drawing and manipu­lating pixels, the tool operates on three-dimensional voxels. An artist uses all the familiar tools from Photoshop like brushes, layers, and filters to sculpt 3D objects. It also showcases some innovative tablet interaction model that uses simultaneous touch and pen input: the user rotates objects with one hand while sculpting with a pen at the same time.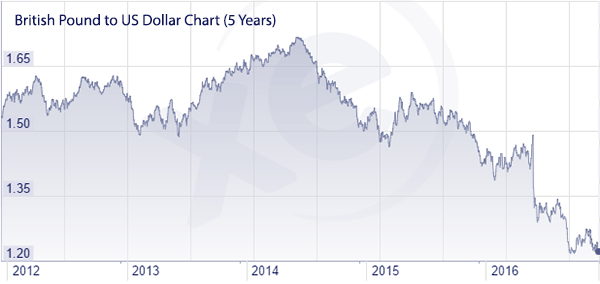 A reader asked us about a notice he received from Adobe regarding an upcoming increase in CC subscription pricing in some countries. Per the company's email, the Creative Cloud membership costs in certain areas will be changing due to currency fluctuations. This only affects a relatively small number of countries, but what exactly does this mean, and why is it happening?
Here is an excerpt from Adobe's official statement about the pricing adjustment in these geographies:
This month were celebrating our 8th anniversary here at PDT, and proud of it! So it seems the perfect time to put together a comprehensive review of the best and most-shared articles and resources published here since our site launched in 2009.
These are the top posts that consistently have the highest readership on our site, month after month, covering all major Adobe software products… They're broken out by topic below in case you've missed any, or are new here – so bookmark, share, and enjoy!
Free Adobe Books

Creative Cloud (CC)

Longtime readers know that we offer a series of free books for Adobe software with over 20 different titles that anyone can download on how to best use the different major products… These books have been trem­endously popular and well-received.
But since Adobe software is all about creating, for a long time there was a missing part: a collection of free books simply about building your creativity – something that everyone in the world can use and benefit from… So here is that set! You can legally download and use the five PDF e-books below to inspire your own creative process and help improve your work, no matter what you do in life. They are (in our view) all easy, enjoyable, and enriching reads.
Book #1: The Creative Aid Handbook (142 Pages)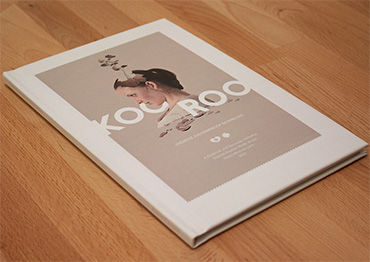 Co-creators Richard Tapp and Nicole Smith of Kooroo Kooroo rightly describe The Creative Aid Handbook as a outside-of-the-box resource to get your creative juices flowing: "We wrote, designed, and illustrated a book featuring unusual tips to nurture your creative well-being, boost your creative intellect and foster internal inspiration. Meant to serve as a mini-resource for your creative projects and food for your creative thoughts. We've included our own valuable refer­ences and resources we know and trust as a means to help you get your projects done. We want to give you the creative push from a direction you may not have thought of, be it informative, inspirational, or simply entertaining."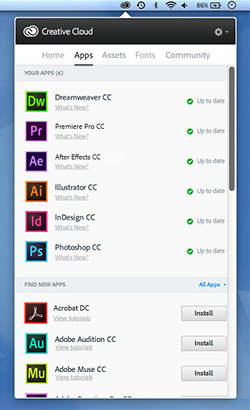 One of the biggest strengths of the Adobe CC 2017 release is receiving a complete set of creative tools with an ongoing stream of updates included at no extra cost… We no longer have to wait years for our products to innovate and keep pace with evolving technologies; instead we receive the latest and greatest features and improvements as soon as they are ready.
Since the initial launch of CC in 2013, Adobe has regularly issued new upgrades for each individual app about once every 3-4 months, bringing new power and capabilities to all subscribers.
Normally the Creative Cloud works seamlessly with these ongoing product updates… The CC Desktop App runs quietly in the System Tray and gracefully notifies the customer that a new upgrade is avail­able for any of the included applications like Photoshop CC, and (optionally whenever desired) the user clicks one button to auto­matically download and install the update smoothly in the back­ground.
Sometimes, however, subscribers need more control for various reasons… Read more…
Here's the new and updated edition of a very handy resource from James Wamser – a complete reference to all versions of Adobe InDesign ever released… It's called the Adobe InDesign New Features Guide, 1.0 to CC (2017), and this 111-page ebook is available for free download now: