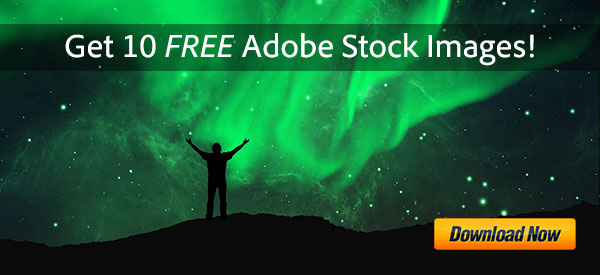 [UPDATE – See all of Adobe's current deals & discounts!]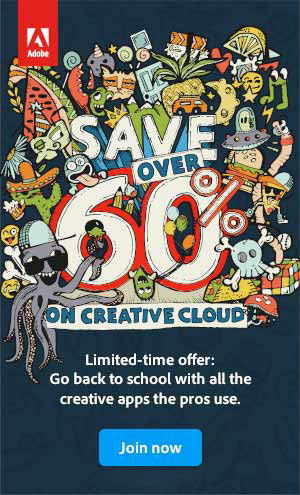 Here we are, it's that time of year again – it's back to school, and the sales that often come with it… So for a limited time, Adobe is offering a special deal for students and teachers. In addition to the regular education discount of 60-70% off of the standard price for an annual CC membership, you can now also get one month free when you prepay for your first year of Creative Cloud.
And you get the complete Creative Cloud – the latest CC 2015 desktop releases of all of the tools and services contained in the collection, including Photoshop CC, Illustrator CC, InDesign CC, Lightroom CC, Dream­weaver CC, Premiere Pro CC, After Effects CC, Muse CC, Edge Animate CC, Acrobat DC, and more. These CC 2015.5 versions contain thousands of new features and improve­ments compared to 2012's CS6.
This back-to-school offer is valid inter­nationally and worldwide – including North America, UK/Europe, Australia/NZ, and more – until Sept. 2nd. The extra bonus means the savings in some countries reaches 73% off the normal price in the first year… To get the discount, just visit the online Adobe Education Store and purchase with a credit card or PayPal: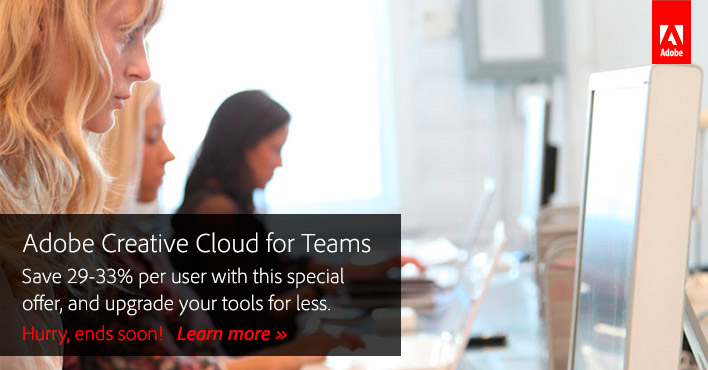 [UPDATE – See all of Adobe's current deals & discounts!]
We have a special Creative Cloud promotion from Adobe for you. For a limited time, you can save US$20/month (almost 30%) on Creative Cloud for Teams for your first year. That comes out to under US$50 a month for the entire CC collection of tools and services, including thousands of new features and performance improvements, as well as ongoing product updates! This promotion is available in many countries worldwide with similar discounts… See below for offer details and links.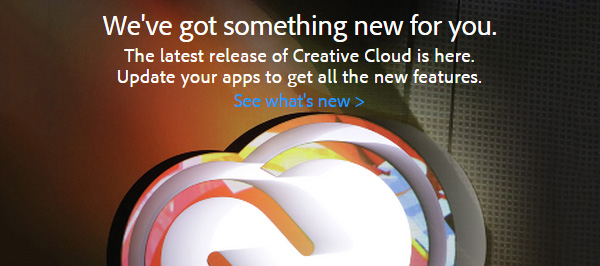 [UPDATE (October 2016) – We have some very good news – Adobe has finally published the new installers. Please see our new post here: At Last! The Adobe CC 2015.5 Direct Download Links (2016 Release) We're sorry about the delay!]
[UPDATE (November 2016) – The newer CC 2017 direct links are also now available!]
Early this morning, Adobe launched major updates to its flagship Creative Cloud tools and services. This June 2016 release includes dramatic new features in Adobe's key desktop applications, performance enhancements across Creative Cloud (CC) and exciting updates to Adobe Stock. As always, all upgrades to all CC desktop apps are available for download by Creative Cloud members as part of their membership at no additional cost.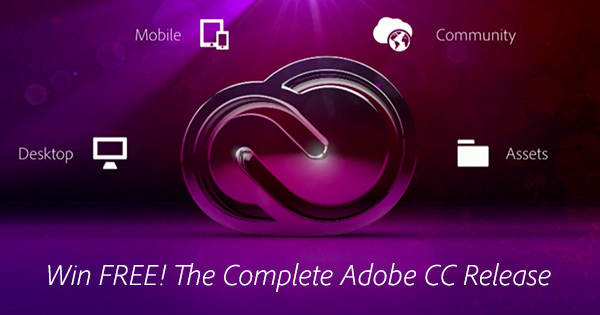 [UPDATE – Also see our new Adobe CC 2017 Holiday Giveaway!]
Last June, Adobe shipped the new CC 2015 set of tools and services – a milestone marking the third major release of the CC product line, which replaced CS6 from 2012. This latest CC version contains thousands of new features and advancements compared to CS6 (across all creative applica­tions), and it is available only via Creative Cloud membership – a community which now surpasses 9 million paid members.
CC 2015 is also known as the Creative Cloud 2015 Release… Since its initial launch, Adobe has issued many updates to further upgrade the functionality and capabilities of the different tools – and all ongoing upgrades are auto­matic­ally included at no addi­tional charge. Sometime this year, the company is expected to ship the next major milestone release of the product line (e.g., CC 2015.5 or CC 2016), and this will also be included for current members.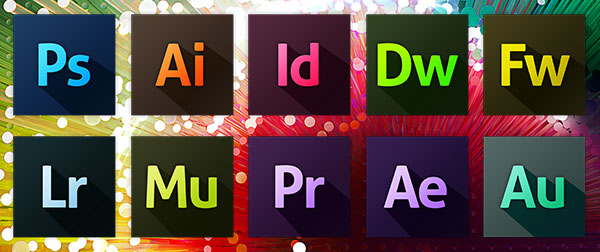 With the fast-growing adoption of Adobe's Creative Cloud and the recent release of the all-new CC 2015 versions of creative applications, some readers are telling us they're not sure if they need all the tools that are included in the complete Creative Cloud offering, or aren't quite ready to join for US$49 a month…
The complete (or All Apps) Creative Cloud membership gives you the latest-and-greatest versions of Photoshop, Illustrator, InDesign, Acrobat, Dreamweaver, Muse, Animate, Premiere, After Effects, Audition, and others – together in a well-integrated suite with ongoing product upgrades included as soon as they're available.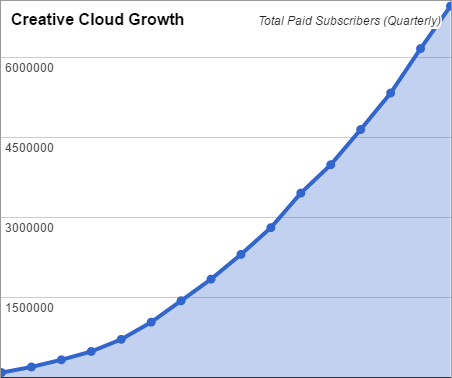 [UPDATE (February 2017) – Analysts now estimate the total number of CC subscribers to be over 9 million.]
Adobe's Creative Cloud has been available for over three years now and continues to gain strong adoption in the marketplace, the latest published figures show.
Lately the rate of paid memberships has approached almost 1 million per quarter – adding 798,000 new subscribers in the past quarter alone (or 57,000 new customers each week) – which means that total number of subscribers has now reached 9 million since the CC product line replaced Creative Suite in June 2013.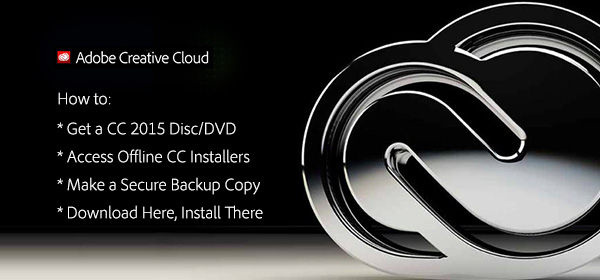 The Creative Cloud is cool because it offers access all major tools that Adobe makes at an affordable price… But here are four recurring challenges we still see out there since Adobe discontinued boxes and switched over to Cloud-only application downloads:
We've previously covered here how to transfer Adobe software products (like Creative Cloud, CS6, Photoshop, Lightroom, Elements, or Acrobat) between two computers, including from PC to Mac or vice versa. In this article we're going to focus on transferring the actual legal license from one person or company to another, like transferring the title to a car or home between two people.
Moving the software physically is mostly a technical task, but doesn't cover what happens if the recipient has problems, needs customer support or updates, wants to be registered with Adobe, and be recognized as the new rightful owner and user of the tools. To address those needs, just follow the transfer process described below to "unregister" the program from the old owner and re-register for the new one.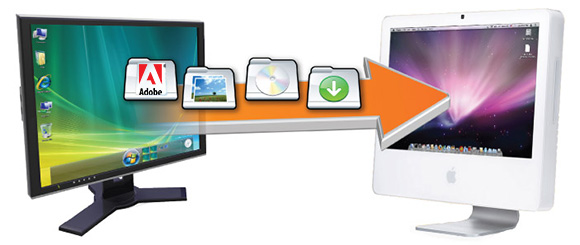 OK, so your old computer is running out of gas, you're upgrading or changing systems, adding a new machine, or switching from a PC to a Mac, or vice versa — and you want to move over your copy of CC/Creative Cloud or CS6 (or CS5 or CS4 or CS3) Adobe software — what do you do, and how do you do it? Just follow our complete guide below, which also works for other Adobe desktop products such as Acrobat, Elements, Lightroom, Captivate, and more.
As we've covered previously here, you are generally allowed to install and activate most Adobe software on up to two computers, with the restriction that the software can not used on both systems at the same time. So right off the bat, you might be good to go with installing the software on a second computer, although you may wish to double-check the licensing agreement for your product to be sure.
This is one of the most common questions we get, and the answer may pleasantly surprise you… The place to look to find the answer is the Software License Agreement, also called the terms of use or EULA. This agreement governs the use of your Adobe product, and is translated into 28 languages within each document. It also covers some basics about product activation.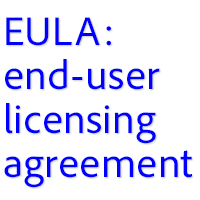 So, in general, how many systems can you install Adobe software on, including the Creative Cloud (CC) and CS6? The answer for individuals (as opposed to businesses) in most cases is two. The catch is that both computers must be used only by you and the two systems cannot be used at the same time. This policy was designed so that you could run Creative Cloud (or Creative Suite) at home on your desktop PC, as well as while traveling with your laptop or tablet PC. But the types of computers and their usage has blurred so much now that you can just pick any two you own and the product should install and properly activate on both…
For example, here is the key text from the EULA for Photoshop CS6:
2.1.3 Portable or Home Computer Use. Subject to the important restrictions set forth in Section 2.1.4 [having to do with volume licensees], the primary user of the Computer on which the Software is installed … may install a second copy of the Software for his or her exclusive use on either a port­able Computer or a Computer located at his or her home, provided that the Software on the port­able or home Computer is not used at the same time as the Software on the primary Computer.