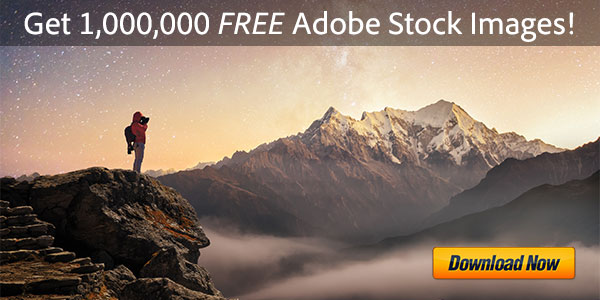 Archive for September, 2011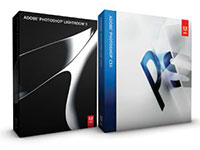 Adobe Lightroom 3.5 and Adobe Camera Raw 6.5 are now available as final releases, and are free for all current Lightroom 3 and Photoshop CS5 users…
These updates include bug fixes, performance and stability improvements (20 for Lightroom and 9 for Camera Raw), plus support for 27 new lens profiles and 24 new cameras, including the Nikon Coolpix P7100, Olympus E-PL3, and Sony SLT-A77 – and could be some of the last revisions before Lightroom 4 and CS6 come out.
» Download the Final Adobe Lightroom 3.5 for Mac OS (a free update to Lightroom 3)
» Download the Final Adobe Lightroom 3.5 for Windows
» Download the Final Adobe Camera Raw 6.5 for Mac (a free update to Photoshop CS5)
» Download the Final Adobe Camera Raw 6.5 for Windows
Read more details about the update including the 29 fixes that were made as well as the new cameras supported, or take a look at the complete list of all Lightroom-supported cameras.
Lightroom 3.5 is a recommended update and is available in 12 languages: English, German, French, Dutch, Italian, Spanish, Portuguese, Swedish, Japanese, Korean, and Chinese (Traditional and Simplified). If you don't yet own Lightroom 3, Adobe's free trial download has also now been moved up to version 3.5.
[UPDATE – See all of Adobe's current deals & discounts!]
Adobe is continuing its special "Deal of the Day" program and the next big deal is a healthy 30% off their bestselling product, Photoshop CS5 – although it is not widely publicized…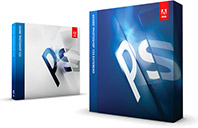 This means – for one day only – you'd pay $489 instead of $699… and for the Extended (top-of-the-line) version, it's now $699 instead of $999.
[ See: What's the Difference Between Photoshop CS5 and Extended? ]
This is the real deal – genuine, authentic, and you're getting it direct from Adobe.
And it's not an upgrade – it's the full commercial version… You can receive it via instant download or shrinkwrapped box delivered by FedEx, for either Windows or Mac OS, in any language.
For even more savings, it appears this sale is stackable with another current Adobe special where you can save 30% off Lightroom when the two products are purchased at the same time…

One of the most common upgrade questions you're likely to see is what's new, what's different, what's improved between the new Adobe Photoshop Elements 10 and version 9? Or more fundamentally, what are the key new features in PSE 10, versus PSE 9, 8, 7, or even version 6? We put together a quick list here of what's changed since 9, but how about a version-by-version, feature-by-feature table? You'll find this down below (or shortcut here), but first let's take a close look at some of the biggest additions.
The before-and-after images pictured above are a demonstration of the new "depth of field" effect, where in just seconds you can produce the feeling of shallow focus (low f-stop) for the subject in any existing photograph you have.
From Adobe's official press release:
Adobe is dropping some hints about new and future creative tools coming on tablet devices and for HTML5 content creation. On a publicly-available conference call earlier this week, Adobe CEO Shantanu Narayen shared some guidance on the company's upcoming product roadmap and what to expect…
With a shifting landscape that favors HTML5-based content and application delivery, we are doubling down in our investment in this area. CS5.5 delivered enhanced HTML5 capabilities. We recently previewed Adobe Edge, a new HTML5 web motion and interaction design tool, which allows web designers to create cutting-edge animations for their websites. Interest in this tool far exceeded our expectations.

We also just introduced the beta release of a new product code-named Muse, which allows designers to create and publish HTML-based websites without writing complex HTML code. And we are contributing new innovations to WebKit to allow for a more expressive Web. These initiatives show our commitment to help drive the evolution of browsers and be the leading tools provider for HTML5, and this is only the beginning.
So what does this mean in terms of the next release of Creative Suite? Will we see Adobe Muse and Edge – or other new HTML5 tools – as part of CS6?
[UPDATE (October 2019) – These still work to download the old Elements 10 trials. We also now have the new Elements 2020 Direct Download Links!]
Continuing our history of providing the direct download links for major Adobe products such as Creative Cloud, CS6, Lightroom 6/CC, and Acrobat DC, below you'll find the direct links from Adobe's servers for free trials of the brand new releases of Photoshop Elements 10 and Premiere Elements 10, for both Windows and the Mac OS.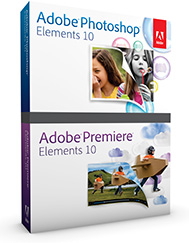 The links given below go to the authentic and secure files residing on Adobe's servers, are guaranteed genuine and will not change. They are especially useful when you are unable to download Adobe's free trials via other means – often due to difficulties with the Akamai Download Manager (the Adobe DLM). With the links provided below, you can use your own browser's download capability, or another download manager of your choice.
For setting up Elements on Windows (both PSE 10 and PRE 10), each program consists of two downloaded files: an .exe and a 7-Zip file (.7z). The .exe file will only work (and install) once the .7z file is fully downloaded and resides in the same location. For the Mac, it's just a single .dmg file for each program.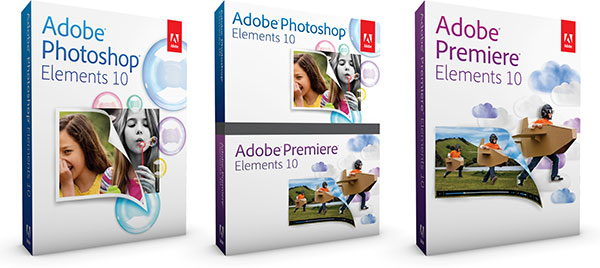 Yes – Adobe Photoshop Elements 10 and Premiere Elements 10 are just out and now shipping! Pretty much on the timeframe we forecast, both products are available on both Windows and Mac with the same features… You can instantly download the free trials now as well (yes, they are available!), and the new software will work side-by-side with any previous release(s) of Elements you may own. If do you have an earlier version installed, you can automatically import and convert your work.*
And thus far the reviews for Photoshop Elements 10 have been pretty positive.
The prices remain US$99 for the full version of either PSE 10 or PRE 10, and $149 for the bundle package containing both complete products. To add Adobe's Plus Benefits runs $30 more. Education customers can grab the Student and Teacher Edition for $119 for both applications (note that academic pricing is no longer offered for each one individually). The languages available today include English, French, German, Dutch, Spanish, Portuguese, Italian, Swedish, and Japanese.
[UPDATE (March 6th) – The Lightroom 4 final release is now shipping!]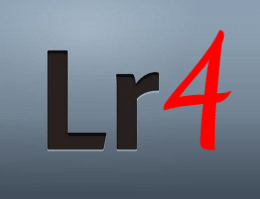 With Photoshop Elements 10 having just arrived, and Creative Suite 6 on the distant horizon, one question remains: when will Adobe Photoshop Lightroom 4 be released?
Adobe hasn't said, and has not given advance notice in the past. But as shown in the chart below, Lightroom has run an average of 20 months between releases. So if history is any measure, then moving forward twenty months from when version 3.0 came out would put Lightroom 4 shipping in April 2012…
But there's more to the story. Every previous release of Lightroom has had at least one public beta period – and a beta release is generally expected for Lightroom 4 as well. These beta periods have lasted 3-4 months each. Adobe has not yet announced a Lightroom 4 beta, so it's reasonable to assume that we should be seeing one on Adobe Labs well before the official release of the product. In other words, don't expect (the final) Lightroom 4 for at least three months from now – or from the time the beta comes out.
[UPDATE (January 10th) – The Lightroom 4 beta is here! So we maintain our outlook below…]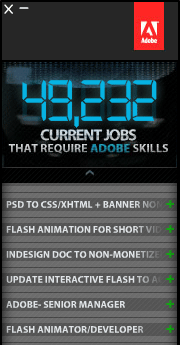 Though the economic recession officially ended over two years ago, the job market remains pretty challenging. In the U.S. officially no new jobs were created last month, continuing a slowing trend from the spring – and this situation is currently a major focus of Washington. However, Adobe is one company that continues hiring new staff at a healthy pace, and more broadly, Adobe product skills remain in strong demand by employers worldwide.
Adobe Systems (the company itself) presently has 358 job openings around the globe – adding another 4% to their workforce – but if you know Adobe software generally, then the opportunity is even larger. Right now there are nearly 50,000 employment openings across North America that require Adobe skills, and you can see these and browse for yourself with the free downloadable Adobe Job Feed app.
All major tools are represented here: Flash, Dreamweaver, Photoshop, InDesign, Illustrator, Acrobat, Premiere, After Effects, and so on. You can drill down to sort by city/state or ZIP code for jobs in your area, and then view the complete descriptions and even apply for positions directly from within your web browser.
[UPDATE – Also see our all-new Creative Cloud 2021 Giveaway!]
September's here! Labor Day, back to school, fall begins… September also usually means the next release of Photoshop Elements – now version 10 – should be coming out soon…
Now, we can't say yet what new features will be in PSE 10, but – true to form – we can start giving it away…
So as soon as it's available, we'll be shipping out five shiny new boxes for free – and one could easily be yours through the three ways to enter below.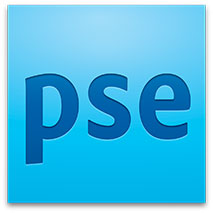 Photoshop Elements is already the #1-selling consumer photo-editing software* out there, and this 10th edition is likely to inherit even more functionality from its big brother, Photoshop CS5 – which itself is slated to get a major upgrade to Photoshop CS6 next year.
If Adobe follows the same model of Elements 9, then PSE 10 would be available on both Windows and Mac (multi-platform) with the same capabilities – and work alongside any older release(s) of Elements you may have, with the ability to automatically import and convert your existing catalog.
This new giveaway is open to residents of North America, Europe, UK, Australia, New Zealand, and South Africa – and all you need to do for a chance to win is the following three steps: