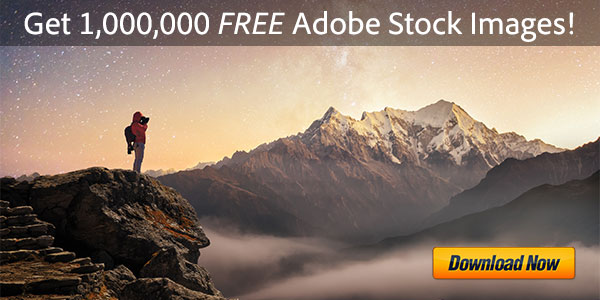 Archive for January, 2012
[UPDATE (May 7th) – Here it is, Creative Suite 6 has been released!]
Late last week we received these two inquiries via our Contact page:
"Could you please provide a proposed release date for CS6 Design Premium software? I can't see anywhere on your site where this is mentioned except for the U-turn regarding upgrade policy from earlier versions."
"I have a budget meeting tomorrow and need to know the approximate release date and projected cost of the CS5 to CS6 Master Collection Suite upgrade."
---
So, this is something people really want to know now. And we have written about it before, giving clues in posts here as far back as March and July of last year…
But it's clearly time for an update.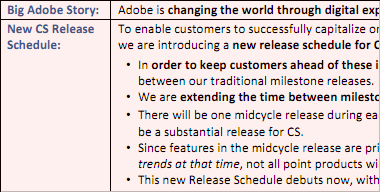 Even today, we wish we could give you exact dates and numbers for those questions, but Adobe hasn't publicly disclosed that information – and likely won't until CS6 is launched… However, we can make a best estimate of the possible timing for the Creative Suite 6 release window.
On Adobe's site now there is a document referencing the new CS Release Schedule. Here are a few of the key elements contained within this Message Summary:
Content Aware Fill is one of the major features added since Adobe Photoshop CS5, and is said to be one of its greatest new timesavers. CAF allows you to move or delete parts of your image and Photoshop will automatically and intelligently fill in the space left behind. We've written about it before with the quote, "Any sufficiently advanced technology is indistinguish­able from magic." [Arthur C. Clarke]
And in our shop here we save hours every month from using Content Aware Fill as well as other CS5 advancements like Puppet Warp and the improved edge/masking tools.
Yet we still see some people claiming that Content Aware Fill "doesn't work," "doesn't give results like in the demo video," "doesn't use the right back­ground," or is just hype, smoke-and-mirrors, or a "gimmick."
It's true that it doesn't always work and of course has its limitations. You can't synthesize brand new material or hidden content that doesn't exist in some related form elsewhere in the image. And often it will require some retouching afterwards to get the final result you want.
But usually it will get you most of the way there very quickly – if you know the most effective ways to use the feature. The best is when it "just works" without doing anything special, and this happens often enough too…
If you'd like to learn how to use Adobe's Creative Suite tools to easily and portably create websites and apps for tablets, smartphones, and mobile devices there's a new 2¼-hour course you'll be interested in…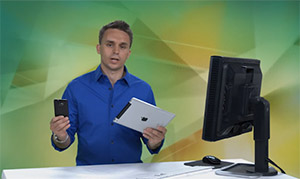 Guru Paul Trani teaches an extensive free class with 18 video chapters that will take you step-by-step on how to create portable content that will run on both Apple iOS and Google Android devices with a wide variety of screen sizes using a single code base. Basic usage of HTML5 and CSS3 is covered, as well as how to bring in Adobe's recent additions PhoneGap (for building fast, cross-platform mobile applica­tions) and Typekit (for delivering custom web fonts).
The first half of the video series employs Adobe Dreamweaver CS5.5 to develop both websites and apps, with steps on how to convert a website into a portable mobile app. The tutorials then move on to using Flash-based tools (with Adobe AIR) to build multi-platform mobile apps. We already know that Flash Professional CS5 can be used to build apps for the iPad and iPhone, but this takes it a step further. The videos guide you all the way through to how to publish your app to your device and to the Android Market (which shows immediately) or to the Apple App Store.
[UPDATE (May 2013) – CS4 and CS3 users no longer receive upgrade discounts to CS6, but to the new Adobe CC release instead.]
Two months ago Adobe made a major change in the Creative Suite upgrade policy that had been in place since CS3 came out in April 2007…
Had you heard about it? If not, here's what they said on the new upgrade policy for CS6…
In a nutshell, Adobe said only customers running Creative Suite 5 products would be eligible for discounted upgrade pricing to the new CS6 when it comes out.
Customers spoke up and reaction to the change was pretty unfavorable across the web… Results from our own poll here showed a striking 85% against the move including the company's related business model changes to the Creative Cloud.
---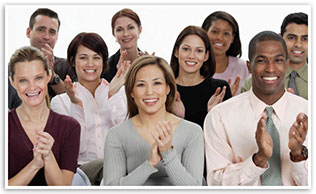 And now, in a stunning turnabout, Adobe says they have been listening and are backing off the new policy, in response to customer feedback…
Yes, it's true – and just as we were one of the first to break the original story, we're back now with the good news that the older Creative Suite versions like CS3 and CS4 will indeed be able to get upgrade discounts to CS6 in the future.
Here it is from our Adobe Partner Update:
[UPDATE (March 6th) – The Lightroom 4 final release is now shipping!]
NEWS FLASH – Adobe has just announced a free public beta release of the eagerly-anticipated Photoshop Lightroom 4, with new tools and advancements to enhance and share your digital photograph library: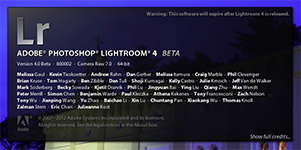 "Available as a free public download from Adobe Labs for Windows and Mac, the Lightroom 4 beta is a preview of new features and capabilities that will be offered in the final release of LR4, expected in early 2012.
The beta features refined technology for superior shadow and highlight processing, expanded management capabilities including enhanced DSLR video support and the ability to create beautiful photo books from within Lightroom. Adobe encourages photographers to try the beta release and provide feedback to the product team."
The news comes six years to the day from the very first beta release of Lightroom 1 on January 9, 2006, where it all started… Lightroom is Adobe's digital photography workflow solution helping amateur and professional photographers quickly import, manage, enhance and showcase their images.
And great news – some long-requested new features are here now in LR4…
It's been a few months now since Adobe Photoshop Elements 10 was officially released, so let's take a look at what the reviews out there are saying…
First, for a quick overview of the new version, check out our Elements 10 Release Guide, as well as What's New in PSE 10 vs. 9, 8, 7, or 6?
And if you're wondering which edition of Photoshop is right for you, see: What's the Difference between Photoshop CS5 vs. Elements 10 vs. Lightroom 3?
OK, so now on to the reviews for Photoshop Elements 10:
PC Magazine writes, "If you're mostly concerned about doing interesting and creative things with your images, but don't want to invest the time and money in learning Photoshop, Photoshop Elements 10 is an excellent option… Competitors don't come close to matching Photoshop Elements' array of dazzling photo effects, organizational tools like face tagging, and sharing and output options. Photoshop Elements 10's tools for perfecting your digital images are unrivaled, making it our Editors' Choice for prosumer photo editing."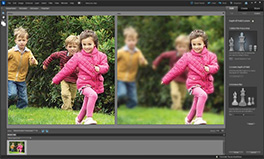 About.com says, "Each new update to Photoshop Elements has always brought strong new features to the program. Photoshop Elements 10 is no exception… Elements remains an extremely powerful and useful photo editing program for anyone who doesn't need the graphic editing feature of CS or its high price tag. Whether you are a beginner or 'old hand' at photo editing, Photoshop Elements 10 offers strong tools for a very reasonable price."
[UPDATE (June 2014) – See this comment below for an important update on this article.]
[UPDATE (Jan. 2017) – Adobe just stopped selling CS6 entirely – here's why.]
Adobe's Creative Suite 5.5 has been out since May, and has generally been well-reviewed and even lauded as a must-have release… Nevertheless, some folks are still looking for or require older versions of the software, like CS5.0 or CS4. Why?
Two common reasons are the higher system requirements – 64-bit for some components of CS5 like After Effects & Premiere Pro, as well as cases where the rest of a customer's site is still running an older version and would like to add a new setup with the same compatibility. And occasionally some folks say they prefer the earlier, simpler versions over newer ones with more features.
The challenge is, once a new release comes out, Adobe no longer officially sells the older version (with one exception). So if you need a prior release, what do you do?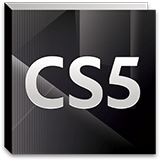 If you want the trial version to use for 30 days, that's easy – Adobe actually keeps most older original trials still available for download on their servers – including all of CS4 and CS5, plus earlier releases of Acrobat, Lightroom, Elements, etc… You can find those trials all linked for download here:
But how about when you want to actually buy CS4 or CS5?
If you ask Adobe, they'll usually tell you to check their official list of authorized resellers & retailers to see if someone still has the version you want in stock. The problem is it's inconvenient to search as often those stocks are thin or sold out, and no longer available.
[UPDATE – Also see our all-new Creative Cloud 2021 Giveaway!]
Welcome 2012! Last year we gave away a lot of software, so to kick off the new year right, we're going to be giving away a brand new boxed copy of the Adobe Creative Suite 5.5 Web Premium suite. This is one of the top-selling CS editions and the second largest prize we've ever done…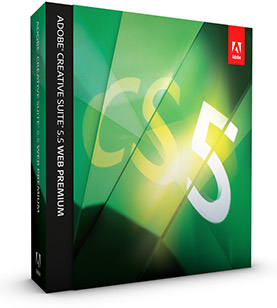 Creative Suite 5.5 was officially released in May, and contains a large number of new product features and improvements over CS5. But this giveaway is not an upgrade or an education version – it is the shrinkwrapped, full commercial English version of CS 5.5.
CS5.5 Web Premium sells for $1,799 / €1,999 / £1,429 and includes the popular applications Photoshop Extended, Dreamweaver, Illustrator, Acrobat X Pro, Flash Pro/Catalyst, Fireworks, among others… (see the complete list of products it contains) If you want to try it out first and install it on your computer, that's easy as the free trial is available for download for both Windows and Mac OS.
Owning Creative Suite 5.5 would also make you eligible to upgrade to CS6 when that product line eventually releases.