Late yesterday, in a post entitled, "CS5 Countdown is on…", Adobe Chief Technology Officer Kevin Lynch wrote about the recent decision by Apple to restrict which Software Development Kits can be employed to produce iPad and iPhone apps:
So, what's all the fuss about the Apple proposed revised SDK license?

Yesterday Apple released some proposed changes to their SDK license restricting the technologies that developers can use, including Adobe [Flash] software and others such as Unity and Titanium.

First of all, the ability to package an application for the iPhone or iPad is one feature in one product in Creative Suite. CS5 consists of 15 industry-leading applications, which contain hundreds of new capabilities and a ton of innovation. We intend to still deliver this capability in CS5 and it is up to Apple whether they choose to allow or disallow applications as their rules shift over time.

Secondly, multiscreen is growing beyond Apple's devices. This year we will see a wide range of excellent smartphones, tablets, smartbooks, televisions and more coming to market and we are continuing to work with partners across this whole range to enable your content and applications to be viewed, interacted with and purchased.

Tune In

Creative Suite 5 is a tremendous leap forward, and I encourage you to tune into the global webcast on Monday 8am PDT and find out all the details.
In talking further about CS5, Lynch also reveals some screenshots and hints about what to expect on Monday – in particular focussing on how Adobe is incorporating social computing aspects for doing work across the network, adding more cloud-based capabilities that comple­ment client-side software, and enabling creation of content and applications across an increasing number of screens.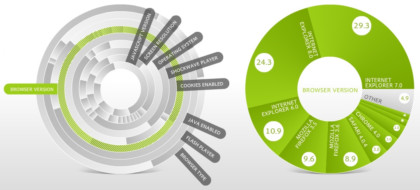 You can read the rest of Lynch's piece here.
[UPDATE (April 21th) – Roger Risdal, Partner Product Manager at Adobe, has further commentary here on New language in Apple's new iPhone OS v4 SDK agreement. Also Adobe Flash Product Manager Mike Chambers' follow-up, On Adobe, Flash CS5 and iPhone Applications.]