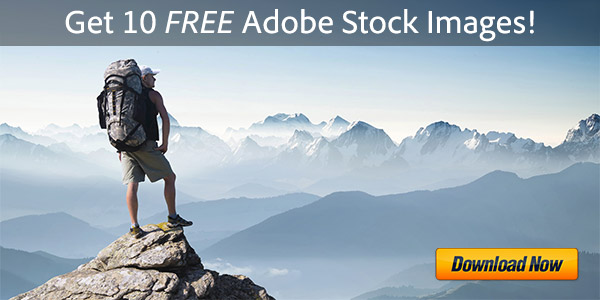 [UPDATE – See all of Adobe's current deals & discounts!]
Adobe has just extended their popular current offer for all customers to save an additional 20% off the regularly-discounted upgrade price when you move up to CS5.5 (to either a suite or an individual product) from any earlier qualifying Adobe tool listed below.
This special was set to expire at year-end but has now been extended into March 2012 and continues to be available worldwide, with no coupon or promotion code required. It's valid for upgrading to all the latest CS5.5 versions, and also includes Photoshop CS5.1 and Illustrator CS5 as well.
The additional time comes following Adobe's recent news of a major change in upgrade policy whereby only users with CS5.5 or CS5.0 would qualify for upgrade pricing to CS6 when it is released.
The new expiration dates for the additional 20% off upgrade savings are:
North American Store: Extended through March 15, 2012.
European Stores: Extended through 15 March 2012.
Australia/NZ + Asia: Extended through 15 March 2012.
Adobe has two major new products in free public beta right now – Adobe Edge for developing HTML5 animations (like Flash Pro but outputs HTML5) and Adobe Muse which allows designers to create websites as easily as creating a layout for print. Adobe says interest in these betas has far exceeded their expectations.
So what's the difference between Muse and Dreamweaver, Adobe's existing tool for creating websites? Well, with Muse you can build cool sites without coding (see impressive examples), whereas Dreamweaver is for users with greater technical orientation. So while you can do more advanced things with Dreamweaver, often you can (very easily) do just what you need with Muse, and have it look great.

Both tools will be shipping in their first official release in 2012. And while it's been known for a while that Muse would be "subscription-only," we now know too that Edge will likely follow the same path. Furthermore, neither will be included in the Creative Suite.
At a recent Adobe Analyst meeting during the question and answer session, it was revealed that Adobe is planning for both new design tools to be available only via subscription or through their optional "Creative Cloud" software rental offering – and neither will be a part of CS6 – in other words, they will only be sold separately.
Here it is at the 33-minute mark of the Q&A:
[UPDATE (Nov. 2018) – Check out Adobe's new 2018 Black Friday & Cyber Monday Deals!]
If you missed the deals Adobe had running for Black Friday, not to worry as there are more great holiday specials going for December through Christmas, Boxing Day, and on to New Year's and beyond – and here's your guide…
Adobe has a dozen major offers in multiple countries covering popular products – including saving 10-20% on Creative Suite 5 and 5.5 products, 30% on either Lightroom 3 or the new Photoshop & Premiere Elements 10, 10% additional discount in the Education Store, plus free shipping. The deals have various expiration dates Europe/UK, Australia/NZ, and North America. Note that you do need to use individual coupon codes (linked below) for many of them.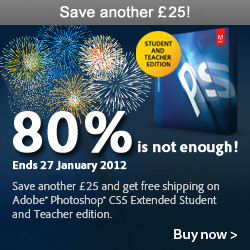 All the holiday offers and some of their graphics are detailed below, and are available only for direct purchases. This end-of-year sale will probably mark Adobe's last discounts for a while, so if you've been waiting to make a move – especially with the recent changes in Creative Suite upgrade policy – then now could be your time…
Note that if you buy either Photoshop or a CS5.5 suite together with Adobe Lightroom, then these coupon codes are stackable with an additional 30% off Lightroom 3 offer! (valid worldwide until December 31st, 2011)
If you prefer to try before buying, you can instantly download any Adobe product you want as a fully-working 30-day free tryout, then later purchase/activate it within the savings period to get the discount.
Judging by the amount of attention that Adobe's recent upgrade policy changes have been receiving, as well as our subsequent visitor poll on the company's model shift to the new "Creative Cloud," this is a big and important issue…
And while this cloud model is optional, two of the persistent questions so far have been: How are the Acrobat and Lightroom products affected by all of this?
Both of these tools have historically different release schedules from Creative Suite – and while Acrobat is included in the suites, Lightroom is not. Looking back, CS5.5 launched in May 2011, Acrobat X in November 2010, and Lightroom 3 in June 2010.
[See: When will Adobe CS6 be released? When is Lightroom 4 coming out?]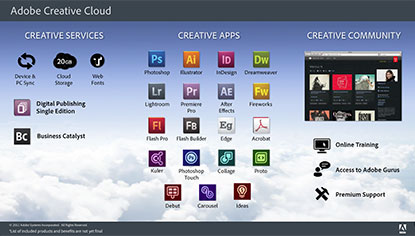 So first off, we can clarify: both Acrobat and Light­room are currently slated to be included in Adobe's Creative Cloud, at least according to this slide from a recent analyst presentation – although there is a disclaimer at the bottom which states, "list of included products [is] not yet final."
[UPDATE (January 25th) — Adobe now says that Lightroom will not be included initially, but is "planned for a future release."]
The next question then is, will either of these two popular standalone products be affected by Adobe's new upgrade policy?
[UPDATE (October 2012) – Looking for CS6 tutorials? Check out this Photoshop CS6 primer, or 1,000 pages of free CS6 ebooks, or 30 hours of free CS6 videos.]
Adobe Photoshop is a sophisticated tool with a 21-year history and a seemingly-endless array of powerful capabilities. And after spending $549 for the product with discounts (or $199 for students), who wants to pay a lot more to learn how to use it all?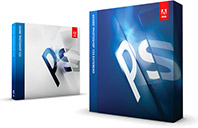 Fortunately there are a number of avenues to get great training and tutorials for free. The first stop is Adobe TV, which has nearly four hours and 37 chapters of 100% free tutorials for Photoshop CS5 alone. There is also a wealth of content for prior versions like Photoshop CS3 and CS4. It's a good place to get started and orient yourself with the major functions, and all of it is gratis.
For learning how to use the best new features added in Photoshop CS5, take a look at our collection of articles with tours of:
We also have a regular page here on the site with a rotating selection of tuts for all versions of Photoshop, stepping through various tips and tricks. And for a terrific set of little-known but very handy techniques, check out Adobe's Photoshop "Hidden Gems" series with Product Manager Bryan O'Neil Hughes.
[UPDATE (May 2013) – CS4 and CS3 users no longer receive upgrade discounts to CS6, but to the new Adobe CC release instead.]
[UPDATE (January 2012) – Adobe has listened to customers and just reversed this change! CS3, CS4, & CS5 are all good for upgrade to CS6 now.]
Earlier this month Adobe made a major change in the Creative Suite upgrade policy that has been in place since CS3 came out in April 2007…
Have you heard about it yet? If not, you might want to read the new upgrade policy for CS6.
Also helpful: see Adobe's planned new business model, a membership-based Creative Cloud.
---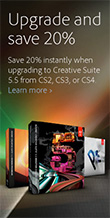 OK, all caught up? Good. So, how will these changes affect you?
First off, for anybody currently running the latest major release, Creative Suite 5 (either 5.0, 5.1, or 5.5), you're fine. You will not be affected by this revision, and will be eligible for the discounted pricing on upgrades when CS6 comes out.
For everyone else, if you're still running older versions – like CS2, CS3, or CS4 – when CS6 releases, you wouldn't qualify for that upgrade price break. And customer reaction on this point has been understandibly unfavorable.
Adobe is trying to mitigate the impact of this change by offering an extra 20% off all CS5.5 upgrades worldwide until the end of the year the extended date of March 15, 2012 (see banner).
But in trying to figure out what this means for everybody, it might be helpful to first take a step back with the Creative Suite release history and expected future schedule… Here's how the big picture looks:
[UPDATE (Nov. 2018) – Check out Adobe's new 2018 Black Friday & Cyber Monday Deals!]
Adobe has got a boatload of money-saving deals lined up for Black Friday 2011 and Cyber Monday this year, and we've got the full scoop… There are more than a dozen great offers on tap in many countries covering all major products – with some of them as low as half price!
With these holiday promotions you can save up to $250 on Photoshop, $100 on Lightroom, 10% on full versions of CS5.5, 30% on CS5.5 upgrades, 50% on Elements, 10% on Acrobat, free shipping, and much more. The specials kick off on Saturday, November 19th, with most running through Tuesday, November 29th.
All the different deals and some of their graphics are detailed below, and are available only for direct purchases. So if you've been waiting for a great sale to make a step – especially with the recent changes in Creative Suite upgrade policy – now could be your time with these deep discounts…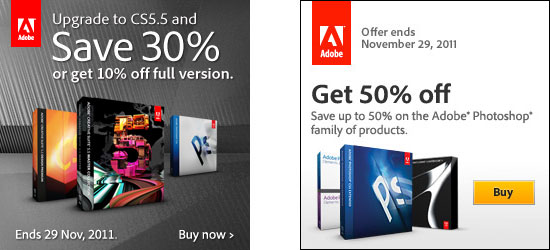 Many people have been making guesses on what's happening now that Flash Player for Mobile will not be further developed. There's a lot of talk and speculation out there, as folks try to figure out what it means… So take two dozen common questions on the subject, and here are the official answers Adobe sent to us: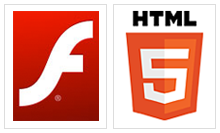 What is it that Adobe is announcing?
Adobe announced plans to increase its efforts on HTML5, and to focus Flash on mobile applications (packaged with AIR) and PC browsing with an emphasis on use cases not yet addressed by HTML5, including premium video and console-quality gaming. Adobe will no longer develop Flash Player for mobile web browsers. See the blog post for more details.
Does this mean that Adobe is no longer supporting content publishers focused on delivering content via a browser on a mobile device?
Adobe offers world-class tools and technologies including HTML5 tools like Adobe Edge that allow content publishers and developers to bring rich content and experiences across mobile web browsers using HTML5.
What does this mean for Flash Player support on desktops?
Adobe is fully committed to providing a great experience for use cases not yet well supported by HTML, including console-quality gaming and premium video. In fact, Flash Player 11 just introduced dozens of new features, including hardware accelerated 3D graphics for console-quality gaming and premium HD video with content protection. We are already working on Flash Player 12 and a new round of exciting features which we expect to again advance what is possible for delivering high definition entertainment experiences.
[UPDATE (January 11th, 2012) – Adobe has listened to customers and just reversed this change! CS3, CS4, & CS5 are all good for upgrade to CS6 now.]
HUGE breaking news out from Adobe, regarding substantial changes in upgrade pricing and policies for their very popular Creative Suite software…

For several years, the company has offered a "three-versions-back" upgrade policy – meaning anyone who owned a prior CS product up to three major versions back would be eligible for discounted upgrade pricing when moving up to the latest release.
Meaning, if you've got CS2, CS3, or CS4 – either a full suite or an individual point product like Photoshop – you can receive price reductions of up to 80% when upgrading to CS5.5.
Adobe now says that will be ending – the policy is going to shift dramatically, worldwide.
Starting in 2012 when CS6 comes out, this will be changing to a "one-version-back" plan – meaning to receive a price break when upgrading to CS6, you need to already be on some flavor of Creative Suite 5 – either CS5 or CS5.5.
So, what does this mean for anybody still running CS2, CS3, or CS4 at that time? Basically, if you want to upgrade later or have been waiting for CS6 to do so, it would cost you full price… To receive a discount from older versions, you'd need to upgrade to CS5 before CS6 ships.
Here it is straight from Adobe's "Conversations" Blog: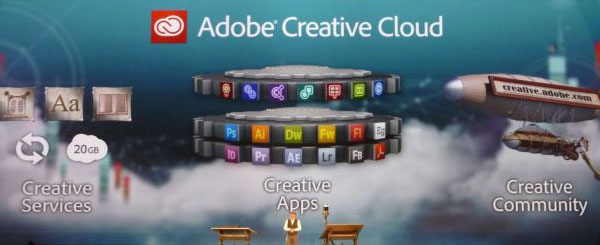 Arguably the biggest announcement to come out of the annual Adobe MAX Conference last month was the unveiling of the Adobe Creative Cloud…
It was the major focus of the first day's keynote address, and then different components of it were covered in greater detail in a number of the later educational sessions.
What Is the Creative Cloud?
Adobe CTO Kevin Lynch describes it as an optional membership-based program formed of three pillars: Creative Services, Creative Community, and Creative Applications.