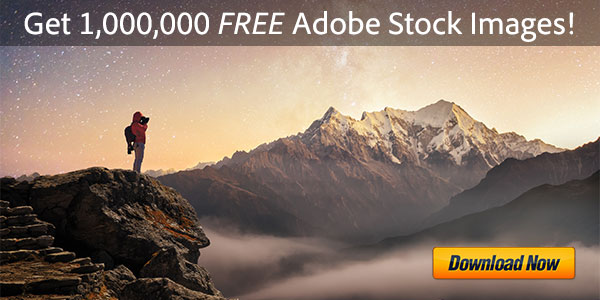 [UPDATE (May 7th) – Creative Suite 6 is now shipping!]
This morning Adobe opened an official "grace period" for free upgrades to Creative Suite 6 for anyone who purchases the current Creative Suite software version today (full or upgrade), and for the next six weeks. This is a "first" for the company – formalizing and announcing a complimentary upgrade offer in advance – and means that if you buy CS5.5 or CS5 now (depending on the application), you will receive a free upgrade to CS6 when it comes out, which can save you significant money…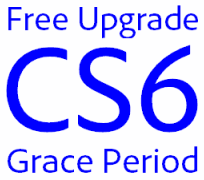 This news follows on the heels of the release of the free public Photoshop CS6 beta version last week (download here) – and opens the door for owners of older versions of Creative Suite such as CS4, CS3, and even CS2 with a clear upgrade path to CS6 at today's current prices. Adobe puts this plainly in the Offer FAQ:
"If you upgrade to or purchase CS5.5 today, you'll be paying the current price, plus you'll get CS6 at no additional cost. If you wait until CS6 ships, you'll pay the price to upgrade to CS6, which may be higher."
This Upgrade Assurance promotion is valid largely worldwide* for all commercial, education, government, and volume customers, and is good for individual applications as well as suites. It includes most current CS products (but not all – Acrobat, Flash Catalyst, Flash Builder, Con­tribute, and OnLocation individual products are excluded – although suites containing them are covered). The free upgrades are definitely included for all new orders of Photoshop CS5 and Illustrator CS5, and CS5.5 versions for all the rest.
[UPDATE (May 7th) – The final Creative Suite 6 is now shipping, with free trials available!]
NEWS FLASH – Earlier today Adobe surprised everyone by announcing a free public beta release of the eagerly-anticipated Photoshop CS6… The company has slipped out 8 different sneak peeks of the upcoming product since January – and considering there are now about two months left before CS6 ships, the timing for a beta was right.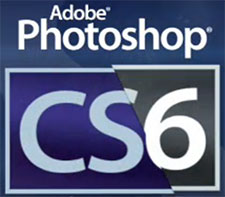 "The world's best digital image editing software is about to get even better. Explore Adobe Photoshop CS6 beta for a sneak preview of some of the incredible performance enhancements, imaging magic, and creativity tools we are working on. Discover for yourself why Photoshop CS6 will be a whole new experience in digital image editing.
This is a release where we took a more proactive stance on architecture, widespread use of the GPU, and a renew­ed emphasis on UI and design. We also took some time to revitalize existing feature areas, increase our focus on quality, productivity, and stability – and of course, continue innovating and incorporating your feedback.
You can probably tell from the number of "sneak peeks" we shared with you that we're proud of Photoshop CS6, and excited by the opportunity to get this beta into your hands now, as an advance preview."
[UPDATE (May 7th) – Here it is, Creative Suite 6 is out!]
On a publicly-available conference call this week, Adobe's CEO shared some new details on the timing and features of an upcoming CS6 release… It was the most information given to date on the question, and it confirms the expectations from our recent forecast.
Adobe CEO Shantanu Narayen

In our Digital Media business, recent research shows our customers are excited about our upcoming launch of Creative Suite and the Creative Cloud. Among creative professional customers and students, we found that over 40% of those surveyed are waiting for the new release to upgrade.

Our upcoming Creative Suite release will include major updates to all of the core CS products, including Photoshop, Premiere Pro, After Effects, InDesign, Illustrator and Dreamweaver. We have created significant anticipation for the release through a series of "sneak peeks" of great new features. One sneak video featured a break­through Photoshop innovation called Content-Aware Move, which has driven more than a million online views.

The upcoming CS release will also advance our HTML5 and mobile content creation and app development offerings, where we see strong interest to help our customers deal with the complexity they face. All of this is on track for delivery late in Q2.
It's no secret that Adobe lately has been slipping out little sneak peeks of "a future version of Photoshop" – presumably Photoshop CS6, when it comes out…
What's surprising is that over the past two months we're now up to 8 (eight!) different videos released in total, to date.
The first 5 previews arrived in January and February, and now we've got 3 more so far in March…
This latest set shows off new capabilities for working with 3D and Video, as well as easily creating shallow depth of field in any image (a.k.a. the bokeh effect, the technique of aestheti­cally blurring the background).
Photoshop's new "Blur Gallery" including the Iris Blur Filter can quickly add selective blur to any image without masks, layers, or depth maps – making it very easy to "pop out" a photograph's subject with the appearance of shallow focus:
Following onto a successful public beta period, the long-awaited Adobe Lightroom 4 final release began shipping earlier this week, and has some folks pretty excited about the new features and capabilities. There's a complete list further below, but some of the biggies include much better video support, soft proofing, integrated maps and photo books, enhanced sharing & exporting, and some amazing improvements to the Develop module.
We've got a new video set from the popular Julianne Kost giving a thorough review of what's new and improved… (2 hours of coverage; see Table of Contents)   If you want to try out the software for yourself, the 30-day free trials are also now available for download.
New Features in Lightroom 4 (Video Collection)
[UPDATE (June 2013) – Lightroom 5 is now out! Check out over 3 hours of free LR5 training that takes you in-depth with the new features, workflows, and improvements.]
Adobe Lightroom 4 is only days old, yet it's quickly getting rave reviews across the net…
PC Magazine gives it 4½ stars and their Editors' Choice Award for photo workflow software, writing: "For anyone who's serious about digital photography, Adobe Photoshop Lightroom 4 is now a more essential tool than ever – this is the app you need."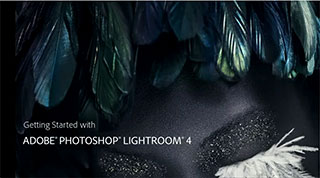 Digital Photography Review also has great things to say: "Lightroom 4 is a substantial upgrade … offers an impressive list of features … on image quality, the Lightroom team has kept its eye on the prize … consistently getting pleasing results in fewer steps … works impres­sively well on a range of images … you can get superior results compared to previous versions … video users will also be pleased … welcome surprise price drop … compel­ling reasons to upgrade."
And there is already a wealth of free learning resources available… Here are some good ones: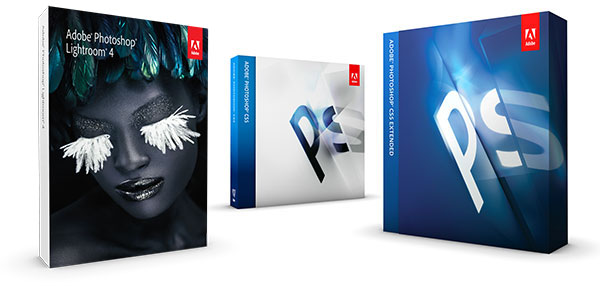 [UPDATE (April 2015) – The new Adobe Lightroom 6/CC release is now shipping! Download a free trial instantly or check out what's new in Lightroom 6 vs. 5.]
Yes – Adobe Photoshop Lightroom 4 is just out and now shipping! Pretty much on the time­frame we forecast, you can download a free trial today… And the new product will work side-by-side with any previous releases of Lightroom you may own. If you have an earlier version installed, Lightroom 4 will ask if you'd like to upgrade your catalog and copy everything over.
And the big news is – HUGE price drop! The price is now only US$149 for the full version (half the previous cost of LR3), and just $79 to upgrade from any previous version (LR1, LR2, or LR3 of any kind)… Students and teachers can grab the full education edition also now for $79.
[UPDATE – Also see our all-new Creative Cloud 2021 Giveaway!]
There's no doubt that Creative Suite 6 will be out sometime later this year… We have a pretty good sense of when, but we'd like to get a leg up on the release and give out a brand new boxed copy of Adobe's forthcoming top-of-the-line CS6 suite to our amazing readers who have helped build our site to what it is today…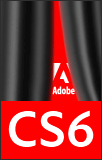 Yes, that's right, this is it: the big enchilada, the numero uno, the biggest of the best Adobe premium suites – it's CS6 Master Collection, containing nearly every great application that Adobe makes! It includes Photoshop Extended, Dreamweaver, Acrobat Pro, InDesign, Illus­trator, After Effects, Premiere Pro, and many more – see all the applications it will likely contain when released.
We've given away a lot of software over the years, but this prize is our largest ever… And it's not an upgrade or an education version – this is the shrinkwrapped, full commercial English release of CS6, which has been generously furnished by Adobe. Master Collection currently sells for $2,599 / €2,899 / £2,303 – and collectively the 15+ major programs within are worth $7,587 if purchased separately.
So what new features will be in CS6, compared to CS5.5? Well, we have a good sense of Photoshop CS6 already through the free beta release download… For the other products, Adobe's CEO dropped some hints recently, in addition to nearly a dozen sneak peek videos, plus the inside scoop on the CS6 video products.
How to get it? Well, it's easy to enter. The contest is open to residents of North America, U.K., Europe, Australia, New Zealand, and South Africa – and all you need to do for a chance to win is one (or more) of the following:

[UPDATE – See all of Adobe's current deals & discounts!]
Adobe's Student and Teacher Editions are already a pretty sweet deal. If you're eligible, you can get huge discounts off Adobe's normal prices for software that works the same as the standard editions…
Now, for a limited time, Adobe is offering up to an additional US$200 off their CS5.5 suites and applications for students and educators, on top of the regular discount – with new coupon activation. Here it is:
Save up to US$200 on select Adobe Student & Teacher Editions (Windows or Mac)
Promotion activation link: SAVEONEDU
Offer valid: Hurry – offer ends March 15, 2012
Notes: Full versions, instant savings reflected in shopping cart after adding the products
Conditions: See complete terms here
This is for North America – however for customers in UK/Europe, Adobe is offering a further €50/£40 discount on Education Editions until 16 March 2012.
[UPDATE – See all of Adobe's current deals & discounts!]
We thought the deals were getting good with 20% off CS5.5 upgrades and Lightroom 3 for half price – but now we have two incredible new coupon codes to get 50% off purchases of the full CS5.5 Web Premium or CS5.5 Production Premium suites!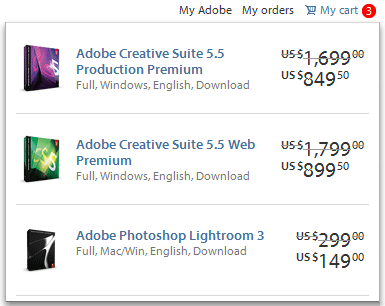 Web Premium is one of Adobe's top-selling suites, containing Photoshop Extended, Illus­trator, Dreamweaver, Acrobat Pro, Flash Professional, and four other major applications.
Production Premium is the package more focused on video production – with both Premiere Pro and After Effects, but also includes Photoshop Extended, Illustrator, and three others.
And now, the latest full Creative Suite 5.5 versions of either suite are available for half their regular prices – plus all other CS5.5 products for 15% off – to customers in the U.S., Canada (except Quebec), and Mexico when purchased through the Adobe Store… but you must have these coupons activated: