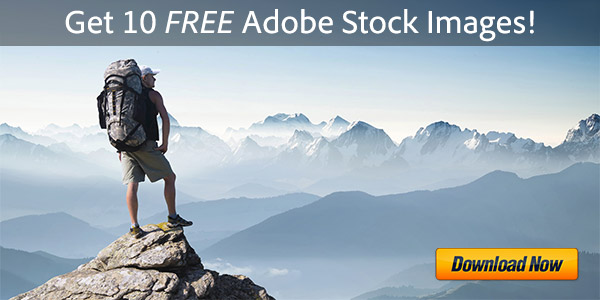 Adobe has just unveiled Creative Suite 6 – and one of the upgrade questions people are asking is what's new, what's different, what's changed in CS6 as compared to previous version(s)? Adobe calls it, "a killer release with hundreds of new capabilities rolling up four focus areas: application performance, enhanced user interface, efficient development for multiple devices, and making previously impossible things possible." So our job here is to give you a quick "cheat sheet" on top new features, to help you decide about upgrading…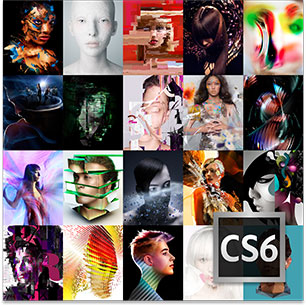 CS6 updates almost all of the individual products from CS5, including Photoshop, Illustrator, Dreamweaver, Fireworks, Flash Pro, InDesign/InCopy, Premiere Pro, After Effects, Audition, and Encore. Learn more about all the new features added to each of these applications in detail, with our special coverage.
The CS5 tools not revisioned to CS6 are Flash Catalyst, Contribute (upgraded to new version 6.5 but sold standalone), OnLocation, and Device Central. Acrobat and Flash Builder are included in the suites but remain the same versions as before.
In addition there are two new applications introduced: Prelude CS6, a video ingest and logging tool to help tag and transcode footage rapidly, and SpeedGrade CS6, a professional color grading system that brings state-of-the-art color science to your video productions. These new tools are included in both the Production Premium and Master Collection suites.
Adobe today has launched Creative Suite 5.5 and we just took a high-level look at how CS5.5 is different from CS5 – and so now here we'll step through the significant new features at an individual product level, product-by-product…
The upgraded applications and their key new functionalities are detailed below. If you're coming from further back and would like to know the differences between older versions – like an upgrade from Adobe CS4 to CS5.5, or from CS3 to CS5.5 – the last section will also help.
Major Changes to the Creative Suite Products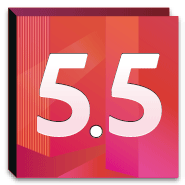 Big question out there with Adobe's unveiling of Creative Suite 5.5 yesterday – is there a new version of Photoshop for CS 5.5?
We've already taken a close look at this with our extensive release review of all CS 5.5 products. But Photoshop is the most popular product of the suite, so the new functions here deserve special focus:

Photoshop will in fact be getting a revision to CS5.1 while extending the creative process beyond the desktop by helping integrate tablet devices into creative workflows. The new Adobe Photoshop Touch SDK (Software Development Kit) allows developers to create companion apps that run on mobile platforms like the Apple iPad, Motorola Xoom, and RIM PlayBook… The SDK controls an internal scripting engine to perform directed actions within Photoshop CS5 – thus enabling cool new applications like color mixing and painting on tablet devices.
[Now updated for CS 5.5… Also find out more on the complete differences from CS5.]
One of the most common upgrade questions we see out there is asking what's new, what's different, what's better, what's changed between Adobe CS5.5 and CS5 or CS4? Or more fundamentally, what are the key new features in CS5.5, versus earlier versions, even CS3?

Creative Suite 5 contains hundreds of new or enhanced features and func­tions across the 13 point products that comprise it. So the easiest way to look at it is by major product… For example, Photoshop CS5 Extended con­tains 18 new features that CS4 didn't have, plus a further 14 more that have been enhanced. The numbers are similar for other products and even greater over CS3 of course – although generally speaking CS5 has significantly more improvements and innovation compared to CS4 than CS4 had over CS3.
Creative Suite 4 was certainly a capable release (we used it here every day), but some folks have com­mented that CS5 is really the release they wanted when CS4 came out and that CS5 is a game-changer over both previous versions… On that account, we haven't seen a bad review of CS5 yet.
Creative Suite 5.5 adds further to this with significant new features and enhancements in the areas of mobile, publishing, HTML5, video, audio, and Flash… Read our full release guide for CS5.5, or find out even when CS6 is due.
So here they are, the breakouts by individual product – the CS5.5 vs. CS5 vs. CS4 vs. CS3 version comparisons:

[UPDATE – See all of Adobe's current deals & discounts!]
It's been over two years now since the initial launch of the Adobe CC release (replacing CS6) and we've seen over 1,000 new features added and included since that time – so recently Adobe confirmed they will be ending their popular Creative Cloud 40%-off discount upgrade offer for existing customers of CS3, CS4, CS5, CS5.5, or CS6:
"Don't miss out on 40% savings. For a short while longer, Adobe will provide Creative Suite customers worldwide (CS3 and later) the option of joining Creative Cloud Complete for 40% off or $29.99 / £27.34 / €36,89 / A$29.99 a month for the first year."
The updated terms and conditions show that this upgrade discount offer for CS3 through CS6 to CC will only be available until May 29th, 2015:
Note that this offer is limited to one (1) purchase of one (1) discounted Creative Cloud Complete annual membership per customer – and may not be assigned, exchanged, sold, transferred, or redeemed for cash.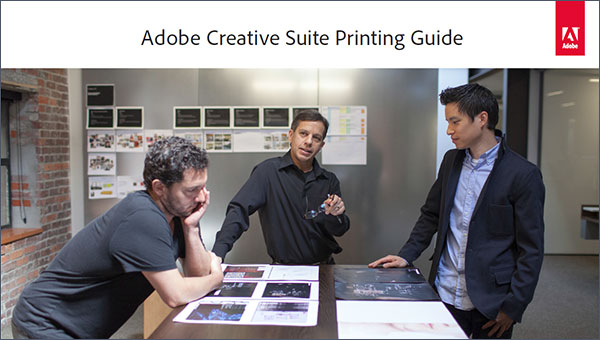 Adobe has made available an excellent resource that's now updated for CS6 (and CC) – a free printing handbook in the form of a 149-page downloadable e-book: The Adobe Creative Suite 6 Printing Guide. Earlier editions of this book have been out for previous releases (see the older CS5.x, CS4 and CS3 links below), but now this is fully refreshed and upgraded for the most recent versions of the products.
With Adobe Creative Suite, if you're just looking to set up and run CS6 on either a Windows PC or a Mac OS system, the instructions for that are easy. And in fact, as we discussed earlier, it's relatively straightforward to install and activate the software on up to two machines of the same operating system type – in other words, either two Mac computers, or two Windows PC's.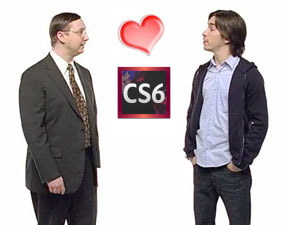 But in most cases, with the platform selection for Creative Suite and Acrobat products, it's "either-or." Either Apple or Microsoft. Either Mac or Windows. That's the story for the retail and education versions of the software. And, if you want to change or swap platforms entirely, and move your tools from one o/s to the other, you can do that with an Adobe CS "crossgrade."
However, there is another possibility if you want or need to have the applications available on both operating systems (Windows plus Mac OS) at the same time – and that is to get an Adobe volume license. Despite the name, anybody can buy them (not just businesses and even for just one copy), though they do offer discounts for larger purchases… and there are some additional advantages too. They're easy to get – no signature contracts are necessary and you can pay online with a credit card, and download right away.
[UPDATE (May 7th) – Creative Suite 6 is now shipping!]
This morning Adobe opened an official "grace period" for free upgrades to Creative Suite 6 for anyone who purchases the current Creative Suite software version today (full or upgrade), and for the next six weeks. This is a "first" for the company – formalizing and announcing a complimentary upgrade offer in advance – and means that if you buy CS5.5 or CS5 now (depending on the application), you will receive a free upgrade to CS6 when it comes out, which can save you significant money…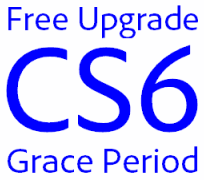 This news follows on the heels of the release of the free public Photoshop CS6 beta version last week (download here) – and opens the door for owners of older versions of Creative Suite such as CS4, CS3, and even CS2 with a clear upgrade path to CS6 at today's current prices. Adobe puts this plainly in the Offer FAQ:
"If you upgrade to or purchase CS5.5 today, you'll be paying the current price, plus you'll get CS6 at no additional cost. If you wait until CS6 ships, you'll pay the price to upgrade to CS6, which may be higher."
This Upgrade Assurance promotion is valid largely worldwide* for all commercial, education, government, and volume customers, and is good for individual applications as well as suites. It includes most current CS products (but not all – Acrobat, Flash Catalyst, Flash Builder, Con­tribute, and OnLocation individual products are excluded – although suites containing them are covered). The free upgrades are definitely included for all new orders of Photoshop CS5 and Illustrator CS5, and CS5.5 versions for all the rest.

[UPDATE – See all of Adobe's current deals & discounts!]
Adobe's Student and Teacher Editions are already a pretty sweet deal. If you're eligible, you can get huge discounts off Adobe's normal prices for software that works the same as the standard editions…
Now, for a limited time, Adobe is offering up to an additional US$200 off their CS5.5 suites and applications for students and educators, on top of the regular discount – with new coupon activation. Here it is:
Save up to US$200 on select Adobe Student & Teacher Editions (Windows or Mac)
Promotion activation link: SAVEONEDU
Offer valid: Hurry – offer ends March 15, 2012
Notes: Full versions, instant savings reflected in shopping cart after adding the products
Conditions: See complete terms here
This is for North America – however for customers in UK/Europe, Adobe is offering a further €50/£40 discount on Education Editions until 16 March 2012.
[UPDATE – See all of Adobe's current deals & discounts!]
We thought the deals were getting good with 20% off CS5.5 upgrades and Lightroom 3 for half price – but now we have two incredible new coupon codes to get 50% off purchases of the full CS5.5 Web Premium or CS5.5 Production Premium suites!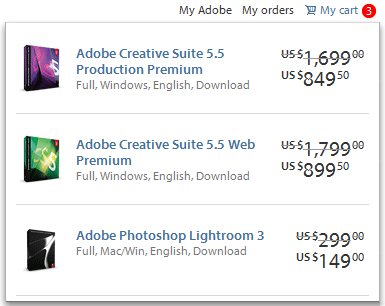 Web Premium is one of Adobe's top-selling suites, containing Photoshop Extended, Illus­trator, Dreamweaver, Acrobat Pro, Flash Professional, and four other major applications.
Production Premium is the package more focused on video production – with both Premiere Pro and After Effects, but also includes Photoshop Extended, Illustrator, and three others.
And now, the latest full Creative Suite 5.5 versions of either suite are available for half their regular prices – plus all other CS5.5 products for 15% off – to customers in the U.S., Canada (except Quebec), and Mexico when purchased through the Adobe Store… but you must have these coupons activated: