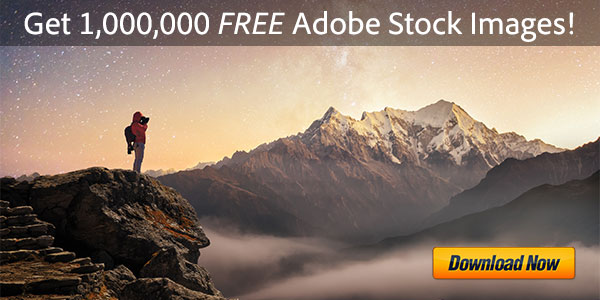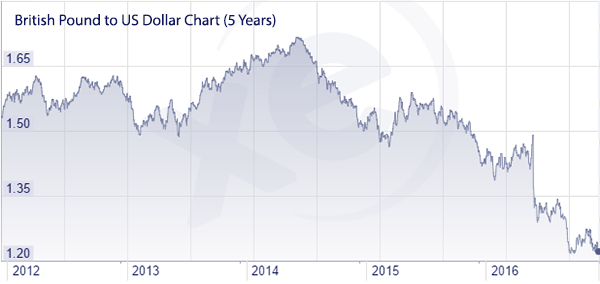 A reader asked us about a notice he received from Adobe regarding an upcoming increase in CC subscription pricing in some countries. Per the company's email, the Creative Cloud membership costs in certain areas will be changing due to currency fluctuations. This only affects a relatively small number of countries, but what exactly does this mean, and why is it happening?
Here is an excerpt from Adobe's official statement about the pricing adjustment in these geographies:
Adobe's recent and regrettable data security breach has been getting a lot of headlines, but not always for the right reasons…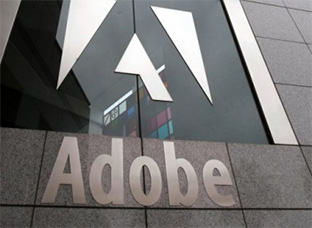 Although the sizeable breach has nothing to do in particular with Adobe's new Creative Cloud offering, it has nonethe­less been scapegoated here.
A popular online photography site wrote, "The attack exposes a weakness in the company's new Creative Cloud subscription model…"
Well, not really.
Adobe Forum posters say things like, "This makes me like Creative Cloud less."
But in fact, the breach was not only for Creative Cloud customers, but rather for Adobe ID accounts generally – which most customers have for any type of product, including CS6 and earlier, Acrobat, Lightroom, and so on.
Creating such an account is/was required for Creative Suite 6 starting in May 2012. It also happens during product registration and if you want to interact online with Adobe in almost any way.

Both Microsoft Windows 8.1 and Apple Mac OS X "Mavericks" (10.9) have been announced and are available immediately to all customers, and naturally our readers' questions turn to: Are Adobe applications like Creative Cloud and Creative Suite 6 compatible with these new operating systems? Should you upgrade your computers, and will this Adobe software continue to run if you do? Will the programs work properly on a new machine with one of these platforms?
Good news: the answer in most cases is generally yes, yes, yes, and yes. This goes for both the full releases as well as the trial versions of CC and CS6. Read on for more details…
Install now: Get all new Creative Cloud 2021 direct download links and free trials.
[UPDATE – Confirmed: Adobe's new tools in the current CC release are able to export or backsave to older CS6 file formats.]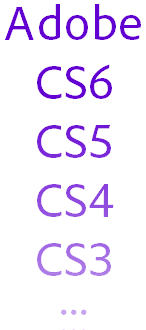 This is one of the top questions we get. Especially now that Adobe is releasing a new version of Creative Suite once per year – with each edition potentially bringing a different or expanded file format – customers want to know if their existing projects will easily carry forward with them when they upgrade, or if they will be able to save back to older formats for clients or colleagues who are still running an earlier version of the tools…
OK then, here's how it works. Generally, your new CS6 tools (including those in the Creative Cloud) will be able to open and use any and all earlier project and data files no problem (including CS3, CS4, CS5 and CS5.5 files), without any loss of information. In other words, all Adobe software is able to read or import file formats from previous versions of the same program – and it should happen automati­cally.
Going the other way, when wanting to use CS5 or older tools to open a file saved from a CS6 product, the answer is it depends… Let's take a look at the inter­operability for each application within the Creative Suite, then at the bottom we'll talk about some additional tips and best practices no matter what your situation.
Not too long ago Adobe held a series of expert sessions to address common questions and answers about the Creative Cloud offering, which is new on the scene since the release of CS6…
We took careful notes plus have expanded the content, and thought we'd share with you below what was learned in those sessions from the Adobe Evangelists.
If you have any questions at all about the Creative Cloud that are not answered here, just leave them in the comments below and we'll get answers!
[UPDATE (June 2015) – Adobe's new CC 2015 app release is out! So all Creative Cloud members will now receive the latest CC versions of the tools in addition to CS6 as described below.]
With Adobe Creative Suite, if you're just looking to set up and run CS6 on either a Windows PC or a Mac OS system, the instructions for that are easy. And in fact, as we discussed earlier, it's relatively straightforward to install and activate the software on up to two machines of the same operating system type – in other words, either two Mac computers, or two Windows PC's.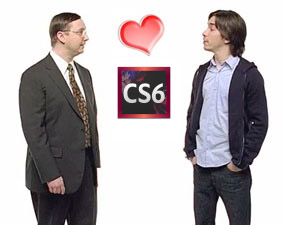 But in most cases, with the platform selection for Creative Suite and Acrobat products, it's "either-or." Either Apple or Microsoft. Either Mac or Windows. That's the story for the retail and education versions of the software. And, if you want to change or swap platforms entirely, and move your tools from one o/s to the other, you can do that with an Adobe CS "crossgrade."
However, there is another possibility if you want or need to have the applications available on both operating systems (Windows plus Mac OS) at the same time – and that is to get an Adobe volume license. Despite the name, anybody can buy them (not just businesses and even for just one copy), though they do offer discounts for larger purchases… and there are some additional advantages too. They're easy to get – no signature contracts are necessary and you can pay online with a credit card, and download right away.
[UPDATE (June 2013) – Lightroom 5 is now out! Check out over 3 hours of free LR5 training that takes you in-depth with the new features, workflows, and improvements.]
Adobe Lightroom 4 is only days old, yet it's quickly getting rave reviews across the net…
PC Magazine gives it 4½ stars and their Editors' Choice Award for photo workflow software, writing: "For anyone who's serious about digital photography, Adobe Photoshop Lightroom 4 is now a more essential tool than ever – this is the app you need."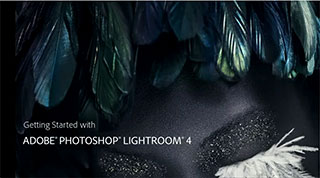 Digital Photography Review also has great things to say: "Lightroom 4 is a substantial upgrade … offers an impressive list of features … on image quality, the Lightroom team has kept its eye on the prize … consistently getting pleasing results in fewer steps … works impres­sively well on a range of images … you can get superior results compared to previous versions … video users will also be pleased … welcome surprise price drop … compel­ling reasons to upgrade."
And there is already a wealth of free learning resources available… Here are some good ones:
[UPDATE (June 2014) – See this comment below for an important update on this article.]
[UPDATE (Jan. 2017) – Adobe just stopped selling CS6 entirely – here's why.]
Adobe's Creative Suite 5.5 has been out since May, and has generally been well-reviewed and even lauded as a must-have release… Nevertheless, some folks are still looking for or require older versions of the software, like CS5.0 or CS4. Why?
Two common reasons are the higher system requirements – 64-bit for some components of CS5 like After Effects & Premiere Pro, as well as cases where the rest of a customer's site is still running an older version and would like to add a new setup with the same compatibility. And occasionally some folks say they prefer the earlier, simpler versions over newer ones with more features.
The challenge is, once a new release comes out, Adobe no longer officially sells the older version (with one exception). So if you need a prior release, what do you do?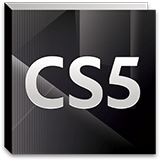 If you want the trial version to use for 30 days, that's easy – Adobe actually keeps most older original trials still available for download on their servers – including all of CS4 and CS5, plus earlier releases of Acrobat, Lightroom, Elements, etc… You can find those trials all linked for download here:
But how about when you want to actually buy CS4 or CS5?
If you ask Adobe, they'll usually tell you to check their official list of authorized resellers & retailers to see if someone still has the version you want in stock. The problem is it's inconvenient to search as often those stocks are thin or sold out, and no longer available.

It's been about a year since Acrobat X (10) was released, and given Adobe's typical two-year cycle with this product line, it will probably be another year before we see Acrobat 11 coming out… So in the meantime, we've put together a list of helpful questions and answers that have accumulated here and during sessions with Adobe.
Hopefully sharing this information below can help answer frequently-asked questions that you may also have about the product:
A:
No – though it works on 64-bit operating systems.
Q:
Is Acrobat X Pro fully compatible with Microsoft Windows 7 64-bit?
A:
Yes – and Acrobat X version 10.1 now supports Office 2010 64-bit.
Q:
Will there be a 64-bit version in the future?
A:
I'm sure – we're getting a lot of demand – no timetable though.
Q:
can Acrobat 9 be installed together with Acrobat X on one PC? If so, that's great news.
Q:
Can version 9 and X coexist on a Mac running OS 10.6?
A:
Yes. we're doing that at the moment!
Since Creative Suite 5.5 was launched three weeks ago, Adobe has held three "Ask a CS Pro" sessions to find out more about the new release and get top questions answered. The first one happened on Facebook and we covered it in its entirety. The most recent two included live demo walkthroughs of the new CS5.5 products and features, plus plenty of great Q&A. The replays run about an hour apiece and you can watch videos of them here (April 21st) and here (April 28th).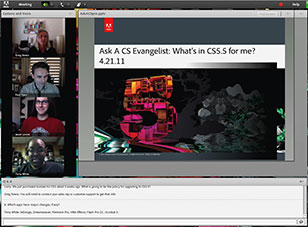 We have recorded the entire text of the questions and answers from both of these last two sessions and they are shared for you below. Adobe's Creative Suite Evangelists are Terry White (Design), Rufus Deuchler (Design), Greg Rewis (Web), Paul Trani (Flash Platform) and Jason Levine (Digital Video & Audio).
If you have any questions at all about the release that are not answered here or by our CS5.5 launch review, or comparison to CS5, or what's new product feature articles, just leave them in the comments below and we'll get answers!