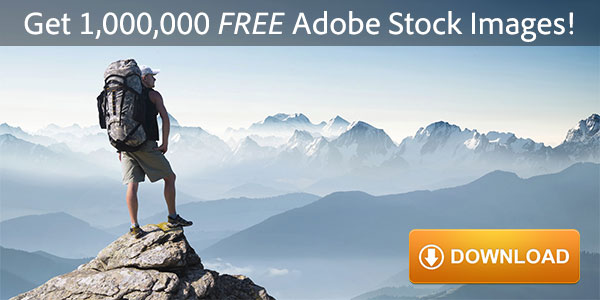 Adobe's big annual user conference MAX has been going on this week and you can watch all the keynotes and hundreds of sessions free, online, and on-demand – but one of the best bits was the assortment of parody commercials that highlighted yesterday's keynote, User Experience: The Next Generation.
Some of these were truly hilarious and we've put together a reel of the best ones below. Perhaps the funniest of the 10-minute collection is the first one about new Adobe Acrobat X, but we'll let you decide… Here's the playlist:
AcrobatWOW!
Go Away Spray
Save the Users
Geico Upgrade
Catalyst Perfume
ColdFusion Lawyer
"I Code in Flex"
Johnny Encore
Which one was your favorite? Share your vote and thoughts below…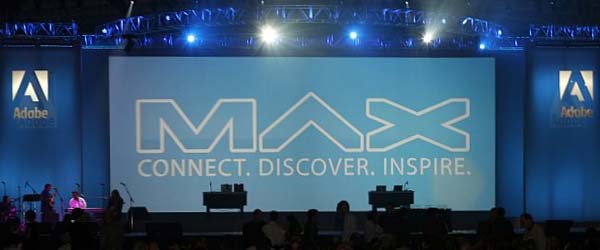 [UPDATE (Oct. 2020) – Watch over 350 new courses & tutorials from MAX 2020 – free!]
Adobe MAX 2010 – the worldwide user conference – runs this week and if you aren't in Los Angeles, the two major keynotes will be broadcast live plus all of the conference sessions will be available on demand for free… A full attendance pass with these informative technical sessions normally goes for $1,500, so this is a great deal (see a full listing of the hundreds of programs offered below).
Adobe InDesign tweets, "don't be the last to know… if you can't be at Adobe MAX, you can still watch the keynotes LIVE for some exciting announcements!"
One of these announcements is sure to be the arrival of the long-awaited preview release of the new Digital Publishing Suite on Adobe Labs, just out… Read all about it in the press release here.

We've previously written about how you can save $400 on Adobe MAX 2010, the big annual conference for all things Adobe, that's happening this year from October 23-27 in Los Angeles, California… Now, there's a short time left to save $200 with another promotion code EBX100: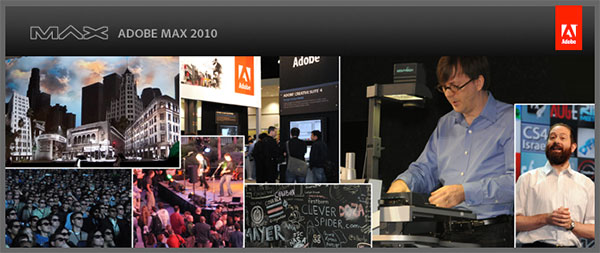 Adobe MAX 2010
October 23–27, 2010
Los Angeles Convention Center and
Nokia Theatre L.A. LIVE
Los Angeles, California
At Adobe MAX 2010, you'll discover the next wave of opportunities fueled by the explosion of rich content and applications across multiple screens (from smart phones to tablets to PCs to TVs), the merging of digital content and commerce, and workflows that bring design and development together. MAX is an experience unlike any other – for five unforgettable days, MAX 2010 will bring together thousands of designers, developers, and decision-makers to set the course for the next generation of digital experiences.
[UPDATE – See all of Adobe's current deals & discounts!]
Right now a rare occurrence for Adobe – numerous simultaneous specials going on for a lot of products – and the best part is they are stackable, meaning you can load up more than one at one time… Here are a few:
Suite Deal: Save $100 when you upgrade from an earlier version of Adobe Creative Suite, Production Studio, or Macromedia Studio to CS4. (Ends August 31, 2009.)
Free Flex Builder 3: Buy a full or upgrade version of Design Premium or Web Premium and use the coupon code 'freeflex' to receive a FREE full version of Flex Builder Standard. (Valid for the Adobe North America Store only.)
Adobe MAX 2009 Offer: Save $400 off the regular price of an Adobe MAX 2009 full conference pass when you purchase a qualifying product at the Adobe.com North America Store. (Runs until October 2, 2009.)
For example, it's normally $599 to upgrade to CS4 Design Premium. If you take advantage of all three offers you get $100 + $400 + $249 = $749 of value, meaning the product is more than free!