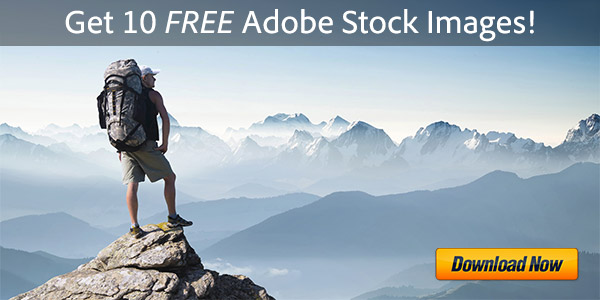 [UPDATE (June 2014) – See this comment below for an important update on this article.]
[UPDATE (Jan. 2017) – Adobe just stopped selling CS6 entirely – here's why.]
Adobe's Creative Suite 5.5 has been out since May, and has generally been well-reviewed and even lauded as a must-have release… Nevertheless, some folks are still looking for or require older versions of the software, like CS5.0 or CS4. Why?
Two common reasons are the higher system requirements – 64-bit for some components of CS5 like After Effects & Premiere Pro, as well as cases where the rest of a customer's site is still running an older version and would like to add a new setup with the same compatibility. And occasionally some folks say they prefer the earlier, simpler versions over newer ones with more features.
The challenge is, once a new release comes out, Adobe no longer officially sells the older version (with one exception). So if you need a prior release, what do you do?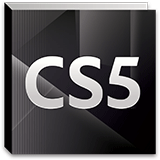 If you want the trial version to use for 30 days, that's easy – Adobe actually keeps most older original trials still available for download on their servers – including all of CS4 and CS5, plus earlier releases of Acrobat, Lightroom, Elements, etc… You can find those trials all linked for download here:
But how about when you want to actually buy CS4 or CS5?
If you ask Adobe, they'll usually tell you to check their official list of authorized resellers & retailers to see if someone still has the version you want in stock. The problem is it's inconvenient to search as often those stocks are thin or sold out, and no longer available.
[UPDATE (June 2013) – These links still work! If not, then use instead the direct download links for the original CS5 trials, the CS5.5 trials, the CS6 trials, or the brand new Adobe CC trials…]
Click to immediately download whichever you like, from Photoshop CS5 to Master Collection!
All CS5 trials are fully functional for thirty days and can run side-by-side on your system with older versions, without interference. The Windows or Mac downloads can be installed on multiple computers if desired – and if and when you are ready to buy, you can easily convert your trial to permanent unrestricted use without reinstalling the software in most cases: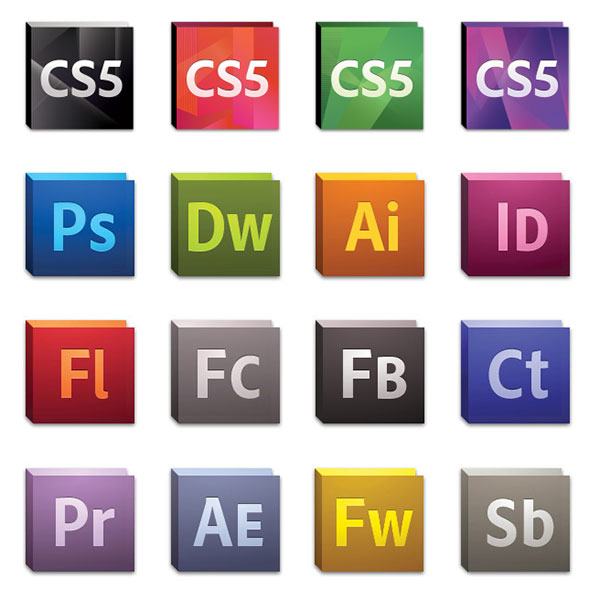 Content Aware Fill is one of the major features added since Adobe Photoshop CS5, and is said to be one of its greatest new timesavers. CAF allows you to move or delete parts of your image and Photoshop will automatically and intelligently fill in the space left behind. We've written about it before with the quote, "Any sufficiently advanced technology is indistinguish­able from magic." [Arthur C. Clarke]
And in our shop here we save hours every month from using Content Aware Fill as well as other CS5 advancements like Puppet Warp and the improved edge/masking tools.
Yet we still see some people claiming that Content Aware Fill "doesn't work," "doesn't give results like in the demo video," "doesn't use the right back­ground," or is just hype, smoke-and-mirrors, or a "gimmick."
It's true that it doesn't always work and of course has its limitations. You can't synthesize brand new material or hidden content that doesn't exist in some related form elsewhere in the image. And often it will require some retouching afterwards to get the final result you want.
But usually it will get you most of the way there very quickly – if you know the most effective ways to use the feature. The best is when it "just works" without doing anything special, and this happens often enough too…
So Adobe Photoshop CS5 is finally out in its official release, with over 100 new and enhanced features… What's the word out there so far? First, a quick summary of what's new:
◊ Photoshop CS5 delivers exceptional power and creative control with the next generation of advanced tools for outstanding image manipulation and superior compositing. It redefines image editing with a strong focus on photography, including breakthrough selection capabi­lities, content-aware fill options, state-of-the-art processing of raw images, advanced creation of High Dynamic Range (HDR) imagery, automated lens corrections, puppet warp technology, extraordinary new painting effects, and a sweeping range of workflow and performance enhancements that boost productivity.
◊ Photoshop CS5 Extended takes it even further, as a superset of tools and features made for professionals who want to push the boundaries of digital imaging. It delivers all the editing, compositing, and painting capabilities of Photoshop CS5 plus powerful new features for creat­ing stunning 3D artwork from selections, graphics, and type with direct control over lighting, materials, and meshes. See the complete differences between Standard vs. Extended.
And here's what the reviewers have to say about it:
"When was the last time software changed the way you think and see? Photoshop CS5 will."
— John Paul Caponigro, photographer
"Each new version of Photoshop has included many exciting enhancements, but Photoshop CS5 is the most amazing technological jump I've seen since I started using the software."
— Ira Block, Ira Block Photography
"The Content-Aware Fill feature in Photoshop CS5 got a wow from me when I first used it. It is very good at replacing areas where you would otherwise need to use more strokes and time to clone or heal out a distracting element in a photograph."
— Dianne Taylor-Misztela, TM Photo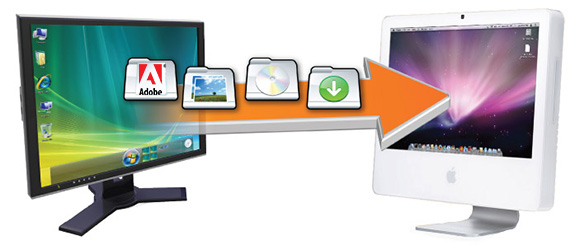 OK, so your old computer is running out of gas, you're upgrading or changing systems, adding a new machine, or switching from a PC to a Mac, or vice versa — and you want to move over your copy of CC/Creative Cloud or CS6 (or CS5 or CS4 or CS3) Adobe software — what do you do, and how do you do it? Just follow our complete guide below, which also works for other Adobe desktop products such as Acrobat, Elements, Lightroom, Captivate, and more.
As we've covered previously here, you are generally allowed to install and activate most Adobe software on up to two computers, with the restriction that the software can not used on both systems at the same time. So right off the bat, you might be good to go with installing the software on a second computer, although you may wish to double-check the licensing agreement for your product to be sure.

[UPDATE – See all of Adobe's current deals & discounts!]
It's been over two years now since the initial launch of the Adobe CC release (replacing CS6) and we've seen over 1,000 new features added and included since that time – so recently Adobe confirmed they will be ending their popular Creative Cloud 40%-off discount upgrade offer for existing customers of CS3, CS4, CS5, CS5.5, or CS6:
"Don't miss out on 40% savings. For a short while longer, Adobe will provide Creative Suite customers worldwide (CS3 and later) the option of joining Creative Cloud Complete for 40% off or $29.99 / £27.34 / €36,89 / A$29.99 a month for the first year."
The updated terms and conditions show that this upgrade discount offer for CS3 through CS6 to CC will only be available until May 29th, 2015:
Note that this offer is limited to one (1) purchase of one (1) discounted Creative Cloud Complete annual membership per customer – and may not be assigned, exchanged, sold, transferred, or redeemed for cash.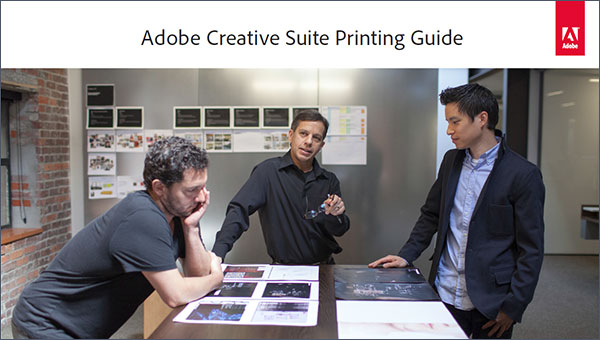 Adobe has made available an excellent resource that's now updated for CS6 (and CC) – a free printing handbook in the form of a 149-page downloadable e-book: The Adobe Creative Suite 6 Printing Guide. Earlier editions of this book have been out for previous releases (see the older CS5.x, CS4 and CS3 links below), but now this is fully refreshed and upgraded for the most recent versions of the products.
Summer is coming and school will be out soon… But if you want to take the break as an oppor­tunity to learn new skills, did you know that Adobe offers free full-year curriculums on print, web, and video design? The three extensive, project-based courses are downloadable to anyone for building career and communica­tion expertise using industry-leading tools, although naturally you can go at your own speed. The programs include presentations, technical guides, project guidelines, reproducible student materials and select media assets, and each project builds on lessons learned previously. Time-saving new features in CS6 are high­lighted within the 2,400+ pages of total content.

Adobe collaborated with a community of educators across the US and UK to develop the appropriate depth and breadth of each project. Additionally, Adobe co-developed the classes with the International Society of Technology Education (ISTE) to create standards-aligned, career-track, course materials that focus on the major fields below. They are recommended for use when preparing for Adobe certification (Adobe Certified Associate, or ACA).
With Adobe Creative Suite, if you're just looking to set up and run CS6 on either a Windows PC or a Mac OS system, the instructions for that are easy. And in fact, as we discussed earlier, it's relatively straightforward to install and activate the software on up to two machines of the same operating system type – in other words, either two Mac computers, or two Windows PC's.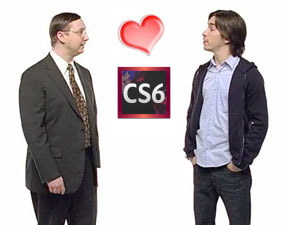 But in most cases, with the platform selection for Creative Suite and Acrobat products, it's "either-or." Either Apple or Microsoft. Either Mac or Windows. That's the story for the retail and education versions of the software. And, if you want to change or swap platforms entirely, and move your tools from one o/s to the other, you can do that with an Adobe CS "crossgrade."
However, there is another possibility if you want or need to have the applications available on both operating systems (Windows plus Mac OS) at the same time – and that is to get an Adobe volume license. Despite the name, anybody can buy them (not just businesses and even for just one copy), though they do offer discounts for larger purchases… and there are some additional advantages too. They're easy to get – no signature contracts are necessary and you can pay online with a credit card, and download right away.
Adobe has just unveiled Creative Suite 6 – and one of the upgrade questions people are asking is what's new, what's different, what's changed in CS6 as compared to previous version(s)? Adobe calls it, "a killer release with hundreds of new capabilities rolling up four focus areas: application performance, enhanced user interface, efficient development for multiple devices, and making previously impossible things possible." So our job here is to give you a quick "cheat sheet" on top new features, to help you decide about upgrading…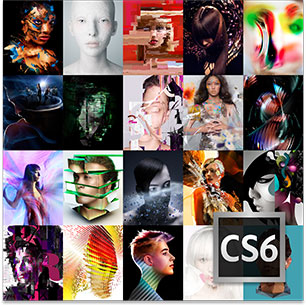 CS6 updates almost all of the individual products from CS5, including Photoshop, Illustrator, Dreamweaver, Fireworks, Flash Pro, InDesign/InCopy, Premiere Pro, After Effects, Audition, and Encore. Learn more about all the new features added to each of these applications in detail, with our special coverage.
The CS5 tools not revisioned to CS6 are Flash Catalyst, Contribute (upgraded to new version 6.5 but sold standalone), OnLocation, and Device Central. Acrobat and Flash Builder are included in the suites but remain the same versions as before.
In addition there are two new applications introduced: Prelude CS6, a video ingest and logging tool to help tag and transcode footage rapidly, and SpeedGrade CS6, a professional color grading system that brings state-of-the-art color science to your video productions. These new tools are included in both the Production Premium and Master Collection suites.