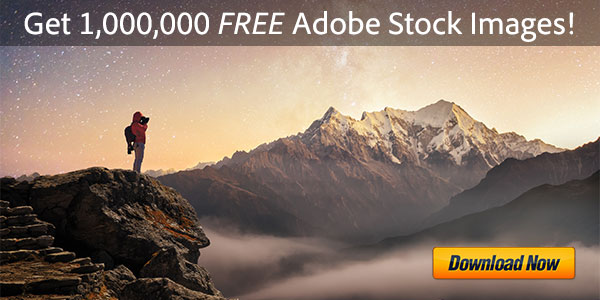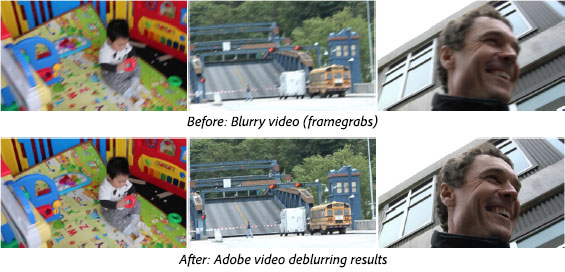 Last week we covered a wonderful story about a terrific new feature in the latest Photoshop CC release: the Camera Shake Reduction Tool, which was previously known as Photoshop Image Deblurring. This new capability has received a lot of press and attention – and, as shown in our previous article, it can really make a difference.
But accomplishing this feat for still images isn't the only cool deblurring application Adobe has been working on lately… Adobe researcher Jue Wang has published a paper on an innova­tive new technique to deblur videos as well – which could be huge consid­ering how much handheld video footage is out there now, and growing every day. The devel­opment of this technology could be a big addition to flagship video editing tools like Adobe's Premiere Pro.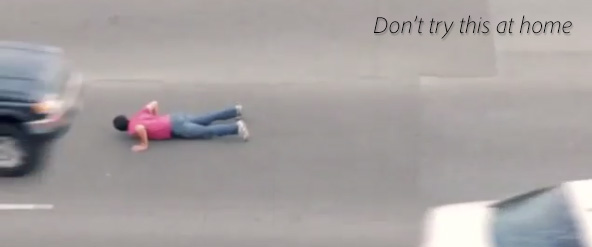 Check out the video below – 11 seconds of heart-stopping footage posted on Instagram by daring Adobe artist Shaun Saperstein:
Adobe's finally done it. In case you haven't heard yet about the new Photoshop Playbook, you should.
After years of offering free video tutorials – and following on to Senior Product Manager Bryan O'Neil Hughes' success with his "Hidden Gems" series – Adobe has built a new collection of bite-sized lessons that cover exactly the kinds of things that many, many people want to (know how to) do with Photoshop.
In late 2012, Adobe acquired Behance – the leading online community and social media plat­form for creative professionals, which is often referred to as "The LinkedIn for Creatives." Since that time, Behance has grown like wildfire: it now has over 3 million members receiving over 160 million page views per month…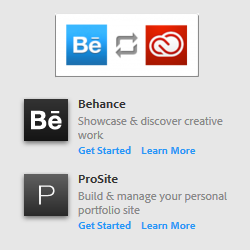 With Behance, you can easily upload your photo­graphs, projects, or portfolios and gain a fantastic way to showcase, share, and get exposure for your work as well as receive feedback from the creative community, and get inspired for future work. You can publish many types of media such as images, illustrations, video and audio, and follow statistics on how many views your projects are getting, and potentially make money. There's even a job list for creatives and freelancers, with hundreds of employment opportunities.
A year ago today, Adobe announced it completed integration of Behance with the Creative Cloud, and it was making the premium-level Behance ProSite (which is normally US$99/year standalone) completely free for Creative Cloud subscribers.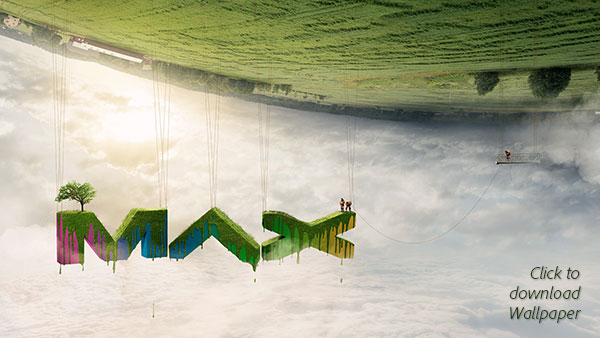 [UPDATE (Oct. 2020) – Watch over 350 new courses & tutorials from MAX 2020 – free!]
Just back from Adobe MAX 2013 and as in previous experiences, it's always the three most intense days of the year… It's wall-to-wall with larger-than-life presentations, keynotes with creative luminaries, diverse educational sessions, connecting with other leaders in the Adobe space, hands-on with the latest design tools, meeting the product teams, feeling the energy of the show floor, the buzz over "Sneak Peek" demos of cool new technology, and of course the fantastical MAX Bash party with 5,000 of your closest friends.
[UPDATE (May 6th) – Major news out: Adobe Unveils New "CC" Release (CS7)…]
Adobe just slipped out a brief sneak peek of the upcoming new version (perhaps CS7?) of its popular InDesign application, "InDesign Sneak Peek: See What's Coming Next." This short preview shows a revamped user interface demoing a new "Generate QR Code" feature.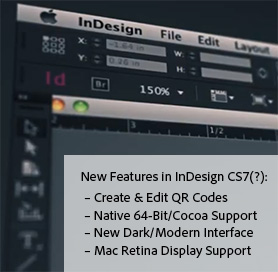 Based on public information, we've previously written on how the next release of InDesign will be a native Cocoa app with full 64-bit support for high performance, and – if it's been fully rearchitected like the similar changes coming for Flash Pro – then it should be much faster.
There's also a customizable new user interface with light and dark themes (similar to what Photoshop got in CS6), as well as the long-awaited support for HiDPI displays (like the MacBook Pro Retina).
Finally, there's now the capability to add and edit QR codes directly in any document, with a new command on the Object menu:
Powerful new features are coming to Adobe's industry-leading video and audio tools. You'll soon be able to work even more creatively, seamlessly, and profitably — from script to screen. Here's an early look at what to expect in the upcoming releases …
[UPDATE (May 6th) – The next release is announced! Learn more about new Adobe CC.]
In recent days Adobe has been slipping out little sneak peeks of new product versions (perhaps CS7?) entitled, "Early Views Into the Next Generations Of Dreamweaver and Flash Professional." These brief first looks show improvements centered on re-architecting the tools for performance, usability, and stability – as well as adding some new features and keeping on top of technological trends.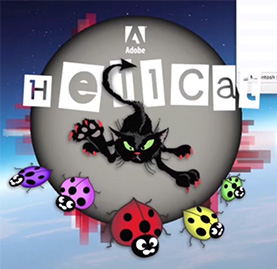 For the next release of Flash Pro (code-named "Hellcat"), there's a blazing new 64-bit archi­tecture, written in native cocoa – making the program modularized, much faster, and more reliable so you can be more efficient. For example, start time has been cut to just 2 seconds, 10X faster than CS6… There's also a new user interface with light and dark themes, plus support for HiDPI displays (e.g. MacBook Pro Retina) – read more details here.
For the upcoming version of Dreamweaver, you'll be getting a modernized, retooled and streamlined user interface with some old features deprecated, and new ones like the CSS Designer added for responsive web design. The CSS Designer is a visual interface to quickly and intuitively work with CSS properties like gradients, box shadows, and media queries to support web content presented in different-sized media. Adobe says this feature will be available later this year and you can find more information in this blog post.
[UPDATE (May 6th) – The next release is announced! Learn more about new Adobe CC.]
One could say that Adobe After Effects is the Photoshop of the video editing world, creating graphics and visual effects for moving pictures… And rotoscoping is effectively cutting an object out from a video so that it can be manipulated separately or placed somewhere else. Creating a perfect mask (or matte) that accurately defines the in-motion object has been particularly challenging over the years, an often painstaking and time-consuming task…
But now enter the next release of After Effects (perhaps CS7?) – which promises a new "Refine Edge" feature to make this work (look like) child's play… Here's the history of rotoscoping technology over the years and what After Effects will be able to do for you in the future – and it's impressive to watch even if you have never before used After Effects: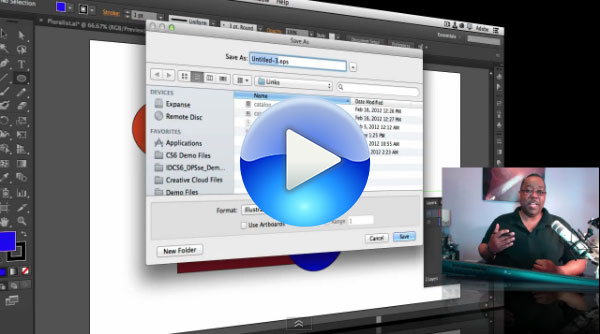 Adobe Evangelist Terry White has a great new training session out showing you how to get started achieving immediate and productive results using new Illustrator CS6… This 42-minute class covers all the basics and walks through how to accomplish the top 10 techniques that beginners always want to know how to do. Earlier Terry did similar introductory primers for Photoshop, Lightroom, and InDesign – and now it's Illustrator's turn.
Here's the overview: