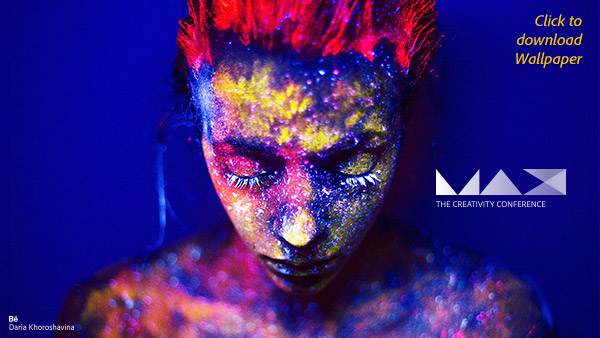 [UPDATE (Oct. 2022) – Watch over 200 new courses & tutorials from MAX 2022 – free!]
The Adobe MAX 2014 conference was held earlier this month, and as in previous experiences, it's always the three most intense days of the year…
It comes complete with major product announcements from the company, inspirational key­notes from creative wizards, scores of learn-till-you-drop training sessions, plentiful opportunities for networking with colleagues, checking out the latest cool technology on the pavilion floor, meeting the Adobe product teams in person, the great buzz over "Sneak Peek" demos of mind-blowing features under development, and of course the all-out MAX Bash party with 6,000 of your peers.
But perhaps the best part for those who weren't there is that most of the sessions were recorded on video and are now offered online for free… In other words, pick your favorite Adobe tools and you can learn the latest tips, tricks and techniques from the best instructors in the field right from your desktop. There are six major tracks below (99U, Digital Design, Digital Publishing, Graphic Design & Illustration, Photography & Creative Imaging, and Video) with many different topics; most classes are about an hour long and the collection runs to over 185 hours of training in total.
Special: Legally download dozens of free Adobe books for a limited time!

Experience the Creativity Conference – online. Adobe MAX gathers designers, developers, industry pros and visionaries to explore the latest technologies, techniques and strategies for delivering cutting edge creative work… Now available on-demand.
One really cool feature is you can download any of these presentations for later viewing offline on your computer… While watching your video online, just right-click on the playing window and select "Save video as…", and then specify a location to save the video locally to your hard drive. The video will be downloaded in H.264 format with a .MP4 file extension, and can then be played back with almost any media player without an Internet connection, or transferred to a smartphone/iPhone or tablet/iPad for anywhere-anytime viewing.
So if you couldn't make it to L.A. this year, or didn't have the $1,495 to needed to attend, didn't win our MAX ticket giveaway, or weren't able to catch everything you wanted there, then here are all the best new training and tutorial sessions direct from the show, now free to watch… The entire course listing is below – and totaling over 185 hours in duration, that's 23 eight-hour days worth of content (for real) with unlimited access – exciting enough to keep one busy for a while!
The entire directory to all 170 recorded sessions is given below. What's more, you can already preregister at no cost to get a $500 discount savings on the next MAX conference, plus see how you can fly there for free!
MAX 2014 – Keynotes
Creativity on the Cutting Edge – Welcome and Introduction
Creativity on the Cutting Edge – Creative Profile
Creativity on the Cutting Edge – Mobile Apps
Creativity on the Cutting Edge – Community
Creativity on the Cutting Edge – Desktop Apps
Creativity on the Cutting Edge – The Future
Community Inspires Creativity – Ami Vitale
Community Inspires Creativity – Jason Seiler
Community Inspires Creativity – Weird Al Yankovic
Community Inspires Creativity – Lee Hirsch
MAX 2014 – 99U
A Typeface Is an Alphabet in a Straitjacket
How to Tap into Your Creative Voice and Make Work That Matters
Promoting Your Creative Work on the Web with Behance
Retail for Designers: How to Take Your Product to Market
Think Like a Hacker: How Creative Overachievers Smash the Norm
MAX 2014 – Digital Design
5 Ways to Prove the Value of Your In-House Creative Team
A Typeface Is an Alphabet in a Straitjacket
Adobe Photoshop Power Shortcuts – for Designers
Al Jazeera English and Adobe Muse CC
Beyond Rectangular Web Design: CSS Shapes and Masking
Bringing Your DPS Publication to Life with Edge Animate
Building Dynamic Sites and Apps with HTML5
Capturing Inspiration from the Real World
Collaborative Design in the Open
Creating Animated Web Content
Creating Personalized Web Experiences with Business Catalyst
Creating Realistic Designs that Work and Won't Frustrate Your Developer
Creative Coding: Front End Design & Development with Brackets
Custom Theming WordPress Based Websites in Dreamweaver
Delivering Custom Web Applications Using Business Catalyst
Delivering Engaging Mobile Experiences with Adobe Muse
Designing for the Web Platform
Designing Next-Generation Apps Using the Creative SDK
Designing Performant Motion Graphics for the Web
Dreamweaver CC: A Powerful Tool for Modern Web Designers
Evolution of Interactivity and Motion on the Web
Getting More Eyeballs on Your Adobe Muse Websites
Going from Design to Code
Growing Your Business with Adobe Muse Add-ons
How Creative Ingredients Fuel Creativity and Productivity
How to Find Top Talent Using Behance
How to Jump-start a Creative Team with Kick-ass Operational Best Practices
How to Tap into Your Creative Voice and Make Work That Matters
HTML5 Animation for Web Designers
Ins and Outs of Creative Cloud for the Real World
Master your CSS to Create Expressive Websites with Dreamweaver CC
Mobile Development without Code
No Code. No Kidding. An Introduction to Adobe Muse CC
Promoting Your Creative Work on the Web with Behance
Responsive Web Made Easy: From Photoshop to Edge Reflow
Retail for Designers: How to Take Your Product to Market
Rich Web Experiences and the Future of the Web
Rocket Dog Rescue: Harnessing the Power of Responsive Web Design
Screen Design: Comp to Code between Designers and Developers Made Easy
Secrets and Hidden Gems about Your Creative Cloud Assets and Files
Take your Photoshop Documents to the Web with Dreamweaver CC
Technology: A Means to an End
The Crazy Ones: How to Be a Leader Who Inspires Creativity and Innovation
The Future Is Now: HTML5 Advertising with Flash Professional CC
The Onions of Interactive Infographic Design
The State of Web Typography
Think Like a Hacker: How Creative Overachievers Smash the Norm
What You Should Know Before Going Vector
What's New and Upcoming in Flash Professional CC 2014
What's New with Brackets, the Code Editor for Web Design
Who Does the Design in Responsive Design?
Writing with Pictures: Digital Tools that Facilitate Illustrated Journalism
MAX 2014 – Digital Publishing
Adobe Digital Publishing Suite – End-to-End Workflow
Customizing and Extending Digital Publishing Suite Apps
Designing Fixed-Layout EPUB eBooks with InDesign CC
DPS + CMS = Success
DPS In-App Marketing: An Introduction
Driving Engagement with DPS Apps by Integrating with Your Marketing Campaigns
EPUB 101: Introduction to EPUB
Implementation and Integration with Digital Publishing Suite
Inspiration with Digital Publishing Suite
Integrating DPS with CRM Systems Such as Salesforce.com for Business Impact
Introduction to Digital Publishing Suite
Making Your EPUBs Pop
Move It or Lose it: DPS Interactivity Techniques, Tips, and Tricks
PhoneGap and Digital Publishing Suite: Which One Is Right for Your App?
The Meaning Behind the Metrics: Analytics in Digital Publishing Suite
Tips and Tricks for Targeting Multiple Devices and Marketplaces with DPS
MAX 2014 – Graphic Design and Illustration
5 Ways to Prove the Value of Your In-House Creative Team
Adobe Evangelist Creative Cloud Shootout
Adobe Illustrator CC: Working Happy, Not Hard
Automating Color in InDesign
Being a Design Renegade
Beyond Mouse and Keyboard: The Future of Touch and Adobe Illustrator
Controlling Chaos and Pushing Boundaries
Creative Cloud Magic: Cross-application Workflows for Your Design Projects
Creative Cloud Services for InDesign Users
Creative Drawing on the iPad with Adobe Sketch
Designing for Any Screen with Vector Graphics
Designing Your Community and Why It Matters
Drawing on the iPad with Adobe Line, Ink, and Slide
Getting Personal: Using Data to Drive Design
Go Digital from InDesign!
God Is in the Kerning/Branding from a Typographer's Point of View
Graphic Treasures from the American Underbelly
How I Learned to Stop Worrying and Love Bad Type
How Much Type Would a Wood Type Type?
InDesign CC: Tips & Tricks
InDesign for UX Wireframing and Prototyping
Introduction to InDesign
Learning to be a More Inefficient Designer with The Made Shop
Moving the World's Largest Wood Type Collection
New Creative Technology for iOS with Erik Natzke
Scratching Many Surfaces
Some Things That Matter but Also Don't Really Matter All That Much
The 10 Golden Rules of Infographic Design
The Maker's Story with These Are Things
Type and Composition in InDesign CC
What's New in Adobe Ideas (Now Adobe Illustrator Draw)
What's New in Illustrator CC 2014
What's New in InDesign CC 2014
Why Good Typography is Important for Good Design
Working with Color in Illustrator: Establishing Your Design's Visual Voice
Your Best Client Is You
MAX 2014 – Photography and Creative Imaging
3D Printing 101
Achieving Big Results from Small-Scale Photo and Video Shoots
Adobe Photoshop Power Shortcuts – for Designers
Best Practices for Creating Killer Black-and-White Images
Best Practices for HDR and Panoramas for the Digital Artist
Bringing out the Best in Every Image
Clandestine Photoshop – Strategies for Responsive Web Design
Creating Amazing Time-lapse Videos with Photoshop
Creating Mobile Designs That Scale
Creating Photo-Real Characters and Creature Concepts in Photoshop
Designing Killer Websites and Apps Using Photoshop CC and Creative Cloud
Digitally Re-creating Reality
Expressive Painting in Photoshop
Getting It Done in Lightroom (the Develop Module)
How to Work Creatively with 3D in Photoshop
Idea to Execution: The Delicate Partnership of Art Directors and Shooters
Imagine It. Create It.
Inside Edition: Lesser-Known Tricks and Techniques for Photoshop CC
iPhone Photo Editing
Lightroom for New Users
Making Memorable Photographs with Photoshop Co-creator Thomas Knoll
Making Your Work Move: Easily Creating Videos in Photoshop and Lightroom
One-Click Instant Image Makeovers
Photo Restoration: Bringing Old Images to Life
Photoshop for Stateful and Collaborative Design
Portraits of the Famous and the Infamous
Rapid-Fire Photoshop Techniques– Best of the Photoshop Playbook
Showing Your Photos to the World
The Art of the Creative Composite
Tips and Techniques for Creating Mind-blowing Effects with Photoshop
Tips and Techniques for Organizing Your Images with Lightroom
What's New in Photoshop CC 2014
MAX 2014 – Video
Advanced Audio Techniques for Voice-over/Dialogue Mixing
After Effects and Cinema 4D for Designers: Adding Dimension to Your Design
Audio Is Half the Picture: Getting Great Mixes with Adobe Premiere Pro and Adobe Audition
Creating Magic: How to Make Your Designs Come Alive
Creating Your Best Demo Reel with Creative Cloud
Creative Tablet PC Showcase with Rayce Bird
DSLR Video Editing for Creative Cloud Designers
Edit Faster: Quick Tips and Techniques for Editing in Adobe Premiere Pro
Editing Techniques: Adobe Premiere Pro for Speed and Precision
Editing Video with Your iPad and iPhone
From Script to Screen: How to Use the Video Tools in Creative Cloud
How to Output the Best Audio for Your Video on iTunes or Broadcast TV
Looking Your Best: Introduction to Color Correction and Grading
Noise Reduction and Restoration Techniques with Adobe Audition CC
Preparing Video for the Web: Compression Techniques for Video Pros
Shooting and Editing Interviews for Corporate Video
Sort, Select, Cut: Basic Logging, Ingesting, and Rough Cutting with Prelude
The 4K Wave of Innovation in Adobe Pro Video Apps
Using Photoshop with Adobe Premiere Pro: Putting It All Together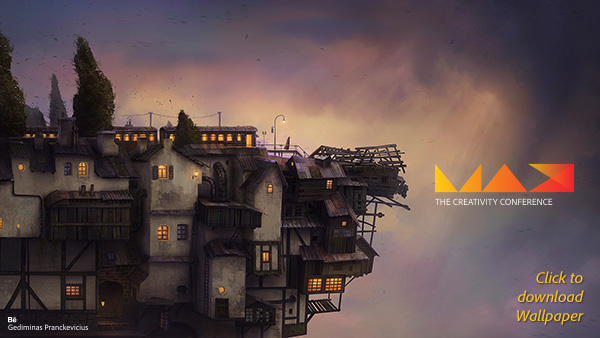 See Also

Keep up with the latest on Adobe software — follow us on Facebook or Twitter, or subscribe to our RSS feed… You can also enter your email and have new articles sent directly to your Inbox. We are reader-supported; when you buy through links on our site, we may earn an affiliate commission.